Eric Anderson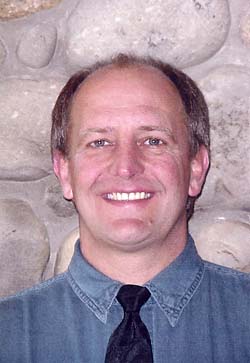 Eric Anderson
Republican
Candidate for State Representative District 1-A
Age: 48
City of Residence: Priest Lake
Years of Residence in Bonner County and Idaho: 20
Marital status/family: Married to Nicky, 3 children Kara, Krista, and Alana.
How can the public contact you?
28544 Highway 57 Priest Lake, Idaho 83856 or 205 S. Lincoln Sandpoint, Idaho 83864
208-443-1201or 208-265-6316. E-mail [email protected]
Education: Bachelor of Arts Degree in Political Science/Government, Eastern Washington University and a Credential Cooperative Director and Board Leadership Certified - National Rural Electric Cooperative Association.
Recent or pertinent employment history:
Match Bay Development – Manager – 2003-2004 – Priest Lake, ID
Priest Lake Golf Estates Sales – Manager – 2002-2003 – Priest Lake, ID
Priest Lake Construction – Owner – 1995-2004 – Priest Lake, ID
Special Master Appointment – 1995-2004 – Bonner County
Licensed Real Estate Agent – 1990-1994 – State of Idaho
Lawyers Legal Liaison – Owner/Operator – 1978-1990 - Spokane, WA
Senate Intern – 1978 – Olympia, WA
Public Offices held:
West Priest Lake Fire Department – Commissioner/Captain – 11 years
Outlet Bay Sewer District – Board Member/Chairman – 12 years
Northern Lights Electric Co-op – Board Member – 6 years
Bonner County Republican Central Committee – 6 years
Relevant professional affiliations:
Idaho Consumer Owned Utility Association – Board Member
Idaho Energy Authority – Board Member
Northwest Public Power Association – Board Member
Bonner County Waterways Advisory Board
Lakeface/Lamb Stewardship Committee
Nonprofit groups or service organizations to which you belong:
Sandpoint Chamber of Commerce
Priest Lake Chamber of Commerce
Priest Lake Men's Club President
Rocky Mountain Elk Foundation
NRA
Boy Scouts of America
National Rural Electric Co-op Assoc./International Foundation
Access Alliance
Northern Lights Inc. Donations Committee
Northern Lights Inc. Scholarship Committee
Why are you running for public office?
My love of North Idaho has caused me to be involved in the concerns of our communities. I have been honored to serve this area as an elected official on a variety of Boards and many volunteer committees. I believe in our Citizen Legislature process and know that I can bring to Boise a strong and passionate voice from North Idaho. I have had an excellent working relationship with our elected officials here, and I look forward to being a member of that team.
If you are elected, how much time will you spend each week in office?
While in session I will spend 100% of my time in office. Idaho has a Citizen Legislature. It is considered part-time and most have other employment in their districts as I do. My involvement on the many different Boards and Committees that I sit on keeps me involved with the public on a continuous basis and I will continue this practice.
Describe the top three to five issues you believe are most important; why you consider them important; and your position on these issues.
1. ECONOMY. I support the Idaho Timber Industry and other natural resource interests for all of North Idaho. We must be good stewards and properly manage our forests to protect them from disease and wildfire by maintaining good harvesting practices. This is a fundamental tool in funding our schools and thus protecting our most precious natural resource, our children.
2. WATER. I am for safekeeping of our environment, keeping our lakes and rivers alive; and striving to eradicate Eurasian milfoil, one of our most noxious seaweeds in Idaho. Without proper funding and a joint working arrangement with other State and Federal Authorities this one issue could severely damage our economy, as well as greatly restrict our recreational use of our most precious natural resource, clean and abundant water.
3. ECONOMIC DEVELOPMENT. We need to understand the value of working closely with Economic Development Corporations to create jobs in our communities. A good example is the Priest River Economic Development Corporation that implemented the Lakeface/Lamb Stewardship Program at Priest Lake Idaho. It brought nearly $2 million into the community.
4. ACCESS TO OUR PUBLIC LANDS. I will also work hard at defending our accessibility to Idaho's public lands, working closely with Idaho's Congressional Delegation on the new healthy forest roadless initiative that allows the governors of each state an opportunity to work with the U.S. Forest Service to establish management of roadless areas in our national forests.
5. EDUCATION. We must provide to our children the best education available. Funding issues will be on the table this session, and I look forward to the challenge of bringing some new funding ideas to the floor.
What differentiates you from other candidates? Why should people vote for you?
My work experience combined with my varied volunteer and board positions has provided me with a vast knowledge of North Idaho issues. An effective representative pulls from past experiences in both business and community participation. My knowledge of energy issues, sewer districts, fire departments, education and water issues has been developed from years of involvement. I have a history of managing within a budget and I have always maintained high fiscal standards. I already have the respect of our elected officials, and they know of my passion towards North Idaho's issues. It would be an honor to work with them in Boise on the people's behalf.