Stirrin' up some Southern rock. Start the long Memorial holiday weekend with JJ Grey & Mofro, who will be performing at 8 p.m. (doors open at 7 p.m.) in the Panida Friday, May 24. Presented by KPND, the band's stop in Sandpoint is part of a tour to celebrate its latest release, The River, and features their riff-based Southern rock, swamp funk and Memphis soul. Opening the show is Cathedral Pearls. Tickets are $25 at Eichardt's and Eve's Leaves, or call 208-263-2179. And enjoy a laid-back tone for summer as the Sandpoint High School Steel Pan Band plays its inviting, tropical sounds from 4 p.m. to 6 p.m. Saturday, May 25, during the kickoff of the Summer Sounds Concert Series, sponsored by the Downtown Sandpoint Business Association at Park Place Stage (corner of First and Cedar). Summer Sounds continues every Saturday through Sept. 7. And now, on to the news!
• Red Gold – Documentary on Alaskan watershed screens at Little Panida, Wednesday
• SHS Spring Band Concert – Annual end-of-the-year event at Panida Theater, Thursday
• Spring Fling Wine Pairing and Social – At Hope's Memorial Community Center, Friday
• JJ Grey & Mofro – Southern rock and soulful lyrics at the Panida Theater, Friday
• Guys and Dolls – Final weekend of hit musical at SHS Auditorium, Friday-Saturday
• Priest Lake Spring Festival – Booths, parade, fun in downtown Coolin, Friday-Sunday

• Summer Sounds at Park Place – SHS Steel Pan Band kicks off concert series, Saturday

• Swing into Summer Dance – All welcome at Sandpoint Community Hall, Saturday
» See all entertainment events this week

• Transition into Summer Autism Discussion – Sandpoint Library, Wednesday
• Kinnikinnick Native Plant Society – With district ranger at Community Hall, Saturday
» See all civic events this week
Coming up: Bay Trail Fun Run, June 1; Taste of Home Cooking School, June 1.
---
New classifieds: '04 Starcraft travel trailer, $7,900 obo ... Three-bedroom duplex in South Sandpoint, $690/mo. ... College student seeks summer employment. SandpointClassifieds.com

---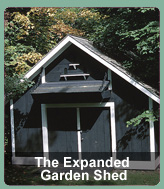 Get inspired ... and get gardening! Browse through all the latest plants and flowers, plus tour the expanded garden shed, at Ponderay Garden Center, located on Highway 95. PonderayGarden.com. (advertisement)

Outdoor Almanac
• The heavens: Full Moon Fri; Mercury hovers to the right of returning Venus, 7 degrees above the western horizon 40 minutes after sunset Thu
• Rising and setting: Sunrise at 4:58 a.m., sets at 8:27 p.m. Daylight gained past 7 days: 18 minutes. Moon rises at 4:30 p.m.
• Air quality report: Good through Wed as a cold front makes its way into the area with cool, breezy conditions

• Lake Pend Oreille: Lake level 2,058.35 feet, up .65 feet past 7 days
• Streamflows: Priest River 5,630, down 740 cfs past 7 days; Moyie River 2,750, down 3,240 cfs
• Weather forecast: Heavy rain Wed with a high of 44
• Memorial Weekend Forecast: Chance of showers Thu-Mon; highs in the 50s/60s, lows in the lower 40s

Find links to details at Real-Time Outdoors.
---
For the ongoing collection of life. Use the smart search tools at the Tomlinson Sotheby's International Realty site to browse all area property listings, distinctive homes and premier realty services. Go there now. (advertisement)

---
What's new and neat online


Sandpoint Magazine is here! Wolves, rafting the Salmon, Ted Parvin ... the new summer issue of Sandpoint Magazine is packed with great articles! Find a copy at local stores and retailers, or view the online edition on the newly redesigned SandpointMagazine.com.
TODAY: Levy, school and sewer district elections. Bonner County is conducting six elections on behalf of library, sewer and school districts today, Tuesday, May 21. View candidate information, precinct locations and more on the Sandpoint Online Election Central.

Before they can utter I'm bored ... Check out the Sandpoint Parks and Recreation's Summer Activity Booklet, now available online. It's packed with great events that'll keep your kiddos entertained.


---
The Week's Top News, May 15-21:

• Sandpoint woman held in contempt
Hutchens disregards judge's warnings
• Crashes snarl Long Bridge traffic
No injuries reported; lanes reopen
• KRFY renews fundraising drive
Public radio aims to gain support
• Local company creates Inteliscope
Brings 'smart' approach to firearms
• Kootenai crosswalk connects area
Mom's persistence finally pays off
• Driver in boat crash sentenced
Beckley crashed into moored sailboat
• Ceremony honors an Idaho hero
Memorial pays tribute to Jacobson

Get stories from the Bonner County Daily Bee, River Journal, Spokesman Review and others at SandpointNews.com».