Children's classic comes to life! Add together two crazy kingdoms, leprechauns, a prince, a princess, a real-live pea, plus a cast of characters - and you get Missoula Children's Theater rendition of The Princess and the Pea, with performances at 2 p.m. and 7 p.m. Saturday, Feb. 28, in the Panida Theater, 300 N. First Ave. Local actors perform this musical adaptation of the classic tale with a twist, presented by the Pend Oreille Arts Council, tickets available at the POAC office, 302 N. First Ave., Eve's Leaves, Eichardt's Pub, and Winter Ridge Natural Foods. Plus,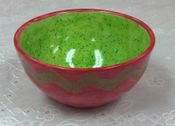 help fight hunger when Columbia Bank, 414 Church St., hosts the Empty Bowls project with a reception from 5 p.m. to 8 p.m. Saturday, Feb. 28. Empty Bowls is an international project to fight hunger, personalized by artists and art organizations on a community level. Admission is a $10 donation to the Bonner Community Food Bank, and includes soup, bread, a chocolate truffle, and a ceramic bowl. Visit the Food Bank's Facebook page for more info. And now, on to the news!
• KPND Ski and Board Party – Neighborhood Pub hosts evening of fun, Wednesday
• Live @ The Office – Concert series hosted by the Sandpoint Reader, Thursday
• Sagle Elementary Carnival – Come one, come all and enjoy games, food, more, Friday
• Winter Tracks – Family-friendly event at Sandpoint Community Hall, Saturday
• The Princess and the Pea – Missoula Children's Theatre at the Panida, Saturday
• Empty Bowls – Food Bank's pottery-inspired fundraiser at Columbia Bank, Saturday
• February Fun Fling Dance – Ballroom dancing and more at Community Hall, Saturday
• Poetry and Fiction – Lost Horse Press hosts reading at the Heartwood Center, Sunday
View ALL entertainment events»

• Blood Drive – Bonner General Health hosts Inland Northwest Center blood drive, Friday
• Tracing Native Plants – Kinnikinnick Native Plants presentation at Community Hall, Saturday
• Habitat for Humanity Dedication – All are invited to tour home in Kootenai, Saturday
• Secret Art of the Performer Workshop – Jesús Quintero at Hope Marketplace, Sunday
See ALL civic events this week»

Coming up: The Follies, March 6-7; Gun 'n' Horn Show, March 6-8.
---
New in the classifieds: Schweitzer ski passes, $50/each ... Trail Blazer, $8,600 ... Organic wheatgrass. SandpointClassifieds.com
Outdoor Almanac
• The heavens: First quarter Moon Wed; The planet Mercury reaches greatest western elongation of 26.7 degrees from the Sun Tue
• Rising and setting: Sunrise at 6:37 a.m., sets at 5:22 p.m. Daylight gained past 7 days: 24 minutes.
• Air Quality Report: Good through Wed
• Weather forecast: Partly sunny Wed with a high of 41; chance of rain/snow Thu-Fri and then mostly sunny for the weekend!
• Avalanche Advisory: The avalanche hazard rating for the Selkirk and Cabinet Mountains is LOW on all aspects. A very thick and impenetrable crust exists on all aspects that bridges the underlying layers in the pack

• Schweitzer snow report: 61" on the summit, 7" in the village. 1" new snow past 72 hours. Forecast calls for chance of snow Thu-Fri. See report»


Find links to details at Real-Time Outdoors.
---

School levy coming. On March 10, voters in the Lake Pend Oreille School District are being asked to approve a two-year, $15.7 million supplemental levy. See more about the levy at VoteOurSchools.org»


---
New and neat online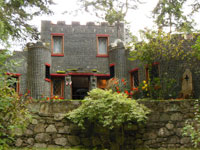 Calling all history buffs! The International Selkirk Loop just added a new interactive map to its website, detailing cultural and historic sites along the scenic route, including the curious Glass House in Canada, pictured here. Take a peek (and plan a road trip!) of the Selkirk Loop Historic Map.

If in Canada ... Photographer Tim Cady presents a slide show Friday, Feb. 27, on the Selkirks Spectacular book at the Yasodhara Ashram retreat in Kooteney Bay, B.C. More info at KeokeeBooks.com!

Who's thinking trails? Hiking might be on the minds of many folks, given this spell of fantastic February weather. Check out the accomplishments (and join!) of the Idaho Trails Association.

---
The Week's Top News, Feb. 18-24:

• Rural retreat hearing to resume
Plan would add 25 cabins, lodge
• The big question ... is winter over?
Snow may return after mild February
• Claim alleges gender bias at BCSO
Ex-records clerk seeks damages
• Funding of RR quiet zones explored
Zones would require warning devices
• Rep. Heather Scott kicks up ruckus in Boise
Would end tax credit for education groups
• Quest: Acquisition was 'next step'
Headquarters to remain in Sandpoint

Get stories from the Bonner County Daily Bee, River Journal, Spokesman Review and others at SandpointNews.com»


---
Sandpoint Magazine ad sales now open! Sandpoint Magazine is ramping up ad sales for its summer issue, which is guaranteed to be spectacular! Check out the ad rates online, and give sales director Clint Nicholson a call to reserve your space: 208-263-3573 ext. 123.