Bill Aitken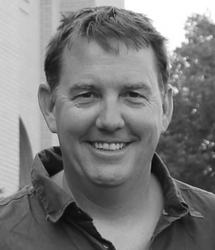 Bill Aitken
Candidate for: Sandpoint City Council
Age: 44
Years of residence in Sandpoint and Bonner County: 6˝ years
Marital status/family: Married to Stephanie Aitken, 2 children attending Washington School – Jake – age 10 and Cassidy age 7
Contact information:
526 S. Ella Ave
Sandpoint, ID 83864
208-255-1900 - office

Education:
Bachelor of Arts, Sociology from California State University, Long Beach
Bachelor of Arts, Liberal Studies – Norwich University – Senior Project – History of Philanthropy
Studied – Historic Preservation, Belmont Technical College
Recent or pertinent employment history: Small Business Owner – Aitken Construction & Development, LLC. I am a licensed General Contractor; currently the main focus of my company is Lighting Consulting, Design and Project Management.
Public offices held:
City of Sandpoint – Historic Commission March 2012-Current
Nonprofit groups, service or professional organizations to which you belong:
Board Member of Sandpoint Recreation and Community Center (SPARC)
Previous Board President – Selkirk School
Washington School - volunteer
What particular experiences or skills qualify you for office?
Each project my company takes on is full of new challenges that require creative thinking and new approaches, I plan to take those same problem solving skills to the issues that present themselves before the city and council. Previous to founding my current business I worked in the non-profit sector for 20+ years, I held various Director position's at 3 different YMCA's across the country and most recently at a treatment and educational facility for troubled teens. In each instance we were confronted with ever changing funding mechanisms and budget challenges. I know how to work with community groups, schools and service agencies to accomplish common goals.
1. How many city council meetings or city committee meetings have you attended in the past year?
I have served on the Historic Preservation Committee since early 2012. After I was approached to run, I began attending meetings when my schedule permitted. I had attended meetings over the last few years when hot button community issues were on the agenda, but wanted to see what the "normal" meetings were like. After attending I was convinced that I had a great deal to offer the council and the residents of Sandpoint. I consider the time and energy required to serve on the council, the best way that I can give back to this amazing community.
2. Among the myriad issues facing the city at present, what do you consider the single most important issue, and why? Please describe any other issues you feel are important.
Downtown revitalization – we have a dwindling tax base, we need to work with local small businesses to make it easier for them to start or stay in business. With the impending transfer of our downtown streets we need to implement changes that enhance a pedestrian friendly downtown, ease the perceived parking challenges, and develop a combination of stores that are useful for our residents but also attract tourist dollars. Outside of downtown we need to promote smart development that honors the time and energy that went in to creating our current zoning requirements and the comprehensive plan.

The other issue that I would like to see addressed is the development of a year round, family affordable YMCA type facility. Last year SURA funded a feasibility study that came back with an overwhelming positive response for the creation and support of this type of facility. This summer we brought Y Camp to Sandpoint. The time is now to build on this momentum. We need to bring the City Council, Parks and Rec, Youth Sports Programs, Schools and Community Groups together to cultivate programs and facilities that are accessible to all members of the community.
3. The city contributes funding for the SPOT bus, which provides daily free transportation between Sandpoint and Dover, Ponderay and Kootenai. SPOT officials this year have asked for a larger contribution from the city; do you favor or oppose increasing the city's contribution to the SPOT bus?
I support the SPOT bus and think it is a tremendous asset to the community. I was at the council meeting where the funding increase was discussed. I believe we need to look at all the possible funding mechanisms before we commit additional city funds. The Council was told that the collection of a small rider fee is too difficult to manage and secure. I think we should look at affordable monthly passes or punch cards. It also seemed that one of the greatest strengths that the SPOT staff related was the ability for people to get to box stores in Ponderay. I would be much more supportive of additional dollars if I heard about all the riders that we bring downtown to shop and eat.


4. In August the City Council approved a resolution calling for a study of the impacts on the city of an increase of coal trains from Wyoming to the coast, projected to add 40 more additional trains through town daily. What is your position on the coal trains?

I support the City Council's resolution and applaud all the various organizations and individuals that have worked to get that message out. I do not see any upside to the increased train traffic, it doesn't create any local jobs, and besides the obvious environmental concerns, the additional traffic delays and noise pollution would impact us all.


5. The city of Sandpoint in September facilitated in the Idaho Rural Partnership Community Review, in which a team of rural development experts from around the state surveyed the town and is preparing recommendations for enhancing local resources and fostering economic vitality in Sandpoint. Did you personally attend any of the review sessions?
Unfortunately I was out of town on business at the grand opening of a retail store we have been working on for two years. However, I have reached out to several council members and community members that were in attendance and discussed what they took away from the experience and I look forward to reading the complete report when it becomes available.
6. As of October 1, the Downtown Sandpoint Business Association was dissolved and the city awarded the Greater Sandpoint Chamber of Commerce the contract to manage the downtown Business Improvement District. Do you have a position in regards to the management of the BID?
Although my office could be anywhere, even in my home, I chose to be downtown. I feel it connects me with the community. I have seen firsthand how much energy and time the DSBA and the Chamber devote to making downtown appealing. I believe the merger is a good move; the agreement seems to consolidate some duplicated services, freeing up financial and staff resources. Joining forces will allow more energy and dollars to be spent promoting downtown.
7. Seeking to revoke a decade-long joint powers agreement, the Independent Highway District has begun withholding an estimated $370,000 per year of tax money paid by city residents that has been going to the Sandpoint street department for maintenance. The city has filed a lawsuit to have the joint powers agreement declared valid. Do you support the city's position in this case?
I support the decision. I believe the city does a good job of maintaining and plowing the roads and without those funds there is no chance that the current level of service can be maintained.
8. Many streets in town have no sidewalks, or only partial sidewalks, and require pedestrians to walk in the street. The city's Pedestrian and Bicycle Advisory Committee has proposed a long-term plan for sidewalk improvement that would require installation and repair of sidewalks when residential properties are sold. Do you favor or oppose this proposal? What solution would you propose for construction and maintenance of safe sidewalks through town?
Sandpoint prides itself on being a walking town. Safe walking neighborhoods for children, families and adults are something I strongly believe in. I do not favor this approach. Home values are just starting to climb back up. Adding this expense to a real estate transaction, may stall out the market activity. Homes without sidewalks are usually older homes, which mean they may already have to pay for the lateral sewer improvements at the time of a sale. Additionally, since a sidewalk installation is pretty similar no matter which house it is in front of, I consider this a regressive tax, hitting the family buying or selling a starter home, much harder than it would hit a larger home in the same neighborhood. We will need to come up with a long-term solution that prioritizes walking routes and ensures that no one particular neighborhood or segment of residents bear the brunt of this expensive project.
9. The aged Memorial Field grandstand faces likely condemnation within a few years. City Council has approved final design for a $1.2 million grandstand reconstruction project, with fundraising undertaken by the nonprofit Friends of Memorial Field. Would you support allocating city funds for the grandstand project?
I support allocating city funds to the project as well as raising private funds. The Field is a city owned property and therefore the city should bear some of the responsibility for funding. The groups that I am involved with already pay a much larger use fee then youth sports organizations and schools do in other areas. There is a tremendous influx of outside dollars during the Pend Oreille Cup, Festival at Sandpoint or when we host High School Sports, Cutthroat Lacrosse and Sandpoint Jr. Tackle on our fields. The city budget needs to adequately fund improvements and maintenance so that our community and visitors can continue to enjoy events on our home field.