Bryan E. Dillon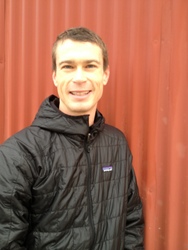 Bryan E. Dillon
Candidate for: Sandpoint City Council
Age: 34
Years of residence in Sandpoint and Bonner County: I have lived in the City of Sandpoint for 7 years and Bonner County for 34 years.
Marital status/family: Happily married to Zabrielle Dillon, an outstanding mother of 3 and a phenomenal art teacher at Sandpoint High School. Our first born child has begun a test pilot on the brand new i-pads, for Kahn academy. His hobbies include fishing, skiing and soccer. Our middle child is the most generous person I know, her favorite colors are pink and purple. Our youngest childís favorites are Ariel and Tinkerbell. My Mother and Father have lived in Bonner County since 1976.
Contact information:
Call, text, or FaceTime me anytime. (208)920-3265. Look for me at my favorite cafe Evans Bros. or at the clock tower in the Schweitzer Village every Saturday morning in the winter at 8:45 a.m. and again at 12:30 p.m. or 3:00 p.m. Email me at [email protected].

Education:
1986-1999 Enrolled in Schweitzer Alpine Racing School 6 time Junior Olympian
North Idaho College Ė Associate of Arts degree concurrently with obtaining an Idaho real estate license.
Attended summer college courses with Sierra Nevada College
Accredited energy auditor through Saturn University in Montana
Avalanche safety trained
C.P.R. trained
Trained in multiple network marketing companies
Graduated from the Landmark Forum
Graduated from Humans Being More training
Decades of continuing education for Idaho real estate licensing and PISA for ski race coaching.
Currently enrolled with Kahn Academy studying advance mathematics and science.
Recent or pertinent employment history: Self Employed
Public offices held:
This will be the first attempt to hold a public office. I am delighted to be involved on a local level where I can be the voice of our community.
Nonprofit groups, service or professional organizations to which you belong:
Member of Lake Pend Oreille Water Keepers
Financial director of the Bonner, Boundary County Chapter of Thrivent Financial.
Employed by the non -profit school S.A.R.S.
Financially support the Rock Creek Alliance, Eureka Institute, S.A.R.S, Friends of the Shelter, and the Panhandle Alliance For Education,
Past member of Trout Unlimited and Ducks Unlimited
Member of First Lutheran Church of Sandpoint Idaho
Mentor of children
Chairman of Fundraising, for the Parent Teachers Association of Washington Elementary School.
Volunteer as a guest artist at Sandpoint High School
What particular experiences or skills qualify you for office?
Studied accounting for 2 years
Current Financial Director of Bonner-Boundary County Chapter of Thrivent Financial (sponsor of the food distributions).
Founded:
- Global 8, a company whose mission is to create global peace.
- Gold Mountain Springs, a local, glass container water bottling company whose mission is to educate people of the need of clean drinking water and the problems associated with water in plastic bottles.
- Once a Pond a Time, a for profit company specializing in sales of ornamental Koi Carp, aquatic plants, pond or aquarium design, construction and maintenance.
Skills:
- Trained in public speaking
- Strong sense of self confidence
- Quality eye contact & great listening skills
- Natural leadership qualities, resourceful delegation.
- Possesses a desire for integrity
- Open minded, adaptive, hunger for knowledge.
- Well connected to Sandpoint families and businesses.
- Trained in contract law and negotiations.
- Work well alone or with a group.
- Hometown pride!
1. How many city council meetings or city committee meetings have you attended in the past year?
I attended one city council meeting this year. I was requested to speak in opposition of the proposal drafted by the Pedestrian and Bicycle Advisory Committee about the requirement of sidewalk installation and repairs upon sales of residential property.
2. Among the myriad issues facing the city at present, what do you consider the single most important issue, and why? Please describe any other issues you feel are important.
The single most important issue facing Sandpoint's city council is the economic revitalization of the downtown core sector. This is the key to economic growth and local sustainability. It is also important for the revitalization of Sandpoint to include a focus on the preservation of historic landmarks.
3. The city contributes funding for the SPOT bus, which provides daily free transportation between Sandpoint and Dover, Ponderay and Kootenai. SPOT officials this year have asked for a larger contribution from the city; do you favor or oppose increasing the cityís contribution to the SPOT bus?
I do not support increased funding from Sandpoint City's Budget at this time. I do fully support the joint efforts of the municipalities that created and funded the S.P.O.T. bus. Iíve seen how helpful the S.P.O.T. bus is to our community.


4. In August the City Council approved a resolution calling for a study of the impacts on the city of an increase of coal trains from Wyoming to the coast, projected to add 40 more additional trains through town daily. What is your position on the coal trains?

I support the request of former Council Member Qualls to have an impact study on the projected amounts of train traffic through Sandpoint. I oppose the coal trains. In my investigation on this topic I became overwhelmingly concerned about how it could directly affect the health and vitality of our community as a whole. In my research I discovered the following:

David J. Burkhart, Ph.D., is a Clark Fork High School Alumni Class of 1992 and was a Senior Scientist for Hollister-Stier Laboratories, and is now Chief of Investigator of Research and Development for Immunotherapeutic Vaccines for GlaxoSmithKline Biologics, a pharmaceutical company. This pharmaceutical company holds at least 50% interest in the coal mines of the Powder River Basin. However they are in the field of research and development of Immunotherapeutic Vaccines.

Big coal companies and investors have planned and are implementing all the necessary legal requirements to build the largest bulk coal export terminal in North America. It happens that the route of this coal on its way to China goes straight through Sandpoint, Idaho. The projections are in the Hundreds of Millions of Metric tons of coal which is less than 1% of Chinas coal consumption. When the current infrastructure becomes outdated because of the increased train traffic, the financial burden is shifted to the City of Sandpoint's budget and then passed directly to us the tax payers.

Overpasses and underpasses are a few of the expensive items that will be the responsibility of the city council. Who will be responsible for the cleanup of beautiful Lake Pend Oreille if and when a train derails spilling tons of coal in our lake? Not the Giant Pharmaceutical companies who own the coal mines, not the city council, then who? It could be the state of Idaho. Does the State have what it would take to respond to an immediate disaster? Itís not likely. Would you want live here if our lake became contaminated? The environmental impact studies done by the Washington State department of Ecology and the Federal Government somehow missed reviewing the environmental impact of northern Idaho and Montana, where long standing Ranchers are losing their land to the right of eminent domain to build additional tracks all in the name of "exports" a means of business.

Former Council Man Qualls asked for the city council to fund our own environmental impact study. It is definitely the right move and I urge all citizens to back him in his requests. It is what we can do legally and if the study is done by anyone with integrity it may show that the impact could be harmful with irreversible damage.
Coal is not sustainable or renewable and we need to progress away from it starting right here in Sandpoint's City Council.


5. The city of Sandpoint in September facilitated in the Idaho Rural Partnership Community Review, in which a team of rural development experts from around the state surveyed the town and is preparing recommendations for enhancing local resources and fostering economic vitality in Sandpoint. Did you personally attend any of the review sessions?
This is an exciting opportunity for our community and I look forward to seeing the enhancements of the local economy that have been projected by the committee. I have not attend the sessions however am in favor of such progress and will support the choices of the council.
6. As of October 1, the Downtown Sandpoint Business Association was dissolved and the city awarded the Greater Sandpoint Chamber of Commerce the contract to manage the downtown Business Improvement District. Do you have a position in regards to the management of the BID?
I support the Greater Sandpoint Chamber of Commerce in their management of the Downtown Business Improvement District: The only people I hear talking about the BID tax are my friends who own and operate businesses in the down town sector of Sandpoint. It seems like a derogatory conversation every time leaving me in the sense that it should go away for good. The Chamber of Commerce now has the opportunity to give it a try again. I hope they use the monies responsibly. In my recollection the first thing I remember the DSBA doing about 10 yrs. ago was tearing out beautiful old growth, flowering trees on main street along with the sidewalks and then installing new sidewalks and trees. The sidewalks were in good shape and the trees were large and healthy. It seems like taxing our locally owned businesses and wasting it on unneeded things that were better off left alone is a shame. I miss those flowering trees that used to be in front of Main Street Music and Game. We will see if the Chamber can do better and I hope they do.
7. Seeking to revoke a decade-long joint powers agreement, the Independent Highway District has begun withholding an estimated $370,000 per year of tax money paid by city residents that has been going to the Sandpoint street department for maintenance. The city has filed a lawsuit to have the joint powers agreement declared valid. Do you support the city's position in this case?
Independent Highway District vs. City of Sandpoint: Litigation is best avoided whenever possible however I fully support the city's choice to fight for the money they need to take care of our roads.
8. Many streets in town have no sidewalks, or only partial sidewalks, and require pedestrians to walk in the street. The city's Pedestrian and Bicycle Advisory Committee has proposed a long-term plan for sidewalk improvement that would require installation and repair of sidewalks when residential properties are sold. Do you favor or oppose this proposal? What solution would you propose for construction and maintenance of safe sidewalks through town?
I oppose the proposal put forth by this committee. It would put financial burdens on the people who cannot afford them.
9. The aged Memorial Field grandstand faces likely condemnation within a few years. City Council has approved final design for a $1.2 million grandstand reconstruction project, with fundraising undertaken by the nonprofit Friends of Memorial Field. Would you support allocating city funds for the grandstand project?
Currently the City's Funds are stretched so tight that I would not support the choice to allocate city funds directed to this project. I hold several deeds of trust in the limits of this city and yet I did vote for the tax increase to fund reconstruction of the Grand Stand. It is proper and justified to prepare for the future generations of Sandpoint and because of that I do support the non-profit Friends of Memorial Field. The Memorial Field and Barlow Stadium are a beautiful Historic part of Sandpoint and are part of what make it the greatest place to raise a family.

Thank you for your time and consideration. Please remember to vote on November 5th.
Your candidate for Sandpoint City Council,
Bryan E. Dillon