Laura Bry

Laura Bry
Candidate for: District 1 State Representative, Position A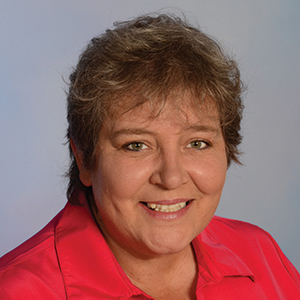 Age: 52
Years of residence in Sandpoint and Bonner County: 16, and Bonner County: 18
Marital status/family: Divorced. Family in the Sandpoint area: son Will Knipe (SHS 2008), mother Irene Bry, brother Frank Bry and his wife Qian, brother Tom Bry and his partner Joseph. My sister Lisa lives in Seattle, and brother Bill lives in Massachusetts.
Contact information:
E-mail: [email protected]
Phone: 208-290-5261
Website: LauraForIdaho.com; Facebook
Education: Graduated from Concord Academy, Concord, Mass. Attended college at Stockbridge School of Agriculture / University of Massachusetts, and Greenfield (Mass.) Community College. I am currently pursuing a Certificate in Non-profit Leadership at U of I.
Recent or pertinent employment history:
I am self-employed as an Apple device consultant, website provider and mobile DJ. I have been self-employed for 24 of the past 34 years. My businesses also included a recording studio, commercial and house cleaning service, bookkeeping, marketing and office management service, graphic and web design services. I have held service and production jobs as well as management positions while employed by other companies.
Public offices held:
Democratic Precinct Committeeperson for Sandpoint. I was also a member of the Sandpoint Comprehensive Plan committee that provided the draft plan to the Planning Commission, and interviewed and hired the current Planning Director.
Nonprofit groups, service or professional organizations to which you belong:
FHRAA (Foundation for Human Rights Action and Advocacy) Board member, CAL (Community Assistance League), V-Day Sandpoint 2014. Formerly: Bonner County Human Rights Task Force (President), Bonner Education and Technology Alliance (President), Boy Scouts of America (Cub Scout Pack Secretary/Treasurer), Sandpoint Soccer Association (coach), Sandpoint Community GEM Team. I also volunteer every year for the K-9 Keg Pull (benefits Panhandle Animal Shelter) and The Long Bridge Swim.
1. Why are you running for public office?
I care about people and a well-functioning government. I care about a strong economy and family-supporting jobs for hard-working people. I care about students, teachers and schools. I care about our beautiful lakes, rivers, mountains and wildlife, and the peoples' ability to hunt, fish, hike and enjoy our public lands. I care about fairness and balance. I care about working hard on solutions that benefit people in north Idaho.
2. Describe the top three to five issues you believe are most important; why you believe they are important; and your position on these issues.
As I talk to people about their concerns, I hear their worries about supporting their families and how close to the edge they live financially. My own family struggles with low wages in Sandpoint. I am a supporter of a living wage and will work to increase the minimum wage. I will also work to repeal the regressive Idaho Grocery tax.

Another issue I hear about is education: concerns about funding, Idaho Common Core, and from teachers, evaluation and licensing. It's past time to find a way to convince (and compel) the Legislature to comply with the Idaho Supreme Court Order to fund our children's education according to the Idaho Constitution. I have been reading about and talking with teachers, administrators and parents about Idaho Common Core. I will also work to implement all 20 of the Education Improvement Taskforce recommendations.
The "take-over" of federal lands by the state of Idaho is a very contentious issue right now. The legislature will be voting in January 2015 to proceed with their demand that the Forest Service and BLM cede all lands to Idaho control. I am on record with the Interim Lands Committee that I do not agree with this decision. Idahoans when asked, clearly value and enjoy our public lands, and do not want these lands put at risk for sale to private owners. Our economy is better because Idaho offers amazing outdoor recreational opportunities. Although the Forest Service and BLM have not always made the right decisions about Idaho lands, the public is not served by pursuing a course of non-cooperation. I believe it is Idaho's duty and responsibility to work with agencies of our federal government to balance the uses of our public lands in Idaho. Our right to hunt, fish, camp and hike in Idaho is an essential heritage for all Americans and must be protected.

Honesty, accountability and transparency in our state government is also an important issue. Do the taxpayers think it's okay for Governor Otter and Representative Lawerence Denney to use public funds to tour the state in an election year under the guise of public service? Idaho's state websites are in desperate need of re-design for the modern internet. Many people find it difficult to find the information they need.

Bonner and Boundary counties have a long history of legislators who work hard on behalf of the people and businesses. I am the kind of person who makes the effort to reach out to–and listen to–people, stakeholders and experts on any given issue or problem. I am thoughtful, a good researcher, and use procedures to make decisions. I am comfortable working in a team setting to create solid solutions.
3. At local candidate forums, many of the candidates have identified the economy and job creation as issues of concern. Do you consider this an important issue for legislators; if so, what specific actions would you advocate or support to improve the economy and jobs?
Our economy and good-paying jobs are incredibly important. North Idaho is stronger when families and business thrive together. Our legislature has the responsibility for funding many programs and incentives for local businesses, county and local governments as well as our schools. I am supportive of efforts to assist existing small businesses so that we can provide and create family-supporting wage jobs for the hard-working people of north Idaho. PTECH Idaho is a great example of an opportunity for local high school students that educates them and allows them to graduate high school and college at the same time, ready to work in high-tech for good pay. According to a local news article last October, "Bonner County Communiversity, Forrest M. Bird Charter School, North Idaho College, the J.A. and Kathryn Albertson Foundation and the Idaho Aerospace Alliance have teamed up to establish the Idaho P­TECH program." The connection to our legislature is the funding to the FBCS and NIC. This is an effective collaborative effort between education, business and nonprofits. I have experience with these types of initiatives and will support them as a legislator.
4. The state's budget for education was cut back after the recession took hold. The 2014 Legislature approved a $66 million, 5.1-percent funding increase for K-12 public schools this year, yet the budget remains more than $100 million lower than the 2009 budget, and Idaho's per-pupil spending on K-12 schools is second lowest in the country. Do you favor or oppose increased funding for education? If you support increased funding, how should the state pay for it?
One of my top priorities is the proper maintenance of "a general, uniform and thorough system of public, free common schools," as written in the Idaho Constitution. That includes working to increase funding and implementing all 20 of the Education Improvement Taskforce recommendations. Our legislature must undertake a strategic planning process to fund K-12 education so that our students have a world-class education.


5. In 2009, governors from 48 states undertook to develop a set of shared educational standards called the Common Core Standards. In 2011 the Idaho Legislature adopted the Idaho Core Standards, which schools are implementing this school year. The new standards have been supported by the governor, superintendent of education, business leaders and business groups; but they are opposed by grass roots groups from both ends of the political spectrum. What is your position on the Idaho Core Standards, and why?

Idaho has always had education standards, and the Idaho Common Core has raised the bar for students, teachers and schools. This is essential to prepare our youth for success in work and life. Curriculum is developed and implemented at the local district level. I am in support of Idaho Common Core, but have deep reservations about high stakes testing to evaluate our students and teachers. I support implementing and funding all 20 of the Education Improvement Task Force recommendations, which are now progressing in a piecemeal manner. Our legislature must create a strategic plan to move Idaho education forward and do what's best for students, families, teachers and schools.


6. With the rollout of the Affordable Care Act, Idahoans signed up at one of the highest per capita rates in the country - with about 50,000 enrollments, second only to Vermont, according to Boise State Public Radio. Although Gov. Otter and most state legislators staunchly opposed the ACA, when it was ultimately upheld by the Supreme Court the governor and Legislature authorized a state-run health exchange rather than requiring Idahoans in need of health insurance to use the federal exchange. Do you support or oppose the state insurance exchange, and why?
I support Your Health Idaho. Every day I meet someone who has health care coverage for the first time or is no longer at risk because of a pre-existing condition. We have better coverage and actual cost savings. As we proceed forward, I believe we will make improvements that include best practices and more savings.
7. Under the Affordable Care Act, the federal government encourages expansion of Medicaid benefits in the states and offered to pay up to 90 percent of Idaho's Medicaid costs for those under or near the poverty line. However, Idaho is one of two dozen states that have not expanded Medicaid, resulting in an estimated 55,000 residents unable to get coverage either under Medicaid or the health exchange. Should Idaho expand its Medicaid coverage? If not, do you propose an alternative to provide coverage or health care for this group?
Yes. Twice the Idaho Medicaid Work Group has recommended that Governor Otter and the Legislature approve Medicaid expansion. According to recent reports, at least 70,000 Idahoans are falling through the cracks in healthcare coverage. Currently, the lack of Medicaid funds creates a need to pay for healthcare for low-income people from our county funds (local taxpayers). I believe in working together to expand and reform Medicaid in Idaho. Providing and receiving timely care can save us lots of money in the long run.

8. In their most recent session, legislators passed the so-called "ag-gag bill," a new law that makes it a crime to take photos or videos that document any practices in the animal agricultural industry, including animal abuse. The bill was supported by agricultural interests, but is now being challenged by animal welfare groups, proponents of First Amendment rights to free speech, and workers' rights groups who say it prevents farm workers from documenting unsafe conditions. Do you favor or oppose the ag-gag bill, and why?
I do not support the Ag-Gag bill because of its first amendment issues and issues of worker and consumer protection.
9. Another new law passed this year was a bill that overrides no-carry gun policies on Idaho's college campuses. The bill to allow the carry of concealed weapons on campus was opposed by all eight state university presidents, plus the state Board of Education. It was favored by gun rights' groups. What is your position on this issue of guns on campus, and why?
When nearly all the stakeholders and the general public agree that something is a bad idea, it is wrong for the Legislature to impose this type of action in law.
10. What differentiates you from other candidates? Why should people vote for you?
I am invested in our community in many ways - nearly my whole family lives here. I am and have been a committed volunteer for non-profit, local government and political groups. I have made the effort to get to know our many diverse communities and people. I am hard-working, smart, caring and invested in a better life for all of us. It is important that we move forward together.