Andrew Sorg

Andrew Sorg
Candidate for: District 1 State Representative, Position B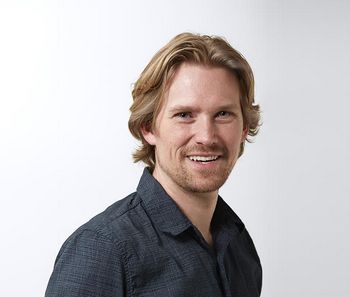 Age: 37
Years of residence in Sandpoint and Bonner County: 14
Marital status/family: Single
Contact information:
E-mail: [email protected] or 208-610-6951
Website: SorgForIdaho.com
Education: Bachelors of Science, Cornell University
Recent or pertinent employment history:
Coldwater Creek employee up until this year
Public offices held:
Panida Board Member, Humbird Precinct Captain since 2007
Nonprofit groups, service or professional organizations to which you belong:
Angels Over Sandpoint, Sandpoint Onstage
1. Why are you running for public office?
Because we need someone in Boise who knows about the issues everyday North Idahoans deal with everyday. After fourteen years of working and contributing here in Sandpoint, I can see families are struggling everyday to make it just one year further. I felt compelled to go down to Boise and work to get our Schools back on track to provide the World Class education our kids deserve. We need to create an economy that provides work with a fair wage for everyone not just some of us.
2. Describe the top three to five issues you believe are most important; why you believe they are important; and your position on these issues.
- Education: Boise has abandoned our school system and wasted millions of tax dollars on fruitless endeavors. Now, we in North Idaho are forced to use levies just to cover basic yearly needs. We need to reverse what has been done to our school system since 2007 and make our teachers part of the solution not part of the problem. I support the Governors Task Force recommendations for our school system but I also know that it does need further evaluations and adjustments.
- Economy: I support building new infrastructures to attract a larger variety of new industries and also provide better support for the companies that are already here. I also support a livable wage in North Idaho so families can provide for themselves without requiring assistance.
- Public Lands: I believe working with the Federal Government instead of fighting is the best course of action for us here in North Idaho. We create more successes through cooperation than division.
3. At local candidate forums, many of the candidates have identified the economy and job creation as issues of concern. Do you consider this an important issue for legislators; if so, what specific actions would you advocate or support to improve the economy and jobs?
The unemployment situation here in North Idaho has finally dropped to below 6% but as many of us can attest to we are still in an economy that has many of us living day to day. Simply creating jobs is not the solution but creation of true livable wage is what we need. I believe the problems in our economy are directly linked to the problems we have in our education. I support putting our education system back on 2007 budgetary levels statewide and then improving our infrastructure and business climate to attract an economy that works for everyone.
4. The state's budget for education was cut back after the recession took hold. The 2014 Legislature approved a $66 million, 5.1-percent funding increase for K-12 public schools this year, yet the budget remains more than $100 million lower than the 2009 budget, and Idaho's per-pupil spending on K-12 schools is second lowest in the country. Do you favor or oppose increased funding for education? If you support increased funding, how should the state pay for it?
I support increasing our state education budget back up to 2007 levels and a full review of our tax code should be done to ensure its funding. Currently, we make up for the budgetary gap through use of school levies. I want to reform our tax codes to a fairer baseline where every Idahoan shares the responsibility of funding our state education system equally.


5. In 2009, governors from 48 states undertook to develop a set of shared educational standards called the Common Core Standards. In 2011 the Idaho Legislature adopted the Idaho Core Standards, which schools are implementing this school year. The new standards have been supported by the governor, superintendent of education, business leaders and business groups; but they are opposed by grass roots groups from both ends of the political spectrum. What is your position on the Idaho Core Standards, and why?

I worry about some of the Core Standards creating just another higher level of bureaucracy for our Teachers without giving any new support. From the teachers I have spoken to though, the flexibility and new ideas have given them a better lesson plan and as a whole could be what Idaho needs to bring its Education back on track. Idaho always had standards in teaching. Now, ours are more in-line with our neighbors.

Yet, as with anything new, it is important we continue to evaluate the program. I support Common Core on the whole but would like to push for more dialog, discussion, and needed adjustments as it continues.


6. With the rollout of the Affordable Care Act, Idahoans signed up at one of the highest per capita rates in the country - with about 50,000 enrollments, second only to Vermont, according to Boise State Public Radio. Although Gov. Otter and most state legislators staunchly opposed the ACA, when it was ultimately upheld by the Supreme Court the governor and Legislature authorized a state-run health exchange rather than requiring Idahoans in need of health insurance to use the federal exchange. Do you support or oppose the state insurance exchange, and why?
I support the Idaho State Exchange as it gives us better control as a state over the ACA and how it is implemented. If we removed the state exchange, it would only force us onto the nationwide exchange and waste money that we as a state have already spent.
7. Under the Affordable Care Act, the federal government encourages expansion of Medicaid benefits in the states and offered to pay up to 90 percent of Idaho's Medicaid costs for those under or near the poverty line. However, Idaho is one of two dozen states that have not expanded Medicaid, resulting in an estimated 55,000 residents unable to get coverage either under Medicaid or the health exchange. Should Idaho expand its Medicaid coverage? If not, do you propose an alternative to provide coverage or health care for this group?
I support expanding Medicare.

8. In their most recent session, legislators passed the so-called "ag-gag bill," a new law that makes it a crime to take photos or videos that document any practices in the animal agricultural industry, including animal abuse. The bill was supported by agricultural interests, but is now being challenged by animal welfare groups, proponents of First Amendment rights to free speech, and workers' rights groups who say it prevents farm workers from documenting unsafe conditions. Do you favor or oppose the ag-gag bill, and why?
As a person who grew up on a Farm and Ranch, I can understand that some of the common practices used in Agriculture can seem out of place for someone not familiar with it. Yet, I would never feel the need to be protected from a video camera. If you are doing something that you would be too ashamed to be recorded doing it, it is common sense to me that you shouldn't do it.

No, I don't support the Ag-Gag Bill. It does the Idaho farmers a disrespect; not a kindness.
9. Another new law passed this year was a bill that overrides no-carry gun policies on Idaho's college campuses. The bill to allow the carry of concealed weapons on campus was opposed by all eight state university presidents, plus the state Board of Education. It was favored by gun rightsí groups. What is your position on this issue of guns on campus, and why?
The bill itself is a perfect example of Boise creating a problem that didnít exist then creating a solution that nobody asked for. Idaho in its core has a healthy respect and handle on how guns are treated within itís borders. I see no new gun legislation required for us as a state to continue that legacy.
10. What differentiates you from other candidates? Why should people vote for you?
After the collapse of Coldwater Creek, I am one of the many jobless Idahoans just looking for steady livable work in the area. This gives me a unique perspective on what our Economy lacks and where we can go further. I am an active volunteer in the community and have the utmost respect for all the people who live in my District. I will work hard to reduce poverty, increase education, and protect our way of life. We deserve better. We can do better. We will.