Cary Kelly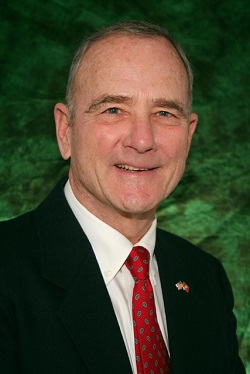 Cary Kelly
Age: 75

Years of residence in Bonner County and Idaho: 24 years

Marital status/family. Are, or were, you a parent of a child in the school district? Married 53 years, one daughter, one son. Five grandchildren, all attended public school in Sandpoint.

How can the public contact you?
Website: CaryKellyForSchoolBoard.com
E-mail: [email protected]
Phone: 208-946-6550

Qualifications
Education: BA Stanford University, Graduate Diploma, University of Stockholm, Sweden, Graduate Marine Command and Staff College, MEd Marymount University, Idaho Education Credential (Social Studies), Non-profit Leadership Course, University of Idaho (2017)

Recent or pertinent employment history:
28 years of military service, Naval Aviator, retired Marine Colonel, total of 22 years with Bonner County - 18 years with the Sheriff's Office in the Marine Division (11 years supervisor) and 4 years as County Commissioner.

Any public offices held: Bonner County Commissioner 2013-2017
Nonprofit and service groups or relevant professional organizations to which you belong:
Nonprofit and service groups or relevant professional organizations to which you belong: Board of Director for Panhandle Animal Shelter.

What particular experiences or skills qualify you to serve on the school board?
The experience of having served as the Chairman of the Board of Bonner County Commissioners will be particularly valuable to the school board. Both organizations have many similarities: they are public identities governed by elected officials responsible to the residents, have large number of employees, budgets, and are regulated to some degree by the State. There are, of course, differences between the County and the School District, but many of the problems are the same.

Candidate Positions
1. Why are you running for trustee? How much time can you devote to board service?
I am running for trustee because I think education is vitally important, and I believe I am the best qualified person for the job. Having just retired, I can devote as much time as necessary.
2. How many school board meetings have you attended this past year? How many schools in our district have you visited? Are you involved in other school activities?
I have attended 1 board meeting and listened to 3 recordings of previous meetings since I retired from the County. I have been to every school in the District except for Southside. Also, I have been a substitute teacher at both Sandpoint High School and the Middle School. As Commissioner I participated in the "mock interview" program at the high school the past three years. In addition, I have attended many functions at various schools in which my grandchildren participated.
3. Do you believe the district is doing a good job or poor job in educating students? Why?
I think the district is doing an excellent job of educating our students. I follow the progress of my grandkids through the schools here, and I am very pleased with the results. Two are in college now, one is headed to college next year - and then another one the next year.
4. Describe the top three to five issues you believe are facing our school district, with your position on these issues.
(1) Student Achievement, (2) Funding for future budgets/levies, (3) Facilities upgrades and/or replacements, and (4) Capital expenditure budget.

5. Last August, the school district proposed a $55 million plant facility levy to rebuild Sandpoint Middle School, Northside School, most of Washington School, and address district-wide facility and maintenance needs identified as critical. The levy failed, with 65% voting against. Did you vote for or against it, and why? Do you believe the levy was addressing real needs? How should the district fund replacement and repair of schools?
I voted for the levy, but I did not actively support it because I did not think it had a chance of passing. Had I been on the board, I would not have recommended this plan go forward as proposed. It was too big a project, and too expensive to do at one time. There are valid concerns about facility needs, and the next board must tackle these problems.
6. The recent $17 million supplemental instructional levy passed March 14, with 64% voting in favor. Did you vote for or against this levy, and why?
I voted for the levy and strongly supported it. I voted for it because the State of Idaho does not adequately finance public education.
7. To bring down costs, would you support closing rural schools such as Clark Fork, Northside or Southside? Would you support larger class sizes? Would you support saving money on extracurricular activities, including athletics, by charging fees to participate?
I would neither support closing our rural schools nor larger class sizes. I think every student should be able to participate in extracurricular activities of his or her choosing without the need to pay fees.
8. What changes, if any, would you seek in the district's curriculum?
I am not aware of needed changes to the curriculum, but it needs to be reviewed on a regular basis. I think the emphasis should focus on the basics: English, math, science, history and foreign languages. Career Technical Education opportunities should be increased for those students desiring to enter the work force after high school with further vocational training.
9. What do you see as the role of technology in education?
I'm afraid technology is here to stay, and students need to know how to use it. However, the students probably know more than the teachers!
10. What, if anything, should our schools do about teaching values? Should our district teach about family life, sex education, AIDS? How should gay/LBGTQ issues be handled?
Of course values are taught in our schools. Our students learn from their teachers, and they are the role models. Values such as responsibility, integrity, dependability, persistence, accountability, and hard work are taught by example by our teachers and coaches every day. Sex education needs to be taught, and students need to be informed about AIDS. In regard to gay/LGBTO issues, all students need to know that everybody will be treated with respect and tolerance.