Shannon Williamson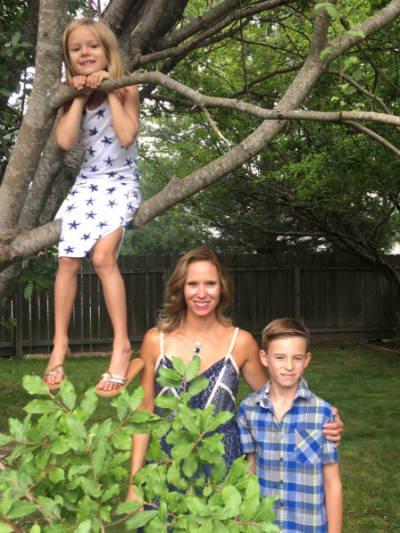 Shannon Williamson
Age: 42

Years of residence in Sandpoint and Bonner County: I have lived in Sandpoint for 6 years.

Marital status/family: I am single, but in a long-term relationship. I have two wonderful children. My son is 10 years old and my daughter will turn 8 years old in November.

How can the public contact you? I can be reached at [email protected]. I can also be reached through my webpage ShannonForSandpoint.com and Facebook page.

Qualifications
Education: Ph.D. Ė Marine Science (Biological Oceanography/Microbiology), University of South Florida, 2003
B.S. Ė Marine Biology, University of North Carolina, 1996

Recent or pertinent employment history:
Lake Pend Oreille Waterkeeper Ė Executive Director, 2011-present
J. Craig Venter Institute Ė Director of Environmental Virology, 2005-2011
University of California, San Diego Ė Adjunct Professor, Scripps Institution of Oceanography, 2009-2011
Public offices held:
Sandpoint City Council Ė City Council President, 2016-present
Sandpoint City Council Ė City Council Member, 2014-present

Nonprofit groups, service or professional organizations to which you belong:
Lake Pend Oreille Waterkeeper
Waterkeeper Alliance
I support a variety of non-profit organizations in Sandpoint and Bonner County through their fundraising initiatives.

Other experiences or skills that qualify you for office:†
- I currently lead a local non-profit organization that is dedicated to protecting the water quality of Lake Pend Oreille and its associated waters. My responsibilities as Executive Director are diverse and include organizational management, program development and implementation, budget establishment and reconciliation, fundraising and award management, as well as education, outreach, and advocacy efforts. As the Executive Director of a non-profit, I have a deep appreciation and clear understanding of how to balance project development and growth with fiscal responsibility.
-†I developed and led a dynamic environmental virology program at the J. Craig Venter Institute with research primarily focusing on virus-host interactions in the marine environment. In this role, I directly supervised and managed laboratory staff, students and interns, led regular meetings to monitor project progress and address program goals, performed annual performance evaluations, fostered open communication with team members and solicited feedback, prepared and submitted grant proposals, managed multi-million dollar budgets and presented the results of peer-reviewed research to global audiences.

Candidate Positions
1. Among the myriad issues facing the city at present, what do you consider the most important issues, and why?
I consider protection of natural resources, economic development and affordable housing among the most important issues currently facing the city.
Sandpoint is blessed with an abundance of natural resources that provide for a diversity of recreational opportunities as well as clean water for swimming, drinking and fishing. Itís important to manage our natural resources in ways that preserve their integrity so that they continue to support their beneficial uses long into the future. For example, Sandpoint recently received a new, more stringent permit to discharge treated wastewater to the Pend Oreille River, which will require a series of upgrades to our wastewater treatment facility. We must be forward thinking and strategic in our decision making about these improvements to achieve the goals of protecting water quality, preserving waterfront property value and stabilizing taxpayer rates collectively.
Economic development is intrinsically linked to the resiliency of our natural resources. Most of us know someone whoís moved to Sandpoint after experiencing ďthe Long Bridge effectĒ and theyíve figured out how to make a living here. This phenomenon, in part, is responsible for diversifying our current economy. Growth is inevitable, but smart growth is not. We need to encourage economic development that contributes to the vitality of our city while preserving its unique character. Increasing local educational opportunities, including post-secondary and technical training is also key to creating a talented workforce that can make a great living right here at home.
Economic development without access to affordable housing doesnít work. Affordable housing means different things to different people. It can mean subsidized housing, or affordable rentals for those that donít qualify, or affordable inventory for the first-time home buyer. Itís a supply and demand issue and as we stand right now, we have high demand and low supply across most of these categories. My suggestions for addressing this issue are outlined as part of a subsequent question.

2.†The University of Idaho has announced that it intends to sell its undeveloped 77-acre property on North Boyer alongside Sand Creek. The city is currently conducting workshops and meetings to collect input on possible changes to the comprehensive plan to guide future development and use of the property. Do you have a position on the use of this property or the process the city has initiated?
I believe that the city is doing a good job at making the process of evaluating potential changes to the comprehensive plan, which directly impacts land use at the University property, as open and inviting as possible. Itís been fantastic to see a high level of involvement by the public and I hope it continues as we move forward.
Based on the outcome of the workshops so far, there is strong support for preserving the recreational uses of the property. I agree with this objective. At this early stage in the evaluation process, itís not yet clear which types of recreational uses resonate with most participants. Iím optimistic that this picture will resolve itself as we dive deeper into the details of the comprehensive plan review. Deeper discussion will also help bring about a better understanding of how itís possible for this property and the surrounding area can support multiple uses that complement one another.
3.†The new grandstands at Memorial Field were completed this year, but with the dedicated 5-year, 1-cent sales tax for their construction producing revenue for additional projects the city is now considering a replacement of the turf with either upgraded grass turf; artificial turf; or a hybrid. What is your position on the turf question?
The workshops the city has held to date on this issue have demonstrated that there are strong opinions about natural versus artificial turf and Iíve heard the pros and cons of both. Natural turf is a desirable option for activities like the Festival at Sandpoint since it remains cooler for participants and anchoring tents is a much easier task. However, natural turf requires a lot of ongoing maintenance that can be costly. On the other side of the coin, artificial turf comes with a higher upfront price tag, but maintenance costs are lower and it will extend the athletic seasons for numerous sports that are typically shortened due to wet spring weather. There has been discussion of combining the two options, which could provide a happy medium. However, without fully understanding all the details that are associated with each option, I have not yet decided which would be the most beneficial.
4.†A follow-up on parks: If additional funds are available for park projects, do you have projects you would want to pursue? The city is exploring a new master plan for City Beach; do you have a position or ideas for potential changes, additions or development of City Beach?
As a Council, we decided during our strategic planning session to focus our time, energy and resources on existing projects, or those we have already committed to, to deliver the best possible outcome(s) for the residents and visitors of Sandpoint. Iím excited that weíve committed to looking at the possibilities for City Beach through the lens of a master plan. We havenít yet begun this process as a Council, but I look forward to objectively considering at all the ideas that come forward. I personally like the idea of an ice skating rink and carousel, but these would have to fit in with the overall collective vision and budget for City Beach.

5.†Jobs and the local economy are always an election issue. How would describe the economy of Sandpoint today? What role do you see for the City Council/Mayor to play in creating a healthy local economy to foster growth of living-wage jobs in Sandpoint?
I would describe Sandpointís economy as diverse. We have transitioned from a historical economy dominated by the timber and railroad industries to one that supports numerous types including tourism, biomedical, aerospace, software development, analytics, food production, timber, light industrial and more. The council has a responsibility to review existing policy and procedures, and/or create new ones, that encourage smart economic development that supports a living wage. The city currently works with a variety of local and state partner agencies to facilitate job growth and retention. We need to ensure that our relationship with these agencies are productive while also seeking new opportunities to leverage.
6.†The city has moved toward construction of fiber optic or high-speed Internet in Sandpoint in order to attract and retain companies as well as benefit residential users. Do you feel this is an important project for the city to undertake; if so, do you feel the process to launch the service is satisfactory?
High-speed internet is critical to the success and satisfaction of our businesses, students, residents and visitors. The process for bringing high-speed internet to Sandpoint has been well thought out and deliberate. The city has worked together with the Sandpoint Urban Renewal Agency and Bonner County to create a high-speed fiber optic network throughout downtown Sandpoint to connect public facilities and services. This has, and will continue to be, an ambitious project with the goal of bringing Sandpointís services up to par with larger communities. With several internet service providers setting the groundwork for ďtapping intoĒ the fiber backbone, high-speed internet will soon be a viable option for the residents of Sandpoint.
7.†Related to the economy is the matter of affordable workforce housing. Do you feel affordable housing is an issue; if so, do you have plans to address it?
As mentioned in an earlier response, I feel that affordable housing is an issue in Sandpoint. I personally had a difficult time finding an affordable rental home before I could buy. I have heard the same story from many others here in town, whether they are looking to rent or buy their first home.
Before finding viable solutions to address affordable housing, we need to first define the scope of the problem. Are we talking about affordable rental housing or affordable homes for sale? Or both. Each scenario could elicit different pathways to solving the problem. For example, we can explore concepts such as density bonuses, permit fees and other associated costs to help us get closer to making affordable housing a long-term reality for Sandpoint.
8.†Sandpoint's downtown has undergone a major realignment of traffic patterns to remove one-way streets and convert virtually all streets to two-way. A downtown redesign to widen sidewalks, add storm water swales and other changes carries on next summer starting with Cedar Street. What is your position on these changes to downtown? Corollary question: As downtown parking is a perennial issue; how do you view changes instituted by the city in the past year concerning the management and enforcement of parking? Do you have other ideas concerning parking issues?
I know itís been a tough adjustment for many of our residents and visitors to Sandpoint as weíve reconfigured the traffic patterns of our streets. There are still kinks to work out, as would be expected with such a large project, and Iím confident that the result will be beneficial to our downtown businesses and their patrons. Iím looking forward to the pending improvements to our streets as they will enhance the directional changes and improve the downtown experience.
As for parking enforcement, I never heard a positive comment about Diamond Parking while they oversaw enforcement. Iím glad that weíve returned this job to the cityís hands and Iím optimistic that we will have much smoother sailing in this department. As Sandpoint grows, we will have to continually evaluate how we regulate parking and make adjustments that are mindful of our downtown businesses. I know that a parking structure is very desirable and would help address what many perceive as a parking problem. A project of this scale must be carefully planned and accounted for financially.
9.†Increasing train traffic, specifically trains transporting coal and volatile oil, has become an issue locally and regionally with citizens who identify environmental and public safety threats. Do you feel this is an important issue for city officials; if so, what actions to you advocate?
I do feel that fossil fuel by rail transport is an important issue for the city to consider. The Council has already adopted resolutions on this topic, expressing concern for substantially increased rail traffic through Sandpoint and potential impacts to human health and safety and the safety of our environment.
Each new proposal for a coal or oil export terminal, refinery or mine has consequences for Sandpoint since our city is the ďfunnelĒ for all rail traffic traveling to our east and west. These proposals, if permitted, all bring a heavy price tag to Sandpoint in terms of increased rail traffic and associated consequences. In addition, the proposed second rail bridge over Lake Pend Oreille will bring similar consequences. The city should weigh in on any proposal that will impact the health, safety and overall well-being of its residents and visitors.
10.†Here's a final three-part question:
- How much time will you devote to your position? As much time as it takes. Itís not enough to just show up at Council meetings. Council Members must take the time to research, talk to staff, listen, and educate themselves on topics they may not be familiar with (which is inevitable) before making decisions.
- How many City Council meetings have you attended in the past two years? To the best of my recollection, I have attended all council meetings since I joined the Council in 2014, unless I was sick or attending a conference.
- Why are you running for public office? Iím running for re-election because I love Sandpoint. Itís been a true honor to serve as a Council Member and as City Council President. I canít think of a better place to raise my two kids. Iím running because Iím committed to keeping Sandpoint a great place for families.