Andy Groat

Andy Groat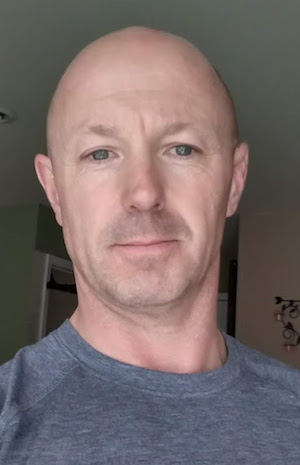 Age: 44

Years of residence in Sandpoint and Bonner County: Lived, worked and raised 3 daughters in Sandpoint since 2001

How can the public contact you? [email protected]

Qualifications
Education: AA from SCC
BA in Recreation Management for EWU

Recent or pertinent employment history:
4 years Coca Cola Account Manager serving Sandpoint, Bonner County and Boundary County and Pend Oreille County
15 years with UPS as a Driver, as well as the current Union Stewart for Teamsters Local 690
Candidate Positions
1. Among the myriad issues facing the city at present, what do you consider the 2-3 most important issues, and why?
Access to affordable workforce housing. I'd like for people to be available to live, work, rent, purchase and recreate in their same town.
2. The University of Idaho is in the process of selling its 77-acre property on North Boyer alongside Sand Creek to a private developer and builder. The city has conducted workshops and meetings to collect input on possible changes to the comprehensive plan to guide future development and use of the property. Do you have a position on the use of this property or the city's role in its development?
There was fortunately a lot of positive community input to the potential vision of that property. My hope is that the private developer and builder respect the input of the community. In an act of responsive government, the City's role should be to improve it's planning efforts and also respect the input of the community.
3. The city right now has a master planning process under way for the city's parks. Recently its consultant, Green Play LLC, unveiled recommendations for major changes at City Beach, Memorial Field, Travers Park and the Sand Creek Landing. What's your take on this master plan process, and do you have an opinion on the changes recommended in their draft plans for these parks?
It all looks great, it's awesome to dream. I'd ask, how are we going to afford this and is the City doing the right things in the right order. From reading the previous Master Plan a few of the stated goal were Sustainability, Affordability, and taking care of what we have.

4. Two specific follow-ups on the parks plan:
• The initial conceptual plan presented for City Beach is dependent upon the City being able to negotiate a land swap with the Best Western Edgewater Hotel property owner. What is your position on the proposed land swap?
• The initial concept for the Memorial Field plan would replace the grass playing field with artificial turf. What's your position on the grass vs. turf question?
I would like a hotel, a restaurant and an amazing venue for events like the CHAFE, the Scenic Half Marathon, concerts on the lawn, etc. As long as the land swap is equitable, all parties should find common ground.

5. Bonner County has initiated a lawsuit against the city of Sandpoint over its lease of Memorial Field to the Festival at Sandpoint, which bans guns at its concerts. What is your take on this, and what action do you think the city should take?
This was not a financially responsible decision. As a tax payer, City of Sandpoint resident and a resident of Bonner County, I will be made to pay for this twice. Why wasn't the Idaho State Attorney General not brought in to handle this. I'm very disappointed. It is not clear to me with who I should be disappointed....I'm leaning toward disappointment in all parties involved.

6. Jobs and the local economy are always an election issue. How would describe the economy of Sandpoint today? What role, if any, do you see for the City Council/Mayor to play in creating a healthy local economy to foster growth of living-wage jobs in Sandpoint?
We have great employer in the City of Sandpoint, LPOSD, BGH, Kochava, Lighthouse, Quest, UPS, Avista, Ting, awesome retail and amazing restaurants just to name a few. It has been explained to me that we have a housing issue not necessarily an jobs issue. Employers are responsive to their people and wages can always be better. A role for the City is to make quality of life for it's citizens a priority, respond to the need for affordable workforce housing and accurate implementation of the Master Plan.
7. Related to the economy is the matter of affordable workforce housing. Do you feel affordable housing is an issue the city council can tackle; if so, do you have plans to address it?
While addressing the needs of workforce housing the City should look towards maintaining the quality of it's neighborhood, adhere to the Master Plan and have responsive government to improve planning efforts.
8. Downtown Sandpoint is in the midst of a multi-year revitalization project, that last year rebuilt Cedar Street and right now is rebuilding First Avenue with wider sidewalks, new parking schemes and new furniture. Do you support this, or is there anything you would do differently? One concern that has been voiced in the face of these and other changes brought about by growth is their impact on the character of our town. Do you share that concern; if so, do you see steps to take to help Sandpoint retain its small-town character?
Change is hard, often uncomfortable. Fortunately, the people of Sandpoint continued to shop, dine and recreate Downtown. That right there shows me the character of our Town. That is the impact we have on one another, to support each other when things get weird and hard. The day Sandpoint stops showing up … is the day we lose our small-town character. Until then, I am very proud of the hard work and hard decisions made by leadership and this community.
9. Generally speaking, do you feel the city council and the mayor have been taking the city in the right direction at present? Anything you would want to do differently if elected?
I have a lot of respect for my friends and neighbors who have stepped up to take on leadership roles in our City. They are all dedicated, hard working people. If elected, I would want to remind myself ... you can only spend a dollar once, if you do spend it, spend it wisely. And maybe, just maybe don't spend it at all.
10. Here's a final three-part question:
- How much time will you devote to your position?
I will devote as much time as needed to this position. I do work a lot and UPS is my employer. That being said, fortunately I get to work in and among my people...you guys, the VOTERS!
- How many City Council meetings have you attended in the past two years?
I generally watch the Council meetings online through the archive Live Feeds.
- Why are you running for public office?
I'm running for public office because I'm curious, this is a civil opportunity and a challenge. I want to be more Engaged, Informed and Involved. I hope you will all join me.