Deb Ruehle

Deb Ruehle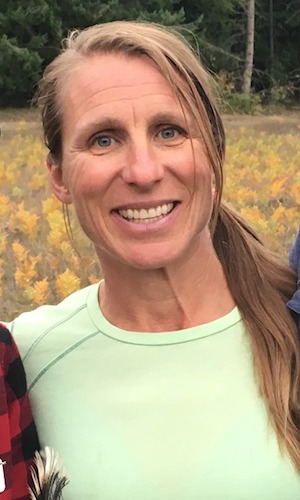 Age: 51

Years of residence in Sandpoint and Bonner County: 15

Marital status/family: Single; two teenage boys

How can the public contact you? Through City of Sandpoint Website or message me on Facebook Deb Ruehle for Sandpoint City Council or [email protected]

Qualifications
Education: Masters of Physical Therapy from Emory University

Recent or pertinent employment history:
Total Physical Therapy 10 + years to present
Public offices held:
6 years as a Sandpoint Councilwoman; 3 years on the Sandpoint Planning Commission.

Nonprofit groups, service or professional organizations to which you belong:
101 Women founding member, Sandpoint Nordic Club, POP bike Club, ICL, Friends of Scotchman Peak Wilderness, Volunteer POBT run, Volunteer Longbridge swim, RAAM 2014 support crew for Autism.

Candidate Positions
1. Among the myriad issues facing the city at present, what do you consider the 2-3 most important issues, and why?
Housing:
There is a shortage of housing period, but especially in affordable housing. If you compare the data from across the country for towns similar to ours, it becomes evident that it is our median income that is the crux issue. We need to find creative ways to get our community more integrated into our school system through training and technical programs; with the goal of creating a more skilled workforce capable of filling higher paying jobs. For every dollar we spend on economic development we need to spend two on affordable housing. We need to work with the Bonner County Economic Development Corporation to make sure we are addressing needs businesses have in our city so that we can improve wages and attract higher paying jobs. We must continue to look for creative solutions within the planning department with the goal to build more housing within Sandpoint. For example, we have changed the Accessory Dwelling Unit standards. This opens up options for more housing density while preserving the essential character of Sandpoint and keeping infrastructure costs for water and sewage down. We can also partner with other close by communities to improve housing density and decrease housing costs.

Food Insecurity:
Food insecurity, the inability to access sufficient, affordable, nutritious food, is a large problem in our community. We have many amazing citizens and organizations in this town that are trying to bridge the gap. We need to continue to encourage the companies that are here to stay and improve wages, while encouraging new companies to invest and make a home in our area. Examples installing high speed fiber, supporting SPOT bus system, continuing to make our town safer for walking and biking and improving trail networks. All of these amenities attract business while making Sandpoint more livable for our current residents. At the same time we must work to keep infrastructure costs down and continue to be good stewards of the lake by improving our wastewater treatment plant - a committee I sit on.

Communication with the County Commissioners:
It is important to keep in mind that we all have more in common than separates us. We as a city and county have to live under the same "roof". Just like a family, we are not always going to agree, but we are tied together. We need to sit down to do the hard work of getting to know one another.
We need to experience the people and not the perceptions, bridge the gap by working on issues that are not flashpoints, building more consensus. I have been a liaison for the city on the Trail Mix Committee for over 4 years. I have worked side by side with our former County Commissioner Cary Kelley who chaired this committee and subsequently with Chair Steve Klatt who is now working in the County Roads Department. I will keep the city involved with the Bonner Regional Team, which is a collaborative effort to increase cooperation and communication with other cities and the county. The county is not officially engaged, though County Commissioner Jeff Connolly has been attending. I will be sure that the city has a presence at BCATT (Bonner County Area Transportation Team), The Trail Mix Committee and other venues where the commissioners are present so city officials have every opportunity to share information and engage in problem solving with them.
It is important to keep engaging our county residents in our master planning efforts and these advisory teams. Sandpoint is the county seat and we need to embrace this. Many county residents own businesses within the city and our counties most populated High School is within the city limits all of which means a significant number of residents converge here. We need to keep the rural residents of our region involved on a personal basis to make sure everyone feels welcome in Sandpoint.
2. The University of Idaho is in the process of selling its 77-acre property on North Boyer alongside Sand Creek to a private developer and builder. The city has conducted workshops and meetings to collect input on possible changes to the comprehensive plan to guide future development and use of the property. Do you have a position on the use of this property or the city's role in its development?
I was disappointed that we were unable to obtain the funds necessary to keep this piece of property for the enjoyment of the city residents. Now that the property is privately owned the city planning department staff has started to work with the developer. The city staff is working to maintain a recreational component to the property while allowing development to occur. Development on this property will trigger a public hearing so the residents of Sandpoint will have an opportunity to provide input.
3. The city right now has a master planning process under way for the city's parks. Recently its consultant, Green Play LLC, unveiled recommendations for major changes at City Beach, Memorial Field, Travers Park and the Sand Creek Landing. What's your take on this master plan process, and do you have an opinion on the changes recommended in their draft plans for these parks?
The folks from Green Play have worked hard to understand and engage the residence of Sandpoint. They complied the information and came up with a plan to fit our needs, a vision for 20 years from now. They have thought outside of the box by creating a venue space at City Beach to reduce user conflict at the stadium. I'm excited to see space for the carousel included in the plan for the beach. The Sandcreek Landing needs more work, we need a viable option for people to bike to the beach safely and efficiently. I do believe turning the face of downtown to the water over the next 20 years makes economic sense for the downtown businesses. It is a free advertisement from the bypass of what Sandpoint has to offer. The presentation can be viewed on the city website.

4. Two specific follow-ups on the parks plan:
• The initial conceptual plan presented for City Beach is dependent upon the City being able to negotiate a land swap with the Best Western Edgewater Hotel property owner. What is your position on the proposed land swap? 
I can see how there could be positive benefits for both parties involved. I would like to see a dining option remain at City Beach. The sidewalk and the sand portion of the beach would still remain under city control. The beach would be safer for pedestrians if the boat launch were moved. I would like to see a more thorough assessment of the launch site. For example, I have been approached about the feasibility of a practical launch site when the lake is at low pool.

• The initial concept for the Memorial Field plan would replace the grass playing field with artificial turf. What's your position on the grass vs. turf question?
Despite this week's decision, this question continues to be a hot button issue for city residents. I have sat on the committee since it's beginning in 2015. I listened to all the pros and cons. I encouraged one of our local orthopedic surgeons to get involved to inform us on the injury research. I participated in the meeting with the Festival at Sandpoint when they said they were willing to work with the city with either surface. I listened to our impassioned citizens. I heard on the streets and witnessed in the council chambers a 50/50 split between grass and turf. It was a decision that was made with deep reflection and significant research. The historical intent of these fields was for the athletes and the children of our community. The council split on this decision 3/3. I voted yes. I believe we represented this community well and the Mayor was left to make the decision.
 
5. Bonner County has initiated a lawsuit against the city of Sandpoint over its lease of Memorial Field to the Festival at Sandpoint, which bans guns at its concerts. What is your take on this, and what action do you think the city should take?
I am frustrated as a citizen of this county and city that I am being double taxed. Our tax dollars are being spent to defend the city and more tax dollars spent for the county to sue them. There is plenty of space in this city for one to exercise their Second Amendment rights. Individuals focused on their Second Amendment rights might reflect upon the economic impact of the Festival. It allows our neighbors and fellow citizens to put food on the family table and keep the doors of their business open during the shoulder seasons. If the Festival goes away, our region will suffer economically. If this suit escalates to a national level it will not only be our summer season that suffers. Travelers will turn away in the winter. Our residents will pay the price with less employment opportunities.

6. Jobs and the local economy are always an election issue. How would describe the economy of Sandpoint today? What role, if any, do you see for the City Council/Mayor to play in creating a healthy local economy to foster growth of living-wage jobs in Sandpoint?
Jobs seem to be readily available in the service sector and home building industry. I have understood from proprietors especially restaurateurs there were some days that had to be closed because they couldn't find enough staff this summer. If you are building a house contractors are booked a year in advance.

We need higher paying jobs, please refer to my previous comments on housing and food insecurity.

7. Related to the economy is the matter of affordable workforce housing. Do you feel affordable housing is an issue the city council can tackle; if so, do you have plans to address it?
Please see my answer to question number 1. I would add that we just approved and are currently assessing our city streets conditions with an automated GPS data driven system. The result will be a more comprehensive and cost efficient process to maintain our current infrastructure. Again, keeping our costs down by increasing housing density is important.
8. Downtown Sandpoint is in the midst of a multi-year revitalization project, that last year rebuilt Cedar Street and right now is rebuilding First Avenue with wider sidewalks, new parking schemes and new furniture. Do you support this, or is there anything you would do differently? One concern that has been voiced in the face of these and other changes brought about by growth is their impact on the character of our town. Do you share that concern; if so, do you see steps to take to help Sandpoint retain its small-town character?
Yes I support this, there were multiple stakeholder meetings and opportunities for citizen involvement that I participated in long before becoming a councilwoman. The citizens of Sandpoint got involved and expressed what they wanted and we are following through on those desires. You can view that entire document at: https://www.sandpointidaho.gov/home/showdocument?id=414.
What follows are several examples of how the Council and I have worked to address this issue. Sandpoint is just under 5 square mile in size and most of the open land has already been built out. Keeping our streets bike friendly and making sure our town improves its walkability is a big part of retaining small town character. The freedom of a child to get around on their own bike builds independence and self reliance. We directed the planning staff this year to update the planning regulations and design standards for the downtown core to insure new structures will retain the historical nature of Sandpoint. Accessory Dwelling Unit (AUDs) regulations were changed in an effort to increase housing density and decrease sprawl into our city so that it may retain its historic nature.
9. Generally speaking, do you feel the city council and the mayor have been taking the city in the right direction at present? Anything you would want to do differently if elected?
The public has asked for more transparency and we responded with the open government online platform so that the city's financials are easily accessed and can be viewed in simple pie charts. The council wanted city staff to provide more data driven decision making opportunities for council to implement cost savings. The council wanted the city to become more proactive regarding controversial and noncontroversial issues. The staff followed through by engaging the public. One example is how the city engaged with downtown business meetings regarding the current construction. The staff has also increased the frequency of press releases to keep citizens more informed. I personally contacted local media to make sure people were made aware of the decisions being made at War Memorial Field. Lastly, we now have the Engage Sandpoint App as a simple conduit for citizens to reach their city government with their concerns.

I look forward to continuing the projects I am currently working on and will continue to rely on public input to inform all of my decisions.
10. Here's a final three-part question:
- How much time will you devote to your position?
I will continue to devote as much time as is necessary to get the job done properly. I have the flexibility to devote 1 to 2 working days a week if necessary. I just spent October 10 and 11 in Whitefish MT at an Outdoor Recreation Summit Conference. I have spent a full working day touring the sewer facilities of CDA, Post Falls, and Spokane Valley, and I continue to spend numerous hours in planning for our watershed.
- How many City Council meetings have you attended in the past two years?
I have attended 26 of 28 (93%) meetings in 2017, 22 of 27 (81%) meetings in 2018 (there was an illness in my family this year), 15 of 17 (88%) meetings so far in 2019 and have no conflicts for the rest of the year.
- Why are you running for public office?
I have been asked by numerous individual to run for another term. This factored favorably into my decision. I want to see through to the end projects that I have been involved in. These include: 1) the completion of the playing surfaces in the stadium, 2) the watershed master plan to conserve and protect this beautiful and valuable asset for the city of Sandpoint, 3) the completion of the downtown streets, and 4) to be part of the Multimodal Transportation Plan to keep our kids safe and our streets more walkable.