Shelby Rognstad

Shelby Rognstad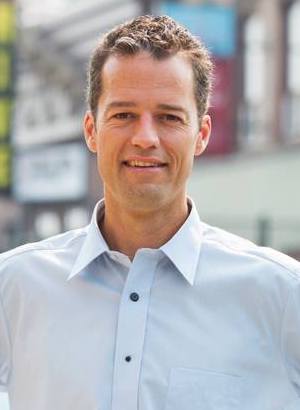 Age: 45

Years of residence in Sandpoint and Bonner County: 20

Marital status/family: Married, 2 children, 10 and 7.

How can the public contact you? [email protected]; 208-263-3310

Qualifications
Education: B.A. General Studies, University of Idaho

Recent or pertinent employment history:
Small business owner: Common Knowledge Bookstore and Café (2005-2015)
Hive (2013-2014)
Rognstad Enterprises (2012-present)
Public offices held:
Planning and Zoning Commission
City Council President
Mayor (current)

Nonprofit groups, service or professional organizations to which you belong:
Association of Idaho Cities- Board Member (2017-2019)
Eureka Institute 2016-2018
SPOT:  Board Member 2016-2018
Trailmix: Steering Committee 2015-2016, 2019
Bonner Regional Team: 2017-Current
Bonner County Area Transportation Team: 2016-2018
Bonner County Economic Development Corporation: Board Member, current

Other experiences or skills that qualify you for office:
I was a founding board member for Public Forum on Sustainability and Transition Initiative. I've been a member and strong supporter of Lake Pend Orielle Waterkeeper, Idaho Conservation League.

Candidate Positions
1. Among the myriad issues facing the city at present, what do you consider the 2-3 most important issues, and why?
Master planning will ensure that citizen tax dollars are spent in the most efficient way possible for delivery of all public services. Citizens benefit from increased playability on our athletic fields and courts, increased opportunities for events in public spaces, better access to the water, better connectivity and multimodal access, increased and improved arts and culture opportunities, and more affordable development and housing.  All of this results in a stronger, more diversified economy, from which we all benefit. Planning for our future now is the key to ensuring affordability, and sustainability for our children and our grandchildren. These Plans also increase the city's ability to attract grant, state and federal funding for projects that directly benefit our residents.
Save the Festival. The Festival is a cultural icon for Sandpoint and a massive economic driver. We need to protect it and help it through this rough patch by rallying partners together in support.
Downtown Street construction must be completed as soon as possible. This is a huge burden to downtown business. I have directed staff to hold the contractor's feet to the fire so that the project is completed in a timely fashion.
2. Generally speaking, do you feel the city council and the mayor have been taking the city in the right direction at present? Anything you would want to do differently if elected?
The City has been going in the right direction. City government has never been more transparent, accessible and engaged than now. In 2017 the City Council approved its first Strategic Plan that established clear priorities and goals. This ensured that we are all pulling in the same direction moving forward.  Now master planning is underway that will determine the course for the future of Sandpoint in levels of service, quality of life, affordability and character. We need to keep the continuity of leadership going to ensure we get the best outcome for the future of Sandpoint.
3. The city right now has a master planning process under way for the city's parks. Recently its consultant, Green Play LLC, unveiled recommendations for major changes at City Beach, Memorial Field, Travers Park and the Sand Creek Landing. What's your take on this master plan process, and do you have an opinion on the changes recommended in their draft plans for these parks?
The parks master plan has been a community driven process. 1113 People completed the survey providing insight on priorities and opportunities in our parks system. In addition, 57 community leaders provided guidance throughout the process participating in stakeholder and advisory meetings.
The resulting draft plans are a remarkable integration of all the ideas and present some really interesting opportunities.

4. Two specific follow-ups on the parks plan:
• The initial conceptual plan presented for City Beach is dependent upon the City being able to negotiate a land swap with the Best Western Edgewater Hotel property owner. What is your position on the proposed land swap? 
The land swap is good for Sandpoint and the Edgewater. Sandpoint benefits from dramatically improved boat launch and dedicated boat parking. This also improves parking and flow through the rest of the park and eliminates conflicting uses. It adds up to a bigger park with more use potential. The swap also allows the Edgewater to rebuild giving Sandpoint a better hotel that is great for tourism and the economy.
• The initial concept for the Memorial Field plan would replace the grass playing field with artificial turf. What's your position on the grass vs. turf question?
As a lifelong supporter of grass over turf, I was converted when I realized that all of the Festival needs could be met with cork field, it eliminated the need for fertilizer and herbicide and the overall use time nearly tripled. The proposed solution would grant every user group all of the play time they requested. This was the most fiscally responsible choice that best served all user needs.
 
5. Bonner County has initiated a lawsuit against the city of Sandpoint over its lease of Memorial Field to the Festival at Sandpoint, which bans guns at its concerts. What is your take on this, and what action do you think the city should take?
This is an unfortunate act by the County upon the taxpayers. The festival has existed for 35 years without permitting guns and a special interest group decided to challenge this policy now. The City has filed for dismissal. This is the right decision to protect the Festival.

6. Jobs and the local economy are always an election issue. How would describe the economy of Sandpoint today? What role, if any, do you see for the City Council/Mayor to play in creating a healthy local economy to foster growth of living-wage jobs in Sandpoint?
Sandpoint is fortunate to have a richly diversified economy supported by tourism, technology, manufacturing and many innovative businesses and entrepreneurs. This is demonstrated by over 1000 business licenses in the city. However, more can be done to improve the job market and increased wages. The city can improve the economy by providing infrastructure. The downtown revitalization project and the high speed fiber network are great examples of this. Quality infrastructure attracts business, attracts jobs and attracts a workforce.  Sandpoint's phenomenal parks system is also part of this infrastructure, providing a high quality of life that attracts job creators and workforce.
The Sandpoint Mayor support workforce development and post-secondary education opportunities. This can happen through fostering partnerships with existing businesses and institutions like North Idaho College and by attracting education and training camps that are increasingly common in entrepreneurship and technology centers around the world.
7. Related to the economy is the matter of affordable workforce housing. Do you feel affordable housing is an issue the city council can tackle; if so, do you have plans to address it?
Yes. We are addressing it through our comprehensive plan revision. Through managed growth the city can relieve pressure on housing prices and encourage more housing options for workforce.
There are other innovative approaches, like a community land trust and employer subsidized housing that can offer housing options below market and have been successful in other communities. I have initiated discussions with potential partners to consider these novel approaches. I have also initiated discussions with County Commissioners and other mayors in the region to address urban growth, bring more housing inventory onto the market and reduce housing cost.
8. Downtown Sandpoint is in the midst of a multi-year revitalization project, that last year rebuilt Cedar Street and right now is rebuilding First Avenue with wider sidewalks, new parking schemes and new furniture. Do you support this, or is there anything you would do differently? One concern that has been voiced in the face of these and other changes brought about by growth is their impact on the character of our town. Do you share that concern; if so, do you see steps to take to help Sandpoint retain its small-town character?
The Downtown Streets Design Guide was created in 2012 through significant public engagement. It guided the revitalization design to create a streetscape that was safer, more active, attractive, managed storm-water run-off and improved parking. 2 way streets are a traditional, small town traffic pattern. As part of the 2 way street reversion Sandpoint has more opportunity to use the street right of ways for community events.
The Arts and Culture Master Plan that is soon underway will also address this issue. It will provide guidance to the Comprehensive Plan on steps the City can take to protect our historic and cultural identity through land use regulations.
9. The University of Idaho is in the process of selling its 77-acre property on North Boyer alongside Sand Creek to a private developer and builder. The city has conducted workshops and meetings to collect input on possible changes to the comprehensive plan to guide future development and use of the property. Do you have a position on the use of this property or the city's role in its development?
The University did sell the property to a developer. The city revised the Comprehensive Plan in 2018 to ensure that development in that area was in alignment with the community vision for future growth. Sandpoint has been experiencing incredible growth and this area is one that is ripe for accommodating future residential development. 
The developer will be challenged to address traffic impacts on Boyer that would come with development. The City has leverage to ensure that development there retains trail connectivity through the property and access to Sandcreek. There is also an opportunity to retain significant open space for a public park or other public amenity.
10. Here's a final three-part question:
- How much time will you devote to your position?
20-35 hours/week. It varies quite a bit depending on what is happening with the City. I have a lot of flexibility in my schedule which allows me to devote my attention to city priorities. This is a necessity for the role.
- How many City Council meetings have you attended in the past two years?
45
- Why are you running for public office?
 This City is in the midst of its most robust master planning effort in history.  It's important that we maintain experienced leadership and get it right. Sandpoint is challenged with difficult issues arising from explosive growth. It is also challenged by a polarized political environment.  Sandpoint needs leadership that can rally the community around shared values, stand strong in support of those values, and lead the city into a future of greater affordability and opportunity. A vote for me keeps my opponent in office as Council President, and keeps me in office as Mayor, providing the continuity of city governance that is most needed right now.