Helen Parsons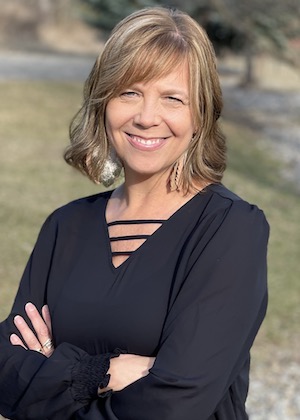 Helen Parsons

Age: 51

Years of residence in Bonner County: 51

How can the public contact you? [email protected]

Qualifications

• Education and pertinent employment history that provides you with relevant experience for this office: I am a graduate of CLA (Christian Liberty Academy), but I do not believe that is what qualifies me for this board position. My 28 years of experience working at Sandpoint Women's Health not only gives me the qualified experience for this position, but the passion necessary to serve as a proponent of healthcare in our community and surrounding area.
• Public offices you have held: I have served as an appointed member of the Pend Oreille Hospital District Board of Trustees for the past 18 months. It is the only public position I have held.
• Nonprofit groups, service or professional organizations to which you belong: I currently serve as a volunteer at North Summit Church, helping in an after-school program. I am an active member of North Summit Church and have volunteered as part of their worship ministry for over 20 years. I also volunteer on the Bonner General Health Foundation Advisory Council.
• Other experiences or skills you'd like to mention that add to your qualifications for office: Having worked in the healthcare industry, I have attained experience and knowledge as it relates to the following, but not limited to: Managing a staff of healthcare professionals, managing the budget of a branch of the hospital, navigating the intricacies of health insurance. I have dealt with the spectrum of patients in all major demographics that exist in our community. I believe my experiences give me a vast capacity for this position.

Candidate Positions
1. This is a volunteer position – no pay! Here's a three-part question:
  - Why are you running for a seat on the hospital district board?
I am running for a seat on this board because I have a passion for good healthcare to remain in our local community.
  - Have you ever attended a hospital district board meeting? As an incumbent Pend Oreille Hospital District board trustee member, I have attended most of the POHD Board meetings in the past 18 months. 
  - And, if elected, how many hours per week will you devote to your service on the board? Whether it be 5 or 50 hours, I will continue to commit to the amount of time that it takes to serve well.
2. The hospital district specifically supports Bonner General Health and its health services. How many times in 2019 and 2020 did you visit BGH as a patron to utilize its services? Do you consider yourself well familiar with the services BGH provides?
I would estimate I have been a patron two dozen times over the past two years. As a recently retired employee of Sandpoint Women's Health/BGH, I would consider myself awfully familiar with the services provided.
3. Do you consider the Pend Oreille Hospital District to be well managed currently? Is its board of trustees taking it in the right direction? As a current member of the board, I do believe there are smart, caring individuals who want what is best for our hospital and keeping quality healthcare in our community. There are times when achieving alignment is more challenging than others. My goal is to find common ground, where we can progress forward despite our differences.

4. Do you identify important issues, that you want to pursue or address as a member of the district board of trustees? Keeping our community strong with continued quality healthcare is vital, for the community that I live in and love. I would love to see us be able to expand support to the growing need of Behavioral Health in our community.
 
5. The Pend Oreille Hospital District is a taxing district, the revenues from which are to be distributed to local health care facilities, and which the district earmarks for BGH. Would you seek changes to its funding or its expenditures? No, I would not, because I believe supporting outpatient clinics is vital. We need these clinics in our area. Sandpoint Women's Health, Ear Nose and Throat and Behavioral Health are all needed in this community.

6. Rural communities in particular face challenges to provide good health care to their residents. Those include low patient volume; older populations with more chronic conditions; difficulty recruiting qualified professionals; rising costs and others. These difficulties have led to hospital closures in many small towns. Do you have a personal vision for how the health providers in our small town can meet these challenges and ensure good health care here in Bonner County? The challenges are certainly real, and I have experienced them myself when I was hiring manager at Sandpoint Women's Health. One major difference with the Sandpoint community versus other rural areas, I believe, is that people, including good healthcare professionals, want to live in our beautiful area with all the recreational opportunities we have to offer. Also, BGH is an accredited Critical Access Hospital, and they have won many awards of excellence in healthcare quality. Thriving healthcare is essential for the local economy through the jobs they create and people they support.
7. Finally: With multiple candidates for the two board positions up for election, why should voters give you their vote? What would you like voters to most consider in deciding how to cast their vote? I believe that Bonner General is a vital part of Sandpoint! Whether you need an ER visit, an emergency surgery or you are having a baby, Bonner General has been there for the people of our community and the surrounding area.
 
Being born and raised in Sandpoint (named after the doctor that delivered me) and having married a Sandpoint local, we have a lot of friends and family here. Daren and I have been married 32 years and both of our children Hailey (Stefan) Harlicker and Emily (Dakota) Jackson also call Sandpoint their home. 
 
I am dedicated to this cause and this community; I will not be going anywhere, and I will continue to fight to keep healthcare top of mind in our ever-growing community.