Thomas Lawrence, M.D.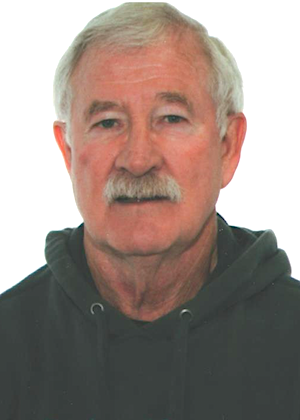 Thomas Lawrence, M.D.

Years of residence in Bonner County: My wife Debra and I moved to Sandpoint in July 1977.

Qualifications

• Education: NI graduated from Carroll College in 1968 and thereupon served two years in the U.S. Army during the Vietnam conflict. I then entered medical school, graduating in 1974 from the University of Colorado Medical School and completed my Family Practice Residency in Milwaukee, Wisc., in 1977.
• Pertinent employment history that provides you with relevant experience for this office: I practiced medicine in Sandpoint until my retirement in 2017.
• Nonprofit groups, service or professional organizations to which you belong: I have been a trustee for the Bonner General Health Board since 1991, and currently serve as the Secretary. I have also served on the Pend Oreille Hospital District board since 1985 and am currently its Chairman.

Candidate Positions
1. This is a volunteer position – no pay! Here's a three-part question:
  - Why are you running for a seat on the hospital district board?
I have been on the POHD board for 30 plus years. I know the issues well that confront POHD.
  - Have you ever attended a hospital district board meeting? I have attended monthly meetings for 30 plus years.  
  - And, if elected, how many hours per week will you devote to your service on the board? I currently spend 6-8 hours a month in preparation for our board meeting this includes preparing agenda, meeting with lawyers, attending committee meetings.
2. The hospital district specifically supports Bonner General Health and its health services. How many times in 2019 and 2020 did you visit BGH as a patron to utilize its services? Do you consider yourself well familiar with the services BGH provides?
I had a procdure at Bonner General Health in 2019. I am well familiar with the services that BGH provides. I have been a staff member for 40 years. I have had 6 surgeries at BGH and both of my children were born at BGH.
3. Do you consider the Pend Oreille Hospital District to be well managed currently? Is its board of trustees taking it in the right direction?
The three POHD outpatient clinics are independent and are recovering from Covid. They need to increase their financial stability and I personally would like to see satellite clinics developed.

4. Do you identify important issues, that you want to pursue or address as a member of the district board of trustees?
I want the three outpatient clinics to be independent and more financially stable. The board needs to continue to pursue the transition of inpatient to outpatient care as that is the health care trend in the U.S.
 
5. The Pend Oreille Hospital District is a taxing district, the revenues from which are to be distributed to local health care facilities, and which the district earmarks for BGH. Would you seek changes to its funding or its expenditures?
The money for POHD is earmarked only for the hospital. Other agencies have their own source of revenues especially from State funds. I do not see the need to use this money for other health care issues.

6. Rural communities in particular face challenges to provide good health care to their residents. Those include low patient volume; older populations with more chronic conditions; difficulty recruiting qualified professionals; rising costs and others. These difficulties have led to hospital closures in many small towns. Do you have a personal vision for how the health providers in our small town can meet these challenges and ensure good health care here in Bonner County?
Small town hospitals have had problems especially in Southern Idaho. POHD has to understand the costs and care requirements to stay viable. This especially concerns acute care such as ER and sudden events like stroke and heart attack which need stabilization at BGH and further care at larger facilities.
7. Finally: With multiple candidates for the two board positions up for election, why should voters give you their vote? What would you like voters to most consider in deciding how to cast their vote?
I have been a Family Physician in Sandpoint since 1977 and have been on hospital boards for over 30 years. I am involved in Drug Court and I am a board member of Panhandle Special Needs and BGH Foundation.