Francis Ogilvie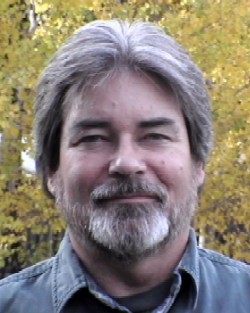 Francis Ogilvie
Candidate for Sandpoint City Council
Age: 55
Years of residence in Sandpoint and Bonner County: 11
Marital status/family: MARRIED TO MARSHA OGILVIE - 20 YEARS
How can the public contact you? [email protected] 263-4429
Education: GRADUATE, MESA COMMUNITY COLLEGE, SAN DIEGO
Recent or pertinent employment history: SANDPOINT DOWNTOWN BUSINESS OWNER LAST 11 YEARS - RECENTLY RETIRED
Public offices held: SANDPOINT CITY COUNCIL (10 YEARS)
Relevant experience you wish to include or mention: DOWNTOWN REVITALIZATION STEERING COMMIITEE, SANDPOINT PUBLIC WORKS CHAIRMAN (6 YEARS), FOUNDING BOARD MEMBER OF DOWNTOWN SANDPOINT BUSINESS ASSOCIATION (3 years), BONNER COUNTY AREA TRANSPORTATION TEAM (2 YEARS), CITIZEN DESIGN ADVISORY COMMITTEE (BYWAY), FIFTH AVENUE ADVISORY COMMITTEE, SOUTH OFF-RAMP ADVISORY COMMITTEE (BYWAY), DOWNTOWN PARKING COMMITTEES (3), VOUNTEER TREE COMMITTEE (2 YEARS), RECREATION/AUDITORIUM DISTRICTS COMMITTEE, SANDPOINT STREET TEAM, SANDPOINT GEM TEAM (2 YEARS)

Response to issues questionnaire
1. The city is currently weighing a plan to create two urban renewal districts, one to encompass downtown and the second to include an area at the north end of the city near the airport. These URDs are intended to provide funding mechanisms to complete downtown revitalization and rebuild Great Northern Road to encourage industries to locate in Sandpoint. Do you favor or oppose the urban renewal plan? If opposed, would you still want to carry out those projects and, if so, how would you fund them?
AS STATED IN YOUR QUESTION, URD'S PROVIDE LOCAL GOVERNMENTS WITH ADDITIONAL MEANS TO FINANCE NECESSARY INFRASTRUCTURE AND PUBLIC IMPROVEMENTS AS WELL AS AN OPPORTUNITY TO STRENGTHEN SANDPOINT'S ECONOMY. IN ORDER FOR SANDPOINT TO FOSTER THE CREATION OF MORE AND HIGHER PAYING JOBS WHILE RESTRAINING TAX GROWTH, EVERY AVAILABLE FUNDING SOURCE, INCLUDING URD'S, NEED TO BE EXPLORED. URD'S CREATE A FUNDING SOURCE; THEY DO NOT AUTHORIZE THE ISSUANCE OF BONDS. MY SUPPORT FOR URBAN RENEWAL DISTRICTS WILL CONTINUE AS LONG AS SIGNIFICANT VALUE FOR PUBLIC BENEFIT IS CLEARLY DEMONSTRATED, THE PROCESS REMAINS OPEN TO THE PUBLIC, AND ITS EFFECT IS TAX NEUTRAL TOWARDS PROPERTY OWNERS. SHOULD THE PROCESS FAIL ANY OF THE ABOVE CRITERIA, I WILL VOTE TO DISCONTINUE IT BEFORE BONDS ARE ISSUED.
DOWNTOWN URA
PRESERVING AND ENHANCING THE UNIQUE QUALITIES OF OUR DOWNTOWN AREA IS A TOP PRIORITY. THE VALUE OF PROTECTING ITS HISTORIC CHARACTER AND SMALL TOWN ATMOSPHERE, AS WELL AS ITS IMPORTANCE AS A CULTURAL AND SOCIAL MEETING PLACE ARE CLEARLY RECOGNIZED BY THE COUNCIL. THE PUBLIC'S PAST INVOLVEMENT IN THE REVITALIZATION PROCESS HAS VALIDATED THE GOAL OF MAINTAINING A STRONG AND VIBRANT DOWNTOWN. CONTINUED REVITALIZATION WILL RESULT IN AN ATTRACTIVE DOWNTOWN THAT WILL DRAW BOTH RESIDENTS AND VISITORS ALIKE, INSTILL AN EVEN GREATER SENSE OF COMMUNITY PRIDE AND STRENGHEN OUR ECONOMY.
THE FIRST DOWNTOWN REVITALIZATION PHASE WAS COMPLETED WITH THE AID OF A HALF MILLION DOLLAR STATE COMMUNITY DEVELOPMENT BLOCK GRANT. ADDITIONAL GRANT OPTIONS ARE NOT CURRENTLY AVAILABLE AND THE LACK OF ADEQUATE FUNDING HAS SLOWED THE EFFORT. THE DOWNTOWN URD WILL ENABLE THE CITY TO CAPTURE THE ADDITIONAL FUNDING NECCESSARY TO MOVE FORWARD WITH THE NEXT PHASES AND FURTHUR STRENGHTEN THE HEART OF OUR CITY.
NORTHERN URA
PUBLIC CONCERNS ABOUT SANDPOINT'S ECONOMY WERE EVIDENT 10 YEARS AGO DURING MY FIRST COUNCIL ELECTION. THE SHIFT FROM AN AGRICULTURAL AND LUMBER-BASED ECONOMY TO A MORE TOURIST-BASED ECONOMY WAS WELL UNDER WAY. SANDPOINT HAD EXPERIENCED A NUMBER OF BOOM-AND-BUST CYCLES, AND THE NEED FOR THE STABILIZING INFLUENCE OF LIGHT INDUSTRY WAS EVIDENT. A NUMBER OF SUCCESSFUL EFFORTS HAVE BEEN MADE THROUGH THE YEARS TO BRING NEW INDUSTRY TO SANDPOINT AND TO RETAIN MAJOR EMPLOYERS, BUT ADDITIONAL EFFORTS ARE NECCESSARY TO INSURE ECONOMIC STABILITY.
THE AREA ZONED LIGHT COMMERCIAL WITHIN THE NORTHERN URD IS WELL SUITED TO LOCATE NEW DEVELOPMENT. THE RECONSTRUCTION OF GREAT NORTHERN ROAD AND WOODLAND DRIVE WITH FUL- SERVICE UTILITIES WILL ENCOURAGE COMMERCIAL/LIGHT INDUSTRIAL DEVELOPMENT TO TAKE PLACE, PROVIDING SANDPOINT WITH A STRONGER ECONOMIC BASE. THE BOND THAT WILL BE ISSUED BY THE URD WILL FUND THOSE CRITICAL ROAD IMPROVEMENTS.
TAX IMPACT
AS NEW DEVELOPMENT TAKES PLACE, THE INCREASED TAX VALUE OF THE IMPROVED PROPERTY WITHIN THE URD WILL PAY OFF THE BOND OVER ITS TERM BY UTILIZING TAX INCREMENT FINANCING WITHIN THE REVENUE ALLOCATION AREA (RAA). TAX INCREMENT FINANCING IS THE CAPTURE AND UTILIZATION OF ANNUAL TAX VALUE INCREASES OVER THE ORIGINAL TAX VALUE WHEN THE DISTRICT WAS ESTABLISHED. THE ULTIMATE RESULT AFTER 10 YEARS WILL BE A STRONGER ECONOMY, HIGHER PAYING JOBS, AND AN INCREASED COMMERCIAL TAX BASE THAT WILL REDUCE THE BURDEN ON RESIDENTIAL TAXPAYERS.
URD'S HAVE BEEN USED SUCCESSFULLY IN MORE THAN 30 IDAHO CITIES. CITY STAFF HAS BEEN RESEARCHING THE PROCESS FOR MORE THAN SIX MONTHS AND ARE FULLY SUPPORTIVE. THERE IS NO CONSPIRACY TO RUSH ANYTHING THROUGH ON THE PUBLIC. THERE IS, HOWEVER, A DESIRE TO LOCK IN TAX VALUES AT THEIR JAN. 2005 RATE, WHICH MUST BE DONE BEFORE THE NEW YEAR BEGINS. IT'S ONLY COMMON SENSE TO CAPTURE THESE VALUES NOW SO THAT THE INCREASED VALUES OF PLANNED AND FUTURE DEVELOPMENT CAN BE UTILIZED FOR THE COMMUNITY'S BENEFIT.

EMINENT DOMAIN
SHOULD A URD ATTEMPT TO EXERCISE THE RIGHT OF EMINENT DOMAIN, THE PROPOSAL WOULD FIRST HAVE TO GO THROUGH THE CITY'S PLANNING AND ZONING COMMISSION WITH A POSITIVE RECOMMENDATION AND THEN BE CONSIDERED FOR APPROVAL BY THE CITY COUNCIL. AN EXTENSIVE PUBLIC PROCESS WOULD FIRST HAVE TO TAKE PLACE AND THE NEED FOR SUCH AN ACTION WOULD HAVE TO HAVE SIGNIFICANT AND CLEARLY DEFINED PUBLIC BENEFIT.
BOND ISSUANCE
VOTER APPROVAL IS REQUIRED FOR CITY BONDS. IN THIS INSTANCE, TAXPAYERS AND THE CITY DO NOT INCUR DEBT. THE BONDS ARE ISSUED BY THE URD AND IT AND FUTURE DEVELOPERS INCUR THE DEBT. REPAYMENT IS MADE OVER THE TERM OF THE BOND THROUGH FUTURE DEVELOPMENT UTILIZING TAX INCREMENT FINANCING WITHIN THE REVENUE ALLOCATION AREA.
FEARS OF UNCHECKED GROWTH, UNFAIR TAX INCREASES AND CORPORATE WELFARE AS A RESULT OF URD ESTABLISHMENT ARE UNDERSTANDABLE BUT UNFOUNDED. THE TYPE OF GROWTH INVOLVED IS NOT RESIDENTIAL BUT COMMERCIAL AND NECESSARY TO SUSTAIN SANPOINT'S ECONOMIC VIABILITY. TAX IMPACT CAN BE NEUTRAL, AND PUBLIC-PRIVATE PARTNERSHIPS ARE AN ESTABLISHED MEANS FOR PUBLIC IMPROVEMENT. ALL URD MEETINGS ARE OPEN TO THE PUBLIC AND SPECIFIC DEVELOPMENT AGREEMENTS BETWEEN URD'S AND DEVELOPERS WILL BE PUBLIC INFORMATION. I WILL DEMAND THAT COUNCIL PARTICIPATION ON THE BOARD BE INITIATED AND THAT DEVELOPER AGREEMENTS BE SCRUTINED BY THE FULL COUNCIL.
2. The city of Sandpoint has about 8,000 residents, yet as the center of services for a county of about 40,000, the city taxpayers bear the costs of services and infrastructure for outlying county residents as well as tourists. Do you believe these costs should be more fully shared, and if so how would you propose to spread the burden among more taxpayers?
SANDPOINT IS THE COUNTY SEAT AND CENTER FOR COUNTY SERVICES. SANDPOINT OFFERS A WELL-DEVELOPED PARK SYSTEM AND EXCELLENT RECREATIONAL OPPORTUNITIES THAT BENEFIT COUNTY RESIDENTS. THE COUNCIL HAS LOOKED AT SEVERAL WAYS TO HAVE COSTS MORE FAIRLY SHARED. RECREATION AND OTHER TYPES OF DISTRICTS HAVE BEEN CONSIDERED BUT ULTIMATELY JUST ADD ANOTHER TAXING DISTRICT THAT COSTS EVERYONE WHETHER THEY ARE USERS OR NOT. USER FEES TARGET ONLY THOSE WHO USE THE SERVICE OR PROGRAM AND DISTRIBUTE THE COST MORE EQUITABLY. CITY USER FEES ARE REGULARLY REVIEWED AND ADJUSTED TO REFLECT THE COST OF PROVIDING CITY SERVICES TO BOTH CITY AND COUNTY RESIDENTS. USERS THAT DON'T PAY CITY TAXES ARE CHARGED HIGHER FEES TO OFFSET THE HIGHER SERVICE COSTS.
SANDPOINT IS ALSO A TOURIST DESTINATION AND HOSTS A NUMBER OF SPECIAL EVENTS EACH YEAR THAT DRAW BOTH LOCAL RESIDENTS AND VISITORS. IN ORDER TO ADDRESS THE HEAVIER DEMAND ON PUBLIC SERVICES AND STREETS, THE CITY ESTABLISHED A RESORT CITY TAX, WHICH HAS GENERATED SIGNIFICANT REVENUE AND HAS BEEN THE CITY'S MOST USEFUL TOOL IN OFFSETTING THE IMPACT OF VISITORS. IT HAS A PROVISON FOR PROPERTY TAX RELIEF AND HAS CONTRIBUTED TO REDUCING THE CITY BUDGET IN ADDITION TO FUNDING A VARIETY OF INFRASTRUTURE AND SERVICE NEEDS AND IS A GOOD EXAMPLE OF A SUCCESSFUL FUNDING MECHANISM THAT FACED PUBLIC OPPOSITION WHEN IT WAS FIRST PROPOSED. I SUPPORT CONTINUED RTC USE AND RENEWAL.
3. Housing prices are dramatically increasing in Sandpoint, while local wages are increasing far more slowly, effectively precluding many residents who work in the local economy from purchasing a home. Do you have ideas to address the increasing inequality of housing and income in our community?
THIS UNFORTUNATE FORMULA PLAYS OUT WHENEVER ANY LOCATION SUDDENLY BECOMES WIDELY RECOGNIZED AS A DESIRABLE PLACE TO LIVE. LOWER-INCOME RESIDENTS BEGIN TO BE PRICED OUT AND FIXED INCOME RESIDENTS FACE RISING PROPERTY TAXES. THE RENEWED COMMITMENT TO ECOMOMIC HEALTH REPRESENTED BY URBAN RENEWAL WILL CREATE MORE AND HIGHER PAYING JOB OPPORTUNITIES FOR SANDPOINT RESIDENTS AND HELP ADDRESS THIS CURRENT INEQUITY.
WE MUST CONTINUE TO PURSUE AFFORDABLE HOUSING OPTIONS, AND IF NECESSARY LOCATE APPROPRIATE AREAS TO ZONE FOR LOW INCOME HOUSING. I WOULD SUPPORT PERMITTING "MOTHER-IN-LAW' ASSESSORY UNITS WHICH WOULD ALLOW INCREASED DENSITY WITH MINIMAL IMPACT. THE COUNCIL RECENTLY APPROVED THE NEW ZONING DESIGNATION A1 THAT ALLOWS FOR SMALLER SINGLE FAMILY LOT SIZES. CONSIDERATION MUST BE GIVEN FOR SMALLER LOT SIZE REQUIREMENTS FOR FUTURE RESIDENTIAL DEVELOPMENT.
I HAVE ALWAYS SUPPORTED HAVING AN INDEPENDENT DEPARTMENT HEAD FOR THE PLANNING DEPARTMENT. THE CITY'S CURRENT STRUCTURE COMBINES BOTH THE PLANNING DIRECTOR AND CITY ATTORNEY AS ONE DEPARTMENT HEAD. BOTH INDIVIDUALS WHO HAVE HELD THIS POSITION HAVE BEEN EXTREMELY CAPABLE BUT HAVE BEEN STRETCHED TO THE LIMIT IN ATTEMPING TO CONSISTENTLY MEET THE DEMANDS OF BOTH POSITIONS. THE CITY MUST INCREASE ITS PLANNING DEPARTMENT BUDGET AND PLANNING CAPABILITIES.
IT'S DIFFICULT TO PREDICT HOW LONG THIS CURRENT GROWTH SPURT WILL LAST. AS WE FADE FROM THE NATIONAL SPOTLIGHT, WE CAN ONLY HOPE THAT GROWTH FOLLOWS SUIT, BUT WE CAN NOT ALLOW THE CITY TO STICK ITS HEAD IN THE SAND AND SIMPLY WISH FOR BYGONE DAYS. WE MUST ASSUME THAT THE CHALLENGES ASSOCIATED WITH GROWTH WILL CONTINUE AND SEEK SOLUTIONS THAT SUCCESSFULLY BLEND SOCIAL, ENVIORNMENTAL AND ECONOMIC INTERESTS THAT WORK FOR THE ENTIRE COMMUNITY. I WILL CONTINUE TO ASSIST WITH GEM TEAM EFFORTS TO OBTAIN INFORMATION ON WAYS OTHER SMALL CITIES ARE DEALING WITH SIMILAR CONCERNS ASSOCIATED WITH RAPID GROWTH AND RISING PROPERTY TAXES.
4. Despite the growth, there remains a lack of significant regional planning between the city and county, and between the cities of Sandpoint, Dover, Ponderay and Kootenai. Do you believe there should be regional planning, and if so, what would you do as a councilperson to implement it? Do you feel Sandpoint itself has an adequate Comprehensive Plan and long-range vision? If you believe the Comp Plan is inadequate, what kinds of changes would you like to see and how would you find fund its development?
REGIONAL PLANNING
REGIONAL PLANNING IS ONGOING IN A NUMBER OF AREAS. IN RECENT YEARS, COOPERATIVE EFFORTS BETWEEN LOCAL PUBLIC ENTITIES HAVE INCREASED SUBSTANTIALLY.
A BONNER AREA TRANSPORTATION TEAM HAS BEEN ESTABLISHED AND INCLUDES REPRESENTATIVES FROM ALL LOCAL ENTITIES. THEIR FUNCTION IS TO DISCUSS AND PRIORITIZE TRANSPORTATION PROJECTS RESULTING IN FUNDING RECOMMENDATIONS. THE BONNER COUNTY TRANSPORTATION PLAN WAS RECENTLY COMPLETED WITH FUNDING CONTRIBUTIONS AND INPUT FROM ALL LOCAL ENTITIES. A QUARTER-MILLION-DOLLAR GRANT WAS RECENTLY AWARDED FOR A TRANSPORTATION PLAN FOR THE SANDPOINT URBAN AREA WHICH WILL BE A JOINT EFFORT INVOLVING SANDPOINT, DOVER, PONDERAY AND KOOTENAI.

THE SANDPOINT MASTER WATER PLAN IS NEARING COMPLETION AND WILL OFFER OPTIONS FOR EXTENDING WATER SERVICE BOUNDARIES TO INCLUDE DOVER, PONDERAY AND KOOTENAI. A REGIONAL WASTEWATER STUDY IS UNDER WAY AND WILL INCLUDE A CITIZEN ADVISORY COMMITTEE FROM THE SURROUNDING AREA. RECOMMENDATIONS WILL BE MADE FOR REGIONAL WASTEWATER DEVELOPMENT PLANS.
DISASTER AND EMERGENCY MAMAGEMENT TRAINING SESSIONS INVOLVING A NUMBER OF LOCAL AGENCIES HAVE TAKEN PLACE IN THE LAST 18 MONTHS. THE CITY AND COUNTY ARE ALSO DEVELOPING A JOINT EMERGENCY MANAGEMENT PLAN.

THERE IS ALWAYS ROOM FOR IMPROVEMENT AND OPTIONS FOR IMPROVING MUTI-JURISDICTIONAL COOPERATION WILL CONTINUE TO BE EXPLORED AND IMPLEMENTED. THE COUNTY IS HOSTING AN ALL-DAY MEETING ON DECEMBER 3 WITH LOCAL CITY COUNCILS IN ORDER TO DISCUSS AND EXPLORE NEW WAYS TO ADDRESS THE IMPACTS OF REGIONAL GROWTH. BRAINSTORMING SESSIONS SUCH AS THESE WILL ALLOW FOR NEW INROADS TO BE MADE IN COOPERATIVE REGIONAL PLANNING AND HELP US TO BEGIN BUILDING A COUNTY-WIDE CONSENSUS FOR MODERATING AND CONTROLLING THE COUNTY-WIDE GROWTH WE ARE CURRENTLY EXPERIENCING.
COMP PLAN
THE COMPREHENSIVE PLAN NEEDS TO BE UPDATED. A COMPLETE REVIEW AND REVISION WAS SCHEDULED TO BEGIN THIS YEAR, BUT THE PLANNING DEPARTMENT DID NOT HAVE THE MANPOWER TO START THE PROCESS. FUNDING COMES FROM GENERAL FUND DOLLARS IN THE PLANNING DEPARTMENT BUDGET. ADDITIONAL FUNDING MUST BE MADE A PRIORITY.
COMP PLAN REVISION IS A LENGTHY ENDEAVOR AND BEGINS WITH A PUBLIC VISIONING PROCESS. THE GEM TEAM HAS WORKED HARD IN THE LAST TWO YEARS TO GET THAT PROCESS ON TRACK. WE COMPILED A LIST OF NEARLY 100 COMMUNITY ORGANIZATIONS AND DOCUMENTED THEIR MISSION STATEMENTS, HELD TWO "CAPTURE THE VISION" PUBLIC MEETINGS, AND COMPILED THE RESULTS OF MORE THAN 800 COMPLETED SURVEY FORMS. THESE RESULTS WERE PRESENTED TO THE CITY COUNCIL.
DESPITE OUR BEST EFFORTS, WE HAVE REALIZED THAT OUR SMALL VOLUNTEER GROUP WITH ITS LIMITED FUNDING TOOK ON TOO LARGE OF A TASK. OUR DIRECTION HAS SHIFTED TO PROVIDING OPPORTUNITIES FOR PUBLIC DISCUSSION OF CURRENT ISSUES AND CONCERNS. WE BELIEVE THAT THIS WILL BE THE MOST PRODUCTIVE USE OF OUR RESOURSES. THE GEM TEAM'S NEXT TOWN MEETING WILL BE IN EARLY NOVEMBER AND WILL FOCUS ON URBAN RENEWAL DISTRICTS.
COMPLETING THE VISIONING PROCESS IS STILL A PRIORITY. I BELEIVE THAT THIS CAN BEST BE ACCOMPLISHED BY HAVING THE CITY CONTRACT FOR A PROFESSIONAL AND COMPREHENSIVE PUBLIC SURVEY. THIS ONLY NEEDS TO BE DONE ONCE EVERY 10 YEARS, AND THOUGH EXPENSIVE, IT WILL PROVIDE THE DATABASE NECESSARY TO DEVELOP A LONG RANGE VISION FOR SANDPOINT. IT WOULD IDENTIFY COLLECTIVE VALUES AND CONCERNS AND BE ESSENTIAL IN DEVELOPING PRIORITIES, GOALS AND POLICIES CONSISTENT WITH WHAT IS LEARNED. THE END RESULT WOULD BE A SUPPORTABLE BLUEPRINT FOR SANDPOINT'S FUTURE DIRECTION.
5. Downtown traffic and parking are two oft-cited city ills. There are efforts currently under way by the City and the DSBA to improve parking. Do you think these efforts are on the right track? What would you do to improve parking downtown?
THE HUDSON PARKING STUDY CONTAINS A NUMBER OF VALUABLE SUGGESTIONS FOR IMPROVING CONDITIONS. A MAJORITY OF THESE WILL BE INCORPORATED INTO DOWNTOWN REVITAIZATION AS IT MOVES FORWARD. THE LACK OF DOWNTOWN PARKING DUE TO EMPLOYEES AND BUSINESS OWNERS TAKING UP ON-STREET PARKING IS ADDRESSED. THE RECOMMENDATIONS ARE TO IMPROVE MONITORING TECHNOLOGY AND INCREASE FINES AS AN INCENTIVE TO PARK OFF-STREET.
THE STUDY DOES NOT MENTION THE ADDITIONAL SPACES THAT WILL BECOME AVAILABLE AFTER THE BYWAY IS CONSTRUCTED. THERE WILL BE 40 PAVED AND LANDSCAPED SPACES ON THE SOUTHEAST END OF BRIDGE STREET. FIRST STREET AND CEDAR WILL REVERT BACK TO THE CITY, AND WITH A TWO-WAY TRAFFIC GRID AND DIAGONAL PARKING ESTABLISHED PARKING CAPACITY COULD BE INCREASED BY AN ESTIMATED 40 PERCENT.
ALSO NOT MENTIONED WAS THE OPTION EXPLORING THE FEASIBILITY OF IMPLEMENTING PUBLIC TRANSPORTATION IN THE IMMEDIATE AREA. THIS WOULD DECREASE PARKING DEMAND IN THE CORE AREA, REDUCE AUTOMOBILE EMISSIONS AND PROVIDE ACCESS TO NON-DRIVERS.
EXCLUDED FROM THE STUDY, AND I BELEIVE A LAST RESORT, WOULD BE CONSTRUCTION OF A PARKING GARAGE ON THE CITY PARKING LOT. A RESIDENTIAL DESIGN ELEMENT COULD MAKE IT FINANCIALLY FEASIBLE THROUGH A PUBLIC-PRIVATE PARTNERSHIP. THIS WOULD ALLEVIATE THE PROBLEM OF PARKING AVAILABILITY FOR RESIDENTIAL DEVELOPMENT IN THE DOWNTOWN CORE. A NUMBER OF DOWNTOWN BUILDINGS COULD ACCOMMODATE SECOND-STORY RESIDENTIAL UNITS IF THEY COULD MEET PARKING REQUIREMENTS. IN ADDITION TO ADDRESSING PARKING PROBLEMS, THIS WOULD CREATE A BUILT-IN CUSTOMER BASE FOR DOWNTOWN BUSINESESS.

6. Despite announcing more than a year ago that the Sand Creek bypass would begin construction in Fall 2004, the state Department of Transportation still has not obtained permits from the Army Corps of Engineers to fill Sand Creek nor acquired the right-of-way it needs from the railroad. ITD also estimates that, once started, construction will take three or more years. First: Do you favor or oppose the Sand Creek route, and why? Second: Given that, even if the Sand Creek route proceeds it will be many years before completion, do you believe the city should seek traffic solutions more immediately, and what would they be?
SAND CREEK WAS THE ROUTE SELECTED BY THE PUBLIC AFTER YEARS OF DISCUSSION AND CONTROVERSY. IT IS LOCATED IN AN EXISTING TRAFFIC CORRIDOR AND THE ASSOCIATED ENVIRONMENTAL IMPACT WILL BE NO GREATER THAN OTHER PROPOSED ROUTES. THE BYPASS DESIGN HAS UNDERGONE AN UNSURPASSED PUBLIC PROCESS. THE CITIZEN DESIGN ADVISORY COMMITTEE WORKED FOR MORE THAN A YEAR WITH IDAHO TRANSPORTATION DEPARTMENT ENGINEERS AND OFFICIALS TO INCLUDE ELEMENTS THAT ADDRESSED CONCERNS RANGING FROM VISUAL AESTHETICS, SOUND LEVELS, LIGHTING, SPEED LIMITS, TO LANDSCAPING. THE PROJECT WILL INCLUDE "GREEN" WALLS PLANTED WITH NATIVE PLANT SPECIES, BIKE AND WALKING PATHS AND A SOUTHBOUND OFF-RAMP TO PROVIDE INCREASED ACCESS TO DOWNTOWN. ONCE CONSTRUCTED, IT WILL PROVE TO BE AN ASSET TO SANDPOINT FOR YEARS TO COME.
THE BYWAY IS ONLY ONE ELEMENT IN A COMPREHENSIVE TRAFFIC PLAN FOR SANDPOINT. THE FIRST PHASE OF THE FIFTH AVENUE CORRIDOR PROJECT IS COMPLETE AND HAS PROVED TO BE AN ATTRACTIVE AND EFFECTIVE IMPROVEMENT. THE SECOND PHASE WILL IMPROVE FIFTH AVENUE THROUGH TO DOVER WHICH WILL EASE TRAFFIC FLOW THROUGH THAT CORRIDOR AND REDUCE RELIANCE ON BOYER. THIS PROJECT IS SLATED TO BE FUNDED WITHIN THE NEXT FEW YEARS.
INTERIM TRAFFIC SOLUTIONS INCLUDING TRUCK ROUTES AND RE-ALIGNMENT OF THE DOWNTOWN TRAFFIC GRID HAVE BEEN EXPLORED FOR YEARS AND REJECTED AS INEFFECTUAL. IF THERE WAS A CLEARLY SUPERIOR ALTERNATIVE, THE CITY'S JOINT DISCUSSIONS WITH ITD WOULD HAVE IDENTIFIED IT BY NOW. THEIR JURISDICTIONAL CONTROL AND BUDGET CONTRAINTS LIMIT THE CITY'S ABILITY TO MAKE TIMELY CHANGES IN THE MOST CRITICAL AREAS, BUT PROGRESS IS BEING MADE.
TRAFFIC CONCERNS HAVE ALSO BEEN ADDRESSED THROUGH THE COMPLETION OF A NUMBER OF SMALLER STREET PROJECTS THAT HAVE IMPROVED VECHICULAR AND PEDESTRIAN CONNECTIVITY. I BELIEVE OUR BEST COURSE IS TO CONTINUE TO PLAN AND COMPLETE THESE SMALLER TRAFFIC PROJECTS RATHER THAN PURSUE THE BAND-AID APPROACH REGARDING AN ALTERNATE TRUCK ROUTE.

7. Part of the downtown revitalization effort has been to convince major institutions to remain in the city core in order to promote commerce downtown. Yet the city itself moved its offices away from downtown several years ago, and now the county is considering moving its offices out of the core. Should the city try to convince the county to remain downtown? Should City Hall move offices back downtown?
THE COUNTY HAD BEEN CONSIDERING MOVING SOME OF ITS OFFICES TO THE FEDERAL BUILDING FOR SEVERAL YEARS. THE PURCHASE ARRANGEMENTS WITH THE FEDERAL GOVERNMENT FELL THROUGH AND HAVE LIMITED THAT OPTION. ALTHOUGH THE CITY HAS CLEARLY INDICATED THAT IT WOULD PREFER COUNTY OFFICES TO REMAIN IN THEIR CURRENT LOCATION, THE LACK OF ADEQUATE PARKING, ADDITIONAL SPACE REQUIREMENTS, AND FINANCIAL CONSIDERATIONS MAY FORCE THE COUNTY TO CONSOLIDATE THEIR OPERATIONS TO A SINGLE LOCATION AT SOME POINT IN THE FUTURE. THE ONLY BRIGHT SPOT IN THAT SCENARIO WOULD BE THE OPENING UP OF A POTENTIAL LOCATION FOR ANOTHER ANCHOR STORE OR PERHAPS AN HISTORICAL MUSEUM IN THE DOWNTOWN CORE.
THE CITY DID CONSIDER RE-LOCATING DOWNTOWN WHEN THE OLD LIBRARY BUILDING BECAME AVAILABLE BUT THE OVER-ALL COST FOR THE MOVE WAS PROHIBITIVE. FUTURE OPTIONS WILL CONTINUE TO BE CONSIDERED.
8. Why are you running for public office? If you are elected, how much time will you be able to devote each week to city council business?

I LOVE LIVING IN THIS TOWN. OUR NATURAL SURROUNDINGS AND SENSE OF COMMUNITY ARE UNSURPASSED IN MY EXPERIENCE. SANDPOINT HAS BEEN MY HOME FOR THE LAST 11 YEARS, AND FOR 10 OF THOSE YEARS I'VE WORKED HARD TO PROTECT AND ENHANCE THE QUALITY OF LIFE THAT WE ENJOY. I WANT TO BE ABLE TO USE THE KNOWLEDGE AND EXPERIENCE THAT I'VE GAINED DURING THAT TIME SO THAT I CAN CONTINUE TO WORK ON ISSUES AND TOWARD GOALS THAT HAVE BEEN A FOCUS FOR ME. I HAVE MUCH TO CONTRIBUTE IN HELPING OUR COMMUNITY ACHIEVE THE SUCCESSFUL BLEND OF SOCIAL, ENVIRONMENTAL AND ECONOMIC INTERESTS NECESSARY TO FACE THE CHALLENGES OF THE FUTURE.
MY WIFE, MARSHA, AND I RETIRED EARLY THIS YEAR AFTER HAVING OWNED AND OPERATED A DOWNTOWN BUSINESS FOR THE LAST 10 YEARS. I WILL BE ABLE TO DEVOTE AS MUCH TIME AS IS NECESSARY TO FULLFILL MY CITY COUNCIL RESPONSIBILITIES.
9. Describe any other issues you believe are most important; why you consider them important; and your position on these issues.
IN EACH ELECTION THERE ARE ALWAYS IMPORTANT ISSUES TO BE DEBATED. CANDIDATES' POSITIONS ON THESE ISSUES GUIDE VOTERS IN MAKING THEIR CHOICES, THOUGH TODAY'S ISSUE MAY NOT BE TOMORROW'S ISSUE. I BELIEVE THAT IT'S IMPORTANT TO LOOK BEYOND ELECTION CLAIMS AND POLITICAL RHETORIC AND ASSESS EACH CANDIDATE'S CHARACTER AND MOTIVATION FOR SEEKING PUBLIC OFFICE. CONVICTION IN A CANDIDATE'S HONESTY, INTEGRITY AND FAIR-MINDEDNESS WILL HELP INSURE THAT ALL FUTURE DECISIONS HE OR SHE MAKES WILL BE IN THE COMMUNITY'S BEST INTEREST.