Karl Dye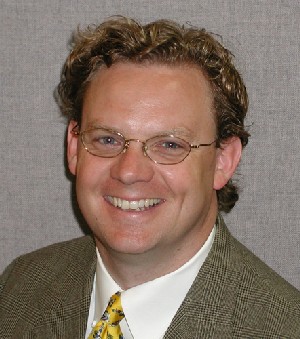 Karl Dye
Republican, write-in
County Commissioner - District 3, incumbent
Age: 39
City of residence: Sandpoint (Sunnyside)
Years of residence in Bonner County and Idaho:†4 years in†Bonner County; 39 years on and off in Idaho
Marital status/family: Married to Tiffany Dye (Dowling); daughter Hattie Jane, 9 months
Contact information:
208-263-1400
217 Cedar Street, # 269
Sandpoint, ID 83860
Education: BS†Communications Public Relations, History minor, University of Idaho, 1990†
Recent or pertinent employment history:†
Former Litehouse Foods Sales and Marketing Manager†
Former Global Marketing Manager for Caterpillar Inc.'s Forest Products Group†
Public offices held: Elected Bonner County Commissioner, Nov. 2004
Relevant professional affiliations: Idaho Association of Counties Intergovernmental and Public Lands Committee Member
Nonprofit groups or service organizations to which candidate belongs:†
Member of Sandpoint Elks Lodge
Vice President of Sunnyside Water Association
Why are you running for public office?

Two years ago I decided to run for County Commissioner to ensure that Bonner County was a place that I wanted to live.Our county is changing so quickly with the growth in population I felt and still feel I need to be a leader in our local government to make sure we plan for and manage growth.

If you are elected, how much time will you spend each week in the office?

As the current district 3 County Commissioner, I spend from 40-60 hours each week executing my duties. Not all that time is in the office, but it includes meetings in and out of the county as well as being available at all times for taxpayers' questions and comments.

Describe the top three to five issues you believe are most important, why you consider them most important, and your position on these issues.
Property Taxes: Our property tax system in Idaho is broken and we are paying the price in Bonner County. I have been working hard to change to a system that will cap value increases and include levies in tax assessments so taxpayers will understand the impact of value changes on their taxes.

†

These two changes would bring fairness back to Bonner County property owners.
Planning and Zoning:

†

Good land-use planning laws are one way that we can regulate the growth we are experiencing.

†

That is why, as the current commissioner, I have approved our new comprehensive land use plan†and am working with staff and consultants to update all of our land use laws by the end of the year. We are also working on improvements in process and customer service in our planning and zoning department.
County Roads: Growth also impacts our local road system and requires more maintenance.

†

We are currently working on a plan to use Reclaiming equipment to be able to rehabilitate our gravel and paved roads.

†

This would entail grinding and re-mixing the roadbed below the level of potholes and washboards and then grading and packing the surface to create a smooth, more durable travel surface.

This will allow significant increases in the qualities of our roads while working within the limits of our tax dollars.
Emergency Medical Services: Our Bonner County Ambulance District has been saving lives for over a year now.

It provides consistent, reliable ambulance service throughout the county and ensures that when you dial 911 the ambulance and crew will be there to provide medical care.

†

We are continuing to refine our service and provide greater coverage while significantly reducing the levy rate for taxpayers.
What differentiates you from other candidates? Why should people vote for you?
While other candidates talk about change, I have been accomplishing change for the last two years and would like to continue to do so for the next four years.†Iíve led the fight for property tax reform at the state level, cancelled inaccurate assessments, worked to improve all of our county roads, approved the new comprehensive plan and managed our EMS service that continues to save lives. My goal is protect and enhance the quality of life for all Bonner County residents.