Judie Conlan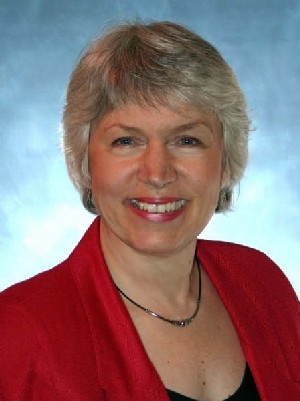 Judie Conlan
Democrat
Assessor, incumbent
Age: 59
City of residence: Sandpoint
Years of residence in Bonner County and Idaho: 59 years
Marital status/family: I am the mother of two grown sons, and I have three grandchildren.
Contact information:
Work: (208) 265-1440
Home: (208) 263-5145
Fax: (208) 265-1451
Website: www.co.bonner.id.us/assessor/index.html
Education:
Business Major with real estate emphasis at University of Idaho 1977-1980
International Association of Assessing Officers Courses I, II, and III 1977-1984
A.I.R.E.A Course VIII, Residential Appraisal 1980
Assessment Certified with Idaho Tax Commission since 1982
Licensed Residential Appraiser since 1993
Hundreds of hours of appraisal education spanning 30-year assessment career
Recent or pertinent employment history:
Residential appraiser at Bonner County Assessor's Office 1981-1998
Residential Revaluation Supervisor Bonner County Assessor's Office 1998-2003
Appointed Bonner County Assessor in April, 2003
Public offices held: I have served as Bonner County Assessor since 2003
Relevant professional affiliations:
Idaho Assessor's Association
International Association of Assessing Officers
Idaho Association of Counties
Nonprofit groups or service organizations to which candidate belongs:
Pend Oreille Arts Council
The Festival at Sandpoint
Why are you running for public office?
I believe I am the most qualified person to lead the Bonner County Assessor's staff in restoring fair assessments to Bonner County properties. I'm not a politician, but I am a good Assessor. I have the heart of a public servant and I want to continue to serve my community to the best of my ability.
If you are elected, how much time will you spend each week in the office?
During the past three years, I have averaged 45 to 50 hours each week and occasionally work weekends. I plan to continue to work as many hours as necessary to keep abreast of any issues that may need my time and attention.
Describe the top three to five issues you believe are most important, why you consider them most important, and your position on these issues.
Good uniformity between parcels is essential so property owners are billed for only their fair share of taxes. My office is responsible for developing values and correcting any errors before finalizing the assessment roll. By doing this, all property owners are treated fairly.
Serving the public well is the No. 1 priority in my office. When I became Assessor, I promised my staff that I would do my best to support them so they could do a good job. Their response has been a team effort to give their best every day.
On-going property tax reform is a very important issue for Bonner County. I supported the 4 tax relief measures that were enacted by the legislature in 2006, and I will continue to encourage further tax reform that will ease the property tax burden.
What differentiates you from other candidates? Why should people vote for you?
I have 30 years of education and experience in the assessment process, primarily in Bonner County. My staff is made up of dedicated, well-trained professionals who serve the public by being efficient and knowledgeable. If I am re-elected, I will continue to encourage the competent, customer-friendly attitude people presently enjoy when dealing with the Assessor's office.