Stephen Snedden
10-11-2007

Stephen Snedden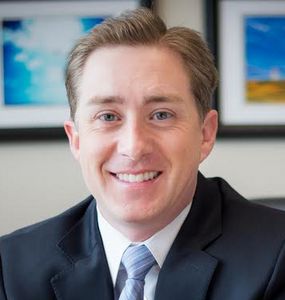 Age: 28
Years of residence: I have been in Sandpoint/Bonner County for over 20 years. Additionally, I am a third-generation resident of Sandpoint/Bonner County.
Marital status/family: Single
How can the public contact you?
Email: [email protected]
Website: SneddenForCityCouncil.com
Qualifications
Education:
• Juris Doctorate Pepperdine University 2005
• Bachelor of Arts, Computer Science, Seattle Pacific University 2002
• Bachelor of Arts, Political Science, Seattle Pacific University, 2002
• Sandpoint High School, 1997
Recent employment history: Attorney with Featherston Law Firm, Chtd.
Public offices held: None
Nonprofit groups, service or professional organizations to which you belong:
• Cedar Hills Church
• Idaho Volunteer Lawyers Program
• Idaho State Bar Association
• American Bar Association
What particular experiences or skills qualify you for office?
My law practice focuses on real estate and business law. A large portion of my day is concerned with land use laws and contracts. These issues are frequently before the Sandpoint City Council. As our City changes ordinances, drafts new land use codes, and adopts maintenance agreements or contracts, a legal mind on the City Council would be a great asset.
Candidate positions
1. Among the myriad issues facing the city at present, what do you consider the single most important issue facing the City of Sandpoint?
Affordable Housing: The development of affordable housing in Sandpoint is a necessity. In my opinion, two groups are especially susceptible to ever-increasing housing costs; persons living on a fixed income and young families. Sandpoint is a fantastic place to live because of the community that has developed here. Evicting these populations discourages diversity and prevents future generations from knowing and enjoying our beautiful city. The lack of affordable housing also discourages workers and employees from living in our City. Over 85% of businesses surveyed by the Bonner County Housing Needs Assessment said they were negatively impacted by high housing prices.
The lack of affordable housing inhibits our City from continuing to develop as a robust and unique culture. I want to prevent Sandpoint from becoming an exclusive resort by making sure that people of all walks of life have the option to live in Sandpoint.
2. Housing prices have increased dramatically in Sandpoint, while local wages are increasing far more slowly – effectively precluding many residents who work in the local economy from purchasing a home. For the past year city staff and a group of local employers have been searching for housing solutions. What are your ideas for creating affordable housing for our residents who work here?
My philosophy is that we need to preserve our neighborhoods while encouraging the development of affordable housing. This sort of dialogue is taking place right now in the commission of our new City Comprehensive Plan. Every resident curious or interested about the future of Sandpoint should attend these fantastic meetings.
Specifically, I believe that it is important that we maintain the character of neighborhoods like those found in south Sandpoint. These are majestic areas, the types of neighborhoods where we imagine kids trick-or-treating. However, in other areas of Sandpoint, I believe that we should amend land use codes to allow denser building and smaller minimum lot sizes. Additionally, I would be interested in discounting sewer and water connections as an incentive for responsible affordable housing developments. Finally, I believe that we should encourage mixed use developments, part commercial and part residential. These developments would allow residents to live, work and shop in the same neighborhood - a true homogeneous community.
3. Two resort city tax proposals will be on the ballot in November. Do you favor or oppose continuing the existing 5% tax on lodging? Do you favor or oppose the new proposed 2% tax on liquor by the drink? And in each case, why?
a. I favor the existing 5% tax on lodging because it does not tax the citizens of Sandpoint.
b. I oppose the proposed liquor tax because it taxes tourists and the residents of Sandpoint indiscriminately. New taxes are not a solution to controlling our budget. We need to control spending instead of implementing new taxes that affect downtown restaurants and businesses. I believe that it is important for us to resist the urge to raise taxes. The liquor tax may bring in important revenue but it is just another tax.
4. What conditions – for example, impact fees or provisions for affordable housing – should the city place on requests by adjacent property owners for annexation into the city?
It is my understanding that future annexation will occur mostly within Sandpoint's Area of City Impact. Within Sandpoint's Area of City Impact, a large number of residents already receive City services though they are outside the boundaries of the City of Sandpoint. I support limited impact fees to offset the costs of additional services to these residents. Additionally, I would consider a park impact fee under these situations to provide more green spaces for Sandpoint.
5. Downtown traffic and parking are two oft-cited city ills. There are efforts currently under way by the City and the DSBA to improve parking. Do you think these efforts are on the right track? What would you do to improve parking downtown?
First, I would like to congratulate the new DSBA board members on their recent election and thank them for their willingness to improve our downtown. Second, I believe that the DSBA is working very hard to improve parking in Sandpoint and this is an important issue for downtown businesses.
I would be interested in a parking study focused on the downtown area. Currently, it is unclear whether there is a lack of parking for business owners who work downtown, or for individuals visiting downtown restaurants and businesses. Additionally, I walk by our City parking lot on many days and it is never filled to capacity, nor are the City Beach parking lots. People continue to be discouraged by parking downtown. Let's discover these needs through a study and then address them by implementing specific solutions.
6. Although the Idaho Transportation Department was recently granted a permit for the Sand Creek bypass, it has conditions to meet and also faces a lawsuit from opponents. As the bypass will have major impacts on the city, voters want to know where candidates stand. First: Do you favor or oppose the Sand Creek route for a bypass, and why? Second: Among the issues involved, an offer by ITD to give the city land alongside the bypass in exchange for maintaining a new park has been a matter of contention; do you favor or oppose that proposal? Third: ITD has made no commitment to turn control of the Highway 95 route along First, Cedar and Fifth back to the city after the bypass is built; do you believe that should be a condition for the city to support the bypass?
a. I favor the bypass because I believe it is the only solution to relieve highway traffic in our City which can be implemented in the next ten years. I cringe at the idea of a concrete corridor near our lake. The idea of thousands of cars near our City Beach is terrible. But I cross First Avenue North nearly everyday and witness the cattle trucks and semi trucks moving through our downtown. We need traffic solutions and no other option has been presented for implementation within the next ten years. Let's move forward on the bypass.
b. I favor the proposed park because I believe that it will offset the dramatic impacts of the bypass. We need more green spaces in Sandpoint.
c. I believe that the Idaho Transportation Department has maintained that it will turn over control of the City streets to Sandpoint. However, there is no legal or binding agreement to this effect. I would push strongly for a binding agreement to reclaim our city streets and our downtown from ITD.
7. On traffic issues: even if construction of the bypass begins soon, ITD says it will take several years to build. Do you believe the city should seek traffic solutions more immediately – and what would they be?
The City should absolutely seek more immediate traffic solutions. The bypass will not alleviate all of our traffic problems. Over 35 intersections in Sandpoint exceed recommended capacity. By adjusting our traffic patterns, paving Great Northern Road and focusing traffic towards arterials and out of neighborhoods, we can improve our traffic patterns and decrease traffic congestion within the City of Sandpoint.
Additionally, I believe that we need to proactively plan for the increased traffic caused by the prospective college on Boyer. If we plan ahead, we can minimize the impacts of this huge benefit for Sandpoint.
8. Why are you running for public office? If you are elected, how much time will you be able to devote each week to your position?
I am running for City Council because I have been personally impacted by many of the problems facing Sandpoint and there is nowhere else that I would rather live. It is difficult to find housing in Sandpoint. Our traffic is terrible. But I am excited about the future of Sandpoint and confident that by addressing our problems, we can encourage our City towards a direction that preserves its unique nature and quality community. Someday, I want a family and it is important to me that my kids enjoy Sandpoint as much as I do.
I believe that it is very important that each person on City Council devotes sufficient time to thoroughly analyze and research the issues in advance of each City Council meeting. I would devote as much time as necessary to be prepared and informed for each City Council meeting.
9. Describe any other issues you believe are important; why you consider them important; and your position on these issues.
I have been greatly impressed by the department heads at the City of Sandpoint. They are a very informed, dedicated and professional group of people. While I may not agree with all of their views on every issue, we are all working towards a common goal - a healthy future for the City of Sandpoint.