Louis E. Marshall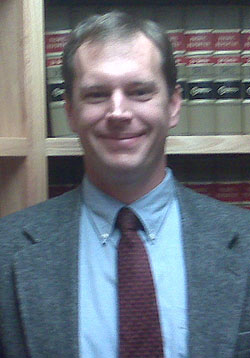 Louis E. Marshall
Republican
Candidate for: Bonner County Prosecutor
Age: 36
City of residence: Dover
Years of residence in Bonner County and Idaho: 7 and 11
Marital status/family: Married with 3 children
Contact information:
P.O. Box 1133
Sandpoint, ID 83864
Education: BA, Hobart College 1994; JD, Idaho 2001
Recent or pertinent employment history:
Presently Chief Deputy Prosecuting Attorney, Deputy Prosecutor since 2002
Sandpoint City Prosecutor 2001-2002
Public offices held:
City Attorney for Ponderay 2006-present
Relevant professional affiliations:
Member Idaho Prosecutorís Association, Idaho Bar Association, Idaho Municipal Attorneys Association
Why are you running for public office?
I love Bonner County and wish to carry on the hard work and excellent performance of this office.
If you are elected, how much time will you spend each week in the office?
I spend well over 50 hours per week presently as the chief deputy and I donít see that changing a great deal.
Describe the top three to five issues you believe are most important, why you consider them most important, and your position on these issues.
Meth use and its fallout on our families. It is difficult to watch the destruction caused by this drug on our local families. Domestic abuse, child abuse and property crimes are all directly linked to the use of meth.
Elder Abuse. Our population is aging and this office is seeing an increase in fraud and the physical abuse of our elderly population. We cannot allow our most vulnerable people in society to be victimized.
Continued Growth and Land Use Planning. This office represents Bonner County in a civil capacity. As such, I feel it is very important to work with the Board of Commissioners and other Elected Officials in an attempt to logically plan for the future.
What differentiates you from other candidates? Why should people vote for you?
No one is running against me. I think that is a fairly good indication that the people in local law enforcement as well as the justice system are comfortable and supportive with me being elected.