Brian Orr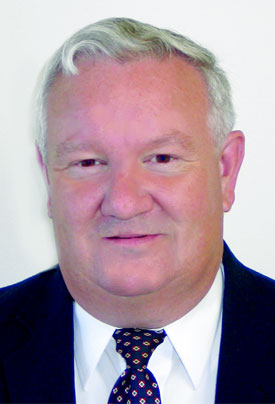 Brian Orr
Democrat
Candidate for: County Commissioner, District 2
Age: 48
City of residence: Oldtown
Years of residence in Bonner County and Idaho: 44
Marital status/family: Single
Contact information:
208-290-5905; [email protected]
Education: AAS in Electronics Technology
Recent or pertinent employment history:
Sales Representative for Phoenix Construction
Public offices held:
Oldtown City Council, Mayor of Oldtown for 9 years, Bonner County Commissioner for 6 years

Nonprofit groups or service organizations to which you belong:
Masonic Lodge, Pend Oreille Amateur Radio Club, Newport/Priest River Rotary Club, Priest River Development Corporation Board Member

Relevant experience you wish to include or mention:
Served 3 years as a planning and zoning member for Bonner County; Chaired the Bonner County Solid Waste Advisory Committee; 6 years as county commissioner; Chaired BCATT (Bonner County Area Transportation Team) for 6 years; 9 years as Mayor of Oldtown; facilitated major infrastructor improvements; 12 years board of directors; Priest River Development Corporation

Why are you running for public office?
I feel that I have the experience and the knowledge to help move Bonner County forward. I enjoy working with people, and can bring a more balanced outlook to the commissioners office.
If you are elected, how much time will you spend each week in the office?
I would conduct my hours as I did in the past. I intend to devote full time to the job. When not in the office, I would be working on issues important to the county. Being a county commissioner is more than a 9-5 position. I always tried to keep one or two days a week open to make appointments outside the office, but the rest of the time in. I have always made myself available, even on weekends and evenings.
Describe the top three to five issues you believe are most important, why you consider them most important, and your position on these issues.
Economic Development. Bonner County is a county in the midst of change. We must do everything we can to attract employers to come to Bonner County. We must work to help provide the needed infrastructure to facilitate new employers, while support existing employers in the area. The current economic situation requires that we look for innovative ways of doing things.
Growth. Bonner County is growing by leaps and bounds. It is imperative that we continue to work on updating and staying current with our land use regulations and Comprehensive plan. The comp plan is nearing completion after a number of years. In my previous terms and commissioner, I worked to ensure funding for the current plan that is nearing adoption. The growth that will come to us needs to be made a major priority for county government. It affects our roads, public facilities such as schools, law enforcement and solid waste to name a few. We must balance growth and development with the need to protect the natural surroundings that make Bonner County a desirable place to live.
Budget and Taxes. The fact that Bonner County is growing by leaps and bounds increases the demand for public services. As one of three overseers of county government, a county commissioner must be a good steward of the public's money. We must search for and implement better ways of doing what needs to be done. I pledge to examine all expenditures and make certain we get our money's worth. We must also work with our state government and find better ways to fund local needs.
What differentiates you from other candidates? Why should people vote for you?
My background and experience. My attitude toward public service. Iím accessible, accountable, and more than ready to serve. I believe in an open-door policy, being available to my constituents at all times. I have done the job before, and feel I can help to guide and direct Bonner County into the future. I have the background to tackle the tough problems we are facing. I have historical perspective and have an eye to the future.