Larry Hanna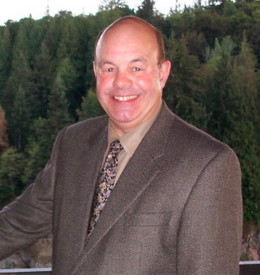 Larry Hanna
Democrat
Candidate for: Bonner County Sheriff
Age: 66
City of residence: Ponderay
Years of residence in Bonner County and Idaho: 6
Marital status/family: Married, wife Karen, and 3 children
Contact information:
208-263-3287
Education: Bachelor of Music Education
Recent or pertinent employment history:
Retired U.S. Navy 20 years active, 5 years reserve, p

ublic school teacher (K-12), P

ark Ranger, U.S. Dept. of Interior, Air Ambulance Pilot, Corporate Pilot, FAA Designated Pilot Examiner, Owner of AAA Asphalt Rescue Service
Public offices held:
None

Nonprofit groups or service organizations to which you belong:
Masonic Lodge, Shriners

Relevant experience you wish to include or mention:
Three-year time span working in Yellowstone and Yosemite National Parks (law enforcement) for the U.S. Department of Interior.

Why are you running for public office?
In order to serve and protect the residents of Bonner County. To better focus the sheriff's' department on issues directly relating to Bonner County.
If you are elected, how much time will you spend each week in the office?
As much time as possible to accomplish this important task for Bonner County residents.
Describe the top three to five issues you believe are most important, why you consider them most important, and your position on these issues.
Leadership needs to start from the top in any organization.

Morale issues are important and the sheriff needs to supervise, and set a personal example for 99-plus employees in this office.
Getting control of the drug situation starting with more use of K-9 dogs.
Making a complete assessment of the sheriff's office, jail, and juvenile center and then assess how well employees are being utilized within the duties within their job description.

Make an immediate request for the National Institute of Corrections to perform a no-cost assessment and recommendation for the juvenile detention center to amend or replace the current facility.

Working within the sheriff's budget to expand the patrol division by scheduling commissioned officers (that are now primarily assigned in the office) to have additional officers patrolling the back roads of Bonner County.

Make "TO PROTECT AND SERVE" a reality as to how sheriff's department regard and project themselves towards all Bonner County residents and visitors.
What differentiates you from other candidates? Why should people vote for you?
My age and personal experiences define my abilities. I have spent most my entire career in multiple professions and have wide ranging experiences. My background has allowed me to interface with a variety of people and management levels and obtain the skills required to perform the sheriff's roles and duties.