Cheryl Piehl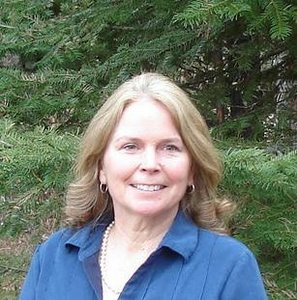 Cheryl Piehl
Republican
Candidate for: Bonner County Treasurer
Age: 51
City of residence: Sandpoint
Years of residence in Bonner County and Idaho: 38
Marital status/family: Married 33 years, 3 grown children, 4 grandchildren
Contact information:
Phone: 265-1433
E-mail: [email protected]

Education:
Sandpoint Senior High Graduate
NIC Small Business and Computer Courses
Idaho Association of County Treasurers Certified Finance Professional, Executive and Official
Recent or pertinent employment history:
8 years Bonner County Treasurer
12 years Deputy Treasurer
5 years prior employment with local accounting firm
Public offices held: Bonner County Treasurer – 8 years.
Relevant professional affiliations:
Idaho Association of County Treasurers and Idaho Association of Counties
Nonprofit groups or service organizations to which you belong:
Member St. Joseph's Catholic Church - 38 years
Relevant experience:
20 years vast knowledge of the duties of Treasurer, Tax Collector and Public Administrator. Complete understanding of assessments, billings, collection and apportionment of tax dollars. I have the knowledge of Idaho Code, Investments, Treasurer's software and Idaho State Tax Commission property tax software to do the job properly and efficiently.
Why are you running for public office?
I know that I have managed the office responsibly and in a fiscally sound manner. I continue to make improvements in procedures, technology, service, reduction of tax deeds and budgeting. I have a true concern for Bonner County and its citizens.
If you are elected, how much time will you spend each week in the office?
I currently spend 35 to 40 hours a week in the office. Our office is open 9 to 5. During the December and June tax collections, I work about 40-plus hours.
Describe the top three to five issues you believe are most important, why you consider them most important, and your position on these issues.
The economy and lack of jobs in our area is the most pressing problem. Not only is this affecting the taxpayer's ability to pay, but affects the taxing districts. I can't solve the problem, the best I can do is offer guidance and options for the struggling taxpayer.
Foreclosures on homes are high and properties aren't selling, causing more of a problem for the people in our county. I believe the banks and mortgage companies need to work more closely with the property owner to try to assist them.
The elderly and people reaching retirement age incomes are drastically reduced due to low interest rates forcing many people to keep working or seek assistance from county, state and federal levels. Something needs to improve at the Federal level to protect retirement accounts and social security.
What differentiates you from other candidates? Why should people vote for you?
I know the job of Treasurer and I have done it well for 8 years. I have 20 years experience working in the office and continue to make improvements. Anyone else stepping into this job would have at least a 2 year or better learning curve before they will be able to even start focusing on changes.