Shawn Keough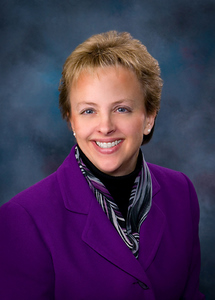 Shawn Keough
Republican
Candidate for: Senator - Legislative District 1
Age: 50
City of residence: Kootenai
Years of residence in Idaho: 31
Marital status/family: Married to Mike – two sons: one graduates from high school this year and the other is a sophomore in college.
Contact information:
Phone: 208-263-1839
E-mail: [email protected]
[email protected]
Websites: ShawnKeough.com
Facebook.com\shawnkeough
Twitter.com\shawnkeough

Education:
High School Graduate, 3 years of college
Recent or pertinent employment history:
I have worked in business management and public relations at various levels over the last 30 years.
Since 2000 I have been the executive director of the Associated Logging Contractors, Inc.
Public offices held:
Idaho State Senate, 1996 to present
Relevant professional affiliations:
Member of Greater Sandpoint Chamber, Priest Lake Chamber, Priest River Chamber, Bonners Ferry Chamber, Bonner County EDC, Bonner County Sportsmen, Idaho Women In Timber, and others
Nonprofit groups or service organizations to which you belong:
Relevant experience you wish to include or mention:
I have served our area in the state legislature since 1996 and those years of experience – in good economic times and bad – have given me a broad range of knowledge and experience to steer our state in the future.
Why are you running for public office?
I am asking for the honor of re-election to the Idaho State Senate as I believe that I have provided knowledgeable, stable, and experienced representation for our area and I am in a position of seniority and leadership that provides our area a front seat at the decision-making table. This background is of value to our area as it would allow me to continue working for solutions in a positive manner on the issues of concern to us here in northern Idaho.
If you are elected, how much time will you spend each week in the office?
The Idaho State Constitution dictates that the State Legislature meet each year in Boise beginning in January. Generally the legislative session lasts until the end of March (though there have been exceptions when the session has stretched into April and May). During the legislative session I am typically in the Capitol Building working 12 to 14 hours each day. Idaho's forefathers set up a "citizens legislature" so that regular citizens would go to the Capitol, conduct the people's business and then return home to live under the same laws as they had made for everyone. They also envisioned that the legislative position would be part time in nature at a limited salary which would require legislators to have some other occupation to sustain them. Most legislators today have jobs and careers to which they return off-session. I work for the private sector during off-session times. However, legislative service requires off-session constituent work – either helping a person cut the red-tape of a state agency or meeting with groups of people on concerns or developing legislation for the coming session or meeting with state agencies to monitor their work. In general, I spend 10 to 20 hours each week on legislative business off-session. There are times when I spend more than 20 hours a week off session and that depends on the issue at hand. A legislator's "off-session" office is typically in their home. My "off-session" office is in a study behind my kitchen.
Describe the top three to five issues you believe are most important, why you consider them most important, and your position on these issues.
I think the single most important issue facing our state today is to re-build our economy and put people back to work. We are in historic times in Idaho. Over 70,000 Idahoans are out of work. This is a record! Many of these people are exhausting unemployment benefits. The demand on our social services climbs daily as a result of people not working. Idaho's Constitution – rightfully in my opinion – requires that the State Legislature have a balanced budget. In this climate balancing the budget is extremely difficult as we work to provide the basic state government services people expect – public schools, care for our poor and vulnerable populations, public safety – while recognizing that people who are not working or are working for incomes much less than at recent levels are not in the position to pay more taxes.

If re-elected, I will continue to work on providing a stable and predictable business climate that encourages businesses to stay and grow in Idaho as well as attracts businesses from other states to Idaho. I support Governor Otter's Project 60 which seeks to grow our economy and stabilize budgets by supporting retention of Idaho's employers and bring new employers to our state.

I will continue to support expansion of broadband service across the state. Broadband connectivity is much like the expansion of the railroads and the construction of our interstate highway system – it makes commerce more accessible in today's technologically driven world providing new opportunities for business growth and jobs in our area.

I will continue to support a quality education system both at the K-12 level and the college level. In spite of the budget cuts we've been forced by the economic realities to put in place, we have improved our schools and the opportunities for our children to succeed. I will continue to support expansion of professional technical study opportunities as well.

I will continue to advocate for our fair share of highway construction and maintenance dollars to ensure our state road systems are maintained to the level people expect and expanded to meet the needs of the traveling public and a growing business sector.

What differentiates you from other candidates? Why should people vote for you?
I have 14 years of experience in this office and have demonstrated the ability to get our issues on the table and resolved. Where resolution has not come, I have demonstrated the ability to keep our concerns at the forefront as we continue to work to solve them. I have demonstrated a respect for our system of government and recognized that changes that people see as needed have to come from within the system in a respectful, proper and lawful manner. I am hopeful that people will see my experience and solid representation and give me their vote for re-election to the Idaho State Senate for Legislative District One. It has been an honor to serve and I am thankful for the support of the voters. Thank you!