Melissa "Mel" Davis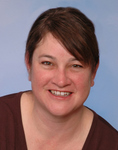 Melissa "Mel" Davis
Democrat
Candidate for: Bonner County Commissioner
Age: 41
City of residence: Sandpoint
Years of residence in Bonner County and Idaho: 15, 32
Marital status/family: Married to Kevin Davis. 2 children: Carver age 7, Rowan age 3
Contact information:
208-265-2472
E-mail: [email protected]
Education:
• 1995 Graduate of University of Idaho, double major
Bachelor of Science in Advertising with Minor in Graphic Design
Bachelor of Science in Visual Communications with Minor in Graphic Design
• 1987 Graduate of Orofino High School, Orofino, Idaho

Recent or pertinent employment history:
• Mel Davis Designs: Professional Freelance Graphic Designer, Web Developer and Photographer, with clients throughout Inland Northwest. 2004 to present.
• Davis Household: CEO, Project Director, Accountant and Facilities Manager. 2001 to present.
• Coldwater Creek: Production Designer, Photo Assistant and Graphic Designer. 1996 to 2004.
• Northern Exposure Mountain Photography, Schweitzer Mountain Resort: Manager. 1995 to 1996.
• Eichardts Pub and Grill: Bartender/Waitstaff. 1995-1996.
• Employed full-time while student at University of Idaho. Member of track team. Member of Alpha Gamma Delta Sorority. Manager of "The Dining Room" Moscow Hotel and Barley Hoppers Brewery: 1987 to 1995.
• Federal Fish Hatchery, Orofino, Idaho. 1986 to 1987.
• Greenthings Nursery: Child labor in family business. 1977 to 1986.
28 years, Bonner County small businessowner
Public offices held:
• None (yet)

Nonprofit groups or service organizations to which you belong:
• Northside PTO
• SSA Soccer Coach

Relevant experience you wish to include or mention:
• Pro bono work for Tri-State Water Council, Climate-Can, Northside Elementary, Selle Valley Bright Beginnings, Happy Hearts County Kindergarten and Preschool, Marsha Lutz Photography, Dann Hall, Hallan Galleries, Pack River Watershed Council.
• Kinderhaven volunteer.
• Trash pick-up volunteer along Highway 200.

Why are you running for public office?
Our children's future and the future of Bonner County drive my desire to actively participate in building a better community. I am a hard worker who believes in civic responsibility and "common sense" government. There's no substitute for energy, enthusiasm and a mother's desire to achieve a better future for her children.

Positions:
The national economic downturn has hit our region hard. Job growth and economic planning are priorities on my list of short-term objectives. With their success a healthy, thriving community can exist for generations to come. We need to invest in keeping our infrastructure current so we can offer a competitive business environment. We must say "yes" to rural broadband, airport and highway improvements.
As County Commissioner I will concentrate on promoting the success of at-home businesses. We need to bring them out of the garage into a learning environment that will grow their business using resources that already exist, such as Bonner County Economic Development Corporation, The Business Incubator and Ponderay Community Development Corporation.
I advocate a hybrid approach for our troubled EMS system that creates a partnership with county fire departments and will assure seamless response to emergencies for the public. I believe it's our best use of resources. It will reduce overhead costs, promote a higher employee retention rate and a more consistent level of care.

If you are elected, how much time will you spend each week in the office?
Serving as County Commissioner is a full-time job requiring full-time attention, hard work and dedication.

Describe the top three to five issues you believe are most important, why you consider them most important, and your position on these issues.
Affordable housing and
Sustainable job creation.
Affordable housing is not just a social issue, it contributes to a thriving community. Economic growth cannot take root in Bonner County without housing for low to moderate income earners. Businesses and industry will not expand here if they can't attract these workers because of the high cost of housing. When more than 30% of household income is spent on housing, there isn't anything left over for local business or home ownership – the most powerful investment of all in our community.
Juvenile Detention Facility.
Let's keep taxpayer dollars in Bonner County. Currently we transport individuals to the Kootenai County detention center due to overcrowding and inadequate security at our local facility. Our county averages 417 juvenile bookings per year. At two trips per juvenile, this equates to a minimum of 834 round trips per year. The estimated cost? $169,353.00 for transport staff, $41,700 for fuel, $74,726 for the facility. We can keep this money here! Moreover, let's keep the jobs and tax revenue in Bonner County. Plus, a local facility will keep families together and kids in their schools.
What differentiates you from other candidates? Why should people vote for you?
What sets me apart is my wholehearted belief that elected leaders have a responsibility, first and foremost, to educate and inform the public of the various issues than affect them.
I advocate newsletters, emails and press releases that will inform the public of current issues and solutions being discussed. We need more public involvement before decisions are made, not after the fact. With my education and experience in Communications and technology savvy, I can create an environment conducive to expressing ideas and reaching consensus.
I believe in action over rhetoric. As your County Commissioner, I will do whatever is necessary to respond to issues impacting our county and region in a timely and knowledgeable manner. My decision-making will be well researched, systematic and fair, inviting input from all, especially those closest to the issues. I run for this office beholden to no agenda or special interest group, only my allegiance to the people of Bonner County.