Marsha Ogilvie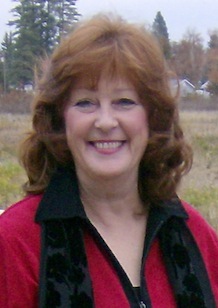 Marsha Ogilvie
Candidate for: Sandpoint Mayor
Age: 62
Years of residence in Sandpoint and Bonner County: 17
Marital status/family: Married for 26 years
Contact information:
E-mail: [email protected]
Website: www.marshaogilvieformayor.com

Education: Pepperdine University, San Bernardino Valley College and Long Beach State

Recent or pertinent employment history: Retired
Public offices held: Sandpoint City Council

Nonprofit groups or service organizations to which you belong: Kinderhaven Advisory Board, Community Assistance League

What particular experiences or skills qualify you for office?
Sandpoint City Council Ė 2 years
Administrative Committee Chair
Arts Commission/City Council Liaison
DSBA Board Member Ė Former
DSBA/City Council Liaison
Board President for Kinderhaven - 12 years
Women Honoring Women Ė Founder
Vice-President Of Operations Ė 8 years
Business Management/Training/Development Ė 15 years

1. Among the myriad issues facing the city at present, what do you consider the single most important issue, and why? Please also describe any other issues you feel are important.
As with the rest of the country, our economy is of major concern. This is a time when community and government need to work together to find innovative opportunities to shorten our road to recovery and ensure vitality and economic growth.

2. The city is on the cusp of major change with the Sand Creek bypass nearing completion and likely to be open for traffic ahead of schedule. Concurrently, city officials have been working with the Idaho Transportation Department to facilitate a realignment of Highways 2/200 from Pine to Cedar along the route of the old railroad line, the so-called ďCurve.Ē Following workshops and public hearings, in September the Council approved a couplet concept for the realignment, and ITD is now undertaking final design. Do you favor or oppose the Curve project and design, and why? What issues do you see arising for the city from the construction and completion of these two major changes to local transportation infrastructure?
The Curve project has gained momentum in the last few years. The public meetings were well-attended, and the final design concept was submitted by a local resident. I agree with the selection but anticipate several further refinements before it receives ITD approval and funding. In this economy, projections for when that might occur are difficult to make.
I can understand differing opinions on the design but not on its value. It will be an important element in our local transportation plan. Once the Curve is completed our downtown streets will revert to city control, opening up a number of possibilities.
I see both of these transportation improvements as opportunities to re-work our downtown traffic grid and parking design. We can open our downtown streets to increased events and relax a number of current restrictions. The city can work toward creating a much more inviting atmosphere. Work has already begun on attractions and improvements to draw locals and visitors into the downtown area.

3. The city's Impact Fee Advisory Committee recently reviewed the city's impact fee structure for recommendations to the city council. Impact fees are levied on new development to help offset costs the development imposes on public infrastructure and services. Do you feel that the city's current fee structure is equitable or would you advocate changes, and why?
Clearly new development needs to pay its way. Periodically the city contracts with consultants to identify specific options for setting those fee structures. Theyíre broken down by department and looked at independently. Thereís a lot of information to consider in determining potential impacts and the associated fee value. At this point I donít have enough information to evaluate the fairness of the current rate schedules.

4. Following two public hearings, on a 4-2 vote the City Council recently approved purchase of the first of two parcels of lakefront property at $400,000 each, in cooperation with the City of Ponderay and a nonprofit group to acquire nearly a mile of waterfront and create the Pend díOreille Bay Trail over a four-year period. Do you favor or oppose the trail acquisition, and why?
I support city cooperation in securing the trail for public use whether the process utilizes property acquisition, obtainment of easements, private donations, or a combination of different means. But my support is not unconditional. Since the characteristics of these properties do not lend themselves easily to future development, I believe the many issues surrounding the trail will have ample opportunities to be resolved.
For me, approval of these current agreements required confidence that due diligence had been done in determining fair market values, clean-up costs, liability issues, and Burlington Northern Railway intentions. I donít believe that it was.
Our current economic climate coupled with the extremely high asking price for this purchase, indicated to me that these funds would have a higher taxpayer value if applied to their original uses. I would have fully supported a realistic asking price which would have represented a sound investment for taxpayers and added shoreline to the existing undeveloped Humbird Mill site.
Since additional funding is to be approved by future councils and is dependent on availability, the successful outcome of these agreements remains in question. I will support the trailís acquisition within the bounds of fiscal responsibility and common sense. Grant opportunities do exist for this type of community project, though they will require a longer timeline.

5. The city in 2009 adopted major changes to its comprehensive plan. The cityís planning staff and commission has since been reworking zoning regulations to carry out the comprehensive plan, including newly proposed changes for residential zoning. Are you satisfied with the new comprehensive plan and zoning regulations? Describe your own posture toward managing growth in Sandpoint.
Yes. The current comprehensive plan is the result of countless hours of meetings and public participation. It represents a vision for our future and is a dynamic and evolving guide for how the public wants the city to look, feel and function. The next step is to put in place the regulatory framework that will cause that to occur. The public hearing process will allow for adjustments or changes as the implementation moves ahead.
A well-controlled and managed approach is the best way we can avoid the spikes in taxes and fees that inevitably come with high growth rates. Itís hard for impact fees to keep pace. A slow and predictable increase reduces the amount that existing taxpayers must subsidize.

6. The mayor and city staff have been participating with Sandpoint Urban Renewal Agency and Downtown Sandpoint Business Association in an economic revitalization effort called Sandpoint Forward. How would you describe the economy of Sandpoint today? What role do you see for the City Council/Mayor to play in creating a healthy local economy?
Weíre feeling the effects of the current economy just like the rest of the country. A drive through our downtown, with its vacant storefronts, is a visual tour of our current reality. The renewed energy behind these collaborative economic efforts is a positive sign for the prospects for recovery.
The economic role for the city is to create an atmosphere conducive to retaining and creating job opportunities. Regular review and adjustment of policies and fee structures enables the city to create a climate for encouraging economic development. That same process provides the mechanism for controlling expansion. Cooperative communication with these business and economic groups is an essential tool in helping to identify that evolving balance.
While we all want to hold on to our small-town character, itís clear that a city must grow or it will begin to lose ground. I donít believe the two directions are mutually exclusive. Our challenge is to find ways to retain our best qualities and continue to move forward.

7. The City Council in September approved an ordinance banning hands-on cell phone use while driving. Do you favor or oppose the ordinance?
A state law was my preference for addressing the public safety issues surrounding cell phone use. The concerns over infringements on personal rights have, as yet, prevented the passage of laws at that level. I believe the rights issue cuts both ways. Along with the privilege to drive comes the personal right to expect all drivers to use safe driving habits.
Cell phone use behind the wheel has become so pervasive that the resulting deaths and injuries have risen to an alarming level. Controlling measures like this are targeted at slowing this increasing danger and making people think twice before taking their eyes off the road.
The positive result is that public awareness is increasing and the discussion is forcing car makers and communication companies to provide affordable hands-free solutions.

8. Segways: The city police tested them this summer for use in downtown parking enforcement. What do you think of Segways for use by city police?
The initial trial indicated that they may allow officers to effectively cover more territory in less time and at a lower cost than current methods. Most people, though, would likely feel more comfortable seeing officers on bike patrol than with a futuristic looking Segway. It would seem out of place given the character of our community.

9. Describe any other issues you believe are important; why you consider them important; and your position on these issues.
Iím very concerned about the overall economy and the potential impact it holds for our future. The city carries reserve funds in order to deal with emergencies and revenue shortfalls. We have drawn down on those funds in the previous two years to maintain essential services and programs. If federal and state revenues continue to decline, we could be forced to make decisions that would lower those levels of service or eliminate programs altogether. The responsible position for the city to take is a cautious approach to spending. We need to be prepared for worst-case scenarios. Sound financial management must be a top priority.
I think the youth of our community seem to be left out of the discussion at times. I want them to know how much they, and their contributions, are valued. Iím hopeful that we can build a bridge together that will strengthen connections and open up possibilities for viewing their community from additional perspectives. Inviting them to help develop and participate in the different aspects of how our community works will serve them well in their roles as future leaders.

10. How many city council meetings or city committee meetings have you attended in the past year? Why are you running for public office?
I havenít missed a committee or council meeting since being elected to the City Council. I understand the time commitments necessary. Fortunately, I can devote as much time as needed.
My two years on the council has afforded me insight into how local government operates. I believe this experience will reduce the mayoral learning curve and be an asset in helping me work productively with city staff.
The knowledge gained through being an elected official has given me the confidence that I can provide the type of leadership required for the office of mayor. I feel my years as a downtown business owner and my background in business operations and management has provided me with a skill set suited for city administration. I would bring to the position a respectful and inclusive management style that has been proven effective in producing results.
Iím excited about this opportunity to help guide us through these next years. I look forward to a continued collaboration with the talented individuals and groups who have, and are, helping Sandpoint move farther down the path toward fulfilling its potential.