Information, news and resources on the COVID-19 coronavirus response in Sandpoint, Idaho, and Bonner County, Idaho. Links are provided to relevant information on local, state and national websites and news sources including local Sandpoint-area newspapers.

Coronavirus news & resources
Local news, announcements and actions concerning the coronavirus.
Local and regional vaccination clinics and providers 4/15/2021
The Panhandle Health District on Tuesday said in a press release that vaccine providers are recommended to pause administration of the Johnson & Johnson COVID 19 vaccine while health officials investigate cases of blood clots in six individuals who have received the J&J vaccine. Click to read the press release.
Meanwhile, vaccinations of the Moderna and Pfizer vaccines continue. For those seeking to get the COVID-19 vaccination, the State of Idaho has a pre-registration system where everyone can sign up to get a vaccination from local or nearby providers. Click for info and to register.

You may also sign up directly with local providers. Bonner County providers have opened their queues to all those age 16 and older.
Panhandle Health District provides vaccine information for the five North Idaho counties, as well as hosts clinics in each county to receive shots:
Also in Bonner County, vaccinations are available at these providers:
Sandpoint Super Drug, phone 208-263-1408 to enter their queue
Kaniksu Health Services, click to the KHS website for queue info
Safeway pharmacies, click to Safeway vaccine booking
Family Health Center, phone 208-263-1435 or click to FHC website
White Cross Pharmacy, phone 208-263-9080 to enter queue
Walmart Pharmacy, call 208-265-4490 or check website
On April 5, Bonner General Health gave its last round of first vaccine doses to those with scheduled appointments. After this group receives its second dose on May 3, BGH will no longer be operating a COVID-19 vaccine clinic, and refers people to the above providers. More info on BGH website
Current state vaccination counts 4/15/2021
The Idaho COVID-19 dashboard on Thursday reported a total 555,330 people in Idaho have received vaccinations, up from 548,760 reported on Wednesday. Of the total vaccinated statewide to date, 166,235 people have received their first dose in the two-dose series, and 389,095 people are fully vaccinated with either the two-dose or single-dose vaccines.
Current local and regional coronavirus case reports 4/15/2021 @ 6:50 p.m.
There were one death and eight new cases of the COVID-19 virus confirmed in Bonner County the past day, among the 31 new cases confirmed overall in the five North Idaho counties with two additional deaths in Kootenai Couinty, the Panhandle Health District reported Thursday. The total COVID cases reported to date in the five counties covered by the health district are 23,199, of which 1,653 are considered active. There have been 293 total fatalities in the five-county region, with 1,171 hospitalizations and 37 currently hospitalized. Case statistics by county in the health district are as follows:
Bonner County: 3,176 total cases, 192 active | 40 deaths
Boundary County: 854 total cases, 87 active | 10 deaths
Kootenai County: 17,454 total cases, 1,253 active | 200 deaths
Shoshone County: 1,061 total cases, 84 active | 34 deaths
Benewah County: 654 total cases, 37 active | 9 deaths
The PHD on March 25 reported the first confirmed case of a more contagious variant of the COVID-19 virus, the so-called California variant. "With the emergence of these variants in North Idaho, it is imperative now more than ever to follow public health recommendations to slow the spread" of the virus, the PHD said. Click for the March 25 press release. However, that same day the PHD Board voted to end the mandate it issued in January that all residents wear face coverings in public areas. Click for story in CdA Press.
The health district provides assessments of each county's risk levels to provide guidance for business and school district operations. On Thursday all five counties of Benewah, Bonner, Boundary, Shoshone and Kootenai counties remained at yellow, or minimal risk. Click for risk level criteria. For Panhandle Health District's latest news releases, click to its News page or Facebook @PanhandleHealth.
Current Idaho statewide case reports 4/15/2021 @ 6:55 p.m.
On Thursday Idaho state reported there were 210 new confirmed and probable virus cases statewide the past day, for a total of 184,557 cases to date. There were nine new deaths the past day, bringing the statewide total to 2,015 deaths to date. The state reported a total 692,574 Idahoans tested to date. Of the total confirmed cases around the state, 103,964 are estimated recovered. There have been 7,937 cases hospitalized to date, with 1,362 admissions to ICU. Of the total confirmed cases to date, 11,282 are classified as asymptomatic.
Canadian border closure extended to at least April 21 3/18/2021
The U.S. government announced March 18 that the land border with Canada will remain closed to non-essential travel until at least April 21. The border has now been closed for more than a year, since March 21, 2020. "We will work with our counterparts to identify an approach to easing restrictions when conditions permit," the Department of Homeland Security said in announcing the extension of the closure. Click for story in USA Today. For its part, Canada has shown little interest in lifting the restrictions and has imposed new COVID-19 testing requirements for some Canadians returning by land crossings. Essential travel, including certain workers and transportation of goods, is still allowed to cross the border. All persons entering Canada via air are required to isolate or quarantine themselves for 14 days. Click for story. The 30-day closure extension is the second one announced since President Joe Biden took office. The former Trump administration on March 18, 2020 first closed the border with Canada to all non-essential travel, and Canada has subsequently applied its own closure with extensions monthly. The closures stop all non-essential travel through the two Idaho border crossing stations at Porthill and Eastport, 60 miles north of Sandpoint.
Personal health resources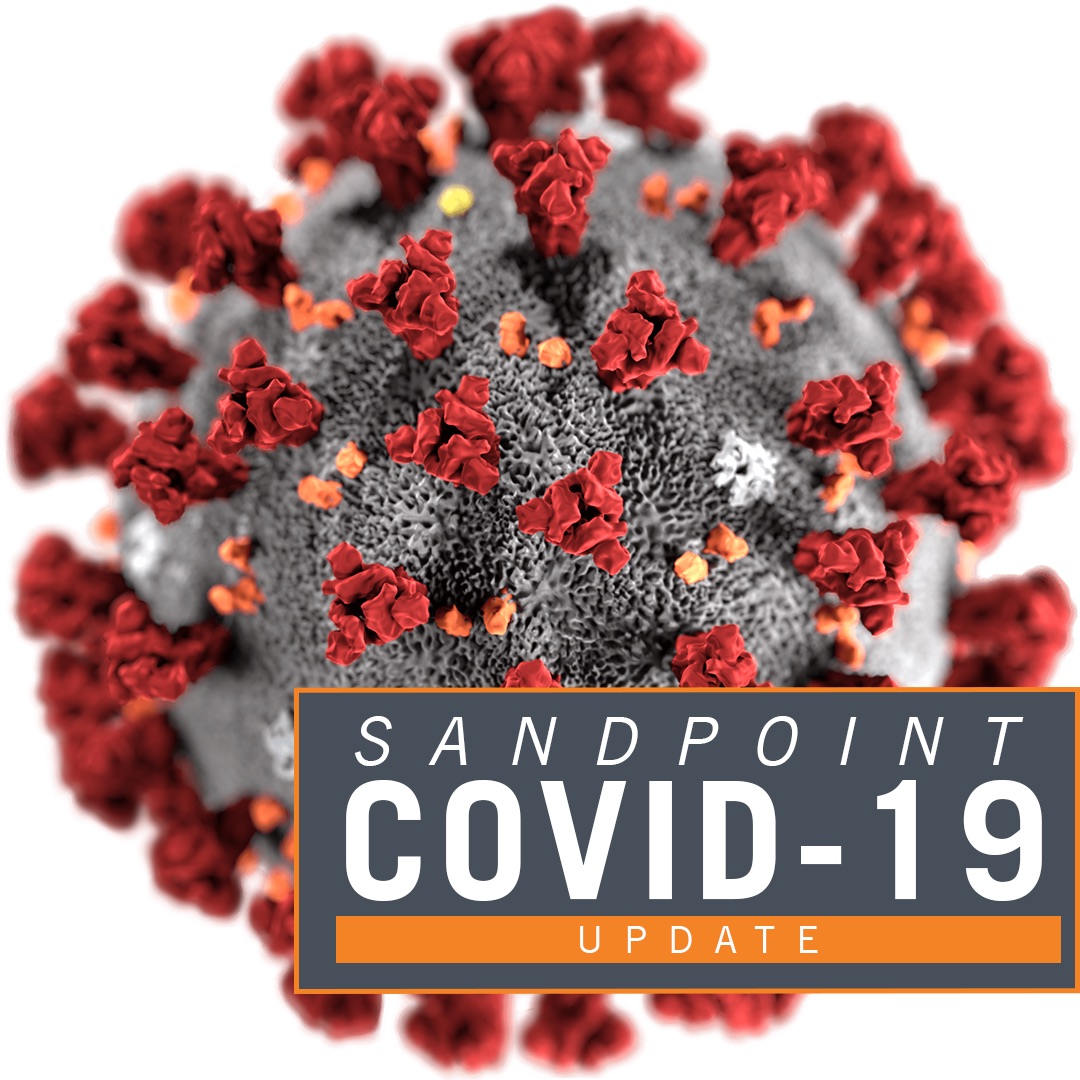 If you believe you may have the coronavirus, the Panhandle Health District has a hotline with operators to discuss symptoms and potentially provide a referral for testing. The PHD COVID-19 Hotline is 877-415-5225.
Links to help manage personal and family health:
Free food resources for local families and residents
Here are food resources for those impacted by the coronavirus outbreak.
Expanded student meals. The Lake Pend Oreille School District provides free breakfast and lunch on weekdays, to those 18 years and under regardless of household income utilizing federal funding from the USDA. Details and applications at the district website, LPOSD.org.
Bonner Community Food Bank continues services but click to Food Bank website to check any changes in operations.
Free weekly meals. Everyone is welcome to take part in these free meals provided each week by churches and businesses:

North Summit Church provide free meals to families in need. Pick up Mon-Fri 4-6 p.m. at 201 N. Division St, or Sagle Community of Christ Church, 950 Sagle Rd. (208) 263-4818
Hoot Owl Cafe, Highway 200 in Ponderay, serves free dinners to go Mondays, 4-7 p.m. Just swing by.
Agape Cafe hosted by the Seventh Day Adventist Church serves free lunch Tuesday 11 a.m.-1:30 p.m. at 221 S. Division (Church of God). (208) 263-3648
United Methodist Church, 711 Main St, offers free to-go dinners Thursdays 4-6 p.m. No need to call ahead.
St. Joseph Catholic Church, 601 S. Lincoln in Sandpoint, has free packaged to-go meals Fridays 4-6 pm. No need to call ahead. Enter at side door.

Other businesses and service groups are offering free food and meals. Go to Sandpoint Community Resource Center for current info and daily schedules.
Help for businesses from SBA, state, Bonner EDC 3/26/2021
The U.S. Government has enacted multiple programs to assist businesses financially impacted by the COVID-19 pandemic, including the Paycheck Protection Program, Shatter Venues Grants and more. The State of Idaho also has assistance programs for Idaho companies, while locally the Bonner County Economic Development Corporation can provide guidance. Click links for more details.
'Support Local' listings of business operations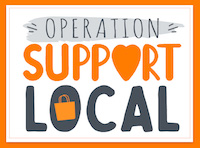 Sandpoint's restaurants, shops, services, and churches have re-opened! With the state progressing through the governor's Idaho Rebounds stages to ensure safe re-opening of economic and social activities, most Sandpoint businesses have opened their doors. Click to the Support Local business directory to find info on hours and operations. Provided by the Sandpoint Chamber and Sandpoint Online. All businesses are invited to add their information with the form on the listings page.
Links to city, county COVID-19 info sites 3/26/2021
Both the City of Sandpoint and Bonner County governments have modified operations during the pandemic; use the links below for current informaiton. The Bonner County Emergency Operations Center is collecting and managing information regarding local COVID-19. Click to email Bonner County EOC or call 208-255-6901. Here are links for COVID-19 information from Bonner County and City of Sandpoint:
Free public Internet hot spot activated downtown 3/27/2020
Ting, in conjunction with the City of Sandpoint and Matchwood Brewing, has activated a free drive-up hot spot for wi-fi Internet in the city parking lot directly east of Matchwood at 503 Oak Street. The free Internet is available 6 a.m.-10 p.m. Click for more information and map.
Innovia Foundation provides grants to community groups 3/18/2021
The Innovia Foundation has has provided multiple rounds of grants from its COVID-10 Community Response and Recovery Funds during the course of the pandemic. Innovia in March 2021 announced its latest round of grants to 14 nonprofit organizations serving Bonner and Boundary counties, totally more than $129,00. In Innovia's entire two-state region, several dozen major funding partners including the Equinox Foundation of Sandpoint, have contributed several million dollars to the fund.
Contribute your computing power to find a cure 4/7/2020
Want to chip in on the computing power to stop the COVID-19 virus? You can help scientists solve world problems - like a cure for COVID - by adding your computer to a global network for research. See more at World Community Grid; locally you may email Roger at [email protected] to learn more.
Idaho state parks remain open, but operations are reduced 3/26/2021
Idaho's 30 state parks are open for day use and camping, but the Idaho Department of Parks and Recreation urges visitors to follow COVID-19 precautions. Read more at Idaho Parks.