Current news from local and regional media, including the Sandpoint Reader, Spokesman-Review and the Sandpoint Online Newsroom

April 17
Moscow, Idaho is #1 town for families
Tops MarketWatch's U.S. survey
Lots of snow, great summer flows
River guides eye the season ahead
Idaho nuclear site braces for layoffs
Up to 190 jobs at risk this summer

April 16
Accepts Mead superintendent job
Sandpoint man charged with murder
McDermott's bond set at $500,000
Student workers displaced by fire
Acknowledge community support

April 15
Sandpoint fire ruled accidental
Grant aids beautification project
Busy road work summer for I-90
ITD construction until September
Will N. Idaho have rough fire season?
Warm spell could make us vulnerable
Stockton, Brinkmeyer ordered to pay
Lost Priest Lake development fight

April 11
Fire probe, demolition shut street
Investigators aim to determine cause
Rep. Dixon brings back bill in parts
Follows Little's initiative bill veto
UI alumnus named new president
Green is 'a Vandal to the core'

April 10
Ice buildup likely caused incident
Navy barge capsized in February
CAL: 40 years of community support
$1.5m to programs in Bonner County
Flooding hits Palouse, Pullman
Number of buildings damaged

April 8
Gov. Little vetoes initiative bill
Also plans to veto 'trailer bill'
Investigators probe barge capsizing
Navy suspects ice accumulation
State of the Lake: Fishery improving
Still threatened by walleye, shrimp
Legislative prank fails to amuse
Plus end-of-session limericks
Arraignment set in Berreth case
Mother's parents live in Sandpoint
Woodward makes last pitch for post
Finalist for Colorado superintendent

April 4
Corps: Flood risk lower than '18
Fire season 'normal significant'
Fines rise for ignoring school bus
Goes from $100 to $200 in Idaho
Evans Brothers' dream is reality
Good coffee, progressive ideals
Invasive species battle continues
Idaho inspected 18% more boats

April 3
Governor has big decisions to make
Little to decide initiative, trailer bills
Citizen-led ballot initiatives soar
And so have efforts to block them
Outside Magazine praises WaCanId
Makes 'Best Supported Ride' list

April 2
Schweitzer, 49° North to expand
Chewelah resort redoing lift, lodge
Inland NW pollen levels explode
Classified "high" first week of April
Rafting season looks 'tremendous'
Above-average basin snowpacks

April 1
County OKs gun rights resolution
Restates 2nd amendment position
Initiative bill divides area lawmakers
Scott, Dixon vote yes; Woodward no
Shook Twins lyrics honor 'good men'
Sandpoint duo discuss newest album

March 28
Medicaid sideboard bill stalls
Backlash gives senators pause
Child marriage persists in Idaho
Lawmaker looks at changing law
The 'Goldilocks' of ski resorts
Liftopia: Schweitzer is 'just right'

March 27
Bird Museum moves to CdA Airport
Opened in Sagle in 2007
House panel OKs contentious bill
Toughens Idaho initiative process
CdA #8 'affordable retirement town'
Cost of living below national average

March 26
State of the Lake meeting on tap
IF&G will share updates April 4
Scientists cite weakening El Nino
Hispanic event drops McGeachin
Lt. gov. was to speak at conference

March 25
New Idaho law a boon for Panida
OKs beer, wine in historic theaters
Weight limits in effect on roads
Restrictions have been posted
First day is coming up May 4

March 21
Missing 26-year-old found dead
Shooting suspect taken into custody
City's growth could hinder revenue
Sandpoint may lose local option tax
Idaho raises starting teacher pay
Gov. Little signs bill into law

March 20
McLeish faces injury to a child
P&Z to consider 7-acre project
15 cabins, pavilion on Lower Pack
Renewed call to 'Add the Words'
Advocates gather at the Capitol

March 19
Woodward a finalist in Colorado
Vying for superintendent position
Now heads to the Idaho Senate
Graduates can earn $40k-plus
Driftwood performs at Heartwood

March 18
SHS sports attendance on decline
Remember packed Friday nights in '90s?
Police seek man who disappeared
Hegseth Wohali, 26, of Sandpoint
Medicaid 'sideboard' bill introduced
Recipients would be required to work

March 13
LPOSD levy passes by 56% margin
In Priest River, voters reject levy
Infant injured in daycare incident
State shuts Ponderay's Little Fit
Schweitzer announces Chairs for Charity
Snow Ghost chairs to benefit nonprofits
Transportation appointments named
Includes Sandpoint's Jim Thompson

March 12
Driver charged in fatal car crash
Priest River man arrested for DUI
Lakes Commission meets March 28
Lt. gov. under fire for posted photo
Made hand gesture with activists

March 11
County declares SilverWing victory
After Idaho Supreme Court ruling
Alcohol suspected in fatal crash
Cocolalla man killed in collision
Grant funds county bridge repairs
At Squaw Valley, Grouse Creek

March 8
Outdoor Idaho explores 'inland sea'
Program details LPO's history, fish
SpaceX co-founder is UI graduate
Mueller grew up in North Idaho
School districts fighting cyberattacks
$50k budgeted for statewide training

March 6
TV program tells North Idaho's story
'Pend Oreille Country' airs Thursday
BNSF, county hold training on LPO
Airboat purchased for first responders
Sandpoint an example for Texan cities
Magazine cites town for walkability
Idaho AG signs robocall letter
Nation urging Congress to act

March 5
Allows young adults to carry
IFG offering big angling rewards
Some walleye specially marked
CdA man wows 'The Voice' judges
Maxwell joins John Legend's team

March 4
April 2 in Kootenai and Dover
Finalists for UI president named
Staben's contract ends June 15
Massive avalanche shuts Idaho 21
Slide is 40' deep, quarter-mile long

February 22
Stockton fails to stop developer
Legend has Priest Lake residence
Otter joins mining company board
Canadian firm expanding to Idaho
School funding bill nearly ready
Legislators, groups finalize details

February 20
Community pitches in after fire
Fundraiser, support help victims
Deadly week for Idaho flu season
Five deaths, mainly in North Idaho
Gruesome details in Berreth case
Nurse's confession explains death

February 19
Panel OKs theater alcohol sales bill
Includes Sandpoint's historic Panida
Search underway for missing dad
Family stranded more than a week
Idaho Republican chairman resigns
Hayden woman fills in as acting chair
As The Lake Churns. About Priest Lake, the land, people and happenings.

Brian's Bike Buzz. He rides bikes, dreams about bikes, and blogs about biking in Sandpoint and afield.

Hike North Idaho. Love to read about, and share, stories of hiking in North Idaho? Then this adventure blog's for you!



Get an eyeful of Sandpoint at this ongoing photo diary of our area. If you're a shutterbug, enter your own shots for fame and prizes. Click to see the digital album.



If you like Sandpoint, you'll love Sandpoint Magazine. This color glossy magazine has been published twice a year since 1990. Read the current issue and check the Sandpoint Magazine archive – more than 500 stories online.


Ben Stein: The American Spectator
Ben Stein is a writer, actor, economist and lawyer who lives in Beverly Hills, Calif., and Sandpoint. He writes "Ben Stein's Diary" for every issue of The American Spectator - and often writes about Sandpoint! Check out his webpage for links to his essays.

Ben Stein: The American Spectator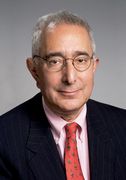 Ben Stein is a writer, actor, economist and lawyer who lives in Beverly Hills, Calif., and Sandpoint. He writes "Ben Stein's Diary" for every issue of The American Spectator - and often writes about Sandpoint. View his webpage for links to his essays at Spectator.org; here's a sample of Sandpoint mentions in his essays:
- Sandpoint When It Shimmers, 7.8.14
- Goodbye to Sandpoint, 9.18.12
- Far Away From the Panic, 8.10.11
One of 24 'coolest towns'
Matador Network names Sandpoint as one of the nation's coolest towns, saying we have "almost too many" scenic byways and mountain ranges for one town. That's how we like it!
Schweitzer big on powder, light on parties
Seattle Times writer reviews Schweitzer Mountain Resort in a story picked up by the Idaho Statesman Nov. 24, 2014: "On a midweek, balmy spring day with no lift lines and still decent snow, I swooped down the empty slopes and paused to revel in the views. It was a taste of skier heaven." See the full story, "Schweitzer ski resort: Big on powder, light on parties."
Setting is 'second to none'
Writer extols the many virtues of our region in Travel Destination: Scenic Sandpoint in The Columbus Dispatch on June 22, 2014. "The forte of the town, whose oldest buildings date only to the early 20th century, lies not in its architecture but in its natural beauty."
Picture-Perfect Mountain Town
Sandpoint was rated as one of "10 Picture-Perfect Mountain Towns" by USA Today on Nov. 28, 2013. "... This little township is a vibrant, happening haven in the wilds of northern Idaho."
Idaho's Hippest Mountain Town
Sandpoint's a ski town that's also "urbane and cultured" says a November 2013 story, "Idaho's Hippest Mountain Town" in Men's Journal. "As tempted as you'll be to linger in town, the majestic Selkirk Mountains ... exert a gravitational pull."

Sandpoint's an American eCity
Seems there are both brains and beauty around here: Sandpoint was named the 2013 Idaho eCity, an award by Google to recognize the strongest online business community in each state.

We've got 'famed tree skiing'
Sandpoint ranks as one of the "Top 10 Emerging Ski Towns" according to National Geographic Adventure ... "for those seeking the famed tree skiing of the Selkirks without the trip to Canada."

Schweitzer one of '10 Best Mountains You've Never Skied'
Ski Magazine touts Schweitzer as one of the '10 Best Mountains You've Never Skied' in its November 2012 issue. Tons of snow, awesome terrain, no crowds and cold beer rate northern Idaho ski resort on enviable list.
Sandpoint a lakeside destination
The Missoulian highlights Sandpoint as a lakeside destination in light of Rand McNally's 'Best of the Road' Most Beautiful Small Town award bestowed on our little mountain-and-lake berg, in a July 24, 2012, feature story.
Sandpoint a 'prettiest winter town'
Travel & Leisure magazine ranks Sandpoint among the nation's dozen "prettiest winter towns" in a March 2, 2012, feature.
Schweitzer an 'underrated' resort
CNN/Travel in a Feb. 24, 2012, feature lists Schweitzer Mountain Resort as one of 7 Underrated Ski Resorts, noting that it's unlikely you'll wait more than five minutes in the lift line.
A 'Best Old House Town'
Our town's many vintage residential homes caught the eye of This Old House, which in February 2012 named Sandpoint a "Best Old House Neighborhood 2012." Read about it at This Old House.
'No. 1 Ski Town in USA'
That's what Rand McNally called Sandpoint when it named the country's "Top Seven Ski Towns" in a January 17, 2012, roundup of the best mountain towns. Sandpoint won the top rating over the likes of Lake Tahoe, Park City, Mammoth and Jackson. Go read the Rand McNally story.
'Most Beautiful Town in USA'
So say USA Today and Rand McNally, which sent traveling teams to towns around the nation to determine the five best small towns in America. Sandpoint grabbed "Most Beautiful Town" honors from among an initial 600+ nominees. Read the Best of the Road page.
Under the radar ski town
Sandpoint's small-town charm and great skiing win it accolades as "most under the radar ski town" in Sunset Magazine's "Top 10 Best Ski Destinations in the West."
We're a railroading attraction
Sandpoint's famous as "The Funnel" for railroads in the northern tier states, as USA Today writes in its Aug. 4, 2010, story "Idaho town draws railfans from around world."
Who says you can't have it all?
Sandpoint's a good destination for second home buyers, says USA Today in its April 16, 2010, story, "Having it all in Sandpoint."
Leading the transition movement
New York Times writes in-depth article on the Sandpoint Transition Initiative in its story "The End is Near! (Yay!)" (registration required) published in April 2009.
We're a 'market to watch'
Mountain Living Magazine says Sandpoint is one of 5 "mountain markets to watch." Click to see its September 2008 market appraisal, What Market Slump? (pdf format)
An 'idyllic adventure haven'
National Geographic Adventure Magazine touts the local character of "quiet Sandpoint," while newcomers rave about the town's strong sense of community. Click to read the August 2008 story Idaho's Last Stand.
A top-15 travel destination
"I was smitten with this lakefront town from the moment I saw it," says USA Today travel writer Laura Bly in naming Sandpoint a top U.S. destination. Read the entire May 25, 2007, story: Summer Vacations: 15 unforgettable trips.
We've got the goods in fall
The New York Times features Sandpoint and Lake Pend Oreille in a guide for "leaf lovers" published Oct. 6, 2006. Click to read the full story: Fall Foliage; Bright Leaves, Big Country.
Click for more National Press


Be an informed voter. The Election Central page provides a voter's handbook for upcoming elections, with links to information about the candidates and issues voters will see on the ballot come election day.


Sand Creek Byway

Despite years of controversy and legal action against the proposed Highway 95 bypass around Sandpoint, the Sand Creek Byway construction commenced in 2008 and was finished and opened to the public July 27, 2012.
Resource links:
• ITD Sand Creek Bypass – Weekly updates
• Aerial Photos – Photographer Jerry Luther captures monthly snapshots of progress on the Sand Creek Bypass; photos are posted on CallJerry.biz/SandCreek