Current news from local and regional media, including the Sandpoint Reader, Spokesman-Review and the Sandpoint Online Newsroom

February 18
F4WM group rewards wolf hunters
Fundraiser packs the fairgrounds
Fiscal 2020 would see 6% boost
Ice cream shop sources locally
Panhandle Cone expands to Moscow

February 14
Conservation groups sue over caribou
Say F&W failed to come up with plan
Idaho budget includes pay raise
Panel OKs $550 minimum hike
ISP seeks motorcycle patrol funding
Includes troopers in Coeur d'Alene

February 12
Five businesses destroyed in fire
Investigation into blaze begins
Prior named Litehouse president
Has worked at company since '02
Medicaid expansion to be tracked
Lawmakers study benefits, spending

February 7
Robocaller still harassing publisher
Sends letters to Reader advertisers
BGH in discussions to change funding
Follows Rose's whistleblower complaint
Measles 'will take off like a wildfire'
Unique dangers of Wash. outbreak

February 6
Court: Idaho Medicaid expansion legal
Rejects Freedom Foundation argument
IF&G adapts to hunting culture shift
Appeals to foodies, environmentalists
Business growing for Liquor Division
Wants to relocate or remodel stores

February 5
Daylight savings time bill revised
N. Idaho to stay with Washington
Two injured in Highway 53 crash
Lumber hits Sandpoint man's car
ACLU backs lethal drug disclosure
Idaho attempting to withhold source

February 4
Data: 3,800 kids not fully immunized
Idaho on watch for measles outbreak
Football participation in Idaho declining
Attributed to concerns, more options
Nurse in Berreth case to plead guilty
Idaho woman to appear in court

January 31
Teen battling cancer returns to sport
Ovation greets Bonners Ferry student
Provost cuts UI budget $5 million
Says it's vital to grow enrollment
Corrections ordered to release info
Redacted from lethal injection pages

January 30
Court takes up Medicaid initiative
Hears arguments against expansion
Biggest pot bust in ISP history
Semi hauling 7,000 lbs. of plants
No jail time for daughters in scheme
Mother Lori Isenberg had pled guilty

January 29
Yes, Gem State continues to grow
Data confirms California exodus
Average price is now $2.39
Founder shares her inspiration

January 25
Trustee alleges misuse of tax dollars
Dan Rose challenges POHD, BGH
Lawmakers take up wolf control board
Legislation would continue funding
MickDuff's brews first Benefit Beer
Proceeds aid Idaho brewers guild

January 24
Ybarra: Idaho faces teacher shortage
Requests budget increases in salaries
The continued effort to 'Add the Words'
State senator optimistic about Idaho bill
What makes Sandpoint a liberal haven?
Cedar Post examines town's politics

January 23
Scott proposes end to legal abortion
Idaho lawmakers unveil draft of bill
How to help young victim's family
Aunt provides ways to donate
Idaho graduation rate hits high
Tops 80% with class of 2018

January 22
Car hit turning onto Sunnyside
February food stamps issued early
Idaho recipients urged to budget
Idaho dairy industry faces cheese glut
Cite drop in demand, exports

January 21
Schweitzer a 'top 5 ski getaway'
Article cites slope variety, views
Making 10-year improvements
Idaho teen vaping on the decline
Still rising among teens nationally

January 17
'Add the Words' protestors at Capitol
Seek anti-discrimination protections
Entrepreneur lists home for $14.3m
See photos of Smith's lakefront estate
F&G director retires after 40 years
Virgil Moore leaves wildlife legacy

January 16
Quest expects Kodiak output surge
Company launched Series II in 2018
Idaho Airbnb hosts earned $37m in '18
Bonner County in top 10 with $1.8m
Idaho faces court reporter shortage
JFAC hears request for salary boost

January 15
House fire appears to be accidental
Investigation into cause continues
Prosecutor: Death 'justifiable homicide'
Woman killed man near Spirit Lake
Fulcher divorced prior to election
Congressman kept quiet on matter

January 14
Memorial site set up in Farmin Park
Honors toddler killed in house fire
Coast Guard seeks bridge comments
Regarding navigation of BNSF plans
County to hold meetings on EMS
Board considers shift to nonprofit

January 10
Berreth family's pastor speaks out
Says church is helping parents cope
CBD industry propelled by hemp
Sandpoint's Global CBD growing
Big Carbon Fix examines climate
Event features highly cited scientist
Corrections appeals inmate's surgery
Court ordered gender reassignment

January 9
Idaho employees may see pay raises
Little seeks 3% merit-based increase
Swine flu cases in Idaho, U.S. on rise
Health officials: Most caused by H1N1
First bill introduced in Legislature
Addresses SW Idaho water battle

January 8
Gov. Little: Education 'top priority'
Budget raises starting teacher pay
Ex-blood bank leader files complaint
Says she was fired for opposing deal
Idaho Forest Group exemption OK'd
Spending $20m at Lewiston plant

January 7
Woman killed in Sagle accident
Pulled in front of semi on Highway 95
Sandpoint man dies in Dover crash
Darling hit tree on Syringa Heights
STCU building new Ponderay branch
At Highway 95 and Kootenai Cutoff

January 3
City developing master plan for parks
Consultant to be selected this year
Idaho inauguration celebrations set
Ceremony, ball held at Statehouse
Nurse from Idaho investigated in case
Sources cite link to Berreth's phone

January 2
North Idahoans report racist letters
Address linked to Northwest Front
Biology teacher's trial set to begin
Accused of feeding puppy to turtle
Lawsuit could affect abortion access
Legal challenge to Idaho law filed

December 31
2018 snapshot: Year's big stories
Robocalls, smelter, bridge, more
'Leopards of Kootenai' rebound
Numbers rise from 50 to 50,000
Idaho state pay still lags market
But total compensation stabilizes

December 28
Crews busy with water main breaks
City has two incidents in December
Sagle man is renowned violin maker
Soltis' craftsmanship lauded worldwide
F&G violations mostly misdemeanors
Multiple hunters received fines this fall

December 20
County to change ballot procedures
Follows snafu on uncounted votes
Columnist grateful for Keough
Death spotlights mental health woes
Officials: Idaho needs more facilities

December 19
Former autism therapist, 50, jailed
Naples resident charged with fraud
U.S., Idaho sign restoration pact
Aims to protect national forests
The grand chariot in the sky
As The Lake Churns. About Priest Lake, the land, people and happenings.

Brian's Bike Buzz. He rides bikes, dreams about bikes, and blogs about biking in Sandpoint and afield.

Hike North Idaho. Love to read about, and share, stories of hiking in North Idaho? Then this adventure blog's for you!



Get an eyeful of Sandpoint at this ongoing photo diary of our area. If you're a shutterbug, enter your own shots for fame and prizes. Click to see the digital album.



If you like Sandpoint, you'll love Sandpoint Magazine. This color glossy magazine has been published twice a year since 1990. Read the current issue and check the Sandpoint Magazine archive – more than 500 stories online.


Ben Stein: The American Spectator
Ben Stein is a writer, actor, economist and lawyer who lives in Beverly Hills, Calif., and Sandpoint. He writes "Ben Stein's Diary" for every issue of The American Spectator - and often writes about Sandpoint! Check out his webpage for links to his essays.

Ben Stein: The American Spectator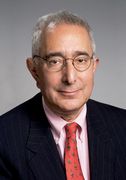 Ben Stein is a writer, actor, economist and lawyer who lives in Beverly Hills, Calif., and Sandpoint. He writes "Ben Stein's Diary" for every issue of The American Spectator - and often writes about Sandpoint. View his webpage for links to his essays at Spectator.org; here's a sample of Sandpoint mentions in his essays:
- Sandpoint When It Shimmers, 7.8.14
- Goodbye to Sandpoint, 9.18.12
- Far Away From the Panic, 8.10.11
One of 24 'coolest towns'
Matador Network names Sandpoint as one of the nation's coolest towns, saying we have "almost too many" scenic byways and mountain ranges for one town. That's how we like it!
Schweitzer big on powder, light on parties
Seattle Times writer reviews Schweitzer Mountain Resort in a story picked up by the Idaho Statesman Nov. 24, 2014: "On a midweek, balmy spring day with no lift lines and still decent snow, I swooped down the empty slopes and paused to revel in the views. It was a taste of skier heaven." See the full story, "Schweitzer ski resort: Big on powder, light on parties."
Setting is 'second to none'
Writer extols the many virtues of our region in Travel Destination: Scenic Sandpoint in The Columbus Dispatch on June 22, 2014. "The forte of the town, whose oldest buildings date only to the early 20th century, lies not in its architecture but in its natural beauty."
Picture-Perfect Mountain Town
Sandpoint was rated as one of "10 Picture-Perfect Mountain Towns" by USA Today on Nov. 28, 2013. "... This little township is a vibrant, happening haven in the wilds of northern Idaho."
Idaho's Hippest Mountain Town
Sandpoint's a ski town that's also "urbane and cultured" says a November 2013 story, "Idaho's Hippest Mountain Town" in Men's Journal. "As tempted as you'll be to linger in town, the majestic Selkirk Mountains ... exert a gravitational pull."

Sandpoint's an American eCity
Seems there are both brains and beauty around here: Sandpoint was named the 2013 Idaho eCity, an award by Google to recognize the strongest online business community in each state.

We've got 'famed tree skiing'
Sandpoint ranks as one of the "Top 10 Emerging Ski Towns" according to National Geographic Adventure ... "for those seeking the famed tree skiing of the Selkirks without the trip to Canada."

Schweitzer one of '10 Best Mountains You've Never Skied'
Ski Magazine touts Schweitzer as one of the '10 Best Mountains You've Never Skied' in its November 2012 issue. Tons of snow, awesome terrain, no crowds and cold beer rate northern Idaho ski resort on enviable list.
Sandpoint a lakeside destination
The Missoulian highlights Sandpoint as a lakeside destination in light of Rand McNally's 'Best of the Road' Most Beautiful Small Town award bestowed on our little mountain-and-lake berg, in a July 24, 2012, feature story.
Sandpoint a 'prettiest winter town'
Travel & Leisure magazine ranks Sandpoint among the nation's dozen "prettiest winter towns" in a March 2, 2012, feature.
Schweitzer an 'underrated' resort
CNN/Travel in a Feb. 24, 2012, feature lists Schweitzer Mountain Resort as one of 7 Underrated Ski Resorts, noting that it's unlikely you'll wait more than five minutes in the lift line.
A 'Best Old House Town'
Our town's many vintage residential homes caught the eye of This Old House, which in February 2012 named Sandpoint a "Best Old House Neighborhood 2012." Read about it at This Old House.
'No. 1 Ski Town in USA'
That's what Rand McNally called Sandpoint when it named the country's "Top Seven Ski Towns" in a January 17, 2012, roundup of the best mountain towns. Sandpoint won the top rating over the likes of Lake Tahoe, Park City, Mammoth and Jackson. Go read the Rand McNally story.
'Most Beautiful Town in USA'
So say USA Today and Rand McNally, which sent traveling teams to towns around the nation to determine the five best small towns in America. Sandpoint grabbed "Most Beautiful Town" honors from among an initial 600+ nominees. Read the Best of the Road page.
Under the radar ski town
Sandpoint's small-town charm and great skiing win it accolades as "most under the radar ski town" in Sunset Magazine's "Top 10 Best Ski Destinations in the West."
We're a railroading attraction
Sandpoint's famous as "The Funnel" for railroads in the northern tier states, as USA Today writes in its Aug. 4, 2010, story "Idaho town draws railfans from around world."
Who says you can't have it all?
Sandpoint's a good destination for second home buyers, says USA Today in its April 16, 2010, story, "Having it all in Sandpoint."
Leading the transition movement
New York Times writes in-depth article on the Sandpoint Transition Initiative in its story "The End is Near! (Yay!)" (registration required) published in April 2009.
We're a 'market to watch'
Mountain Living Magazine says Sandpoint is one of 5 "mountain markets to watch." Click to see its September 2008 market appraisal, What Market Slump? (pdf format)
An 'idyllic adventure haven'
National Geographic Adventure Magazine touts the local character of "quiet Sandpoint," while newcomers rave about the town's strong sense of community. Click to read the August 2008 story Idaho's Last Stand.
A top-15 travel destination
"I was smitten with this lakefront town from the moment I saw it," says USA Today travel writer Laura Bly in naming Sandpoint a top U.S. destination. Read the entire May 25, 2007, story: Summer Vacations: 15 unforgettable trips.
We've got the goods in fall
The New York Times features Sandpoint and Lake Pend Oreille in a guide for "leaf lovers" published Oct. 6, 2006. Click to read the full story: Fall Foliage; Bright Leaves, Big Country.
Click for more National Press


Be an informed voter. The Election Central page provides a voter's handbook for upcoming elections, with links to information about the candidates and issues voters will see on the ballot come election day.


Sand Creek Byway

Despite years of controversy and legal action against the proposed Highway 95 bypass around Sandpoint, the Sand Creek Byway construction commenced in 2008 and was finished and opened to the public July 27, 2012.
Resource links:
• ITD Sand Creek Bypass – Weekly updates
• Aerial Photos – Photographer Jerry Luther captures monthly snapshots of progress on the Sand Creek Bypass; photos are posted on CallJerry.biz/SandCreek