Current news from local and regional media, including the Sandpoint Reader, Spokesman-Review and the Sandpoint Online Newsroom
Conviction upheld in robbery case
Eiland broke into Northshore home
Suspect 'dangerously mentally ill'
Blanchard man accused in shootout
City takes over BID for interim
Flower baskets, watering still on
Fire destroys park outbuilding
Chief rules blaze as 'suspicious'
Questions arise over city sales tax
Ponderay has received complaints
Judge: Idaho Club utilities to stay on
Order is sustained amid legal dispute
Six vying for three LPOSD seats
School trustee election is May 16
LPOSD candidates take to airways
Series of interviews on KRFY
Motive unclear in Laclede stabbing
Harp charged with attempted murder
Investigation into death continues
Utt's family offers differing views
Caldwell attorney to fill vacancy
Idaho highway funding gearing up
Includes Bonner County's Granite Hill
Artificial turf, grass or both?
City mulls Memorial Field options
Residents in lurch amid water fight
Affects homeowners at Idaho Club
Weather claws away at forest roads
IPNF compiling list of road damage
Utt released after alibi emerges
Man was held in woman's death
Mailings investigated by police
Staff turnover to save $180,000
Two implicated in attack on man
Incident took place in Priest River
Compete in San Francisco festival
Mudslide uncovers old dynamite
Believed to be vintage 1974
Murder suspect caught in Spokane
Nathan Utt, 41, taken into custody
Citizens question notification delay
Sheriff: No greater risk to residents
North Idaho projects on highway list
Granite Hill stretch would be widened
County seeks flood damage data
Assessment forms due April 11
Kootenai man faces lewd charges
Alleged victim was teen at the time
Students thrive with school gardens
Elks Lodge provides annual grants
Keough talks transportation issues
Hopeful that Otter OKs surplus funds
Zags started talking title on LPO trip
SI: Team alters perception of program
Hanna Flats public meeting on tap
Addresses resource needs in area
Class focuses on students' happiness
Happy On Purpose funded by PAFE
SHS students win journalism awards
Wikoff, Sfeir nab state honors
Legislator's per diem payments eyed
Trujillo's husband lives near statehouse
Festival announces two concerts
Jake Owen, George Thorogood
Solar Roadways panels re-installed
Brusaws happy with improvements
LPOW weighs in on pipeline impact
Doesn't foresee decline in oil trains
Schedule set for street reversion
Fifth Avenue striping starting up
Home upended when road failed
Sandpoint woman celebrates 100
Drinkard born and raised here
U of I president pays visit to SHS
Discusses higher ed with students
$320m Idaho transportation bill OK'd
Authorizes use of GARVEE bonds
Fuelwood permits available April 1
$20 for minimum of four cords
Snowpack has region's rivers raging
Idaho guides expect 'fabulous' season
SPOT bus plans transit service
Route includes Bonners Ferry
Post office work may affect mail
New floors going in this week
Fugitive led secret life in Elmira
Corbett remains in federal custody
Schweitzer trains avalanche dogs
KREM reports on Annie, Abby
Idaho debates grocery tax repeal
Otter opposes House-passed bill
Stipend aims to lure firefighters
New program pays $15 per call
Auld named teacher of the month
KHQ anchor makes announcement
Gala luncheon to be held May 13
Ex-LPOHS teacher to stand trial
Thiel to be arraigned on April 3
Sealed court hearing held in case
Dover 18-year-old accused of rape
Search is named valedictorian
CMV law a win for local family
Bill aims to educate moms-to-be
Otter OKs disaster declaration
Flooding plagues North Idaho
Access to Clagstone opens Aug. 1
Easement allows logging, recreation
Sandpoint family escapes mudslide
Parents recall terrifying moments
Weather eases slide concerns
Racist fliers distributed in area
More than 30 have been collected
Record turnout for levy election
 LPOSD thrilled by level of trust
Library taking bids for expansion
 Groundbreaking coming this spring
 Citizens assisted at shooting scene
Idaho internet speed slowest in U.S.
 Averages 10.6 megabytes per second

March 15
Train derails in Boundary County
4 railcars with grain slide down hill
Percussionaire resolves lawsuit
Against firm's former director
Driving future roads will be a trip
Solar Roadways among innovations

March 14
Students lend hand at food bank
LPOHS class making a difference
Trial starts in Beckford murder case
Vay man implicated in wife's death
Idaho tops nation in job growth
Unemployment steady at 3.6%

March 13
Superintendent makes case for yes vote
'Strong communities create strong schools'
SHS students march in support of levy
Levy goes before voters on March 14
Suspect in boating crash to enter plea
Woman injured on Pend Oreille River

March 9
U of I president visits Sandpoint
Discusses extension with mayor
Wheeler touches base in Ponderay
BCSO sheriff visits with officials
Boat inspection bill heads to Otter
Funds Idaho-Montana stations
No toothy grins on driver's license
Idaho DMV cites new software

March 8
Priest River eyes housing proposal
Planned development raises questions
Property swap gets second chance
Ponderay council approves proposal
Hunting, fishing fees may rise
Bills head to Idaho Senate

March 7
Invasive species fee increase OK'd
Affects tags for out-of-state boaters
Absentee levy voting is underway
In advance of March 14 election
Weight limits in effect on roads
No early morning hauling allowed

March 3
Ponderay search set in murder case
Gillett's body found in Yaak area
Buck accused in child rape case
No clear answer on BID's future
Only 31% responded to survey
Why citizens fight for public lands
Men's Journal reports on Idaho issue

March 2
Mancuso sentenced to life in prison
Eluded authorities in Bonner County
Ex-teacher's hearing is postponed
Thiel accused of sexual misconduct
Man unhurt in train/vehicle crash
Semi struck after failing to stop
PAFE hosts public education week
Chili dinner, demo day events set

March 1
Couple seeks damages after tubing
Family injured at Hermit's Hollow
Competency hearing set for Foster
Man accused of shooting deputies
Ahlquist launches run for governor
Plans 97-city Idaho campaign tour



As The Lake Churns. About Priest Lake, the land, people and happenings.

Brian's Bike Buzz. He rides bikes, dreams about bikes, and blogs about biking in Sandpoint and afield.

Eye on Boise. Betsy Z. Russell covers Idaho news from The Spokesman-Review's bureau in Boise.

From a Simple Mind. Local great-grandma tosses loose thoughts.

Hike North Idaho. Love to read about, and share, stories of hiking in North Idaho? Then this adventure blog's for you!

Huckleberries. Spokesman-Review's David Oliveria puts his finger on pulse of current regional news and happenings.

I Love. I Live. I Ride. Sandpoint's Danielle lives on a 5th generation family ranch, but still has time to blog!

Keokee Blog. Sandpoint media firm offers marketing tips and trends, plus a window into the company's work.

Lake Pend Oreille School District. What's happening in our local schools? Follow LPOSD Superintendent Shawn Woodward's weekly blog.

Lublyou. Sandpoint native Ben and Russian wife Katie post snapshots of their life in New York City.

Mountain Architect. John Hendricks blogs on projects, trends and more.

Sandpoint Wellness Council. Alternative practitioners blog on natural health care.

Slight Detour. Sandpoint native and former SHS English teacher Marianne Love writes daily about life around here.

Sparkling Vintage Life. Jennifer Lamont Leo on preserving the past, and "grace notes" for 21st century life.
Writing North Idaho. A web retreat for writers in the North Idaho Panhandle.


Get an eyeful of Sandpoint at this ongoing photo diary of our area. If you're a shutterbug, enter your own shots for fame and prizes. Click to see the digital album.



If you like Sandpoint, you'll love Sandpoint Magazine. This color glossy magazine has been published twice a year since 1990. Read the current issue and check the Sandpoint Magazine archive – more than 500 stories online.


Ben Stein: The American Spectator
Ben Stein is a writer, actor, economist and lawyer who lives in Beverly Hills, Calif., and Sandpoint. He writes "Ben Stein's Diary" for every issue of The American Spectator - and often writes about Sandpoint! Check out his webpage for links to his essays.

Ben Stein: The American Spectator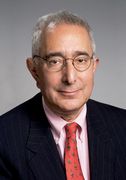 Ben Stein is a writer, actor, economist and lawyer who lives in Beverly Hills, Calif., and Sandpoint. He writes "Ben Stein's Diary" for every issue of The American Spectator - and often writes about Sandpoint. View his webpage for links to his essays at Spectator.org; here's a sample of Sandpoint mentions in his essays:
- Sandpoint When It Shimmers, 7.8.14
- Goodbye to Sandpoint, 9.18.12
- Far Away From the Panic, 8.10.11
One of 24 'coolest towns'
Matador Network names Sandpoint as one of the nation's coolest towns, saying we have "almost too many" scenic byways and mountain ranges for one town. That's how we like it!
Schweitzer big on powder, light on parties
Seattle Times writer reviews Schweitzer Mountain Resort in a story picked up by the Idaho Statesman Nov. 24, 2014: "On a midweek, balmy spring day with no lift lines and still decent snow, I swooped down the empty slopes and paused to revel in the views. It was a taste of skier heaven." See the full story, "Schweitzer ski resort: Big on powder, light on parties."
Setting is 'second to none'
Writer extols the many virtues of our region in Travel Destination: Scenic Sandpoint in The Columbus Dispatch on June 22, 2014. "The forte of the town, whose oldest buildings date only to the early 20th century, lies not in its architecture but in its natural beauty."
Picture-Perfect Mountain Town
Sandpoint was rated as one of "10 Picture-Perfect Mountain Towns" by USA Today on Nov. 28, 2013. "... This little township is a vibrant, happening haven in the wilds of northern Idaho."
Idaho's Hippest Mountain Town
Sandpoint's a ski town that's also "urbane and cultured" says a November 2013 story, "Idaho's Hippest Mountain Town" in Men's Journal. "As tempted as you'll be to linger in town, the majestic Selkirk Mountains ... exert a gravitational pull."

Sandpoint's an American eCity
Seems there are both brains and beauty around here: Sandpoint was named the 2013 Idaho eCity, an award by Google to recognize the strongest online business community in each state.

We've got 'famed tree skiing'
Sandpoint ranks as one of the "Top 10 Emerging Ski Towns" according to National Geographic Adventure ... "for those seeking the famed tree skiing of the Selkirks without the trip to Canada."

Schweitzer one of '10 Best Mountains You've Never Skied'
Ski Magazine touts Schweitzer as one of the '10 Best Mountains You've Never Skied' in its November 2012 issue. Tons of snow, awesome terrain, no crowds and cold beer rate northern Idaho ski resort on enviable list.
Sandpoint a lakeside destination
The Missoulian highlights Sandpoint as a lakeside destination in light of Rand McNally's 'Best of the Road' Most Beautiful Small Town award bestowed on our little mountain-and-lake berg, in a July 24, 2012, feature story.
Sandpoint a 'prettiest winter town'
Travel & Leisure magazine ranks Sandpoint among the nation's dozen "prettiest winter towns" in a March 2, 2012, feature.
Schweitzer an 'underrated' resort
CNN/Travel in a Feb. 24, 2012, feature lists Schweitzer Mountain Resort as one of 7 Underrated Ski Resorts, noting that it's unlikely you'll wait more than five minutes in the lift line.
A 'Best Old House Town'
Our town's many vintage residential homes caught the eye of This Old House, which in February 2012 named Sandpoint a "Best Old House Neighborhood 2012." Read about it at This Old House.
'No. 1 Ski Town in USA'
That's what Rand McNally called Sandpoint when it named the country's "Top Seven Ski Towns" in a January 17, 2012, roundup of the best mountain towns. Sandpoint won the top rating over the likes of Lake Tahoe, Park City, Mammoth and Jackson. Go read the Rand McNally story.
'Most Beautiful Town in USA'
So say USA Today and Rand McNally, which sent traveling teams to towns around the nation to determine the five best small towns in America. Sandpoint grabbed "Most Beautiful Town" honors from among an initial 600+ nominees. Read the Best of the Road page.
Under the radar ski town
Sandpoint's small-town charm and great skiing win it accolades as "most under the radar ski town" in Sunset Magazine's "Top 10 Best Ski Destinations in the West."
We're a railroading attraction
Sandpoint's famous as "The Funnel" for railroads in the northern tier states, as USA Today writes in its Aug. 4, 2010, story "Idaho town draws railfans from around world."
Who says you can't have it all?
Sandpoint's a good destination for second home buyers, says USA Today in its April 16, 2010, story, "Having it all in Sandpoint."
Leading the transition movement
New York Times writes in-depth article on the Sandpoint Transition Initiative in its story "The End is Near! (Yay!)" (registration required) published in April 2009.
We're a 'market to watch'
Mountain Living Magazine says Sandpoint is one of 5 "mountain markets to watch." Click to see its September 2008 market appraisal, What Market Slump? (pdf format)
An 'idyllic adventure haven'
National Geographic Adventure Magazine touts the local character of "quiet Sandpoint," while newcomers rave about the town's strong sense of community. Click to read the August 2008 story Idaho's Last Stand.
A top-15 travel destination
"I was smitten with this lakefront town from the moment I saw it," says USA Today travel writer Laura Bly in naming Sandpoint a top U.S. destination. Read the entire May 25, 2007, story: Summer Vacations: 15 unforgettable trips.
We've got the goods in fall
The New York Times features Sandpoint and Lake Pend Oreille in a guide for "leaf lovers" published Oct. 6, 2006. Click to read the full story: Fall Foliage; Bright Leaves, Big Country.
Click for more National Press
Be an informed voter. The Election Central page provides a voter's handbook for upcoming elections, with links to information about the candidates and issues voters will see on the ballot come election day.


Sand Creek Byway

Despite years of controversy and legal action against the proposed Highway 95 bypass around Sandpoint, the Sand Creek Byway construction commenced in 2008 and was finished and opened to the public July 27, 2012.
Resource links:
• ITD Sand Creek Bypass – Weekly updates
• Aerial Photos – Photographer Jerry Luther captures monthly snapshots of progress on the Sand Creek Bypass; photos are posted on CallJerry.biz/SandCreek