Current news from local and regional media, including the Sandpoint Reader, Spokesman-Review and the Sandpoint Online Newsroom

February 20
Board meeting draws crowd
Status conference Feb. 25
Ponderay subdivision hearing set
82-lot development near Elks

February 19
Festival seeks executive director
Interim director not seeking post
Debate stirs over weapons bill
Nampa airs concerns over impact
Idaho eliminating outdated laws
Includes hogs-at-large bill

February 18
Suit against LPOSD moves forward
Trial date has been set for late April
Oregonians petition to join Idaho
Some frustrated by liberal policies
Statesman publisher files bankruptcy
Boise newspaper owned by McClatchy

February 17
Plans set to rebuild downtown block
New owner plans mixed-use building
Litehouse expansion loan approved
Company investing in Virginia plant
Solar Roadways takes it slow, steady
As challenges play out in the industry

February 13
Primary races draw challengers
Horton, Suppiger seeking seats
Man arrested on child porn charges
Kluesner, 49, faces hearing Feb. 19
Installs 100th active winglet

February 12
Appeals Court won't reconsider case
Idaho must pay for inmate's surgery
Cities, counties speak out against bill
Would freeze property taxes one year
Idaho man quarantined on cruise ship
Coronavirus cases on-board on rise

February 11
Memorial turf approved for bid
Timeline has Festival worried
Idaho hard liquor sales increase
As consumption of beer declines
Bringing sustainability to slopes
Bamboo ski poles locally made

February 10
Group eyes sales tax cut to 4%
TOADS plan targets exemptions
Idaho Medicaid budget sets record
Tops $3 billion mark for first time
Jordan to challenge Risch for Senate
40-year-old is member of CdA Tribe

February 6
Rognstad letter to mayors draws ire
Armed protesters gather at City Hall
Suspect arrested in Priest River
Teen accused in Spokane shooting
Fates of Scott, Shea intertwined
Scott reaps glory, consequences

February 5
Man dies in crash on Highway 95
Merrifield, of Naples, hit semi
Board declines to elaborate
Intrastate air travel issue eyed
Lawmaker seeks to create panel

February 4
Schweitzer honors devoted skier
West hasn't missed day in 7 years
Idaho average teacher pay hits $51k
Law aids 17 percent rise since 2015
Idaho House OKs road fund bill
Diverts another 1% from sales tax

February 3
Trees toppled, some roads closed
Coronavirus has yet to hit area
Proper techniques impede spread
ITD: Idaho roads 'more dangerous'
Due to rapid growth, unmet needs

January 31
FCC proposes $13m fine for robocaller
Rhodes violated Truth in Caller ID Act
House OKs bill to restrict bond levies
Rep. Scott targets 'aggressive' districts
County OKs marine camera funds
$17,780 from boat registration fees

January 30
County to repair deteriorating roads
Klatt: Roads 'extraordinarily rough'
January snow sets Schweitzer record
Resort saw more than 115" in month
Idaho daylight saving bills advance
Legislator: Other states will follow

January 29
Festival status conference postponed
Regarding lawsuit over firearms ban
Sales tax highway bill clears panel
Doubles revenue going to system
Sandpoint Medicare workshop set
For ages 65, approaching eligibility

January 28
Dover seeking ITD grant for trail
Would connect Dover Bay Blvd.
Native Voices nears completion
Preserves American Indian history
Survey shows Idahoans optimistic
But concerned about rapid growth

January 27
Idaho H&W seeks $3.7 billion budget
Increase due to Medicaid expansion
Inland Empire 5A, 4A leagues combine
Affects most sports in the 20-21 season
Weight limits put on some county roads
Warm, rainy weather prompts action

January 24
LPOSD levy challenge hearing reset
Judge postpones decision until March
Schweitzer dogs aided in search
Alerted crews to avalanche victims
Bayview boathouse a 'rad' rental
USA Today ranks 20 top places

January 23
Train derailment rescuers honored
BNSF employees trapped in river
Daylight Saving bill clears panel
Similar legislation last year failed
Yep, Idaho, cannabis is coming
Viral story could impact stance

January 22
LPOSD levy dispute headed to court
Resident filed suit contesting election
PacWest: Smelter plans put on hold
Cites regulatory, community challenges
Keough states case to join Ed Board
Committee to vote in the next week

January 21
Gun rights rally draws big crowd
250 show up at North Idaho event
WSJ reports on Idaho town's growth woes
Housing, traffic issues follow transplants
Legislator to introduce trans bill
Bans males from women's sports

January 20
Five CdA businesses affected by fire
Located downtown at 4th and Lakeside
Big changes ahead for region's roads
ITD: 'There will be a lot more cars'
High schoolers rank sledding spots
Pine Street Hill earns top honors

January 16
City unveils parks of the future
Master plan includes City Beach
Woman pleads not guilty in killing
Carpenter faces trial starting June 9
Quest deliveries soften in 2019
3 fewer Kodiaks than prior year

January 15
Gun ban lawsuit cost questioned
County lawyer responds to comments
Submerged train may be out by February
Hazardous material no longer an issue
Ybarra not sold on sales tax plan
Superintendent: Sustainability is key

January 14
Senator pitches 1% sales tax increase
Rice wants to cut property tax burden
Wolves reintroduced 25 years ago
Management still being debated
Spokane seeks solutions for renters
Ordinances eyed amid soaring prices

January 9
Dist. 1 lawmakers set priorities
2020 Legislature now in session
Tamarack emerges from bankruptcy
Court approves plan to pay debts
Avalanche victims from Spokane
Search continues for another skier

January 8
Two skiers killed at Silver Mountain
Avalanche happened on inbound runs
Strong storm moving into region
Expect difficult travel conditions
Daher sees expansion potential
Wants to first 'understand' Sandpoint

January 7
4,000 Idaho troops to be deployed
Comes as global military tensions rise
Ed funding tops governor's budget
Little braces for economic slowdown
Snow showers forecast all week

January 6
2020 Legislature to tackle big topics
Includes taxes and ballot initiatives
Idaho Legislature begins session
Following derailment into river

January 2
Train derails in Kootenai River
Crew rescued; engine leaking fuel
Schweitzer opens new chairlift
Cedar Park Express now running
Idaho was top moving destination
Inbound migration hits 67 percent

December 31
Week's topic is jobs, economy
County's oldest brick building
Medicaid signups lower than expected
Idaho coverage begins on January 1

December 30
Boise's growth is #1 story
Idaho agencies plan for budget cuts
Little calls them a 'spending reset'
Despite nationwide tips

December 23
Located in Pine Street Woods
Idaho's first flu deaths of season
Two elderly North Idaho women
Spokane's Mountain Gear closing
Retailer cites online competition
Dirt & Denim. Holly and Mr. Denim write on gardening, DIY, and life in general.

Hike North Idaho. Love to read about, and share, stories of hiking in North Idaho? Then this adventure blog's for you!

Slight Detour. Sandpoint native and former SHS English teacher Marianne Love writes daily about life around here.

Sparkling Vintage Life. Jennifer Lamont Leo on preserving the past, and "grace notes" for 21st century life.
Brian's Bike Buzz. He rides bikes, dreams about bikes, and blogs about biking in Sandpoint and afield.

I Love. I Live. I Ride. Sandpoint's Danielle lives on a 5th generation family ranch, but still has time to blog!

Keokee Blog. Company highlights, SEO, social media and marketing tips, Wordpress tutorials and resources.

Mountain Architect. John Hendricks blogs on projects, trends and more.

As The Lake Churns. About Priest Lake, the land, people and happenings.

Writing North Idaho. A web retreat for writers in the North Idaho Panhandle.


Get an eyeful of Sandpoint at this ongoing photo diary of our area. If you're a shutterbug, enter your own shots for fame and prizes. Click to see the digital album.



If you like Sandpoint, you'll love Sandpoint Magazine. This color glossy magazine has been published twice a year since 1990. Read the current issue and check the Sandpoint Magazine archive – more than 500 stories online.


Ben Stein: The American Spectator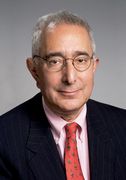 Ben Stein is a writer, actor, economist and lawyer who lives in Beverly Hills, Calif., and Sandpoint. He writes "Ben Stein's Diary" for every issue of The American Spectator - and often writes about Sandpoint. View his webpage for links to his essays at Spectator.org.
Assignment America:Sandpoint, ID
New York Times writes about Sandpoint in their Assignment America series. "Sandpoint, Idaho, hugging the edge of Lake Pend Oreille, is bucking a major demographic trend: In an era when many rural places are bleeding out, this one is holding its own."
Year-round destination ski resort
USA Today lists seven awesome ski resorts that offer year-round fun, and Schweitzer is one of them! Explore mountain bike trails, running trails, huckleberry picking, disc golf and horseback riding in the summer and of course skiing and snowboarding in the winter!
The 10 best lake towns in North America
USA Today names Sandpoint as one of the 10 best lake towns in North America, saying "You'll need an afternoon nap in a lakeside hammock after joining in a beach volleyball game or heading out on the water for paddling, sailing, Jet Skiing or wakeboarding." We all know that to be true!
One of 24 'coolest towns'
Matador Network names Sandpoint as one of the nation's coolest towns, saying we have "almost too many" scenic byways and mountain ranges for one town. That's how we like it!
Schweitzer big on powder, light on parties
Seattle Times writer reviews Schweitzer Mountain Resort: "On a midweek, balmy spring day with no lift lines and still decent snow, I swooped down the empty slopes and paused to revel in the views. It was a taste of skier heaven." See the full story, "Schweitzer ski resort: Big on powder, light on parties."
Setting is 'second to none'
Writer extols the many virtues of our region in Travel Destination: Scenic Sandpoint in The Columbus Dispatch on June 22, 2014. "The forte of the town, whose oldest buildings date only to the early 20th century, lies not in its architecture but in its natural beauty."
Picture-Perfect Mountain Town
Sandpoint was rated as one of "10 Picture-Perfect Mountain Towns" by USA Today on Nov. 28, 2013. "... This little township is a vibrant, happening haven in the wilds of northern Idaho."
Idaho's Hippest Mountain Town
Sandpoint's a ski town that's also "urbane and cultured" says a November 2013 story, "Idaho's Hippest Mountain Town" in Men's Journal. "As tempted as you'll be to linger in town, the majestic Selkirk Mountains ... exert a gravitational pull."

Sandpoint's an American eCity
Seems there are both brains and beauty around here: Sandpoint was named the 2013 Idaho eCity, an award by Google to recognize the strongest online business community in each state.

We've got 'famed tree skiing'
Sandpoint ranks as one of the "Top 10 Emerging Ski Towns" according to National Geographic Adventure ... "for those seeking the famed tree skiing of the Selkirks without the trip to Canada."

Schweitzer one of '10 Best Mountains You've Never Skied'
Ski Magazine touts Schweitzer as one of the '10 Best Mountains You've Never Skied' in its November 2012 issue. Tons of snow, awesome terrain, no crowds and cold beer rate northern Idaho ski resort on enviable list.
Sandpoint a lakeside destination
The Missoulian highlights Sandpoint as a lakeside destination in light of Rand McNally's 'Best of the Road' Most Beautiful Small Town award bestowed on our little mountain-and-lake berg, in a July 24, 2012, feature story.
Sandpoint a 'prettiest winter town'
Travel & Leisure magazine ranks Sandpoint among the nation's dozen "prettiest winter towns" in a March 2, 2012, feature.
Schweitzer an 'underrated' resort
CNN/Travel in a Feb. 24, 2012, feature lists Schweitzer Mountain Resort as one of 7 Underrated Ski Resorts, noting that it's unlikely you'll wait more than five minutes in the lift line.
A 'Best Old House Town'
Our town's many vintage residential homes caught the eye of This Old House, which in February 2012 named Sandpoint a "Best Old House Neighborhood 2012." Read about it at This Old House.
'No. 1 Ski Town in USA'
That's what Rand McNally called Sandpoint when it named the country's "Top Seven Ski Towns" in a January 17, 2012, roundup of the best mountain towns. Sandpoint won the top rating over the likes of Lake Tahoe, Park City, Mammoth and Jackson.
'Most Beautiful Town in USA'
So say USA Today and Rand McNally, which sent traveling teams to towns around the nation to determine the five best small towns in America. Sandpoint grabbed "Most Beautiful Town" honors from among an initial 600+ nominees. Read the CdA Press article.
We're a railroading attraction
Sandpoint's famous as "The Funnel" for railroads in the northern tier states, as USA Today writes in its Aug. 4, 2010, story "Idaho town draws railfans from around world."
Who says you can't have it all?
Sandpoint's a good destination for second home buyers, says USA Today in its April 16, 2010, story, "Having it all in Sandpoint."
Leading the transition movement
New York Times writes in-depth article on the Sandpoint Transition Initiative in its story "The End is Near! (Yay!)" (registration required) published in April 2009.
We're a 'market to watch'
Mountain Living Magazine says Sandpoint is one of 5 "mountain markets to watch." Click to see its September 2008 market appraisal, What Market Slump? (pdf format)
An 'idyllic adventure haven'
National Geographic Adventure Magazine touts the local character of "quiet Sandpoint," while newcomers rave about the town's strong sense of community. Click to read the August 2008 story Idaho's Last Stand.
A top-15 travel destination
"I was smitten with this lakefront town from the moment I saw it," says USA Today travel writer Laura Bly in naming Sandpoint a top U.S. destination. Read the entire May 25, 2007, story: Summer Vacations: 15 unforgettable trips.
We've got the goods in fall
The New York Times features Sandpoint and Lake Pend Oreille in a guide for "leaf lovers" published Oct. 6, 2006. Click to read the full story: Fall Foliage; Bright Leaves, Big Country.
Click for more National Press
Be an informed voter. The Election Central page provides a voter's handbook for upcoming elections, with links to information about the candidates and issues voters will see on the ballot come election day.


Sand Creek Byway

Despite years of controversy and legal action against the proposed Highway 95 bypass around Sandpoint, the Sand Creek Byway construction commenced in 2008 and was finished and opened to the public July 27, 2012.
Resource links:
• ITD Sand Creek Bypass – Weekly updates
• Aerial Photos – Photographer Jerry Luther captures monthly snapshots of progress on the Sand Creek Bypass; photos are posted on CallJerry.biz/SandCreek