Current news from local and regional media, including the Sandpoint Reader, Spokesman-Review and the Sandpoint Online Newsroom
BGH ex-CFO sought by authorities
Harvel accused of embezzlement
Lethal altercation under investigation
Man killed in Spirit Lake incident
State conference coming to town
APA event set for October 7-9
Agencies, BNSF train for disaster
Prep for hazardous material spill
Meth toxicity ruled cause of death
Sandpoint man allegedly shoplifting
The bugs are back in our region
Ash aphids make annual return
BYU-Idaho: Hairstyle against code
Sagle Fire postpones levy election
County declined to enact ordinance
Mental health center coming together
Former FBI agent will manage facility
Hold your fires, officials caution
Some burning bans still in effect
Sandpoint man killed on Highway 2
Clark was photographing brush fire
Fiber piping installed in Sandpoint
But city still needs service supplier
Airport to be named after Bird
Inventor, aviator died in August
Idaho auctions 8 Priest Lake sites
Two of eight drew competitive bids
Idaho vaccine exemption rate tops U.S.
Bonner County much higher at 20.6%
Museum to exhibit dresses, suits
Part of 'Tales from the Wardrobe'
SMS teacher vies for national award
Prummer one of three Idaho finalists
Gun rally coming to area next week
Group backs Constitutional Carry
Candidate to receive public vetting
City opens part of hiring process
Cooler temps key to fall color
Autumnal equinox has arrived
Sagle Fire releases levy details
Tax decrease forecast for some
Idaho unemployment rises to 4.2%
Bonner County rate higher at 6.3%
Will increase to $94,745 in 2016
Court enters default judgment in suit
Ceases off-road activities at park
Idaho wolf keeper, state at odds
Public access to animals debated
Teacher vying for national honor
Prummer teaches math at SMS
Selkirk Loop offers autumn 'wows'
Seattle Times lauds rugged scenery
Suspect contends selfies will clear him
Eiland accused of attempted burglary
City of Sandpoint closes hiring process
No public input on administrator post
Court: Idaho anti-union law invalid
Passed by the Legislature in 2011
BNSF puts 2nd rail bridge on hold
Says volume doesn't justify project
Child died inside parked car
Hunting is big business in Idaho
Resident tag sales at all-time high
Charges expected in fatal collision
Father, daughters killed on Hwy. 95
Flames spotted early in morning
Idahoans face high firefighting bill
Taxpayers' tab now at $50 million
Deep-water searches return victims
Idaho couple run recovery operation
Changes in cigarette tax initiative
Would aid stop-smoking programs
Goat encounters close trail use
Affects popular Scotchman Peak
Drought study underway by USGS
Priest River included in large study
Sandpoint residents recall day
Instrumental in area bikeways
Judgment sought against off-road park
Aimed toward Twisted Mud 'N Crawl
Access, campfire restrictions lifted
Areas around active fires still closed
Office in Seoul expands presence
Wolf People appeals to high court
Stems from F&G licensing action
Closures remain in effect
Council: Airport deer can be hunted
Sandpoint allows .22-caliber weapons
Robbery suspect to plead guilty
Erickson indicted in local incident
Hostile takeover? Economists weigh in
Evaluate Sandpoint company acquisitions
Firewood cutting restrictions in place
Can only cut firewood until 1 p.m.
Ybarra seeks 7.5% hike in ed budget
Public schools chief outlines proposal
Sagle Fire seeking levy increase
Plus tax on unimproved properties
IPNF closures remain in effect
Continues into holiday weekend
Initiative would raise cigarette tax
Money aimed at lowering tuition
Fire threat to remain into October
Closures affect wood-cutting, hunts
Rainfall helps cool local wildfires
Also improves firefighters' moods
Idaho school endowment made $15.6m
35 cabin sites auctioned on Priest Lake
Rain helps, but doesn't end, fire threat
Clark Fork Complex now 14,800 acres
Tower Fire evacuations downgraded
Area was under Level 3 on Saturday
Candidate slate starts shaping up
Dunkel, Rognstad seek mayor post
Ponderay motel sewage severely blocked
Residents voice concern over situation
Police seek man who shot himself
'Accidental discharge' of weapon
A retrospective look at wildfire
Blazes burned into Idaho history
Unhealthy air persists in region
System could bring wind gusts
Ancient cedar groves ride out fires
Fire within half-mile of Ross Creek
Man dies at Elmira railroad crossing
Lee struck by northbound train
90 residences under Level 1 notice
Threatened by Clark Fork Complex
Scott poses with Confederate flag
Facebook post disappoints some
U.S. soldiers arrive at fire lines
Tower Fire now 10,000+ acres
Sports teams adjust to conditions
Bonner County OKs sawmill expansion
Alpine Cedar located on Shingle Mill
'Mr. Blue' wins $200,000 in lottery
Litehouse retiree buys lucky ticket
Laughing Dog's sights aimed high
Brewing company celebrates 10 years
Air quality plummets amid fires
Update on regional wildfires
Bonner County declares disaster
Helps reimburse firefighting costs
Progress is made on Tower Fire
Priest Lake area under Level 1 alert
Candidate Rand Paul coming to CdA
Appearance is Wednesday at NIC
LATEST WILDFIRE NEWS:
Clark Fork community meeting tonight
Weather Service issues red flag warning
Evacuation orders north of Noxon
Chunk of CdA River land closed

Shooting suspect pleads not guilty
Chisholm charged with firing on guest
Local members: We're apolitical
Idaho fire season worst since 1926
State forester briefs on grim situation
420 mile marker replaced with 419.9
Idaho aims to thwart would-be thieves
Brothers win Idaho golf championship
Both Reeves win their age divisions
Educators say they are being heard
Praise Superintendent Ybarra's strategy
Community unites to help fight fires
Area wildfires keeping crews busy
Air quality alert now in effect
Sandpoint listed as 'moderate'
Plans made to reseed burned land
BLM said there's an 'urgent need'
Crews keep Parker Ridge fire at bay
6,500-acre blaze jumped Kootenai River
IPNF fire rating elevated to 'extreme'
Scotchman Peak fire closes trails
Sandpoint incident grabs attention
Bonners Ferry renews internet efforts
Council excited about possibilities
Bend bicyclist extols about area
Enjoys stop at the POAC Gallery
Police: Man fired 2 shots at officers
Deputy returned fire, killing Alarcon
Common Knowledge closing doors
Co-owner: Competition was challenge
Make voice heard on Rock Creek
Man dies in officer-involved shooting
Sandpoint incident under investigation
Idaho outgrowing 208 area code
Plans to add new one by 2018
BGH holds grand opening Aug. 22
Tour the new Health Services Building
Drought brings Priest Lake conflicts
Cut in water flow drying up river
Lots to see, do at county fair
Carnival operating Aug. 12-15
Anti-suicide advocate kills himself
Wollheim co-chaired Idaho panel
Diving accident victim identified
Juhasz jumped at least 150 feet
Keough to lead budget committee
Appointed to co-chair JFAC
Man dies in Kilroy Bay accident
Jumped off cliff, never resurfaced
County OKs pact to remove home
Illegally constructed in a floodway
Allegedly took 6-year-old girl
New fire starts, grows near Bayview
Three Sisters fire at 100-plus acres
Senates OKs new Idaho wilderness area
40 years on, Boulder White-Clouds OK'd
Let's see … only 72 hours or so to go
First line-sitters start at Festival
Warning: #BisonSelfies can be hazardous
5 cases of buffalo charging photo-takers

August 4
U.S. court strikes down ag-gag law
Sandpoint groups joined the fight
Cigarette sparked restaurant blaze
$10k in damage at Fiesta Bonita
Hearing waived in lewd case
Zech accused in teen's attack


August 3
Sagle's Dr. Forrest Bird dies at 94
Inventor, aviator leaves huge legacy
Scott investigates concealed carry fees
Report: Goal is to remove all permitting
Avista makes price adjustment filings
Changes would slightly lower rates
Chelan fire brings smoke to area
Blaze has grown to 15,000 acres






Link up to local bloggers:
• Alternative Horsemanship. Philosophies, training theories and humor with Samantha Harvey.
• A Real Estate Guide by Lauren Adair. Agent covers the art of staging, renting vs. owning, real estate trends, more.
• As The Lake Churns. About Priest Lake, the land, people and happenings.
• Brian's Bike Buzz. He rides bikes, dreams about bikes, and blogs about biking in Sandpoint and afield.
• Chamber Chatter. Sandpoint chamber keeps readers in the know on Chamber and business happenings.
• Eye on Boise. Betsy Z. Russell covers Idaho news from The Spokesman-Review's bureau in Boise.
• From a Simple Mind. Local great-grandma tosses loose thoughts.
• Hike North Idaho. Love to read about, and share, stories of hiking in North Idaho? Then this adventure blog's for you!
• Huckleberries. Spokesman-Review's David Oliveria puts his finger on pulse of current regional news and happenings.
• Hyperbole and a Half. With 550k Facebook likes and 140k Twitter followers (at last count), Sandpoint homegirl Allie Brosh has gone viral.
• I Love. I Live. I Ride. Sandpoint's Danielle lives on a 5th generation family ranch, but still has time to blog!
• Keokee Blog. Marketing group offer a window into the company's work, trends, tips and more.
• Lake Pend Oreille School District. What's happening in our local schools? Follow LPOSD Superintendent Shawn Woodward's weekly blog.
• Lublyou. Katie and Ben post snapshots from Sandpoint and the area, as well as mouthwatering food photos.
• Mountain Architect. John Hendricks blogs on projects, trends and more.
• North Idaho Dog Fun. A resource for "all things dog" in North Idaho.
• Sandpoint Wellness Council. Alternative practitioners blog on natural health care.
• Schweitzer Originals. Blog editor Marianne Love's first-hand accounts from folks who know and love the mountain.
• Skookum Photography. Ralph Bartholdt's award-winning writing and snapshots of eclectic personalities.
• Slight Detour. Sandpoint native and former SHS English teacher Marianne Love writes daily about life around here.
• Sparkling Vintage Life. Jennifer Lamont Leo on preserving the past, and "grace notes" for 21st century life.
• Writing North Idaho. A web retreat for writers in the North Idaho Panhandle.




Get an eyeful of Sandpoint at this photo diary, updated a few times weekly. If you're a shutterbug, enter your own shots for fame and prizes. Click to see the digital album.



If you like Sandpoint, you'll love Sandpoint Magazine. This color glossy magazine has been published twice a year since 1990. Read the current issue and check the Sandpoint Magazine archive – more than 100 stories online.


Ben Stein: The American Spectator
Ben Stein is a writer, actor, economist and lawyer who lives in Beverly Hills, Calif., and Sandpoint. He writes "Ben Stein's Diary" for every issue of The American Spectator - and often writes about Sandpoint! Check out his webpage for links to his essays.

Ben Stein: The American Spectator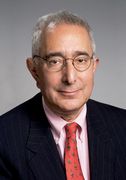 Ben Stein is a writer, actor, economist and lawyer who lives in Beverly Hills, Calif., and Sandpoint. He writes "Ben Stein's Diary" for every issue of The American Spectator - and often writes about Sandpoint. View his webpage for links to his essays at Spectator.org; here's a sample of Sandpoint mentions in his essays:
- Sandpoint When It Shimmers, 7.8.14
- Goodbye to Sandpoint, 9.18.12
- Far Away From the Panic, 8.10.11
Schweitzer big on powder, light on parties
Seattle Times writer reviews Schweitzer Mountain Resort in a story picked up by the Idaho Statesman Nov. 24, 2014: "On a midweek, balmy spring day with no lift lines and still decent snow, I swooped down the empty slopes and paused to revel in the views. It was a taste of skier heaven." See the full story, "Schweitzer ski resort: Big on powder, light on parties."
Setting is 'second to none'
Writer extols the many virtues of our region in Travel Destination: Scenic Sandpoint in The Columbus Dispatch on June 22, 2014. "The forte of the town, whose oldest buildings date only to the early 20th century, lies not in its architecture but in its natural beauty."
Picture-Perfect Mountain Town
Sandpoint was rated as one of "10 Picture-Perfect Mountain Towns" by USA Today on Nov. 28, 2013. "... This little township is a vibrant, happening haven in the wilds of northern Idaho."
Idaho's Hippest Mountain Town
Sandpoint's a ski town that's also "urbane and cultured" says a November 2013 story, "Idaho's Hippest Mountain Town" in Men's Journal. "As tempted as you'll be to linger in town, the majestic Selkirk Mountains ... exert a gravitational pull."

Sandpoint's an American eCity
Seems there are both brains and beauty around here: Sandpoint was named the 2013 Idaho eCity, an award by Google to recognize the strongest online business community in each state.

We've got 'famed tree skiing'
Sandpoint ranks as one of the "Top 10 Emerging Ski Towns" according to National Geographic Adventure ... "for those seeking the famed tree skiing of the Selkirks without the trip to Canada."

Schweitzer one of '10 Best Mountains You've Never Skied'
Ski Magazine touts Schweitzer as one of the '10 Best Mountains You've Never Skied' in its November 2012 issue. Tons of snow, awesome terrain, no crowds and cold beer rate northern Idaho ski resort on enviable list.
Sandpoint a lakeside destination
The Missoulian highlights Sandpoint as a lakeside destination in light of Rand McNally's 'Best of the Road' Most Beautiful Small Town award bestowed on our little mountain-and-lake berg, in a July 24, 2012, feature story.
Schweitzer is 'Sandpoint's secret'
Bellingham Herald says Schweitzer Mountain Resort is a 'Sandpoint secret,' and has something for everybody in a March 11, 2012, article.
Sandpoint a 'prettiest winter town'
Travel & Leisure magazine ranks Sandpoint among the nation's dozen "prettiest winter towns" in a March 2, 2012, feature.
Schweitzer an 'underrated' resort
CNN/Travel in a Feb. 24, 2012, feature lists Schweitzer Mountain Resort as one of 7 Underrated Ski Resorts, noting that it's unlikely you'll wait more than five minutes in the lift line.
A 'Best Old House Town'
Our town's many vintage residential homes caught the eye of This Old House, which in February 2012 named Sandpoint a "Best Old House Neighborhood 2012." Read about it at This Old House.
'No. 1 Ski Town in USA'
That's what Rand McNally called Sandpoint when it named the country's "Top Seven Ski Towns" in a January 17, 2012, roundup of the best mountain towns. Sandpoint won the top rating over the likes of Lake Tahoe, Park City, Mammoth and Jackson. Go read the Rand McNally story.
'Most Beautiful Town in USA'
So say USA Today and Rand McNally, which sent traveling teams to towns around the nation to determine the five best small towns in America. Sandpoint grabbed "Most Beautiful Town" honors from among an initial 600+ nominees. Read the Best of the Road page.
A memorable travel destination
Canadian lifestyle website SweetMama.com ranks Sandpoint as one of its 15 Destinations for Memorable Family Travel in a June 13, 2011, posting.
Under the radar ski town
Sandpoint's small-town charm and great skiing win it accolades as "most under the radar ski town" in Sunset Magazine's "Top 10 Best Ski Destinations in the West."
We're a railroading attraction
Sandpoint's famous as "The Funnel" for railroads in the northern tier states, as USA Today writes in its Aug. 4, 2010, story "Idaho town draws railfans from around world."
Who says you can't have it all?
Sandpoint's a good destination for second home buyers, says USA Today in its April 16, 2010, story, "Having it all in Sandpoint."
Add to your winter bucket list
"Sandpoint, Idaho, may not be on your winter bucket list -- but it should be," says Big Sky Journal in its December 2009 article "Sandpoint Winter Carnival provides perfect haven."
Leading the transition movement
New York Times writes in-depth article on the Sandpoint Transition Initiative in its story "The End is Near! (Yay!)" (registration required) published in April 2009.
An abundance of trout
Fly Rod + Reel named Sandpoint a Top 10 Trout Town in March 2009.
A 'Top 10 Dream Town'
Sunset Magazine calls Sandpoint a "four-season outdoorsy resort that's also a real town with a strong community spirit." Click to see the September 2008 Top 10 Dream Towns list.
We're a 'market to watch'
Mountain Living Magazine says Sandpoint is one of 5 "mountain markets to watch." Click to see its September 2008 market appraisal, What Market Slump? (pdf format)
An 'idyllic adventure haven'
National Geographic Adventure Magazine touts the local character of "quiet Sandpoint," while newcomers rave about the town's strong sense of community. Click to read the August 2008 story Idaho's Last Stand.
Now we're top 10 for retirement
U.S. News & World Report names Sandpoint one of the nation's top 10 retirement spots "that offer delightful surroundings and amenities but still are easy on the wallet." Click to read the June 3, 2007, cover story, or check the Sandpoint profile titled "Lakeside living that's far from the crowds."
A top-15 travel destination
"I was smitten with this lakefront town from the moment I saw it," says USA Today travel writer Laura Bly in naming Sandpoint a top U.S. destination. Read the entire May 25, 2007, story: Summer Vacations: 15 unforgettable trips.
We've got the goods in fall
The New York Times features Sandpoint and Lake Pend Oreille in a guide for "leaf lovers" published Oct. 6, 2006. Click to read the full story: Fall Foliage; Bright Leaves, Big Country.
Click for more National Press
Be an informed voter. The Election Central page provides a voter's handbook for upcoming elections, with links to information about the candidates and issues voters will see on the ballot come election day.


Sand Creek Byway

Despite years of controversy and legal action against the proposed Highway 95 bypass around Sandpoint, the Sand Creek Byway construction commenced in 2008 and was finished and opened to the public July 27, 2012.
Resource links:
• ITD Sand Creek Bypass – Weekly updates
• Aerial Photos – Photographer Jerry Luther captures monthly snapshots of progress on the Sand Creek Bypass; photos are posted on CallJerry.biz/SandCreek