Current news from local and regional media, including the Sandpoint Reader, Spokesman-Review and the Sandpoint Online Newsroom
Downtown parking agreement OK'd
Kaniksu Health Services may relocate
Trial ordered in attempted rape case
Ponderay man accused in attack
U of I to build $30 million Idaho Arena
Venue for basketball, volleyball games
City council dismisses complaint
Aurit said she was verbally attacked
SHS seniors learn about finances
Businesses, school host all-day fair
Idaho AG probes harassment claim
Say Scott supporters stalked organizer
Weather delays new pedestrian path
Will boost connectivity in Ponderay
Wheeler defends response to claims
Says staff reacted promptly in situation
Candidate McMullin pushes into Idaho
Presidential hopeful drawing crowds
Hope woman charged with murder
Provo accused of killing boyfriend
Sandpoint man wins sailing title
Chambers achieves longtime goal
Labrador, Piotrowski clash in debate
Spar over public lands, D.C. gridlock

October 17
SASi receives $28k Walmart grant
Supports food programs, activities
Local teen competes in Bagger Battle
Kernodle works at Ponderay Yoke's
McAlister outraises incumbent Scott
Individuals, PACs top contributors
Former clerk to serve jail time
Clawson convicted of embezzlement

October 14
Infrastructure, talent fuel growth
About 60 attend economic summit
Storm includes remnant of typhoon
Winds, flooding, rain hit the region
Silver Mountain being sold for $5m
Buyer has not been disclosed yet

October 13
18-year-old ordered to stand trial
Howard scheduled to be arraigned
Panhandle politics making news
With endorsements, harassments
SMS focuses on students' wellness
Homeroom time used to connect

October 12
Complaint filed against SURA member
City council to take up matter Oct. 19
LPOSD board draft public survey
Aim to get input on failed levy
UI students design snowmobile hut
Opens in Lightning Creek drainage

October 11
Heavier loads eyed on Highway 95
Idaho Forest Group made requests
SHS teachers tour local businesses
Connections program funded by PAFE
Lewd charge against man dismissed
8-year-old couldn't recall details

October 10
KRFY hosts local election series
Morning Show lines up interviews
Local firefighters aid cancer battle
Wear pink during month of October
House speaker discusses ballot item
Bedke: HJR 5 'important safeguard'

October 7
Snafu won't deter Solar Roadways
Already working on replacement panels
First-graders thrilled with puppies
Reading buddies supported by PAFE
Pull organizer from the field

October 6
Church damaged in kitchen fire
No injuries at Christ Our Redeemer
SHS programs focus on wellness
Implemented in wake of suicides
Sagle Thrift Store closed after crash
Profits help run store, senior center
Feds weigh mining ban on 10M acres
Would protect imperiled sage grouse

October 5
Two killed in head-on collision
Shuts Highway 95 for hours
Nordland awaits arraignment
Shotgun, drugs lead to arrests
Incident at Bonners Ferry H.S.

October 4
Caribou: America's gray ghosts
N.Y. Times reports on species
Athol-area residents eye future
Program helps identify needs
Bond disclaimer left off ballot
Affects absentee voters in district

October 3
Sleepy Sandpoint marvels at project
Solar Roadways lights up a bit late
Driver in fatal crash faces charges
Girl died in Bayview Road collision
Subdivision hearing Thursday

September 30
LPOSD not sold on survey option
Board balks at $17k-$24k pricetag
Motorist arrested following pursuit
Lewiston man faces slew of charges
Two Rathdrum students arrested
Come to school with 'hit list'

September 29
Solar Roadways unveiling on Friday
Town square ceremony set for 3 p.m.
Woman charged with grand theft
Blankenship worked at Walmart
Rules-review measure back on ballot
Amendment denied two years ago

September 28
Snyder sentenced for counterfeiting
Repurposed $1 notes into $50 bills
Sagle woman charged with felony
Accused of drug use while pregnant
Recycling service coming to Dover
New residents, growth spurs request

September 27
Ponderay bike path behind schedule
End date extended for project
Ely hit with multiple charges
Differing takes on presidential debate
Idaho, Washington leaders weigh in
Solar Roadways to go live ...
While the world is watching

September 23
Health insurance rates rising in '17
24% higher on average for Idahoans
Wheeler denies lawsuit allegations
Ex-lieutenant filed civil complaint
Collaborative effort spurs van pool
Shuttles Quest workers from CdA

September 22
Solar project to be unveiled Sept. 30
Installed at Jeff Jones Town Square
Notable conservationist Craighead dies
Authored Wild and Scenic Rivers Act
Area unemployment at 5.1 percent
Statewide rate holds at 3.8 percent

September 21
Litehouse plans $6.2m expansion
Receives tax incentive from county
Sandpoint chosen as grant finalist
Health of community's youth is focus
Idaho to sell its commercial properties
State-owned investments go to auction

September 20
Man injured in fall from bypass
Hitchhiker fell onto gravel path
SHS students create Connections
Mentor program offers support
Laclede mill celebrates 40 years
Brinkmeyer recalls mill's past

September 19
City Beach could get a facelift
$80,000 set aside for master plan
Project en route to October finish
Fifth Avenue returning to two-way
Regional prescribed burns begin
Includes Sandpoint Ranger District

September 16
Man arrested on lewd conduct charge
Logan works at charter, public schools
Curiosity slows Long Bridge commute
Taking up to 30 minutes to cross
Fire forces closure of trail section
Gleason Fire approaching Trail 162

September 15
LPOSD mulls post-levy possibilities
Feedback indicates levy was 'too big'
Holland named U.S. Paralympics coach
Team visits Sandpoint for training
Stuntman to attempt Snake River jump
Braun, 54, always idolized Evil Knievel

September 14
Local investors buy Unicep site
Group also owns CWC building
CASA seeks volunteer advocates
Work with kids removed from homes
Priest River approves RV ordinance
Addresses stays longer than 3 days

September 13
Logging error ends in big legal bills
Court orders Sagle man to pay $95k
FSPW assesses 2015 fire damage
Seek volunteers for monitor program
Lottery asks about keno, other games
Senate leader concerned about request

September 12
IF&G leads tour in Clark Fork
Museum soars on after Birds' deaths
Daughter continues founders' legacy
Man charged with enticing a child
Daugherty scheduled to be arraigned
Two local teens charged with rape
Howard, Wallace appear in court
Three onboard have minor injuries
Sandpoint man was Trump classmate
Kass recalls childhood memories

September 9
Brockus pled guilty to stealing funds
DUI crash suspect pleads guilty
Kuhn accused of crashing into van
Suicide prevention program launched
State office includes hotline, groups
40th annual Draft Horse Show on tap
Arrives at the fairgrounds Sept. 22-25

September 8
Family explains man broke his back
Sandpoint OKs new noise ordinance
Propelled by Farmers Market protest
Idaho Club may be at a turning point
Course, parcels going up for auction

September 7
Stadium coming down starting Sept. 19
Freedom event aims to unite Christians
Coming to the fairgrounds on Sept. 17
Child dies in crash on Bayview Road
None in car were wearing seatbelts

September 6
Accused of opening fire on deputy
Cash needed to avoid layoffs
Moored beneath Long Bridge
Reported at Little Snowy Top
Levy's failure postpones projects
LPOSD to seek community feedback
Applies to subdivision ordinance
Hearing waived in river crash case
Devine accused of striking tuber
Voters reject LPOSD levy proposal
$55 million vote draws big turnout
Local teen starts robotics company
Has a waiting list for home rover
Eluding suspect waives hearing
Hoygaard charged in pursuit
Adventure Girl Annie. Annie Love (who grew up in Sandpoint) walked the 500-mile Camino de Santiago with a few new friends from throughout the world.

Alternative Horsemanship. Philosophies, training theories and humor with Samantha Harvey.

As The Lake Churns. About Priest Lake, the land, people and happenings.

Brian's Bike Buzz. He rides bikes, dreams about bikes, and blogs about biking in Sandpoint and afield.

Eye on Boise. Betsy Z. Russell covers Idaho news from The Spokesman-Review's bureau in Boise.

From a Simple Mind. Local great-grandma tosses loose thoughts.

Hike North Idaho. Love to read about, and share, stories of hiking in North Idaho? Then this adventure blog's for you!

Huckleberries. Spokesman-Review's David Oliveria puts his finger on pulse of current regional news and happenings.

Hyperbole and a Half. With 550k Facebook likes and 140k Twitter followers (at last count), Sandpoint homegirl Allie Brosh has gone viral.

I Love. I Live. I Ride. Sandpoint's Danielle lives on a 5th generation family ranch, but still has time to blog!

Keokee Blog. Sandpoint media firm offers marketing tips and trends, plus a window into the company's work.

Lake Pend Oreille School District. What's happening in our local schools? Follow LPOSD Superintendent Shawn Woodward's weekly blog.

Lublyou. Sandpoint native Ben and Russian wife Katie post snapshots of their new life in New York City.

Mountain Architect. John Hendricks blogs on projects, trends and more.

Sandpoint Wellness Council. Alternative practitioners blog on natural health care.

Slight Detour. Sandpoint native and former SHS English teacher Marianne Love writes daily about life around here.

Sparkling Vintage Life. Jennifer Lamont Leo on preserving the past, and "grace notes" for 21st century life.
Tuk Tuk Diaries. Sandpoint local Matt Krabacher and pal Sam set out to drive a tuk tuk, aka motorized rickshaw, the length of Africa from Dec '15-April '16.

Writing North Idaho. A web retreat for writers in the North Idaho Panhandle.


Get an eyeful of Sandpoint at this ongoing photo diary of our area. If you're a shutterbug, enter your own shots for fame and prizes. Click to see the digital album.



If you like Sandpoint, you'll love Sandpoint Magazine. This color glossy magazine has been published twice a year since 1990. Read the current issue and check the Sandpoint Magazine archive – more than 500 stories online.


Ben Stein: The American Spectator
Ben Stein is a writer, actor, economist and lawyer who lives in Beverly Hills, Calif., and Sandpoint. He writes "Ben Stein's Diary" for every issue of The American Spectator - and often writes about Sandpoint! Check out his webpage for links to his essays.

Ben Stein: The American Spectator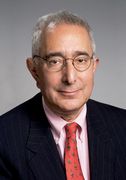 Ben Stein is a writer, actor, economist and lawyer who lives in Beverly Hills, Calif., and Sandpoint. He writes "Ben Stein's Diary" for every issue of The American Spectator - and often writes about Sandpoint. View his webpage for links to his essays at Spectator.org; here's a sample of Sandpoint mentions in his essays:
- Sandpoint When It Shimmers, 7.8.14
- Goodbye to Sandpoint, 9.18.12
- Far Away From the Panic, 8.10.11
Schweitzer big on powder, light on parties
Seattle Times writer reviews Schweitzer Mountain Resort in a story picked up by the Idaho Statesman Nov. 24, 2014: "On a midweek, balmy spring day with no lift lines and still decent snow, I swooped down the empty slopes and paused to revel in the views. It was a taste of skier heaven." See the full story, "Schweitzer ski resort: Big on powder, light on parties."
Setting is 'second to none'
Writer extols the many virtues of our region in Travel Destination: Scenic Sandpoint in The Columbus Dispatch on June 22, 2014. "The forte of the town, whose oldest buildings date only to the early 20th century, lies not in its architecture but in its natural beauty."
Picture-Perfect Mountain Town
Sandpoint was rated as one of "10 Picture-Perfect Mountain Towns" by USA Today on Nov. 28, 2013. "... This little township is a vibrant, happening haven in the wilds of northern Idaho."
Idaho's Hippest Mountain Town
Sandpoint's a ski town that's also "urbane and cultured" says a November 2013 story, "Idaho's Hippest Mountain Town" in Men's Journal. "As tempted as you'll be to linger in town, the majestic Selkirk Mountains ... exert a gravitational pull."

Sandpoint's an American eCity
Seems there are both brains and beauty around here: Sandpoint was named the 2013 Idaho eCity, an award by Google to recognize the strongest online business community in each state.

We've got 'famed tree skiing'
Sandpoint ranks as one of the "Top 10 Emerging Ski Towns" according to National Geographic Adventure ... "for those seeking the famed tree skiing of the Selkirks without the trip to Canada."

Schweitzer one of '10 Best Mountains You've Never Skied'
Ski Magazine touts Schweitzer as one of the '10 Best Mountains You've Never Skied' in its November 2012 issue. Tons of snow, awesome terrain, no crowds and cold beer rate northern Idaho ski resort on enviable list.
Sandpoint a lakeside destination
The Missoulian highlights Sandpoint as a lakeside destination in light of Rand McNally's 'Best of the Road' Most Beautiful Small Town award bestowed on our little mountain-and-lake berg, in a July 24, 2012, feature story.
Schweitzer is 'Sandpoint's secret'
Bellingham Herald says Schweitzer Mountain Resort is a 'Sandpoint secret,' and has something for everybody in a March 11, 2012, article.
Sandpoint a 'prettiest winter town'
Travel & Leisure magazine ranks Sandpoint among the nation's dozen "prettiest winter towns" in a March 2, 2012, feature.
Schweitzer an 'underrated' resort
CNN/Travel in a Feb. 24, 2012, feature lists Schweitzer Mountain Resort as one of 7 Underrated Ski Resorts, noting that it's unlikely you'll wait more than five minutes in the lift line.
A 'Best Old House Town'
Our town's many vintage residential homes caught the eye of This Old House, which in February 2012 named Sandpoint a "Best Old House Neighborhood 2012." Read about it at This Old House.
'No. 1 Ski Town in USA'
That's what Rand McNally called Sandpoint when it named the country's "Top Seven Ski Towns" in a January 17, 2012, roundup of the best mountain towns. Sandpoint won the top rating over the likes of Lake Tahoe, Park City, Mammoth and Jackson. Go read the Rand McNally story.
'Most Beautiful Town in USA'
So say USA Today and Rand McNally, which sent traveling teams to towns around the nation to determine the five best small towns in America. Sandpoint grabbed "Most Beautiful Town" honors from among an initial 600+ nominees. Read the Best of the Road page.
A memorable travel destination
Canadian lifestyle website SweetMama.com ranks Sandpoint as one of its 15 Destinations for Memorable Family Travel in a June 13, 2011, posting.
Under the radar ski town
Sandpoint's small-town charm and great skiing win it accolades as "most under the radar ski town" in Sunset Magazine's "Top 10 Best Ski Destinations in the West."
We're a railroading attraction
Sandpoint's famous as "The Funnel" for railroads in the northern tier states, as USA Today writes in its Aug. 4, 2010, story "Idaho town draws railfans from around world."
Who says you can't have it all?
Sandpoint's a good destination for second home buyers, says USA Today in its April 16, 2010, story, "Having it all in Sandpoint."
Add to your winter bucket list
"Sandpoint, Idaho, may not be on your winter bucket list -- but it should be," says Big Sky Journal in its December 2009 article "Sandpoint Winter Carnival provides perfect haven."
Leading the transition movement
New York Times writes in-depth article on the Sandpoint Transition Initiative in its story "The End is Near! (Yay!)" (registration required) published in April 2009.
An abundance of trout
Fly Rod + Reel named Sandpoint a Top 10 Trout Town in March 2009.
A 'Top 10 Dream Town'
Sunset Magazine calls Sandpoint a "four-season outdoorsy resort that's also a real town with a strong community spirit." Click to see the September 2008 Top 10 Dream Towns list.
We're a 'market to watch'
Mountain Living Magazine says Sandpoint is one of 5 "mountain markets to watch." Click to see its September 2008 market appraisal, What Market Slump? (pdf format)
An 'idyllic adventure haven'
National Geographic Adventure Magazine touts the local character of "quiet Sandpoint," while newcomers rave about the town's strong sense of community. Click to read the August 2008 story Idaho's Last Stand.
Now we're top 10 for retirement
U.S. News & World Report names Sandpoint one of the nation's top 10 retirement spots "that offer delightful surroundings and amenities but still are easy on the wallet." Click to read the June 3, 2007, cover story, or check the Sandpoint profile titled "Lakeside living that's far from the crowds."
A top-15 travel destination
"I was smitten with this lakefront town from the moment I saw it," says USA Today travel writer Laura Bly in naming Sandpoint a top U.S. destination. Read the entire May 25, 2007, story: Summer Vacations: 15 unforgettable trips.
We've got the goods in fall
The New York Times features Sandpoint and Lake Pend Oreille in a guide for "leaf lovers" published Oct. 6, 2006. Click to read the full story: Fall Foliage; Bright Leaves, Big Country.
Click for more National Press
Be an informed voter. The Election Central page provides a voter's handbook for upcoming elections, with links to information about the candidates and issues voters will see on the ballot come election day.


Sand Creek Byway

Despite years of controversy and legal action against the proposed Highway 95 bypass around Sandpoint, the Sand Creek Byway construction commenced in 2008 and was finished and opened to the public July 27, 2012.
Resource links:
• ITD Sand Creek Bypass – Weekly updates
• Aerial Photos – Photographer Jerry Luther captures monthly snapshots of progress on the Sand Creek Bypass; photos are posted on CallJerry.biz/SandCreek