Current news from local and regional media, including the Sandpoint Reader, Spokesman-Review and the Sandpoint Online Newsroom

December 1
City delays two-way traffic switch
Roadwork will wrap up in spring
Big game meeting set in Sandpoint
Fish and Game seeks public input
Committee had recommended change

November 30
Two lifts will be running Friday
'Desperate need' for bell ringers
Salvation Army seeks volunteers
Litehouse employee was injured

November 29
Hale, Belgarde nab fall derby wins
19-lb. rainbow, 18-lb. mackinaw
Original carousel to be unveiled
Wooden horses stored since 1952
Reduces increase from 6.3% to 2.6%
Idaho tree arrives at U.S. Capitol
Spruce completes 4,000-mile journey

November 28
No charges in undersheriff probe
Hale accused of creating fake site
Ponderay business license fees rise
City OKs increase from $25 to $50
10-digit dialing practice period starts
Kootenai man accused of attack, rape
Garcia denied choking the woman

November 23
Man accused of beating girlfriend
Charged with aggravated battery
500 acres located south of LPO
Otter mentioned in Trump transition
Supposedly considered for Interior

November 22
Highway 95 crash kills motorist
ISP: Woman failed to stop at sign
Food bank almost at turkey goal
Feeding nearly 900 local families
Kuhn accused of driving drunk
Forget the Redoubt. Meet Cascadia
Movement floats a new-yet-old idea

November 21
City amends Kaniksu parking deal
Company plans to build downtown
Trump could produce changes
Local veterinarian to serve 5 years
Quality of life helps seal HQ deal
S.C. leaders celebrate Thorne move

November 17
Women gain ground in Statehouse
31 lawmakers hold offices in Idaho
LPOIC fall derby takes to the lake
$10,000 in cash, prizes up for grabs
Funds expansion in Priest River
Litehouse expects further growth
Expansion project starting soon

November 16
Commercial kitchen may be built
New director at Avalanche Center
Thompson hails from Colorado
Idaho ranks 5th in volunteerism
34% donated their time last year

November 15
Sagle driver arrested following crash
Callen accused of leaving the scene
Accused embezzler faces hearing
Johnson charged with grand theft
Idaho electors report harassing calls
Messages urge them to change votes
Starbucks picks UI student's design
One of 13 featured on holiday cups

November 14
Corner Bookstore at a crossroad
Owner must leave by end of 2016
219 Lounge joins smoke-free world
Establishment bans smoking Dec. 5
Fatbeam aims to drive development
Ponderay swayed to sell conduit
Two Boise officers hurt in shootout
One remains critical; suspect dead

November 10
Thorne pulling out of North Idaho
Move to S.C. affects 270 employees
S.C. governor helped woo Thorne
Move there hailed as 'major coup'
Records involving sheriff sealed
Wheeler accused in estate case
Voters stay course in local races
Incumbents defeat challengers
Republicans win local contests
Scott fends off bid by McAlister
Crapo wins historic fourth term
Labrador retains congressional seat
Becomes Idaho's 3rd female justice
North of Boise, just one Democrat
Legislature went even more Republican
BGH nurses reject contract offer
Biggest objection is call schedule
Film perks interest in helping teens
Event included discussion, prizes
Federal lands debate won't end today
Area politicians divided on the issue
Local politicians react to claims
Says it reflects hardened views
Sandpoint to reconsider parking deal
Council had approved Kaniksu request
Shooting suspect pleads not guilty
Gervasi set for jury trial Dec. 19
Summit mulls 'what's happening'
Discuss aging workforce, technology
Blanchard man killed in rollover
Lost control of vehicle near Noxon
Candidates debate issues at forum
Incumbent Scott boycotts event
Labrador shares campaign money
Aids Scott, Keough and Dixon
Idaho sends Christmas tree to D.C.
Watch the video of McCall event»
Alpine Cedar challenge under review
Judge will issue ruling in permit case
Prosecutor: Road rage led to killing
Hutto charged in CdA man's murder
Avista third-quarter income $12.2m
Results were in line with expectations
Would go to voters on March 17
Second suspect held in custody
Scott denies claims of harassment
'I do not condone such behavior'
Pratt loses bid to reduce sentence
Serving life in prison for murder
Selkirk firefighters rescue motorist
Car was down embankment in Sagle
Detectives seek witnesses, video
Investigate killing of CdA man
Police release surveillance videos
Blanchard man dies in accident
Car struck tree off Highway 41
Coats 4 Kids distribution begins
6-year-old donates $100 to cause
Offers personal support to students
Brody outscores McKenzie on survey
Idaho State Bar ranks two candidates
WBSCD settling concussion lawsuit
Football player injured in 2011 game
Kramer tells Favre: 'Life is good'
Hall of Fame snub not a concern
Legislators pay visit to LPOSD
Discuss finances, facilities, more
Inattentive driver is sentenced
Lewis involved in two collisions
Bonner County higher at 5.2%
Downtown parking agreement OK'd
Kaniksu Health Services may relocate
Trial ordered in attempted rape case
Ponderay man accused in attack
U of I to build $30 million Idaho Arena
Venue for basketball, volleyball games
City council dismisses complaint
Aurit said she was verbally attacked
SHS seniors learn about finances
Businesses, school host all-day fair
Idaho AG probes harassment claim
Say Scott supporters stalked organizer
Weather delays new pedestrian path
Will boost connectivity in Ponderay
Wheeler defends response to claims
Says staff reacted promptly in situation
Candidate McMullin pushes into Idaho
Presidential hopeful drawing crowds
Hope woman charged with murder
Provo accused of killing boyfriend
Sandpoint man wins sailing title
Chambers achieves longtime goal
Labrador, Piotrowski clash in debate
Spar over public lands, D.C. gridlock

October 17
SASi receives $28k Walmart grant
Supports food programs, activities
Local teen competes in Bagger Battle
Kernodle works at Ponderay Yoke's
McAlister outraises incumbent Scott
Individuals, PACs top contributors
Former clerk to serve jail time
Clawson convicted of embezzlement

October 14
Infrastructure, talent fuel growth
About 60 attend economic summit
Storm includes remnant of typhoon
Winds, flooding, rain hit the region
Silver Mountain being sold for $5m
Buyer has not been disclosed yet

October 13
18-year-old ordered to stand trial
Howard scheduled to be arraigned
Panhandle politics making news
With endorsements, harassments
SMS focuses on students' wellness
Homeroom time used to connect

October 12
Complaint filed against SURA member
City council to take up matter Oct. 19
LPOSD board draft public survey
Aim to get input on failed levy
UI students design snowmobile hut
Opens in Lightning Creek drainage

October 11
Heavier loads eyed on Highway 95
Idaho Forest Group made requests
SHS teachers tour local businesses
Connections program funded by PAFE
Lewd charge against man dismissed
8-year-old couldn't recall details

October 10
KRFY hosts local election series
Morning Show lines up interviews
Local firefighters aid cancer battle
Wear pink during month of October
House speaker discusses ballot item
Bedke: HJR 5 'important safeguard'
Adventure Girl Annie. Annie Love (who grew up in Sandpoint) walked the 500-mile Camino de Santiago with a few new friends from throughout the world.

Alternative Horsemanship. Philosophies, training theories and humor with Samantha Harvey.

As The Lake Churns. About Priest Lake, the land, people and happenings.

Brian's Bike Buzz. He rides bikes, dreams about bikes, and blogs about biking in Sandpoint and afield.

Eye on Boise. Betsy Z. Russell covers Idaho news from The Spokesman-Review's bureau in Boise.

From a Simple Mind. Local great-grandma tosses loose thoughts.

Hike North Idaho. Love to read about, and share, stories of hiking in North Idaho? Then this adventure blog's for you!

Huckleberries. Spokesman-Review's David Oliveria puts his finger on pulse of current regional news and happenings.

Hyperbole and a Half. With 550k Facebook likes and 140k Twitter followers (at last count), Sandpoint homegirl Allie Brosh has gone viral.

I Love. I Live. I Ride. Sandpoint's Danielle lives on a 5th generation family ranch, but still has time to blog!

Keokee Blog. Sandpoint media firm offers marketing tips and trends, plus a window into the company's work.

Lake Pend Oreille School District. What's happening in our local schools? Follow LPOSD Superintendent Shawn Woodward's weekly blog.

Lublyou. Sandpoint native Ben and Russian wife Katie post snapshots of their new life in New York City.

Mountain Architect. John Hendricks blogs on projects, trends and more.

Sandpoint Wellness Council. Alternative practitioners blog on natural health care.

Slight Detour. Sandpoint native and former SHS English teacher Marianne Love writes daily about life around here.

Sparkling Vintage Life. Jennifer Lamont Leo on preserving the past, and "grace notes" for 21st century life.
Tuk Tuk Diaries. Sandpoint local Matt Krabacher and pal Sam set out to drive a tuk tuk, aka motorized rickshaw, the length of Africa from Dec '15-April '16.

Writing North Idaho. A web retreat for writers in the North Idaho Panhandle.


Get an eyeful of Sandpoint at this ongoing photo diary of our area. If you're a shutterbug, enter your own shots for fame and prizes. Click to see the digital album.



If you like Sandpoint, you'll love Sandpoint Magazine. This color glossy magazine has been published twice a year since 1990. Read the current issue and check the Sandpoint Magazine archive – more than 500 stories online.


Ben Stein: The American Spectator
Ben Stein is a writer, actor, economist and lawyer who lives in Beverly Hills, Calif., and Sandpoint. He writes "Ben Stein's Diary" for every issue of The American Spectator - and often writes about Sandpoint! Check out his webpage for links to his essays.

Ben Stein: The American Spectator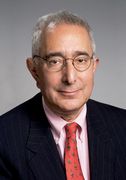 Ben Stein is a writer, actor, economist and lawyer who lives in Beverly Hills, Calif., and Sandpoint. He writes "Ben Stein's Diary" for every issue of The American Spectator - and often writes about Sandpoint. View his webpage for links to his essays at Spectator.org; here's a sample of Sandpoint mentions in his essays:
- Sandpoint When It Shimmers, 7.8.14
- Goodbye to Sandpoint, 9.18.12
- Far Away From the Panic, 8.10.11
Schweitzer big on powder, light on parties
Seattle Times writer reviews Schweitzer Mountain Resort in a story picked up by the Idaho Statesman Nov. 24, 2014: "On a midweek, balmy spring day with no lift lines and still decent snow, I swooped down the empty slopes and paused to revel in the views. It was a taste of skier heaven." See the full story, "Schweitzer ski resort: Big on powder, light on parties."
Setting is 'second to none'
Writer extols the many virtues of our region in Travel Destination: Scenic Sandpoint in The Columbus Dispatch on June 22, 2014. "The forte of the town, whose oldest buildings date only to the early 20th century, lies not in its architecture but in its natural beauty."
Picture-Perfect Mountain Town
Sandpoint was rated as one of "10 Picture-Perfect Mountain Towns" by USA Today on Nov. 28, 2013. "... This little township is a vibrant, happening haven in the wilds of northern Idaho."
Idaho's Hippest Mountain Town
Sandpoint's a ski town that's also "urbane and cultured" says a November 2013 story, "Idaho's Hippest Mountain Town" in Men's Journal. "As tempted as you'll be to linger in town, the majestic Selkirk Mountains ... exert a gravitational pull."

Sandpoint's an American eCity
Seems there are both brains and beauty around here: Sandpoint was named the 2013 Idaho eCity, an award by Google to recognize the strongest online business community in each state.

We've got 'famed tree skiing'
Sandpoint ranks as one of the "Top 10 Emerging Ski Towns" according to National Geographic Adventure ... "for those seeking the famed tree skiing of the Selkirks without the trip to Canada."

Schweitzer one of '10 Best Mountains You've Never Skied'
Ski Magazine touts Schweitzer as one of the '10 Best Mountains You've Never Skied' in its November 2012 issue. Tons of snow, awesome terrain, no crowds and cold beer rate northern Idaho ski resort on enviable list.
Sandpoint a lakeside destination
The Missoulian highlights Sandpoint as a lakeside destination in light of Rand McNally's 'Best of the Road' Most Beautiful Small Town award bestowed on our little mountain-and-lake berg, in a July 24, 2012, feature story.
Schweitzer is 'Sandpoint's secret'
Bellingham Herald says Schweitzer Mountain Resort is a 'Sandpoint secret,' and has something for everybody in a March 11, 2012, article.
Sandpoint a 'prettiest winter town'
Travel & Leisure magazine ranks Sandpoint among the nation's dozen "prettiest winter towns" in a March 2, 2012, feature.
Schweitzer an 'underrated' resort
CNN/Travel in a Feb. 24, 2012, feature lists Schweitzer Mountain Resort as one of 7 Underrated Ski Resorts, noting that it's unlikely you'll wait more than five minutes in the lift line.
A 'Best Old House Town'
Our town's many vintage residential homes caught the eye of This Old House, which in February 2012 named Sandpoint a "Best Old House Neighborhood 2012." Read about it at This Old House.
'No. 1 Ski Town in USA'
That's what Rand McNally called Sandpoint when it named the country's "Top Seven Ski Towns" in a January 17, 2012, roundup of the best mountain towns. Sandpoint won the top rating over the likes of Lake Tahoe, Park City, Mammoth and Jackson. Go read the Rand McNally story.
'Most Beautiful Town in USA'
So say USA Today and Rand McNally, which sent traveling teams to towns around the nation to determine the five best small towns in America. Sandpoint grabbed "Most Beautiful Town" honors from among an initial 600+ nominees. Read the Best of the Road page.
A memorable travel destination
Canadian lifestyle website SweetMama.com ranks Sandpoint as one of its 15 Destinations for Memorable Family Travel in a June 13, 2011, posting.
Under the radar ski town
Sandpoint's small-town charm and great skiing win it accolades as "most under the radar ski town" in Sunset Magazine's "Top 10 Best Ski Destinations in the West."
We're a railroading attraction
Sandpoint's famous as "The Funnel" for railroads in the northern tier states, as USA Today writes in its Aug. 4, 2010, story "Idaho town draws railfans from around world."
Who says you can't have it all?
Sandpoint's a good destination for second home buyers, says USA Today in its April 16, 2010, story, "Having it all in Sandpoint."
Add to your winter bucket list
"Sandpoint, Idaho, may not be on your winter bucket list -- but it should be," says Big Sky Journal in its December 2009 article "Sandpoint Winter Carnival provides perfect haven."
Leading the transition movement
New York Times writes in-depth article on the Sandpoint Transition Initiative in its story "The End is Near! (Yay!)" (registration required) published in April 2009.
An abundance of trout
Fly Rod + Reel named Sandpoint a Top 10 Trout Town in March 2009.
A 'Top 10 Dream Town'
Sunset Magazine calls Sandpoint a "four-season outdoorsy resort that's also a real town with a strong community spirit." Click to see the September 2008 Top 10 Dream Towns list.
We're a 'market to watch'
Mountain Living Magazine says Sandpoint is one of 5 "mountain markets to watch." Click to see its September 2008 market appraisal, What Market Slump? (pdf format)
An 'idyllic adventure haven'
National Geographic Adventure Magazine touts the local character of "quiet Sandpoint," while newcomers rave about the town's strong sense of community. Click to read the August 2008 story Idaho's Last Stand.
Now we're top 10 for retirement
U.S. News & World Report names Sandpoint one of the nation's top 10 retirement spots "that offer delightful surroundings and amenities but still are easy on the wallet." Click to read the June 3, 2007, cover story, or check the Sandpoint profile titled "Lakeside living that's far from the crowds."
A top-15 travel destination
"I was smitten with this lakefront town from the moment I saw it," says USA Today travel writer Laura Bly in naming Sandpoint a top U.S. destination. Read the entire May 25, 2007, story: Summer Vacations: 15 unforgettable trips.
We've got the goods in fall
The New York Times features Sandpoint and Lake Pend Oreille in a guide for "leaf lovers" published Oct. 6, 2006. Click to read the full story: Fall Foliage; Bright Leaves, Big Country.
Click for more National Press
Be an informed voter. The Election Central page provides a voter's handbook for upcoming elections, with links to information about the candidates and issues voters will see on the ballot come election day.


Sand Creek Byway

Despite years of controversy and legal action against the proposed Highway 95 bypass around Sandpoint, the Sand Creek Byway construction commenced in 2008 and was finished and opened to the public July 27, 2012.
Resource links:
• ITD Sand Creek Bypass – Weekly updates
• Aerial Photos – Photographer Jerry Luther captures monthly snapshots of progress on the Sand Creek Bypass; photos are posted on CallJerry.biz/SandCreek