Current news from local sources, including the Bonner County Daily Bee, The River Journal and the Sandpoint Online Newsroom

March 2
Wheeler backs Constitutional Carry law
Allows concealed weapons without permit
Outdoor Gourmet rides growth trend
Local company now employs 42
Plan to boost teacher pay revealed
Comes with $30 million price tag
Flowering rush treatment tested
Dry-ground herbicide shows promise
Avista's CEO paid $5.5 million in '14
Made 90 percent more than prior year


February 26
LPOSD levy draws questions, support
Is levy amount 7th highest in state?
New Inspector General post considered
Lawmakers agree to study proposal
Bulldogs lose in championship game
SHS boys fall 38-29 to Lakeland


February 25
F&G easing up on lake trout netting
Scaling back season by 5 weeks
Sandpoint's Lignetics announces merger
Creates largest pellet fuel producer in U.S.
Avista sees 73% increase in earnings
Largely due to sale of energy subsidiary
Elk herds rebound in North Idaho
Improvement in St. Joe River area


February 24
Sandpoint boys to play for title
Heading for championship game
Rural retreat hearing to resume
Plan would add 25 cabins, lodge
Water cooldown studied for trout
IF&G: Priest River too warm
The big question ... is winter over?
Snow may return after mild February


February 23
Claim alleges gender bias at BCSO
Ex-records clerk seeks damages
Idaho's federal road funding drops
Lawmakers mull gas tax increase
SHS girls basketball nab third
First state trophy since 2003
Plan would protect grouse habitat
Aim to avoid endangered listing


February 20
Funding of railroad quiet zones explored 
 Zones would require warning devices
Scholarship scheme getting full review 
 NIC administrator fired, charge with felonies
Rep. Scott kicks up ruckus in Boise 
 Would end tax credit for education groups


February 19
LPOSD scrambling to secure services
Internet providers threaten shutdown
County rejects Sagle asphalt plant
Interstate requested zoning change
Human remains belong to adult man
Discovered by hiker near Bayview
Idaho-made films screen at festival
Documentary filmed at Priest Lake


February 18
Quest: Acquisition was 'next step'
Headquarters to remain in Sandpoint
Author recalls Sandpoint childhood
Robinson: 'Privilege' to live here
Idaho pulls broadband network
Emergency funds OK'd for schools


February 17
Japanese company buys Quest
Will continue to build in Sandpoint
Schweitzer fires up snowmaking
Cold temps improve conditions
Panhandle lags in snowpack totals
Area has 50-60 percent of median
Sandpoint's Kochava keeps growing
Tech company tracks smartphone ads
Slopes & cinema: Local returns to Idaho
Sorenson carves out niche in ski movies


February 16
Disaster declared on Gypsy Bay Road
County: Culvert failure led to erosion
ITD: Idaho relying more on feds
Ness talks budget with legislators
Developer loses eminent domain fight
Sought money for land near Athol


February 14
Alternatives sought for school meals
Hot food program dropped in Clark Fork
DEQ monitors Cd'A Lake's water quality
Dropping oxygen levels raise concerns
Idaho bill would repeal law regarding duels
Outdated law goes back to 1864
Idaho Senate panel studies guns bill
Would expand concealed weapons rights


February 13
Cold lunch sympton of broader challenges
Program deficit leaves Clark Fork in the cold
Idaho Supreme Court rules in favor of state
Orders developer to pay attorney's fees
Rare warm streak puts waters near crest
Sheriff's office warns backcountry travelers
Bill would ease way for food court
Keough introduces wine/beer measure


February 12
Change coming to downtown streets
Measure paves way for two-way traffic
Deer are still a problem at airport
Variety of methods aren't working
Oil cars found leaking along route
Train traversed Idaho, Washington


February 11
Levy voting moved out of schools
County opts for neutral locations
Hot lunches cut in Clark Fork
LPOSD says cost was too high
Sludgy slopes reported in region
Schweitzer on limited operations


February 10
City, ITD to discuss street plan
Targets highway reconfiguration
Mid-winter thaw exposes messes
Dog poop a concern on POB Trail
Report: AG office underutilized
Idaho could save $10m annually


February 9
Idaho on track for record liquor sales
Sees increase in cross-border buyers
SHS club sponsors water project
Helping construct well in Ecuador
Idaho mumps outbreak spreads
State has 21 confirmed cases


February 6
This week's Reader, digital flip-page edition:
Solar freakin' roadways
Destination: Nelson, B.C.
Is Idaho falling behind?
Milky rain falls across region
Creates mystery as temps hit record high
Bill to cap 'instant racing' proposed
Would limit venues to three locations
Council mulls hiring city manager
Grimm's departure prompts discussion

February 5
County seeks $1.2 million in costs, fees
Follows dismissal of SilverWing claims
Possible human remains found
Hiker makes discovery in Bayview
Quest posts record sales year
Delivers 30 Kodiaks in 2014


February 4
Priest Lake siphoning idea mulled
IF&G aims to aid trout, other species
Sandpoint train depot nears opening
It's Idaho's only passenger station
Roof damage a challenge for Panida
Repair work will put dent in budget
Wolf board seeks renewed funding
Has spent $140k to kill 31 wolves


February 3
Local food bank demand still rising
Hunger remains issue for area needy
Idaho seeks sponsor for park funding
Proposing bill to allow arrangement
Pediatricians warn about measles
Cases confirmed in bordering states


February 1
Man charged in moose killings
Charged with taking, wasting wildlife
Sandpoint a top ski town investment
Idaho's Ketchum, Donnelly also on list
Bumper year for Idaho agriculture
2014 was the most profitable ever
Will teachers come to Idaho for $40k?
School districts struggling to compete


January 30
This week's Reader, the digital flip-page:
Should trapping animals be restricted?
The sociology of the Big Game
Mayor Logan's state of the city
School board recall drive falls short
Organizers fail to get enough signatures
Idaho horse racing regulator resigns
Possible conflict of interest reported
Party-line vote kills gay rights bill
Testimony fails to sway legislators


January 29
County building gets new generator
Will supply power during outages
BCSO deputy's condition improving
Hughes critically injured in collision
Panel rejects Add The Words bill
Vote falls along party lines, 13-4
Wolflandia: The Fight in the West
Presence can be magical, maddening


January 28
USFS issues snowmobile use rule
Aims for more effective management
LPOSD sets $15.7 million levy
Election coming up March 10
Ponderay man accused of trafficking
Marijuana discovered at residence
Above-average temps sticking around
Skimpy snowfall is issue in mountains
NIC asks for bigger funding increase
Dunlap states case before lawmakers


January 27
Bottle Bay district awarded loan
$2.5m from DEQ pays for upgrades
Add the Words hearing draws 500
Proposed law would ban discrimination
SilverWing suit bound for state court
Developer sued Bonner County in 2012
Round Two in mental health facility
Will lawmakers OK N. Idaho center?


January 26
Dense fog slows traffic in area
Record daily highs reached in six towns
Spike in Idaho flu deaths reported
16 dead as cases hit epidemic levels
Kochava reveals mobile summit details
Plans invitation-only event in Sandpoint


January 25
CHAFE 150 record turnout expected
Bicycle ride benefits students with autism
'Add the Words' bill gets hearing
Would modify Idaho Human Rights Act
State contributes $50,000 to hotline
Has saved 100 lives from suicide
Medicaid to cost additional $7.1 million
Utilization steady as feds' share drops


January 24
Team Austism 24/7 announces grants
Distributed awards to children, caregivers
Oil patch murderer appeals conviction
Former Sandpoint man serving life in prison
Council approves City Beach camping
Would allow groups with prior approval


January 23
Fires damage duplex on city's west side
Simultaneous fires puzzle investigators
Idaho senators move to repeal law
Introduce bill to ban instant racing machines
'Instant racing' machines draw ire
Idaho lawmakers say they were deceived
President visits BSU engineering lab
Obama: I'm fascinated by this stuff
McCall Winter Carnival turns 50
Mountain burg celebrates over 10 days


January 22
Litehouse now 100% employee owned
Company announces details of sale
Arrest made in cold-case killing
Vay man charged in wife's '97 death
WSJ reports on airport archers
Deer dilemma brings bowhunters


January 21
Subsidies' impact will be felt in '16
No change for now on county roads
BCSO deputy injured in collision
SUV struck by semi on Highway 95
Ship named in honor of Capt. Lyon
Official ceremony held at Pentagon
Dixon's first bill: NRA license plate
Measure wins unanimous support


January 20
USFS stalls on sewer district hookup
Funding dilemma at Priest Lake
Town's children mysteriously dying
Idaho religious sect refuses doctor
Idaho's poor, disabled still struggling
Demand high for public assistance
Obama visiting Boise on Wednesday
First stop following State of the Union


January 19
Teen's suicide casts light on issue
Mother, SHS counselor speak out
Residents speak out against retreat
P&Z meeting lasts three hours
Grimm led charge for city's future
Outgoing planner will leave legacy






Link up to local bloggers:
• Alternative Horsemanship. Philosophies, training theories and humor with Samantha Harvey.
• A Real Estate Guide by Lauren Adair. Agent covers the art of staging, renting vs. owning, real estate trends, more.
• As The Lake Churns. About Priest Lake, the land, people and happenings.
• Brian's Bike Buzz. He rides bikes, dreams about bikes, and blogs about biking in Sandpoint and afield.
• Chamber Chatter. Sandpoint chamber keeps readers in the know on Chamber and business happenings.
• Eye on Boise. Betsy Z. Russell covers Idaho news from The Spokesman-Review's bureau in Boise.
• From a Simple Mind. Local great-grandma tosses loose thoughts.
• Hike North Idaho. Love to read about, and share, stories of hiking in North Idaho? Then this adventure blog's for you!
• Huckleberries. Spokesman-Review's David Oliveria puts his finger on pulse of current regional news and happenings.
• Hyperbole and a Half. With 550k Facebook likes and 140k Twitter followers (at last count), Sandpoint homegirl Allie Brosh has gone viral.
• I Love. I Live. I Ride. Sandpoint's Danielle lives on a 5th generation family ranch, but still has time to blog!
• Keokee Blog. Marketing group offer a window into the company's work, trends, tips and more.
• Lake Pend Oreille School District. What's happening in our local schools? Follow LPOSD Superintendent Shawn Woodward's weekly blog.
• Lublyou. Katie and Ben post snapshots from Sandpoint and the area, as well as mouthwatering food photos.
• Mountain Architect. John Hendricks blogs on projects, trends and more.
• North Idaho Dog Fun. A resource for "all things dog" in North Idaho.
• Sandpoint Wellness Council. Alternative practitioners blog on natural health care.
• Schweitzer Originals. Blog editor Marianne Love's first-hand accounts from folks who know and love the mountain.
• Skookum Photography. Ralph Bartholdt's award-winning writing and snapshots of eclectic personalities.
• Slight Detour. Sandpoint native and former SHS English teacher Marianne Love writes daily about life around here.
• Sparkling Vintage Life. Jennifer Lamont Leo on preserving the past, and "grace notes" for 21st century life.
• Writing North Idaho. A web retreat for writers in the North Idaho Panhandle.




Get an eyeful of Sandpoint at this photo diary, updated a few times weekly. If you're a shutterbug, enter your own shots for fame and prizes. Click to see the digital album.



If you like Sandpoint, you'll love Sandpoint Magazine. This color glossy magazine has been published twice a year since 1990. Read the current issue and check the Sandpoint Magazine archive – more than 100 stories online.


Ben Stein: The American Spectator
Ben Stein is a writer, actor, economist and lawyer who lives in Beverly Hills, Calif., and Sandpoint. He writes "Ben Stein's Diary" for every issue of The American Spectator - and often writes about Sandpoint! Check out his webpage for links to his essays.

Ben Stein: The American Spectator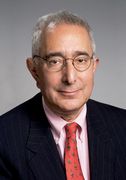 Ben Stein is a writer, actor, economist and lawyer who lives in Beverly Hills, Calif., and Sandpoint. He writes "Ben Stein's Diary" for every issue of The American Spectator - and often writes about Sandpoint. View his webpage for links to his essays at Spectator.org; here's a sample of Sandpoint mentions in his essays:
- Sandpoint When It Shimmers, 7.8.14
- Goodbye to Sandpoint, 9.18.12
- Far Away From the Panic, 8.10.11
Schweitzer big on powder, light on parties
Seattle Times writer reviews Schweitzer Mountain Resort in a story picked up by the Idaho Statesman Nov. 24, 2014: "On a midweek, balmy spring day with no lift lines and still decent snow, I swooped down the empty slopes and paused to revel in the views. It was a taste of skier heaven." See the full story, "Schweitzer ski resort: Big on powder, light on parties."
Setting is 'second to none'
Writer extols the many virtues of our region in Travel Destination: Scenic Sandpoint in The Columbus Dispatch on June 22, 2014. "The forte of the town, whose oldest buildings date only to the early 20th century, lies not in its architecture but in its natural beauty."
Picture-Perfect Mountain Town
Sandpoint was rated as one of "10 Picture-Perfect Mountain Towns" by USA Today on Nov. 28, 2013. "... This little township is a vibrant, happening haven in the wilds of northern Idaho."
Idaho's Hippest Mountain Town
Sandpoint's a ski town that's also "urbane and cultured" says a November 2013 story, "Idaho's Hippest Mountain Town" in Men's Journal. "As tempted as you'll be to linger in town, the majestic Selkirk Mountains ... exert a gravitational pull."

Sandpoint's an American eCity
Seems there are both brains and beauty around here: Sandpoint was named the 2013 Idaho eCity, an award by Google to recognize the strongest online business community in each state.

We've got 'famed tree skiing'
Sandpoint ranks as one of the "Top 10 Emerging Ski Towns" according to National Geographic Adventure ... "for those seeking the famed tree skiing of the Selkirks without the trip to Canada."

Schweitzer one of '10 Best Mountains You've Never Skied'
Ski Magazine touts Schweitzer as one of the '10 Best Mountains You've Never Skied' in its November 2012 issue. Tons of snow, awesome terrain, no crowds and cold beer rate northern Idaho ski resort on enviable list.
Sandpoint a lakeside destination
The Missoulian highlights Sandpoint as a lakeside destination in light of Rand McNally's 'Best of the Road' Most Beautiful Small Town award bestowed on our little mountain-and-lake berg, in a July 24, 2012, feature story.
Schweitzer is 'Sandpoint's secret'
Bellingham Herald says Schweitzer Mountain Resort is a 'Sandpoint secret,' and has something for everybody in a March 11, 2012, article.
Sandpoint a 'prettiest winter town'
Travel & Leisure magazine ranks Sandpoint among the nation's dozen "prettiest winter towns" in a March 2, 2012, feature.
Schweitzer an 'underrated' resort
CNN/Travel in a Feb. 24, 2012, feature lists Schweitzer Mountain Resort as one of 7 Underrated Ski Resorts, noting that it's unlikely you'll wait more than five minutes in the lift line.
A 'Best Old House Town'
Our town's many vintage residential homes caught the eye of This Old House, which in February 2012 named Sandpoint a "Best Old House Neighborhood 2012." Read about it at This Old House.
'No. 1 Ski Town in USA'
That's what Rand McNally called Sandpoint when it named the country's "Top Seven Ski Towns" in a January 17, 2012, roundup of the best mountain towns. Sandpoint won the top rating over the likes of Lake Tahoe, Park City, Mammoth and Jackson. Go read the Rand McNally story.
'Most Beautiful Town in USA'
So say USA Today and Rand McNally, which sent traveling teams to towns around the nation to determine the five best small towns in America. Sandpoint grabbed "Most Beautiful Town" honors from among an initial 600+ nominees. Read the Best of the Road page.
A memorable travel destination
Canadian lifestyle website SweetMama.com ranks Sandpoint as one of its 15 Destinations for Memorable Family Travel in a June 13, 2011, posting.
Under the radar ski town
Sandpoint's small-town charm and great skiing win it accolades as "most under the radar ski town" in Sunset Magazine's "Top 10 Best Ski Destinations in the West."
We're a railroading attraction
Sandpoint's famous as "The Funnel" for railroads in the northern tier states, as USA Today writes in its Aug. 4, 2010, story "Idaho town draws railfans from around world."
Who says you can't have it all?
Sandpoint's a good destination for second home buyers, says USA Today in its April 16, 2010, story, "Having it all in Sandpoint."
Add to your winter bucket list
"Sandpoint, Idaho, may not be on your winter bucket list -- but it should be," says Big Sky Journal in its December 2009 article "Sandpoint Winter Carnival provides perfect haven."
Leading the transition movement
New York Times writes in-depth article on the Sandpoint Transition Initiative in its story "The End is Near! (Yay!)" (registration required) published in April 2009.
An abundance of trout
Fly Rod + Reel named Sandpoint a Top 10 Trout Town in March 2009.
A 'Top 10 Dream Town'
Sunset Magazine calls Sandpoint a "four-season outdoorsy resort that's also a real town with a strong community spirit." Click to see the September 2008 Top 10 Dream Towns list.
We're a 'market to watch'
Mountain Living Magazine says Sandpoint is one of 5 "mountain markets to watch." Click to see its September 2008 market appraisal, What Market Slump? (pdf format)
An 'idyllic adventure haven'
National Geographic Adventure Magazine touts the local character of "quiet Sandpoint," while newcomers rave about the town's strong sense of community. Click to read the August 2008 story Idaho's Last Stand.
Now we're top 10 for retirement
U.S. News & World Report names Sandpoint one of the nation's top 10 retirement spots "that offer delightful surroundings and amenities but still are easy on the wallet." Click to read the June 3, 2007, cover story, or check the Sandpoint profile titled "Lakeside living that's far from the crowds."
A top-15 travel destination
"I was smitten with this lakefront town from the moment I saw it," says USA Today travel writer Laura Bly in naming Sandpoint a top U.S. destination. Read the entire May 25, 2007, story: Summer Vacations: 15 unforgettable trips.
We've got the goods in fall
The New York Times features Sandpoint and Lake Pend Oreille in a guide for "leaf lovers" published Oct. 6, 2006. Click to read the full story: Fall Foliage; Bright Leaves, Big Country.
Click for more National Press
Be an informed voter. The Election Central page provides a voter's handbook for upcoming elections, with links to information about the candidates and issues voters will see on the ballot come election day.


Sand Creek Byway

Despite years of controversy and legal action against the proposed Highway 95 bypass around Sandpoint, the Sand Creek Byway construction commenced in 2008 and was finished and opened to the public July 27, 2012.
Resource links:
• ITD Sand Creek Bypass – Weekly updates
• Aerial Photos – Photographer Jerry Luther captures monthly snapshots of progress on the Sand Creek Bypass; photos are posted on CallJerry.biz/SandCreek