Current news from local and regional media, including the Sandpoint Reader, Spokesman-Review and the Sandpoint Online Newsroom

July 28
Geaudreau held in county jail
Man threatened couple, others
Vets, families enjoy LPO outing
Courtesy of Boats for Heroes

July 27
Report: Gum spit in officer's face
DUI suspect picks up extra charge
Standoff suspect pleads guilty
Muskrat faces sentencing Sept. 23
Lottery gives $49.5m to Idaho schools
Record payout from high ticket sales

July 26
Otter helps Kochava celebrate HQ
CEO: Growing to 120 by next year
City mulls details for solar project
Work begins in August or September
Blanchard man's trial starts Aug. 9
Ransom accused of kidnapping, rape
NYC model shows different is beautiful
Midstokke grew up in Sandpoint

July 25
Priest Lake study to be wide, deep
Aims to maintain summer pool level
Sandpoint business icon retiring
De LaVergne ready to kayak, play
Site named to 'Legacy' program
700 acres surround Bonner Lake

July 22
Kuhn pleads not guilty in crash
 Charged with DUI in church van accident
City debates cell phone tower ban
 Planner calls for emergency moratorium
Disability group awards city police
 Praises efforts to help man get guide dog
Actor's latest role depicts backwoods father
 Mortensen brought props from Sandpoint home

July 21
Kochava celebrating its big move
Governor to attend July 25 event
Crash suspect faces prison term
Goulette hit Litehouse employees
Applications due by August 5
Long Bridge repairs progressing
$2.2m project wraps up this fall

July 20
Police able to take vehicles home
Council approves use of funding
SMS adds suicide prevention program
Sources of Strength training this fall
Angels readying backpack program
Assists in back-to-school supplies
Exploitation case is dismissed
Woman accused of neglect

July 19
Kochava to unveil headquarters
Governor attending event July 25
Mural requests spark guidelines
Arts Commission OKs proposal
Prison ordered in infant death
Baby tested positive for meth

July 18
Woman drowns in Lake Pend Oreille
Apparently fell while walking to condo
A year later, Bayview back to normal
Still no cause in Cape Horn fire
Garcia's guitar played at The Hive
Kimock performed special show

July 14
Hearing set in watercraft accident
22-year-old charged with felony
Finally Home class educates buyers
BCHA hosts seminar every year
Laclede man waives hearing right
Kuhn charged in high-speed crash

July 13
Highway 95 speed limit to increase
Hayden to Athol stretch hits 70 mph
Rogers, Kraemer nab Idaho awards
Decker sworn in; Oler resigning

July 12
County resets code change hearing
Applies to minor land divisions
Idaho Water board meeting on tap
To be held July 22 in Sandpoint
Zindler enjoyed visits, books

July 11
Lease OK'd in city-owned facility
Locks in Biomedical Innovations
Parking proposals approved by city
Mayor's plan includes more options
Some businessowners air concerns

July 7
Belt tightening in BID's future
Adjusts to $20k funding reduction
Driver pleads guilty in fatal crash
Hjelt apologizes to victim's family
Trio hopeful for wilderness action
Encouraged after trip to D.C.

July 5
Judge allows escape details in trial
Reiling charged with lewd conduct
Ex-BGH executive faces sentencing
Harvel, 47, pled guilty to grand theft
Increase in boat traffic boosts risks
Stations aim to keep waters clean

July 1
Pedestrian killed on McGhee Road
Another woman airlifted to hospital

June 30
Log boom breached above LPO
County OKs landowner relief
Little jumps into governor race
Aims to succeed Otter in 2018
Library to talk about expansion
Speeding up outreach activities

June 29
Officials discuss fire agreement
Mostly praise for joint powers
New gun law takes effect Friday
Can carry guns without permit
July 2-3 celebration full o' fun
Idaho's 4th no-texting anniversary
Hands-free efforts stuck in neutral

June 28
4th brings changes to Garfield Bay
County had public safety concerns
38 lots sold at Priest Lake auction
$18.9m goes to school endowment
Ford launches write-in bid for post
Says platform is based on honesty

June 27
Bonners Ferry man dies in crash
Gust in rollover on I-90 off-ramp
Solar roadway installation on track
Company also lands job in Missouri
Forest Service fire chief takes post
Rau previously an Idaho supervisor

June 23
Six injured in crash on Highway 2
Car hits van carrying church group
County revises building permit process
PHD no longer required to sign off
ICF awards $85k to area nonprofits
From suicide prevention to the arts

June 22
City urges caution on pipe insurance
Wants homeowners to research issue
Disabled vet secures chance for dog
Aided by city's new control program
County to upgrade voting technology
Will replace 15-year-old equipment

June 21
State increases amount of funding
IFG seeks info in wolves' deaths
Litter of pups found in Athol area
Report: More Idaho kids in poverty
Not enough attend schools, as well

June 16
Increased bail sought in Gervasi case
25-year-old faces multiple charges
Molander resigns from LPOSD post
Clark Fork residents air concerns
31 students receive $33,000

June 15
City plans crackdown on scofflaws
Unpaid parking tickets total $56,000
7 named to sustainability committee
Mayor says panel will advise leaders
WWII memoir melds humor, history
Author signs books June 16 at Keokee

June 14
Sandpoint vigil held for victims
Organized by local PFLAG chapter
DUI suspect accused of kicking cop
Sagle woman failed field sobriety test
Bonner 911 can now receive texts
New service rolled out in the region

June 13
Rental homes scarce in Sandpoint
More retirees moving into the area
City parking changes in the works
Rognstad drafts plan for downtown
Hearing waived in child abuse case
Clark Fork man set to be arraigned

June 9
Yarno named SHS football coach
Was assistant coach at Highland
Gervasi arrested on multiple charges
Allegedly opened fire on patrol unit
Idaho National Guard closing facility
Affects Bonners Ferry readiness center

June 8
Schweitzer Cutoff project takes off
Work begins on new bicycle lane
Forrest Bird High holds graduation
35 graduates finish charter school
Aviation is soaring in Sandpoint
Increasing role in local economy

June 7
Regional quake drill starting up
Test response to Cascadia Rising
Crapo to Trump: Withdraw comment
Candidate questioned judge's heritage
California man awaits sentencing

June 6
Sandpoint updates economic plan
OKs lease agreement with Lead-Lok
County plans visit to Clagstone
Site of 12,000-acre easement
Course improvements being made

June 2
Litehouse sees double-digit growth
Employee-owned company sales up 10%
Panel urges review of pension perk
Idaho law benefits legislative service
Idaho congressman urges fitness
Rep. Simpson has lost 68 pounds

June 1
Child endangerment trial pending
Woman accused of leaving child
Farm Tour celebrates 50th year
Event draws about 90 participants
Idaho icon Andrus reflects on career
Ex-governor was influential leader

May 31
Community honors vets' sacrifices
Ceremonies held at cemeteries
Event honors fallen soldiers, Lyon
Family, residents join Ehredt's run
Spirit Lake is seeing a revival
Growth, farmers market, more
NEW: Adventure Girl Annie. Annie Love (who grew up in Sandpoint) is walking the 500-mile Camino de Santiago with a few new friends from throughout the world. Follow her trek.

Tuk Tuk Diaries. Sandpoint local Matt Krabacher and pal Sam set out to drive a tuk tuk, aka motorized rickshaw, the length of Africa from Dec '15-April '16.

Alternative Horsemanship. Philosophies, training theories and humor with Samantha Harvey.

As The Lake Churns. About Priest Lake, the land, people and happenings.

Brian's Bike Buzz. He rides bikes, dreams about bikes, and blogs about biking in Sandpoint and afield.

Eye on Boise. Betsy Z. Russell covers Idaho news from The Spokesman-Review's bureau in Boise.

From a Simple Mind. Local great-grandma tosses loose thoughts.

Hike North Idaho. Love to read about, and share, stories of hiking in North Idaho? Then this adventure blog's for you!

Huckleberries. Spokesman-Review's David Oliveria puts his finger on pulse of current regional news and happenings.

Hyperbole and a Half. With 550k Facebook likes and 140k Twitter followers (at last count), Sandpoint homegirl Allie Brosh has gone viral.

I Love. I Live. I Ride. Sandpoint's Danielle lives on a 5th generation family ranch, but still has time to blog!

Keokee Blog. Sandpoint media firm offers marketing tips and trends, plus a window into the company's work.

Lake Pend Oreille School District. What's happening in our local schools? Follow LPOSD Superintendent Shawn Woodward's weekly blog.

Lublyou. Sandpoint native Ben and Russian wife Katie post snapshots of their new life in New York City.

Mountain Architect. John Hendricks blogs on projects, trends and more.

Sandpoint Wellness Council. Alternative practitioners blog on natural health care.

Slight Detour. Sandpoint native and former SHS English teacher Marianne Love writes daily about life around here.

Sparkling Vintage Life. Jennifer Lamont Leo on preserving the past, and "grace notes" for 21st century life.

Writing North Idaho. A web retreat for writers in the North Idaho Panhandle.


Get an eyeful of Sandpoint at this ongoing photo diary of our area. If you're a shutterbug, enter your own shots for fame and prizes. Click to see the digital album.



If you like Sandpoint, you'll love Sandpoint Magazine. This color glossy magazine has been published twice a year since 1990. Read the current issue and check the Sandpoint Magazine archive – more than 500 stories online.


Ben Stein: The American Spectator
Ben Stein is a writer, actor, economist and lawyer who lives in Beverly Hills, Calif., and Sandpoint. He writes "Ben Stein's Diary" for every issue of The American Spectator - and often writes about Sandpoint! Check out his webpage for links to his essays.

Ben Stein: The American Spectator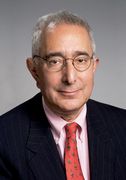 Ben Stein is a writer, actor, economist and lawyer who lives in Beverly Hills, Calif., and Sandpoint. He writes "Ben Stein's Diary" for every issue of The American Spectator - and often writes about Sandpoint. View his webpage for links to his essays at Spectator.org; here's a sample of Sandpoint mentions in his essays:
- Sandpoint When It Shimmers, 7.8.14
- Goodbye to Sandpoint, 9.18.12
- Far Away From the Panic, 8.10.11
Schweitzer big on powder, light on parties
Seattle Times writer reviews Schweitzer Mountain Resort in a story picked up by the Idaho Statesman Nov. 24, 2014: "On a midweek, balmy spring day with no lift lines and still decent snow, I swooped down the empty slopes and paused to revel in the views. It was a taste of skier heaven." See the full story, "Schweitzer ski resort: Big on powder, light on parties."
Setting is 'second to none'
Writer extols the many virtues of our region in Travel Destination: Scenic Sandpoint in The Columbus Dispatch on June 22, 2014. "The forte of the town, whose oldest buildings date only to the early 20th century, lies not in its architecture but in its natural beauty."
Picture-Perfect Mountain Town
Sandpoint was rated as one of "10 Picture-Perfect Mountain Towns" by USA Today on Nov. 28, 2013. "... This little township is a vibrant, happening haven in the wilds of northern Idaho."
Idaho's Hippest Mountain Town
Sandpoint's a ski town that's also "urbane and cultured" says a November 2013 story, "Idaho's Hippest Mountain Town" in Men's Journal. "As tempted as you'll be to linger in town, the majestic Selkirk Mountains ... exert a gravitational pull."

Sandpoint's an American eCity
Seems there are both brains and beauty around here: Sandpoint was named the 2013 Idaho eCity, an award by Google to recognize the strongest online business community in each state.

We've got 'famed tree skiing'
Sandpoint ranks as one of the "Top 10 Emerging Ski Towns" according to National Geographic Adventure ... "for those seeking the famed tree skiing of the Selkirks without the trip to Canada."

Schweitzer one of '10 Best Mountains You've Never Skied'
Ski Magazine touts Schweitzer as one of the '10 Best Mountains You've Never Skied' in its November 2012 issue. Tons of snow, awesome terrain, no crowds and cold beer rate northern Idaho ski resort on enviable list.
Sandpoint a lakeside destination
The Missoulian highlights Sandpoint as a lakeside destination in light of Rand McNally's 'Best of the Road' Most Beautiful Small Town award bestowed on our little mountain-and-lake berg, in a July 24, 2012, feature story.
Schweitzer is 'Sandpoint's secret'
Bellingham Herald says Schweitzer Mountain Resort is a 'Sandpoint secret,' and has something for everybody in a March 11, 2012, article.
Sandpoint a 'prettiest winter town'
Travel & Leisure magazine ranks Sandpoint among the nation's dozen "prettiest winter towns" in a March 2, 2012, feature.
Schweitzer an 'underrated' resort
CNN/Travel in a Feb. 24, 2012, feature lists Schweitzer Mountain Resort as one of 7 Underrated Ski Resorts, noting that it's unlikely you'll wait more than five minutes in the lift line.
A 'Best Old House Town'
Our town's many vintage residential homes caught the eye of This Old House, which in February 2012 named Sandpoint a "Best Old House Neighborhood 2012." Read about it at This Old House.
'No. 1 Ski Town in USA'
That's what Rand McNally called Sandpoint when it named the country's "Top Seven Ski Towns" in a January 17, 2012, roundup of the best mountain towns. Sandpoint won the top rating over the likes of Lake Tahoe, Park City, Mammoth and Jackson. Go read the Rand McNally story.
'Most Beautiful Town in USA'
So say USA Today and Rand McNally, which sent traveling teams to towns around the nation to determine the five best small towns in America. Sandpoint grabbed "Most Beautiful Town" honors from among an initial 600+ nominees. Read the Best of the Road page.
A memorable travel destination
Canadian lifestyle website SweetMama.com ranks Sandpoint as one of its 15 Destinations for Memorable Family Travel in a June 13, 2011, posting.
Under the radar ski town
Sandpoint's small-town charm and great skiing win it accolades as "most under the radar ski town" in Sunset Magazine's "Top 10 Best Ski Destinations in the West."
We're a railroading attraction
Sandpoint's famous as "The Funnel" for railroads in the northern tier states, as USA Today writes in its Aug. 4, 2010, story "Idaho town draws railfans from around world."
Who says you can't have it all?
Sandpoint's a good destination for second home buyers, says USA Today in its April 16, 2010, story, "Having it all in Sandpoint."
Add to your winter bucket list
"Sandpoint, Idaho, may not be on your winter bucket list -- but it should be," says Big Sky Journal in its December 2009 article "Sandpoint Winter Carnival provides perfect haven."
Leading the transition movement
New York Times writes in-depth article on the Sandpoint Transition Initiative in its story "The End is Near! (Yay!)" (registration required) published in April 2009.
An abundance of trout
Fly Rod + Reel named Sandpoint a Top 10 Trout Town in March 2009.
A 'Top 10 Dream Town'
Sunset Magazine calls Sandpoint a "four-season outdoorsy resort that's also a real town with a strong community spirit." Click to see the September 2008 Top 10 Dream Towns list.
We're a 'market to watch'
Mountain Living Magazine says Sandpoint is one of 5 "mountain markets to watch." Click to see its September 2008 market appraisal, What Market Slump? (pdf format)
An 'idyllic adventure haven'
National Geographic Adventure Magazine touts the local character of "quiet Sandpoint," while newcomers rave about the town's strong sense of community. Click to read the August 2008 story Idaho's Last Stand.
Now we're top 10 for retirement
U.S. News & World Report names Sandpoint one of the nation's top 10 retirement spots "that offer delightful surroundings and amenities but still are easy on the wallet." Click to read the June 3, 2007, cover story, or check the Sandpoint profile titled "Lakeside living that's far from the crowds."
A top-15 travel destination
"I was smitten with this lakefront town from the moment I saw it," says USA Today travel writer Laura Bly in naming Sandpoint a top U.S. destination. Read the entire May 25, 2007, story: Summer Vacations: 15 unforgettable trips.
We've got the goods in fall
The New York Times features Sandpoint and Lake Pend Oreille in a guide for "leaf lovers" published Oct. 6, 2006. Click to read the full story: Fall Foliage; Bright Leaves, Big Country.
Click for more National Press
Be an informed voter. The Election Central page provides a voter's handbook for upcoming elections, with links to information about the candidates and issues voters will see on the ballot come election day.


Sand Creek Byway

Despite years of controversy and legal action against the proposed Highway 95 bypass around Sandpoint, the Sand Creek Byway construction commenced in 2008 and was finished and opened to the public July 27, 2012.
Resource links:
• ITD Sand Creek Bypass – Weekly updates
• Aerial Photos – Photographer Jerry Luther captures monthly snapshots of progress on the Sand Creek Bypass; photos are posted on CallJerry.biz/SandCreek