Current news from local and regional media, including the Sandpoint Reader, Spokesman-Review and the Sandpoint Online Newsroom

October 13
Jury finds ex-teacher not guilty
Thiel accused of sexual battery
U.S. to get first Dark Sky Reserve
Central Idaho designation pending
Kalispel obtain funding for pens
'Last ditch effort' to save caribou

October 12
Bonners Ferry man killed in crash
Crump rolled truck on Highway 95
Jury to deliberate ex-teacher's case
Thiel charged with sexual battery
BCSO cleared in public complaint
Info was removed from EMS run log

October 11
Roundabout art budget set at $113k
Project is 'Gateway to Sandpoint'
Bigger event drawing area schools
Health enrollment begins Nov. 1
'Business as usual' for Idahoans

October 10
Collection site 'dirty, unsightly'
Clark Fork school blog a success
Wampus Talks hits 100,000 views
Anita Hill to deliver U of I lecture
Sprang into national spotlight in '91

October 9
Food For Our Children drive is on
Pays for students' food on weekends
SHS staff take part in 'Connections'
Tour businesses throughout the area
Says Trump is a 'change-agent'

October 6
Man seeks leniency in stabbing case
Harp ordered to serve up to 15 years
Students continue kindness mission
SMS group is traveling to Spain
Yates seeks Idaho's No. 2 position
Ex-GOP chair way aide to Cheney

October 5
Timber industry hopeful of new bill
Would move lawsuits to arbitration
SHS interns take on variety of jobs
Career-tech class aids experiences

October 4
PHD reports first flu death of season
N. Idaho man died of complications
LPO to fluctuate in elevation
Idahoans share Vegas experiences
Stories from the horrific shooting

October 3
City: Flyers about mayor are false
Another round being distributed
Kootenai murder case is resuming
Coleman charged in driver's death
Culture shock: Exploring SHS cliques
Create boundaries or foster growth?

October 2
KLT mounts final push for project
Raising $2.1 million to buy forest
Two Idaho couples recall shooting
Won trip, tickets to Vegas concert
Hearing set for man in abuse case
Walden charged with lewd conduct

September 28
Man killed was real estate agent
Johnson shot by BCSO deputies
Three homes catch fire in Laclede
One destroyed; no injuries reported
Court officials warn of jury scam
Caller sought personal information

September 27
Craig Johnson shot near Coolin
Ransom in prison for 2016 crimes
Coats 4 Kids now accepting donations
39 donation boxes in Sandpoint area

September 26
ISP: BCSO deputies shoot, kill suspect
Attempting to serve warrant in Coolin
Millions being spent on busy segment
Probation revoked in arson case
11-year-old admitted setting fire
4 SHS students win merit honors
Roget named NMS semi-finalist
PL landowners sue over variance
Bonner County approved setback
Cleanup underway on Clark Fork
31 railcars derailed, dumped coal

September 25
Couple arraigned in Yaak homicide
Ezra, Sarah Skinner plead not guilty
Decide to forego emergency levy
Ex-teacher's trial set for Oct. 10
Thiel taught at LPO high school

September 21
City holds UI property workshop
Parks and recreation is top choice
CdA jury selected for Renfro trial
Man charged in police officer's death
Settlement reached in football injury
Priest River teen hurt during game

September 20
City 'not done' with intersection
Consultants to offer suggestions
Litehouse tournament aids PAFE
31 teams participate at CdA Resort
Judge denies trial venue change
Forker, 39, accused of battery

September 19
Local groups host diversity event
Equinox for Equality held Friday
LPOSD transportation trio honored
Nominees win Best of Idaho 2017
Ponderay hosts high-flying event
Neighbor Day an event for all

September 18
IDL: Seek permits in fall, winter
Dock applications a required step
Angels over Sandpoint hits 20 years
Fundraising dance marks anniversary
Hearing pending in local rape case
California teen accused in incident

September 14
Two arrested after 13-year-old shot
Teens were fishing on Priest River
Sewer work shuts part of First Ave.
Project likely finished by Oct. 20
Sandpoint native aids UI research
Bowen engineering tendon tissue

September 13
Smoke cancels Draft Horse Show
Organizers set sights on 2018 event
Cooldown approaching with rain
NIMSEF now taking applications
Helps children enjoy Schweitzer

September 12
Vacation rental hearings to continue
Westwood residents share concerns
Plane crashes at Priest Lake airstrip
No injuries reported for 4 occupants
Jury selection begins in Renfro trial
Accused of killing CdA policeman

September 11
LPO drawdown to begin Sept. 18
Expected to hit low by November
City bids farewell to BID group
To decide on $50k fund balance
Film production to shut Hope bridge
Traffic will be rerouted Sept. 21-22

September 7
Racist fliers target Sandpoint mayor
Task force holds news conference
Car show puts shine on education
Injectors event coming downtown
Air quality affects wildlife, pets

September 6
2019's $78m is a 6.4% increase
Smoky start to new school year
LPOSD keeps students indoors
Foster pleads not guilty in shootings
Accused of ambushing two deputies

September 5
Evaluation ordered in stabbing case
Coleman, 19, charged with murder
Caribou Fire doubles to 17k acres
Structures destroyed in Montana
Two allegedly jumped man

August 31
Ponderay OKs $1.9 million budget
Mayor says he's 'thankful for city'
Priest River teen sentenced in case
Must serve up to his 21st birthday
Smoke degrades region's air quality
Due to fires in neighboring states

August 30
Teen arrested in cab driver's death
Accused of premeditated murder
800 students receive Angels backpacks
Program continues to grow in county
Trestle Creek killing still unsolved

August 29
Cab driver killed in Bonner County
Picked up person at Spokane Airport
Take a trek through city's history
Sandpoint hosts two walking tours
Library expansion makes progress
Just $60,000 shy of amount needed

August 28
Fire danger extreme in Panhandle
Two actives fires burning in IPNF
Couple arrested in man's death
Gillett was found in Upper Yaak
'Son of a gun, I've got another shot'
Kramer a finalist for Hall of Fame

August 24
36 cyclists aid Blue Haven home
'Bike and Build' helps across U.S.
Trek shines light on Parkinson's
Woolnough part of 'Pass to Pass'
NIC debuts new recreation center
Student fees help fund $7.9m facility
As The Lake Churns. About Priest Lake, the land, people and happenings.

Brian's Bike Buzz. He rides bikes, dreams about bikes, and blogs about biking in Sandpoint and afield.

Eye on Boise. Betsy Z. Russell covers Idaho news from The Spokesman-Review's bureau in Boise.

From a Simple Mind. Local great-grandma tosses loose thoughts.

Hike North Idaho. Love to read about, and share, stories of hiking in North Idaho? Then this adventure blog's for you!

Huckleberries. Spokesman-Review's David Oliveria puts his finger on pulse of current regional news and happenings.

I Love. I Live. I Ride. Sandpoint's Danielle lives on a 5th generation family ranch, but still has time to blog!

Keokee Blog. Company highlights, SEO, social media and marketing tips, Wordpress tutorials and resources.

Mountain Architect. John Hendricks blogs on projects, trends and more.

Sandpoint Wellness Council. Alternative practitioners blog on natural health care.

Slight Detour. Sandpoint native and former SHS English teacher Marianne Love writes daily about life around here.

Sparkling Vintage Life. Jennifer Lamont Leo on preserving the past, and "grace notes" for 21st century life.
Writing North Idaho. A web retreat for writers in the North Idaho Panhandle.


Get an eyeful of Sandpoint at this ongoing photo diary of our area. If you're a shutterbug, enter your own shots for fame and prizes. Click to see the digital album.



If you like Sandpoint, you'll love Sandpoint Magazine. This color glossy magazine has been published twice a year since 1990. Read the current issue and check the Sandpoint Magazine archive – more than 500 stories online.


Ben Stein: The American Spectator
Ben Stein is a writer, actor, economist and lawyer who lives in Beverly Hills, Calif., and Sandpoint. He writes "Ben Stein's Diary" for every issue of The American Spectator - and often writes about Sandpoint! Check out his webpage for links to his essays.

Ben Stein: The American Spectator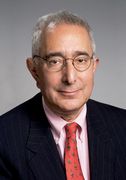 Ben Stein is a writer, actor, economist and lawyer who lives in Beverly Hills, Calif., and Sandpoint. He writes "Ben Stein's Diary" for every issue of The American Spectator - and often writes about Sandpoint. View his webpage for links to his essays at Spectator.org; here's a sample of Sandpoint mentions in his essays:
- Sandpoint When It Shimmers, 7.8.14
- Goodbye to Sandpoint, 9.18.12
- Far Away From the Panic, 8.10.11
One of 24 'coolest towns'
Matador Network names Sandpoint as one of the nation's coolest towns, saying we have "almost too many" scenic byways and mountain ranges for one town. That's how we like it!
Schweitzer big on powder, light on parties
Seattle Times writer reviews Schweitzer Mountain Resort in a story picked up by the Idaho Statesman Nov. 24, 2014: "On a midweek, balmy spring day with no lift lines and still decent snow, I swooped down the empty slopes and paused to revel in the views. It was a taste of skier heaven." See the full story, "Schweitzer ski resort: Big on powder, light on parties."
Setting is 'second to none'
Writer extols the many virtues of our region in Travel Destination: Scenic Sandpoint in The Columbus Dispatch on June 22, 2014. "The forte of the town, whose oldest buildings date only to the early 20th century, lies not in its architecture but in its natural beauty."
Picture-Perfect Mountain Town
Sandpoint was rated as one of "10 Picture-Perfect Mountain Towns" by USA Today on Nov. 28, 2013. "... This little township is a vibrant, happening haven in the wilds of northern Idaho."
Idaho's Hippest Mountain Town
Sandpoint's a ski town that's also "urbane and cultured" says a November 2013 story, "Idaho's Hippest Mountain Town" in Men's Journal. "As tempted as you'll be to linger in town, the majestic Selkirk Mountains ... exert a gravitational pull."

Sandpoint's an American eCity
Seems there are both brains and beauty around here: Sandpoint was named the 2013 Idaho eCity, an award by Google to recognize the strongest online business community in each state.

We've got 'famed tree skiing'
Sandpoint ranks as one of the "Top 10 Emerging Ski Towns" according to National Geographic Adventure ... "for those seeking the famed tree skiing of the Selkirks without the trip to Canada."

Schweitzer one of '10 Best Mountains You've Never Skied'
Ski Magazine touts Schweitzer as one of the '10 Best Mountains You've Never Skied' in its November 2012 issue. Tons of snow, awesome terrain, no crowds and cold beer rate northern Idaho ski resort on enviable list.
Sandpoint a lakeside destination
The Missoulian highlights Sandpoint as a lakeside destination in light of Rand McNally's 'Best of the Road' Most Beautiful Small Town award bestowed on our little mountain-and-lake berg, in a July 24, 2012, feature story.
Sandpoint a 'prettiest winter town'
Travel & Leisure magazine ranks Sandpoint among the nation's dozen "prettiest winter towns" in a March 2, 2012, feature.
Schweitzer an 'underrated' resort
CNN/Travel in a Feb. 24, 2012, feature lists Schweitzer Mountain Resort as one of 7 Underrated Ski Resorts, noting that it's unlikely you'll wait more than five minutes in the lift line.
A 'Best Old House Town'
Our town's many vintage residential homes caught the eye of This Old House, which in February 2012 named Sandpoint a "Best Old House Neighborhood 2012." Read about it at This Old House.
'No. 1 Ski Town in USA'
That's what Rand McNally called Sandpoint when it named the country's "Top Seven Ski Towns" in a January 17, 2012, roundup of the best mountain towns. Sandpoint won the top rating over the likes of Lake Tahoe, Park City, Mammoth and Jackson. Go read the Rand McNally story.
'Most Beautiful Town in USA'
So say USA Today and Rand McNally, which sent traveling teams to towns around the nation to determine the five best small towns in America. Sandpoint grabbed "Most Beautiful Town" honors from among an initial 600+ nominees. Read the Best of the Road page.
Under the radar ski town
Sandpoint's small-town charm and great skiing win it accolades as "most under the radar ski town" in Sunset Magazine's "Top 10 Best Ski Destinations in the West."
We're a railroading attraction
Sandpoint's famous as "The Funnel" for railroads in the northern tier states, as USA Today writes in its Aug. 4, 2010, story "Idaho town draws railfans from around world."
Who says you can't have it all?
Sandpoint's a good destination for second home buyers, says USA Today in its April 16, 2010, story, "Having it all in Sandpoint."
Leading the transition movement
New York Times writes in-depth article on the Sandpoint Transition Initiative in its story "The End is Near! (Yay!)" (registration required) published in April 2009.
We're a 'market to watch'
Mountain Living Magazine says Sandpoint is one of 5 "mountain markets to watch." Click to see its September 2008 market appraisal, What Market Slump? (pdf format)
An 'idyllic adventure haven'
National Geographic Adventure Magazine touts the local character of "quiet Sandpoint," while newcomers rave about the town's strong sense of community. Click to read the August 2008 story Idaho's Last Stand.
A top-15 travel destination
"I was smitten with this lakefront town from the moment I saw it," says USA Today travel writer Laura Bly in naming Sandpoint a top U.S. destination. Read the entire May 25, 2007, story: Summer Vacations: 15 unforgettable trips.
We've got the goods in fall
The New York Times features Sandpoint and Lake Pend Oreille in a guide for "leaf lovers" published Oct. 6, 2006. Click to read the full story: Fall Foliage; Bright Leaves, Big Country.
Click for more National Press
Be an informed voter. The Election Central page provides a voter's handbook for upcoming elections, with links to information about the candidates and issues voters will see on the ballot come election day.


Sand Creek Byway

Despite years of controversy and legal action against the proposed Highway 95 bypass around Sandpoint, the Sand Creek Byway construction commenced in 2008 and was finished and opened to the public July 27, 2012.
Resource links:
• ITD Sand Creek Bypass – Weekly updates
• Aerial Photos – Photographer Jerry Luther captures monthly snapshots of progress on the Sand Creek Bypass; photos are posted on CallJerry.biz/SandCreek