Current news from local sources, including the Bonner County Daily Bee, The River Journal and the Sandpoint Online Newsroom

January 23
Fires damage duplex on city's west side
Simultaneous fires puzzle investigators
Idaho senators move to repeal law
Introduce bill to ban instant racing machines
'Instant racing' machines draw ire
Idaho lawmakers say they were deceived
President visits BSU engineering lab
Obama: I'm fascinated by this stuff
McCall Winter Carnival turns 50
Mountain burg celebrates over 10 days


January 22
Litehouse now 100% employee owned
Company announces details of sale
Arrest made in cold-case killing
Vay man charged in wife's '97 death
WSJ reports on airport archers
Deer dilemma brings bowhunters


January 21
Subsidies' impact will be felt in '16
No change for now on county roads
BCSO deputy injured in collision
SUV struck by semi on Highway 95
Ship named in honor of Capt. Lyon
Official ceremony held at Pentagon
Dixon's first bill: NRA license plate
Measure wins unanimous support


January 20
USFS stalls on sewer district hookup
Funding dilemma at Priest Lake
Town's children mysteriously dying
Idaho religious sect refuses doctor
Idaho's poor, disabled still struggling
Demand high for public assistance
Obama visiting Boise on Wednesday
First stop following State of the Union


January 19
Teen's suicide casts light on issue
Mother, SHS counselor speak out
Residents speak out against retreat
P&Z meeting lasts three hours
Grimm led charge for city's future
Outgoing planner will leave legacy


January 16
Ex-county clerk seeks dismissal
Moves to have perjury charge dropped
Broadband audit shows low school usage
Raises questions on Idaho Education Network
Lawmakers align with Otter on forecast
Tax revenue projected to rise 5.5 percent
In brief: xCraft raises seed money
Company crowdfunds new, fast drones


January 15
Train hearing draws more than 100
City officials air concerns to railroad
Documents detail Moscow shooting
Manager tried to escape out window
Ski, snowshoe event coming to area
Western Nordic Roundup is Jan. 24


January 14
Northside teacher killed in collision
Logging truck struck Jensen's car
P&Z to take up asphalt plant issue
Sagle landowners voice opposition
20 years ago, four wolves released
What if it had never happened?


January 13
Six county officials take oaths
Rosedale, Sudick are newcomers
Moscow suspect appears in court
Lee charged with eluding officers
74-year-old artist's advice: Just do it
Bonnie Shields explores backcountry
Winter Trails Day a big success
New enthusiasts to Nordic skiing


January 12
Assistive technology program thrives
Sandpoint embraces lending resource
Moscow in disbelief after killings
Community mourns three victims
Otter delivers State of the State
Education, roads top agenda


January 9
Obama: Free community college for all
Lines out proposal on social media


January 8
Daring rescue saves stranded elk
Farmers pull animals out of the ice
Highway 97 blocked at Beauty Bay
Rockslide north of Harrison area
Idaho: The state of one-party rule
Will leaders "Add the Words"?
Which states get most SS benefits?
See where Idaho, Bonner County rank


January 7
Claim filed against Sandpoint, BGH
Shooting victim's husband seeks $2m
Labrador explains vote for Boehner
'Not endorsement of past leadership'
Diver repairs flotation systems
Snow weighs on Bayview homes


January 6
Expert: Riley shooting was avoidable
Officers should attempt to calm, contain
County seeks AG's opinion on issue
Realtors want MLS data to stay private
Man injured in Highway 95 crash
Collision north of Bonners Ferry
Idaho hits peak flu season
One of the highest in nation


January 5
Literacy finds ally in Book Trust
Program includes LPOSD first-graders
SilverWing: No settlement offer made
Disputes claim made by commissioner
CWC's demise spurs innovation
Sandpoint enjoying second wind


January 2
Teen arrested on battery charge
Allegedly stabbed man during altercation
Inlander recaps the year in news
Marijuana, marriage equality shaped year


January 1
County seeks vote in railroad proposal
Tongue River would lead to more coal trains
Volunteers rescue dogs in Monarchs
Hunting dogs spent two nights trapped
Hundreds take icy Polar Bear Plunge
Colder-than-average weather marks tradition
Gun toddler used was in purse's holster
Father-in-law speaks up about Rutledge


December 31
SPOT eyes Boundary County routes
May provide free bus three days a week
Toddler shoots, kills mother in Walmart
Blackfoot resident was an INL scientist
Albertsons to merge with Safeway
$9 billion deal to close in January
Mom fatally shot in Hayden Walmart
2-year-old son used her concealed gun


December 30
Toddler accidentally shoots shopper
Kills 29-year-old in Hayden Walmart
Stolen grader recovered in Montana
Suspect arrested in equipment heist
Montana man charged in local theft
County grader found in Lincoln RV park
Blood supply critically low in 2 types
Center needs 500 donors this week


December 29
Woman seeks new home in Spokane Valley
Leaving Sandpoint for work, cheaper rent
Biologists improve kokanee spawning beds
New gravel at Bayview a success

December 28
Mr. Sub celebrates 32 years
Popular restaurant a local landmark
Officials considered firing squad
Dropped draft legislation due to cost
First heavy snow brings slick roads
13-year-old killed in Highway 95 crash
Series of earthquakes puzzling scientists
Most recent swarms felt in Challis area
USFS restoration plan open for comment
Agency aims to help whitebark pine

December 27
Riley doubts wife had death wish
Says lethal force was unexpected
Snow to be followed by cold blast
Stiff winds could cause drifting snow
Woman dies after Highway 95 crash
Drove off Dufort Road in front of car

December 26
County planning new waste site
Will add full-service site in Blanchard
Horvath sentenced to life without parole
Sandpoint native killed man in Williston

December 25
USFS project to restore whitebark pine
Seeking comments on Lightning Creek plan

December 24
Cell tower proposed in Colburn
Would add capacity to Verizon Wireless

December 23
Shelter welcomes dog delivery
18 dogs, 4 puppies flown in
Storms may hinder pass travel
Mainly Wednesday and Sunday
Odds for a White Christmas?
Weather blog makes prediction


December 22
Marine surprises children with visit
Hall family ready to enjoy holidays
Region's grizzly population stable
Despite two bear mortalities in '14
Trial sought in SilverWing lawsuit
County rejected to settle for $5 million


December 18
Panel seeks lake level certainties
Lakes Commission refines document
Kokanee loving Lake Pend Oreille gravel
Project follows 20-plus years of research
Grant to assess area's oil train risks
Counties updating response plans
Snow is slow to show this ski season
Schweitzer grateful for artificial snow
Micron celebrates its successes
Boise chipmaker employs 6,000


December 17
County agrees to maintain road
East Shore located in Priest Lake
Otter: Gay marriage input compelling
Wants court to hear Idaho's arguments
Idaho volunteering ranks 2nd in U.S.
More than one-third donated time


December 16
Agency helps families own homes
BCHA sees work come to fruition
F&G seeks info on moose poaching
Carcass found in Bonner County
Cities, counties wary of proposal
Public-records review process eyed


December 15
Ponderay unveils plans for big future
Design firm, officials discuss potential
Bald eagles flock to Bayview
View KREM 2 news report»
Shop joins downtown's 'Music Row'
Wilburn Custom Shop opens on First


December 12
Public barred from rail issues meeting
City denies violating open meeting law
People pack open government workshop
Record turnout for Idaho attorney general
American Legion meets with local veterans
Offers to help recruit VA doctors
BNSF hiring in Spokane, North Idaho
Hired 100 and to add 50 more in 2015


December 11
Response credited with saving life
219 patron puts knife in own chest
Idaho's Ybarra keeping low profile
Incoming ed chief on a 'silent tour'
Moose Madness set for North Idaho
Basketball match-off coming Dec. 16


December 10
Keyes leaves Bonner County Daily Bee
Jim McKiernan named new publisher
Alarm activated in SMS lockdown
Accidental call triggers procedure
Report: Federal lands transfer costly
Idaho could lose $111m annually
Frontier cuts Spokane-Denver route
Airline service will end in early 2015


December 8
Depot project reveals railroad history
Amtrak plans for mid-January opening
Idaho Lakes Commission set to meet
Will discuss abandonment of proposal
Manslaughter case heads to trial
Man charged in Highway 2 collision
Sandpoint's ProBuild closes doors
Company cites insufficient business


December 5
Forest plan would aid Scotchman proposal
Recommends 26,000 acres for wilderness
Coon: Video doesn't support stabbing story
Woman claims restroom scuffle inflicted wound
Grant to help restore Panida's ceiling
Archive: Theater to close during work next summer






Link up to local bloggers:

• Alternative Horsemanship. Philosophies, training theories and humor with Samantha Harvey.
• A Real Estate Guide by Lauren Adair. Agent covers the art of staging, renting vs. owning, real estate trends, more.
• As The Lake Churns. About Priest Lake, the land, people and happenings.
• Brian's Bike Buzz. He rides bikes, dreams about bikes, and blogs about biking in Sandpoint and afield.
• Chamber Chatter. Sandpoint chamber keeps readers in the know on Chamber and business happenings.
• Eye on Boise. Betsy Z. Russell covers Idaho news from The Spokesman-Review's bureau in Boise.
• From a Simple Mind. Local great-grandma tosses loose thoughts.
• Huckleberries. Spokesman-Review's David Oliveria puts his finger on pulse of current regional news and happenings.
• Hyperbole and a Half. With 550k Facebook likes and 140k Twitter followers (at last count), Sandpoint homegirl Allie Brosh has gone viral.
• Keokee Blog. Marketing group offer a window into the company's work, trends, tips and more.
• Lake Pend Oreille School District. What's happening in our local schools? Follow LPOSD Superintendent Shawn Woodward's weekly blog.
• Lublyou. Katie and Ben post snapshots from Sandpoint and the area, as well as mouthwatering food photos.
• Mountain Architect. John Hendricks blogs on projects, trends and more.
• North Idaho Dog Fun. A resource for "all things dog" in North Idaho.
• Sandpoint Wellness Council. Alternative practitioners blog on natural health care.
• Schweitzer Originals. Blog editor Marianne Love's first-hand accounts from folks who know and love the mountain.
• Skookum Photography. Ralph Bartholdt's award-winning writing and snapshots of eclectic personalities.
• Slight Detour. Sandpoint native and former SHS English teacher Marianne Love writes daily about life around here.
• Sparkling Vintage Life. Jennifer Lamont Leo on preserving the past, and "grace notes" for 21st century life.
• Writing North Idaho. A web retreat for writers in the North Idaho Panhandle.







Get an eyeful of Sandpoint at this photo diary, updated a few times weekly. If you're a shutterbug, enter your own shots for fame and prizes. Click to see the digital album.



If you like Sandpoint, you'll love Sandpoint Magazine. This color glossy magazine has been published twice a year since 1990. Read the current issue and check the Sandpoint Magazine archive – more than 100 stories online.


Ben Stein: The American Spectator
Ben Stein is a writer, actor, economist and lawyer who lives in Beverly Hills, Calif., and Sandpoint. He writes "Ben Stein's Diary" for every issue of The American Spectator - and often writes about Sandpoint! Check out his webpage for links to his essays.

Ben Stein: The American Spectator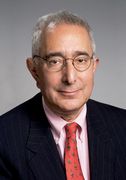 Ben Stein is a writer, actor, economist and lawyer who lives in Beverly Hills, Calif., and Sandpoint. He writes "Ben Stein's Diary" for every issue of The American Spectator - and often writes about Sandpoint. View his webpage for links to his essays at Spectator.org; here's a sample of Sandpoint mentions in his essays:
- Sandpoint When It Shimmers, 7.8.14
- Goodbye to Sandpoint, 9.18.12
- Far Away From the Panic, 8.10.11
Schweitzer big on powder, light on parties
Seattle Times writer reviews Schweitzer Mountain Resort in a story picked up by the Idaho Statesman Nov. 24, 2014: "On a midweek, balmy spring day with no lift lines and still decent snow, I swooped down the empty slopes and paused to revel in the views. It was a taste of skier heaven." See the full story, "Schweitzer ski resort: Big on powder, light on parties."
Setting is 'second to none'
Writer extols the many virtues of our region in Travel Destination: Scenic Sandpoint in The Columbus Dispatch on June 22, 2014. "The forte of the town, whose oldest buildings date only to the early 20th century, lies not in its architecture but in its natural beauty."
Picture-Perfect Mountain Town
Sandpoint was rated as one of "10 Picture-Perfect Mountain Towns" by USA Today on Nov. 28, 2013. "... This little township is a vibrant, happening haven in the wilds of northern Idaho."
Idaho's Hippest Mountain Town
Sandpoint's a ski town that's also "urbane and cultured" says a November 2013 story, "Idaho's Hippest Mountain Town" in Men's Journal. "As tempted as you'll be to linger in town, the majestic Selkirk Mountains ... exert a gravitational pull."

Sandpoint's an American eCity
Seems there are both brains and beauty around here: Sandpoint was named the 2013 Idaho eCity, an award by Google to recognize the strongest online business community in each state.

We've got 'famed tree skiing'
Sandpoint ranks as one of the "Top 10 Emerging Ski Towns" according to National Geographic Adventure ... "for those seeking the famed tree skiing of the Selkirks without the trip to Canada."

Schweitzer one of '10 Best Mountains You've Never Skied'
Ski Magazine touts Schweitzer as one of the '10 Best Mountains You've Never Skied' in its November 2012 issue. Tons of snow, awesome terrain, no crowds and cold beer rate northern Idaho ski resort on enviable list.
Sandpoint a lakeside destination
The Missoulian highlights Sandpoint as a lakeside destination in light of Rand McNally's 'Best of the Road' Most Beautiful Small Town award bestowed on our little mountain-and-lake berg, in a July 24, 2012, feature story.
Schweitzer is 'Sandpoint's secret'
Bellingham Herald says Schweitzer Mountain Resort is a 'Sandpoint secret,' and has something for everybody in a March 11, 2012, article.
Sandpoint a 'prettiest winter town'
Travel & Leisure magazine ranks Sandpoint among the nation's dozen "prettiest winter towns" in a March 2, 2012, feature.
Schweitzer an 'underrated' resort
CNN/Travel in a Feb. 24, 2012, feature lists Schweitzer Mountain Resort as one of 7 Underrated Ski Resorts, noting that it's unlikely you'll wait more than five minutes in the lift line.
A 'Best Old House Town'
Our town's many vintage residential homes caught the eye of This Old House, which in February 2012 named Sandpoint a "Best Old House Neighborhood 2012." Read about it at This Old House.
'No. 1 Ski Town in USA'
That's what Rand McNally called Sandpoint when it named the country's "Top Seven Ski Towns" in a January 17, 2012, roundup of the best mountain towns. Sandpoint won the top rating over the likes of Lake Tahoe, Park City, Mammoth and Jackson. Go read the Rand McNally story.
'Most Beautiful Town in USA'
So say USA Today and Rand McNally, which sent traveling teams to towns around the nation to determine the five best small towns in America. Sandpoint grabbed "Most Beautiful Town" honors from among an initial 600+ nominees. Read the July 21, 2011, USA Today story or check the Best of the Road page.
A memorable travel destination
Canadian lifestyle website SweetMama.com ranks Sandpoint as one of its 15 Destinations for Memorable Family Travel in a June 13, 2011, posting.
Under the radar ski town
Sandpoint's small-town charm and great skiing win it accolades as "most under the radar ski town" in Sunset Magazine's "Top 10 Best Ski Destinations in the West."
We're a railroading attraction
Sandpoint's famous as "The Funnel" for railroads in the northern tier states, as USA Today writes in its Aug. 4, 2010, story "Idaho town draws railfans from around world."
Who says you can't have it all?
Sandpoint's a good destination for second home buyers, says USA Today in its April 16, 2010, story, "Having it all in Sandpoint."
Add to your winter bucket list
"Sandpoint, Idaho, may not be on your winter bucket list -- but it should be," says Big Sky Journal in its December 2009 article "Sandpoint Winter Carnival provides perfect haven."
Leading the transition movement
New York Times writes in-depth article on the Sandpoint Transition Initiative in its story "The End is Near! (Yay!)" (registration required) published in April 2009.
An abundance of trout
Fly Rod + Reel named Sandpoint a Top 10 Trout Town in March 2009.
A 'Top 10 Dream Town'
Sunset Magazine calls Sandpoint a "four-season outdoorsy resort that's also a real town with a strong community spirit." Click to see the September 2008 Top 10 Dream Towns list.
We're a 'market to watch'
Mountain Living Magazine says Sandpoint is one of 5 "mountain markets to watch." Click to see its September 2008 market appraisal, What Market Slump? (pdf format)
An 'idyllic adventure haven'
National Geographic Adventure Magazine touts the local character of "quiet Sandpoint," while newcomers rave about the town's strong sense of community. Click to read the August 2008 story Idaho's Last Stand.
Now we're top 10 for retirement
U.S. News & World Report names Sandpoint one of the nation's top 10 retirement spots "that offer delightful surroundings and amenities but still are easy on the wallet." Click to read the June 3, 2007, cover story, or check the Sandpoint profile titled "Lakeside living that's far from the crowds."
A top-15 travel destination
"I was smitten with this lakefront town from the moment I saw it," says USA Today travel writer Laura Bly in naming Sandpoint a top U.S. destination. Read the entire May 25, 2007, story: Summer Vacations: 15 unforgettable trips.
We've got the goods in fall
The New York Times features Sandpoint and Lake Pend Oreille in a guide for "leaf lovers" published Oct. 6, 2006. Click to read the full story: Fall Foliage; Bright Leaves, Big Country.
Click for more National Press
Be an informed voter. The Election Central page provides a voter's handbook for upcoming elections, with links to information about the candidates and issues voters will see on the ballot come election day.


Sand Creek Byway

Despite years of controversy and legal action against the proposed Highway 95 bypass around Sandpoint, the Sand Creek Byway construction commenced in 2008 and was finished and opened to the public July 27, 2012.
Resource links:
• ITD Sand Creek Bypass – Weekly updates
• Aerial Photos – Photographer Jerry Luther captures monthly snapshots of progress on the Sand Creek Bypass; photos are posted on CallJerry.biz/SandCreek