Current news from local and regional media, including the Sandpoint Reader, Spokesman-Review and the Sandpoint Online Newsroom

November 20
Tom Sherry's 2018 winter forecast
56" for Sandpoint (70" is normal)
Worker killed in SW Idaho explosion
Three injured at hazardous waste site
Gov. Otter grants his fifth pardon
Man convicted of rape at age 18

November 19
Snowmaking gets season started
Secures $50 million investment
Below 3% for 14th month in a row
A primer for Turkey Day travelers
Things to know before heading out

November 15
Chamber seeks T-shirt donations
Sending to California residents
Understory Coffee and Tea expands
Cafe on Highway 200 opens Nov. 20
Christmas tree installed downtown
Naples company donates grand fir

November 14
Idaho utilities are cheapest in U.S.
Average cost estimated at $343/mo.
Grant sought for Lakeshore paving
Request $100,000 from ITD program
Endowment benefits communities
Woman turned inheritance into fortune

November 13
Region's economy attracts newcomers
Could bring 15,000 more people in '19
It's Christmas tree season in IPNF
$5 permits available at ranger stations
Middleton parents rally for principal
School board mum on reinstatement

November 12
Man pleads guilty to killing cab driver
Pursuit of death penalty is dropped
Otter reflects on 12 years as governor
Advice for Little: 'Focus on necessary'
Bloomberg: EPA ready to reopen mine
Lead, zinc still flowing into Lake CdA

November 8
GOP, Medicaid expansion win big
'Hardworking Idahoans not forgotten'
Democrats do poorly in North Idaho
But pick up seats in southern region
High hopes on Inland NW slopes
Resorts optimistic despite forecasts
Middleton school staff reinstated
Put on leave after donning costumes

November 7
Republicans sweep Bonner County
Scott, McDonald, Bradshaw win
Brad Little elected Idaho governor
Defeats Democrat Paulette Jordan
Superintendent Ybarra re-elected
Oversees Idaho public schools
- Idaho OKs Medicaid expansion
- Horse racing initiative fails

November 6
Oprah hits back at racist robocalls
'Jesus don't like ugly,' she posts
Option could save time, effort
Idaho's midterm: What's at stake
Governor, Medicaid, gambling ...

November 5
14 Idaho teachers are put on leave
Dressed up as Mexicans, border wall
Thousands sign petition for teachers
Seek to reinstate 14 who were suspended
Litehouse CEO Jim Frank retires
Prior steps in as interim president

November 1
Idaho's dangerous for snow driving
Study puts us in top 5 worst
Avista weighs in on ballot measure
Warns of significant cost increases
Federal suspect jailed in Bonner County
Isenberg faces four charges of theft

October 31
Young voters: energized or disengaged?
Groups mobilizing Idahoans ages 18-29
BNSF awaits federal OK on bridge
Will be ready to start construction
Jury awards $600,000 in boat crash
Collision killed three on Lake CdA

October 29
28 using new adult completer scholarship
Idaho aims for residents to finish college
Governors race a study in contrasts
Both embody state they seek to lead
An interview with Avista CEO Morris
Expects to wrap up Hydro One deal

October 26
County will not settle lawsuit
Filed by former airport director
Man, 20, dies in crash near Coolin
Lost control of truck on Highway 57
Emphasize need for stringent EIS

October 25
Mauling victim faces online threats
Legasa's brush with bear draws hate
Candidates cover the issues at forum
Smelter sparks animated discussion
Schweitzer signs chairlift contracts
Replacing Snow Ghost next summer

October 24
UI celebrates organic agriculture center
Dennis Pence donates land, buildings
Rhodes moves out of Sandpoint home
Alleged to be behind racist robocalls
Rhodes tied to Florida robocalls
Targets candidate for governor

October 23
Sandpoint tops 'places to retire' list
SmartAsset ranks 10 best in Idaho
Council OKs final wastewater plan
Upgrades set for South Sandpoint site
Less snow predicted this winter
Meteorologist: 61-66" in Sandpoint

October 18
McDonald facing backlash over audio
Says comments 'dramatically edited'
Searches in Idaho are called off
Two missing in separate cases
Lieutenant governor hopefuls spar
McGeachin, Collum debate issues

October 17
Otter: Hunter tainted Idaho's reputation
Calls commissioner's photos distasteful
Spirit Lake man dies in shooting
Apparently attacked two women
Idaho owes $20 million to fight fires
202 in 2018 were caused by humans

October 16
IFG commissioner resigns amid flap
Shared photos of Africa hunting trip
Bear attack survivor recalls ordeal
Hunters had filmed bear spray video
Kodiak planes assist Michael efforts
Quest sends team from Sandpoint

October 15
'A king in a crown' at Sandpoint High
Downs syndrome student wins title
Hayden man survives bear attack
Legasa was hunting in Montana
Otter endorses horse racing vote
Initiative seeks to revive industry

October 11
Prop 1 'horse racing' leads spending
Eclipses Idaho's governor race
Is Idaho ready to expand Medicaid?
Polls are showing significant support
Local 'Misery' play gets the axe
Legal complications halt shows

October 10
County adopts social media policy
Affects all employees and officials
Search continues for two missing
Separate incidents in Idaho County
Schools.com ranks U of I #1 in Idaho
Organization looks at 'overall picture'

October 9
Idaho OKs hike in health plan rates
2019 plans will rise average of 5%
Leonard Paul Store to be auctioned
Owners had tried selling the business
Man organizing clown performance
To play accordions at Rhodes' home
Bobcat photographed on Long Bridge
Sandpoint Police capture unusual scene

October 8
Groups seek commissioners' recusal
Involves proposed smelter property
Lawyer: Man too young for penalty
Coleman charged in Kootenai murder
Costs, efficiencies hinder solar roads
Sandpoint project illustrates problem
Sun Valley tops in Ski Magazine poll
Schweitzer also receives a mention

October 4
Remains identified as missing woman
BCSO labels death as a homicide
Sandpoint seeks solution to goose issue
City Beach droppings draw complaints
Avista lowers electricity rates
Drop 5.5% for Idaho customers
Jordan, Little talk tax, fiscal policy
Candidates attend first public forum

October 3
Scotchman advisory vote scrutinized
Boise writer shares opinion on issue
For Schweitzer, is faster lift better?
Getting nostalgic about Snowghost
Another sign of Idaho growth ...
California company moving to Boise

October 2
Schweitzer makes management changes
Deepens its family-based experiences
State government center in the works
Idaho bought 200-acre HP campus
Idaho warns of voter registration scam
Callers request personal information
As The Lake Churns. About Priest Lake, the land, people and happenings.

Brian's Bike Buzz. He rides bikes, dreams about bikes, and blogs about biking in Sandpoint and afield.

Hike North Idaho. Love to read about, and share, stories of hiking in North Idaho? Then this adventure blog's for you!


Get an eyeful of Sandpoint at this ongoing photo diary of our area. If you're a shutterbug, enter your own shots for fame and prizes. Click to see the digital album.



If you like Sandpoint, you'll love Sandpoint Magazine. This color glossy magazine has been published twice a year since 1990. Read the current issue and check the Sandpoint Magazine archive – more than 500 stories online.


Ben Stein: The American Spectator
Ben Stein is a writer, actor, economist and lawyer who lives in Beverly Hills, Calif., and Sandpoint. He writes "Ben Stein's Diary" for every issue of The American Spectator - and often writes about Sandpoint! Check out his webpage for links to his essays.

Ben Stein: The American Spectator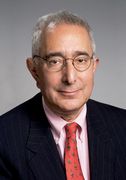 Ben Stein is a writer, actor, economist and lawyer who lives in Beverly Hills, Calif., and Sandpoint. He writes "Ben Stein's Diary" for every issue of The American Spectator - and often writes about Sandpoint. View his webpage for links to his essays at Spectator.org; here's a sample of Sandpoint mentions in his essays:
- Sandpoint When It Shimmers, 7.8.14
- Goodbye to Sandpoint, 9.18.12
- Far Away From the Panic, 8.10.11
One of 24 'coolest towns'
Matador Network names Sandpoint as one of the nation's coolest towns, saying we have "almost too many" scenic byways and mountain ranges for one town. That's how we like it!
Schweitzer big on powder, light on parties
Seattle Times writer reviews Schweitzer Mountain Resort in a story picked up by the Idaho Statesman Nov. 24, 2014: "On a midweek, balmy spring day with no lift lines and still decent snow, I swooped down the empty slopes and paused to revel in the views. It was a taste of skier heaven." See the full story, "Schweitzer ski resort: Big on powder, light on parties."
Setting is 'second to none'
Writer extols the many virtues of our region in Travel Destination: Scenic Sandpoint in The Columbus Dispatch on June 22, 2014. "The forte of the town, whose oldest buildings date only to the early 20th century, lies not in its architecture but in its natural beauty."
Picture-Perfect Mountain Town
Sandpoint was rated as one of "10 Picture-Perfect Mountain Towns" by USA Today on Nov. 28, 2013. "... This little township is a vibrant, happening haven in the wilds of northern Idaho."
Idaho's Hippest Mountain Town
Sandpoint's a ski town that's also "urbane and cultured" says a November 2013 story, "Idaho's Hippest Mountain Town" in Men's Journal. "As tempted as you'll be to linger in town, the majestic Selkirk Mountains ... exert a gravitational pull."

Sandpoint's an American eCity
Seems there are both brains and beauty around here: Sandpoint was named the 2013 Idaho eCity, an award by Google to recognize the strongest online business community in each state.

We've got 'famed tree skiing'
Sandpoint ranks as one of the "Top 10 Emerging Ski Towns" according to National Geographic Adventure ... "for those seeking the famed tree skiing of the Selkirks without the trip to Canada."

Schweitzer one of '10 Best Mountains You've Never Skied'
Ski Magazine touts Schweitzer as one of the '10 Best Mountains You've Never Skied' in its November 2012 issue. Tons of snow, awesome terrain, no crowds and cold beer rate northern Idaho ski resort on enviable list.
Sandpoint a lakeside destination
The Missoulian highlights Sandpoint as a lakeside destination in light of Rand McNally's 'Best of the Road' Most Beautiful Small Town award bestowed on our little mountain-and-lake berg, in a July 24, 2012, feature story.
Sandpoint a 'prettiest winter town'
Travel & Leisure magazine ranks Sandpoint among the nation's dozen "prettiest winter towns" in a March 2, 2012, feature.
Schweitzer an 'underrated' resort
CNN/Travel in a Feb. 24, 2012, feature lists Schweitzer Mountain Resort as one of 7 Underrated Ski Resorts, noting that it's unlikely you'll wait more than five minutes in the lift line.
A 'Best Old House Town'
Our town's many vintage residential homes caught the eye of This Old House, which in February 2012 named Sandpoint a "Best Old House Neighborhood 2012." Read about it at This Old House.
'No. 1 Ski Town in USA'
That's what Rand McNally called Sandpoint when it named the country's "Top Seven Ski Towns" in a January 17, 2012, roundup of the best mountain towns. Sandpoint won the top rating over the likes of Lake Tahoe, Park City, Mammoth and Jackson. Go read the Rand McNally story.
'Most Beautiful Town in USA'
So say USA Today and Rand McNally, which sent traveling teams to towns around the nation to determine the five best small towns in America. Sandpoint grabbed "Most Beautiful Town" honors from among an initial 600+ nominees. Read the Best of the Road page.
Under the radar ski town
Sandpoint's small-town charm and great skiing win it accolades as "most under the radar ski town" in Sunset Magazine's "Top 10 Best Ski Destinations in the West."
We're a railroading attraction
Sandpoint's famous as "The Funnel" for railroads in the northern tier states, as USA Today writes in its Aug. 4, 2010, story "Idaho town draws railfans from around world."
Who says you can't have it all?
Sandpoint's a good destination for second home buyers, says USA Today in its April 16, 2010, story, "Having it all in Sandpoint."
Leading the transition movement
New York Times writes in-depth article on the Sandpoint Transition Initiative in its story "The End is Near! (Yay!)" (registration required) published in April 2009.
We're a 'market to watch'
Mountain Living Magazine says Sandpoint is one of 5 "mountain markets to watch." Click to see its September 2008 market appraisal, What Market Slump? (pdf format)
An 'idyllic adventure haven'
National Geographic Adventure Magazine touts the local character of "quiet Sandpoint," while newcomers rave about the town's strong sense of community. Click to read the August 2008 story Idaho's Last Stand.
A top-15 travel destination
"I was smitten with this lakefront town from the moment I saw it," says USA Today travel writer Laura Bly in naming Sandpoint a top U.S. destination. Read the entire May 25, 2007, story: Summer Vacations: 15 unforgettable trips.
We've got the goods in fall
The New York Times features Sandpoint and Lake Pend Oreille in a guide for "leaf lovers" published Oct. 6, 2006. Click to read the full story: Fall Foliage; Bright Leaves, Big Country.
Click for more National Press
Be an informed voter. The Election Central page provides a voter's handbook for upcoming elections, with links to information about the candidates and issues voters will see on the ballot come election day.


Sand Creek Byway

Despite years of controversy and legal action against the proposed Highway 95 bypass around Sandpoint, the Sand Creek Byway construction commenced in 2008 and was finished and opened to the public July 27, 2012.
Resource links:
• ITD Sand Creek Bypass – Weekly updates
• Aerial Photos – Photographer Jerry Luther captures monthly snapshots of progress on the Sand Creek Bypass; photos are posted on CallJerry.biz/SandCreek