Current news from local and regional media, including the Sandpoint Reader, Spokesman-Review and the Sandpoint Online Newsroom

September 19
Idaho firefighting bill totals $17m
In line with recent years' averages
Regulators OK Avista sale timeline
New schedule set after shakeup
UI rolls out rebranding effort
Pride gold "I" is official logo
'Be grateful Californians moving here'
Boise columnist hits on touchy topic

September 18
Students to gather county feedback
Invited by Project7B Sept. 20-23
WalletHub puts Gem State at 6th
Two top staffers with Jordan resign
Less than two months before election

September 14
Sagle family coping after incident
Teen survived accidental gunshot
Project nears its final stages
Area closure remains in effect

September 13
Two killed in Clark Fork collision
Three children injured, one critical
Commercial kitchens fuel industry
New facility opening in Bonner Mall
ISP won't release shooting information
Next hearing in lawsuit set for October

September 12
Smelter public meetings scheduled
Includes Priest River on Sept. 20
One wheel, one heck of a long way
Man unicycles across state for PTA
Ink fading on hunting, fishing licenses
Idaho agency offers free replacements

September 11
Sandpoint launching new mobile app
Allows users to report non-emergencies
Otter's budget office cites new laws
100 deaths this summer on Idaho roads
ISP says it's worst season for fatalities
CdA neighbors fight 'mistake on lake'
File appeal with Idaho Supreme Court

September 10
Wasylko pleads not guilty of theft
Sagle woman worked at midwifery
Forty-foot statue bound for Jamaica
Frost carving redwood in Ponderay
Claims of abuse at state-run center
Ex-employee files tort against H&W

September 7
School, city talk crosswalk safety
Washington may use gating system
NIC to create two healthcare programs
Awarded workforce development grant
Comedian aids world bicycle nonprofit
Langley kicks off tour in Sandpoint

September 6
More robocalls linked to Rhodes
Apparently targets Florida candidate
Idaho coalition fights Proposition 1
Say initiative is about slot machines
Idaho reviews inmate fire crew program
Follows rape accusation at Utah blaze

September 5
Spirit Lake dog dies from gunshot
Family offers $2,000 reward in case
Idaho's Justice Warren Jones dies
Served 10 years on Supreme Court
Vestal: California connection to hate
Racists put Idaho in spotlight again

September 4
Area school supply distributions held
Washington Trust, Angels fund events
Judge puts grizzly hunts on hold
Considers restoring protections
Double-digit growth in Idaho
Canada invests in The Great Trail
$30 million to help support system

August 31
BPA, Idaho ink 'milestone' pact
$24 million for wildlife habitat
Settlement to aid Clark Fork Delta
BPA to pay Idaho $24 million
Spokesman-Review offers buyouts
Aims to shrink newsroom staff size

August 30
Bonners Ferry boarding school closes
Northwest Academy cites enrollment
Rain helps control Cougar Fire
Burn restrictions lifted for holiday
Iowa robocalls tied to Sandpoint man
Mollie Tibbetts' name used in message

August 29
First phase of Rock Creek Mine OK'd
U.S. approval clears way for exploration
Idaho student homelessness surges
Lack of affordable housing cited
Idaho gas among nation's priciest
Sees big demand, small supply

August 28
Otter's office explains flag delay
Had to wait for Trump directive
Priest Lake auctions net $25.6m
51 lakefront lots sold by the state
IDL targets illegal fee collectors
At Priest Lake natural water slide

August 27
Survey: Idaho tops tailgate drinking
Idahoans average nine-plus beers
Shasta Groene's dad fights eviction
Gifted house may be sold by trust
Lawmaker claimed two exemptions
County denies Rep. Giddings' appeal

August 24
Organic agricultural center created
U of I acquires acreage from Pence
Downtown construction progressing
Street project on schedule, on budget
Idaho agencies finalize land deal
F&G to pay about $360,000/year

August 23
Cougar Fire grows to 6,626 acres
Fire lines holding in active areas
Bottle Bay Road project wrapping up
Expected to be open by September 15
Agencies near deal on land access
F&G considers paying sister agency

August 22
Sandpoint Police seek help in shooting
Recover gun used to kill "Duke" Dias
Air quality moderate-to-unhealthy
Wind change could bring more smoke
Idaho gets $3.2m in election security
Will secure and modernize system

August 21
Sandpoint OKs $44.5 million budget
Theme is 'framework for the future'
Schweitzer, Fall Fest hit travel picks
'Today' highlights Labor Day list
Drought conditions creep into Idaho
Hot, dry weather includes Panhandle

August 20
Cougar Fire now at 5,542 acres
Firefighters deal with wind, smoke
Small business 'Road Tour' coming
Arrives in Sandpoint September 17
Miller named new Idaho Lands director
UI grad started as wildland firefighter

August 16
Region's fires continue to grow
Smoky air in 'unhealthy' range
GOP, Democrats revise platforms
Issues include marijuana, immigration
Idaho's first medical school opens
162 students attend orientation

August 15
1.4% annual job growth in Idaho predicted
Over 105,000 jobs to be added by 2026
Smoke continues to linger in region
Doctors: All susceptible to symptoms
Idaho couple survives cave ordeal
Rescued after being trapped 30 hours

August 14
Grizzly ventures into Athol backyard
Idaho Fish and Game is tracking bear
Idaho judges study sentencing law
Could affect prison population rise
Boise-area home prices soaring
Break records on monthly basis

August 13
Cougar Fire triples to 3,454 acres
Heat, wind fan regional wildfires
Air quality hits 'unhealthy' range
Expected to linger through week
Poll: Jordan edges closer to Little
Democrat is popular for health care

August 10
Victim in Sandpoint shooting ID'd
Dias was shot by an unknown man
Wildfire smoke from B.C., other states
Some closures in Cougar Fire area
Woman's trial in Yaak death begins
Man was abducted from Ponderay

August 9
Cougar Fire now at 845 acres
Shooting suspect remains at large
Police are seeking public's help
Historic Brown House demolished
BGH will construct new building
Triple-digit temps hit the region
Plus higher-than-normal humidity

August 7
Man dead in Sandpoint motel shooting
Suspect ran from Meandering Moose
Neo-Nazi messages hit region
Nez Perce Tribe delegates visit D.C.
Discuss water pollution oversight plan
New Idaho law targets slow drivers
Five have been stopped since July 1
Father and son finish 17-hour hike
Otis hopes ordeal is yearly tradition

August 6
Blaze east of Hope still growing
Fire burning north of Sandpoint
Causes $700,000 worth of damage
Robocalls coming from Patrick Little
Kramer enters NFL Hall of Fame
Hails Lombardi, former Packers

August 3
Appeal in Riley shooting dismissed
City sought protection for officers
Thousands attend Festival's opener
Fan: 'Doesn't get better than this'
Sagle man develops bulletproof walls
Giddings seeks Rhino Hide investors

August 2
Wastewater plant site is staying put
City OK's long-term improvements
Fires start up across the region
Closest is 100-acre Cougar Fire
Northside Fire praised for assistance
Helped BCSO rescue stranded floaters

August 1
Workshop to identify budget tweaks
Will cover city's 16 specific projects
Decision issued on Boulder Creek
Project involves burning, logging
Profiles of Graduates: Sofia Kriz
Attending Beijing University in fall

July 31
Report: Teachers hit hard by inflation
Idaho pay ranks 43rd despite overhaul
Idahoan hikes 900 miles in 52 days
Finishes epic Centennial Trail trip
Historic first for Idaho's high court

July 30
Group appeals BNSF bridge permit
Filed by Wild Idaho Rising Tide
Parole officers' firearm training OK'd
Director cites area's recent shootings
Logger 'loved every minute' of career
Cook honored after 50 years in timber
Brian's Bike Buzz. He rides bikes, dreams about bikes, and blogs about biking in Sandpoint and afield.

Eye on Boise. Betsy Z. Russell covers Idaho news from The Spokesman-Review's bureau in Boise.

Hike North Idaho. Love to read about, and share, stories of hiking in North Idaho? Then this adventure blog's for you!

I Love. I Live. I Ride. Sandpoint's Danielle lives on a 5th generation family ranch, but still has time to blog!

Keokee Blog. Company highlights, SEO, social media and marketing tips, Wordpress tutorials and resources.

Mountain Architect. John Hendricks blogs on projects, trends and more.

Sandpoint Wellness Council. Alternative practitioners blog on natural health care.

Slight Detour. Sandpoint native and former SHS English teacher Marianne Love writes daily about life around here.

Sparkling Vintage Life. Jennifer Lamont Leo on preserving the past, and "grace notes" for 21st century life.
Writing North Idaho. A web retreat for writers in the North Idaho Panhandle.


Get an eyeful of Sandpoint at this ongoing photo diary of our area. If you're a shutterbug, enter your own shots for fame and prizes. Click to see the digital album.



If you like Sandpoint, you'll love Sandpoint Magazine. This color glossy magazine has been published twice a year since 1990. Read the current issue and check the Sandpoint Magazine archive – more than 500 stories online.


Ben Stein: The American Spectator
Ben Stein is a writer, actor, economist and lawyer who lives in Beverly Hills, Calif., and Sandpoint. He writes "Ben Stein's Diary" for every issue of The American Spectator - and often writes about Sandpoint! Check out his webpage for links to his essays.

Ben Stein: The American Spectator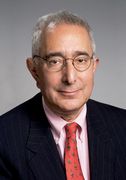 Ben Stein is a writer, actor, economist and lawyer who lives in Beverly Hills, Calif., and Sandpoint. He writes "Ben Stein's Diary" for every issue of The American Spectator - and often writes about Sandpoint. View his webpage for links to his essays at Spectator.org; here's a sample of Sandpoint mentions in his essays:
- Sandpoint When It Shimmers, 7.8.14
- Goodbye to Sandpoint, 9.18.12
- Far Away From the Panic, 8.10.11
One of 24 'coolest towns'
Matador Network names Sandpoint as one of the nation's coolest towns, saying we have "almost too many" scenic byways and mountain ranges for one town. That's how we like it!
Schweitzer big on powder, light on parties
Seattle Times writer reviews Schweitzer Mountain Resort in a story picked up by the Idaho Statesman Nov. 24, 2014: "On a midweek, balmy spring day with no lift lines and still decent snow, I swooped down the empty slopes and paused to revel in the views. It was a taste of skier heaven." See the full story, "Schweitzer ski resort: Big on powder, light on parties."
Setting is 'second to none'
Writer extols the many virtues of our region in Travel Destination: Scenic Sandpoint in The Columbus Dispatch on June 22, 2014. "The forte of the town, whose oldest buildings date only to the early 20th century, lies not in its architecture but in its natural beauty."
Picture-Perfect Mountain Town
Sandpoint was rated as one of "10 Picture-Perfect Mountain Towns" by USA Today on Nov. 28, 2013. "... This little township is a vibrant, happening haven in the wilds of northern Idaho."
Idaho's Hippest Mountain Town
Sandpoint's a ski town that's also "urbane and cultured" says a November 2013 story, "Idaho's Hippest Mountain Town" in Men's Journal. "As tempted as you'll be to linger in town, the majestic Selkirk Mountains ... exert a gravitational pull."

Sandpoint's an American eCity
Seems there are both brains and beauty around here: Sandpoint was named the 2013 Idaho eCity, an award by Google to recognize the strongest online business community in each state.

We've got 'famed tree skiing'
Sandpoint ranks as one of the "Top 10 Emerging Ski Towns" according to National Geographic Adventure ... "for those seeking the famed tree skiing of the Selkirks without the trip to Canada."

Schweitzer one of '10 Best Mountains You've Never Skied'
Ski Magazine touts Schweitzer as one of the '10 Best Mountains You've Never Skied' in its November 2012 issue. Tons of snow, awesome terrain, no crowds and cold beer rate northern Idaho ski resort on enviable list.
Sandpoint a lakeside destination
The Missoulian highlights Sandpoint as a lakeside destination in light of Rand McNally's 'Best of the Road' Most Beautiful Small Town award bestowed on our little mountain-and-lake berg, in a July 24, 2012, feature story.
Sandpoint a 'prettiest winter town'
Travel & Leisure magazine ranks Sandpoint among the nation's dozen "prettiest winter towns" in a March 2, 2012, feature.
Schweitzer an 'underrated' resort
CNN/Travel in a Feb. 24, 2012, feature lists Schweitzer Mountain Resort as one of 7 Underrated Ski Resorts, noting that it's unlikely you'll wait more than five minutes in the lift line.
A 'Best Old House Town'
Our town's many vintage residential homes caught the eye of This Old House, which in February 2012 named Sandpoint a "Best Old House Neighborhood 2012." Read about it at This Old House.
'No. 1 Ski Town in USA'
That's what Rand McNally called Sandpoint when it named the country's "Top Seven Ski Towns" in a January 17, 2012, roundup of the best mountain towns. Sandpoint won the top rating over the likes of Lake Tahoe, Park City, Mammoth and Jackson. Go read the Rand McNally story.
'Most Beautiful Town in USA'
So say USA Today and Rand McNally, which sent traveling teams to towns around the nation to determine the five best small towns in America. Sandpoint grabbed "Most Beautiful Town" honors from among an initial 600+ nominees. Read the Best of the Road page.
Under the radar ski town
Sandpoint's small-town charm and great skiing win it accolades as "most under the radar ski town" in Sunset Magazine's "Top 10 Best Ski Destinations in the West."
We're a railroading attraction
Sandpoint's famous as "The Funnel" for railroads in the northern tier states, as USA Today writes in its Aug. 4, 2010, story "Idaho town draws railfans from around world."
Who says you can't have it all?
Sandpoint's a good destination for second home buyers, says USA Today in its April 16, 2010, story, "Having it all in Sandpoint."
Leading the transition movement
New York Times writes in-depth article on the Sandpoint Transition Initiative in its story "The End is Near! (Yay!)" (registration required) published in April 2009.
We're a 'market to watch'
Mountain Living Magazine says Sandpoint is one of 5 "mountain markets to watch." Click to see its September 2008 market appraisal, What Market Slump? (pdf format)
An 'idyllic adventure haven'
National Geographic Adventure Magazine touts the local character of "quiet Sandpoint," while newcomers rave about the town's strong sense of community. Click to read the August 2008 story Idaho's Last Stand.
A top-15 travel destination
"I was smitten with this lakefront town from the moment I saw it," says USA Today travel writer Laura Bly in naming Sandpoint a top U.S. destination. Read the entire May 25, 2007, story: Summer Vacations: 15 unforgettable trips.
We've got the goods in fall
The New York Times features Sandpoint and Lake Pend Oreille in a guide for "leaf lovers" published Oct. 6, 2006. Click to read the full story: Fall Foliage; Bright Leaves, Big Country.
Click for more National Press
Be an informed voter. The Election Central page provides a voter's handbook for upcoming elections, with links to information about the candidates and issues voters will see on the ballot come election day.


Sand Creek Byway

Despite years of controversy and legal action against the proposed Highway 95 bypass around Sandpoint, the Sand Creek Byway construction commenced in 2008 and was finished and opened to the public July 27, 2012.
Resource links:
• ITD Sand Creek Bypass – Weekly updates
• Aerial Photos – Photographer Jerry Luther captures monthly snapshots of progress on the Sand Creek Bypass; photos are posted on CallJerry.biz/SandCreek