Current news from local and regional media, including the Sandpoint Reader, Spokesman-Review and the Sandpoint Online Newsroom

July 29
Bonner General named to Top 100 list
Among 1300 critical access hospitals
State will try to keep Priest Lake full
Advisory warns of drought conditions
Grazing goats fatally stabbed in CdA
Police open animal abuse investigations


July 28
Family has questions in incident
Man missing in Lake Pend Oreille
Accident killed one, injured three
Decker used oncoming lane to pass
Wilderness bill passes U.S. House
Protects Boulder-White Clouds


July 27
Sagle woman killed in collision
Highway 95 blocked for hours
Huckleberry competition heats up
Pickers reportedly getting in fights
Two die in Highway 95 collision
Car was attempting to pass semi
Dyno Wahl: Festival's spark plug
Interview with executive director


July 23
'Mermaids' tackle Lake Pend Oreille
Distance swimmers span 34-mile length
Priest Lake season may end early
Officials cite low water flow
Ponderay robbery suspect indicted
Erickson to be tried in September
Reuter: Paradox of the West
Weighs in on N.Y. Times article


July 21
Search continues for missing man
Dogs detect scent in lake, on shore
Lakes endure rise in temperature
Stress fish, threaten oxygen level
ACLU sues State of Idaho
Cites public defense system
Jury convicts Johnson of abuse
But deadlock on 3 lewd counts


July 20
Injured boy, teen rescued
Group scaling Talache hillside
'Out of this world' poster unveiled
Festival wows crowd with artwork
Highway 95 crash injures three
Teenager airlifted to the hospital


July 17
Possible cause identified in blast
11 recovering, business a 'total loss'
Fiber optics key to local prosperity
Sandpoint lagging in connectivity
Uptick in Idaho unemployment
More people are entering market
Be more careful in airplanes, Idaho
Residents have higher fatality rate


July 16
Two-year-old killed in motorhome fire
Child alone inside vehicle in Oldtown
Fire boat credited with saving homes
Timberlake Fire District vessel utilized
Zodiac employee in critical condition
New details on Newport explosion
County aims to idle mud bog events
Moves to shut off-road vehicle park


July 15
Bayview emerging from the smoke
Rallies to help residents, responders
'Mermaids' to swim Lake Pend Oreille
Attempt record 34-mile swim relay
Attacks uncover illicit relationship
Zech arrested on three felony counts
Idaho Lottery revenue down
State receives $45 million check


July 14
Sandpoint man feared drowned
Heckert allegedly jumped from boat
Idaho 'judicial emergency' declared
No replacement named for Lodge
Search continues for missing boy
Parents think toddler was abducted


July 13
Truck theft foiled by wireless device
OnStar disables vehicle stolen in Hope
Stage 1 burn ban imposed
Prohibits campfires, smoking
ISP arrest bank robbery suspect
Erickson on I-90 near Post Falls
Man's past resurfaces in incident
Suspect's use of alias divulged


July 10
Governor tours Cape Horn fire scene
Photo essay: Images of the aftermath
Reader: 'Fire season at our doorstep'
Firefighter tells of life on the line
Crews make progress on Priest fires
Winning against Granite, Blacktail fires
The Sandpoint the NY Times missed
Ben Stein pens retort to Times article


July 9
Robbery suspects ID'd; from Alaska
Driving truck with license #FTT836
$20k grant aids golf course effort
Site near Clark Fork High School
Victim remembered at memorial
One year anniversary of shooting
Bayview residents returning home
Conditions improve; fire 40% contained


July 8
Pair says Bayview fire preventable
Some believe campfire was cause
Bayview-area residents visit homes
1,300-acre blaze now 35% contained
Smoke advisory issued in North Idaho
Area wildfires are impacting air quality
Robber strikes Ponderay credit union
Male suspect left on foot with cash
Plea hearings postponed in lewd cases
Former couple faces multiple charges


July 7
Ponderay Police seek robbery suspect
Took cash from Horizon Credit Union
Disaster declared for Bayview blaze
Destruction mounts, feds take charge
Bayview locals worry about impact
Fire hits during busy tourist season
Forecast bad news for firefighters
Expected lightning, wind warning
Boat show coming to Sandpoint
Annual event features 50+ boats


July 6
Six structures destroyed in fire
Bayview blaze started near lake
Fire burning near Bonners Ferry
Lightning sparked 50-acre blaze
N.Y. Times: 'The center is holding'
Article explores Sandpoint's survival


July 2
This week's Reader, digital flip-page edition:
Oil trains: Locals brace for impact
Lions Club gears up for Fourth
Interview with Devil Makes Three
Two teens admit to SHS vandalism
Jones, Thompson set to be sentenced
Students exceed expectations on ISATs
New tests aligned with Common Core
Court affirms Hope man's conviction
Hillbroom violated no-contact order
Dr. Leedy retires after 40-plus years
Plans to 'die young as late as possible'


July 1
Kochava announces mobile ad model
Audience Attribution analyzes behavior
Stein: 'Everyone is at peace here'
Columnist in Sandpoint for summer
Connecting artifacts to stories a task
Museum director puts pieces together


June 30
Schweitzer to build Summit Lodge
Scheduled to be completed in 2016
Arrest made in Bloom Lake shooting
Chisholm charged with felony offense
Hope pilot killed in Alaska crash
Krill, eight others were on plane


June 29
Study finds county is resilient
Economy overcoming challenges
Panel: More exports, more trains
Oil train forum examines issues
Special Olympians shine at state
Sandpoint team posts strong showing


June 24
This week's Reader, digital flip-page edition:
One-Year Anniversary of Shooting
Interview with Lake Street Dive
John Craigie plays the Panida
Man accused of shooting at woman
Darden charged in Priest River incident

Dead shoplifting suspect identified
Last known address was Sandpoint

Witness recants testimony in lewd case
Came two days before sentencing


June 23
Police chase ends in car crash
Suspect injured on Highway 95 in Sagle
Oil train forum to address risks
ICL aims to inform public of dangers
Scorching heat wave on the way
Temps to hit on Hoopfest, Ironman weekend
Cd'A man featured on History Channel
Turns junk cars into custom vehicles


June 22
Sandpoint football player injured at camp
Police advise assault charge for Cd'A boy
Composer Gunther Schuller dies at 89
Was festival's music director for years
Forums to focus on oil train traffic
Speaker to address directing public policy
Schools could get $3 mllion a year more
Idaho's endowment should increase in 2016


June 21
Family turns eyesores into art
Goetzingers specialize in water tanks
Team Laughing Dog departs for RAAM
Includes 70-year-old grandpa of Hank Sturgis
Shoplifting suspect dies after detained
Was held down by grocery store employee


June 18
This week's Reader, digital flip-page edition:
Threat of climate change
There's a new distillery in town
John Craigie plays the Panida
Clark Fork access dispute escalates
Road to subdivision on private land

What makes Bonner County different?
Area aided by diverse economic activity

Panida will close for restoration work
Repair of plaster ceiling starts July 5

Suit challenges F&W's call on mine
Agency: Mine won't hurt trout, bears


June 16
Boy's death still under investigation
Official: Interviews, report in process
Man accused of lewd conduct, rape
Flanigan, 22, makes court appearance
Lowrey enters pretrial agreement
Extreme Huntress seeks resolution


June 15
Transformer malfunction cuts power
Blaze extinguished at Avista station
Magnitude 3.1 quake shakes area
Epicenter 9 miles east of Sandpoint
Larson's celebrates 75th anniversary
Remains in same downtown location
Lewis named new Kootenai mayor
Keough resigns after move from city
Spirit Lake boy, 3, dies in hot car
Mother, boyfriend sleeping in home


June 11
This week's Reader, digital flip-page edition:
Fire Season '15: Dry summer ahead?
Haunted Sandpoint: SMS Library
Interview with Ziggy Marley
Poverty a persistent issue in Sandpoint
Despite glossy image, problems exist

B.C. reservoirs to aid Northwest
Drought conditions force planning

Cyclist, 72, ready for his biggest ride
Robinson part of Race Across America

Inlander spotlights Festival, Aftival
Wahl ready for rush of excitement


June 10
Debate continues in EMS expansion
County aims to improve Sagle service
SHS football raffle a huge success
Program raises $62,475 for youth
Ex-clerk from Athol sentenced
Hansen to serve 4 years in prison


June 9
SHS students to lead July 4th parade
Lions Club: Our kids are 'outstanding'
Poll: Idahoans back wage boost
70% favor increase to $10/hour
Area golfers fall short in U.S. Open quest
Former SHS standout Lovell places 44th


June 8
Railroad response plan awaits OK
Spill strategy includes three counties
Man rescued after Long Bridge jump
Found clinging to a bridge piling
Jack Parker: Bridge to community
Served 51 years on hospital board
Narrow rescue for Amtrak's depot
Railway Age reports on re-opening
Pend Oreille River trail planned
25 miles from Oldtown to Dover


June 4
This week's Reader, digital flip-page edition:
'15 Grads: Where are they headed next?
Senior Center weighs fate of tree
Severe fire season predicted
BGH Skywalk named Jack Parker Bridge
Honors board member's service
Grimm: SURA must be more open
Agency funds infrastructure projects
Companies seek higher insurance rates
Would apply to Idaho health exchange
Tribe sues over instant racing ban veto
CdA file with Idaho Supreme Court






Link up to local bloggers:
• Alternative Horsemanship. Philosophies, training theories and humor with Samantha Harvey.
• A Real Estate Guide by Lauren Adair. Agent covers the art of staging, renting vs. owning, real estate trends, more.
• As The Lake Churns. About Priest Lake, the land, people and happenings.
• Brian's Bike Buzz. He rides bikes, dreams about bikes, and blogs about biking in Sandpoint and afield.
• Chamber Chatter. Sandpoint chamber keeps readers in the know on Chamber and business happenings.
• Eye on Boise. Betsy Z. Russell covers Idaho news from The Spokesman-Review's bureau in Boise.
• From a Simple Mind. Local great-grandma tosses loose thoughts.
• Hike North Idaho. Love to read about, and share, stories of hiking in North Idaho? Then this adventure blog's for you!
• Huckleberries. Spokesman-Review's David Oliveria puts his finger on pulse of current regional news and happenings.
• Hyperbole and a Half. With 550k Facebook likes and 140k Twitter followers (at last count), Sandpoint homegirl Allie Brosh has gone viral.
• I Love. I Live. I Ride. Sandpoint's Danielle lives on a 5th generation family ranch, but still has time to blog!
• Keokee Blog. Marketing group offer a window into the company's work, trends, tips and more.
• Lake Pend Oreille School District. What's happening in our local schools? Follow LPOSD Superintendent Shawn Woodward's weekly blog.
• Lublyou. Katie and Ben post snapshots from Sandpoint and the area, as well as mouthwatering food photos.
• Mountain Architect. John Hendricks blogs on projects, trends and more.
• North Idaho Dog Fun. A resource for "all things dog" in North Idaho.
• Sandpoint Wellness Council. Alternative practitioners blog on natural health care.
• Schweitzer Originals. Blog editor Marianne Love's first-hand accounts from folks who know and love the mountain.
• Skookum Photography. Ralph Bartholdt's award-winning writing and snapshots of eclectic personalities.
• Slight Detour. Sandpoint native and former SHS English teacher Marianne Love writes daily about life around here.
• Sparkling Vintage Life. Jennifer Lamont Leo on preserving the past, and "grace notes" for 21st century life.
• Writing North Idaho. A web retreat for writers in the North Idaho Panhandle.




Get an eyeful of Sandpoint at this photo diary, updated a few times weekly. If you're a shutterbug, enter your own shots for fame and prizes. Click to see the digital album.



If you like Sandpoint, you'll love Sandpoint Magazine. This color glossy magazine has been published twice a year since 1990. Read the current issue and check the Sandpoint Magazine archive – more than 100 stories online.


Ben Stein: The American Spectator
Ben Stein is a writer, actor, economist and lawyer who lives in Beverly Hills, Calif., and Sandpoint. He writes "Ben Stein's Diary" for every issue of The American Spectator - and often writes about Sandpoint! Check out his webpage for links to his essays.

Ben Stein: The American Spectator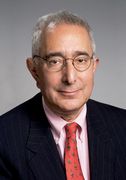 Ben Stein is a writer, actor, economist and lawyer who lives in Beverly Hills, Calif., and Sandpoint. He writes "Ben Stein's Diary" for every issue of The American Spectator - and often writes about Sandpoint. View his webpage for links to his essays at Spectator.org; here's a sample of Sandpoint mentions in his essays:
- Sandpoint When It Shimmers, 7.8.14
- Goodbye to Sandpoint, 9.18.12
- Far Away From the Panic, 8.10.11
Schweitzer big on powder, light on parties
Seattle Times writer reviews Schweitzer Mountain Resort in a story picked up by the Idaho Statesman Nov. 24, 2014: "On a midweek, balmy spring day with no lift lines and still decent snow, I swooped down the empty slopes and paused to revel in the views. It was a taste of skier heaven." See the full story, "Schweitzer ski resort: Big on powder, light on parties."
Setting is 'second to none'
Writer extols the many virtues of our region in Travel Destination: Scenic Sandpoint in The Columbus Dispatch on June 22, 2014. "The forte of the town, whose oldest buildings date only to the early 20th century, lies not in its architecture but in its natural beauty."
Picture-Perfect Mountain Town
Sandpoint was rated as one of "10 Picture-Perfect Mountain Towns" by USA Today on Nov. 28, 2013. "... This little township is a vibrant, happening haven in the wilds of northern Idaho."
Idaho's Hippest Mountain Town
Sandpoint's a ski town that's also "urbane and cultured" says a November 2013 story, "Idaho's Hippest Mountain Town" in Men's Journal. "As tempted as you'll be to linger in town, the majestic Selkirk Mountains ... exert a gravitational pull."

Sandpoint's an American eCity
Seems there are both brains and beauty around here: Sandpoint was named the 2013 Idaho eCity, an award by Google to recognize the strongest online business community in each state.

We've got 'famed tree skiing'
Sandpoint ranks as one of the "Top 10 Emerging Ski Towns" according to National Geographic Adventure ... "for those seeking the famed tree skiing of the Selkirks without the trip to Canada."

Schweitzer one of '10 Best Mountains You've Never Skied'
Ski Magazine touts Schweitzer as one of the '10 Best Mountains You've Never Skied' in its November 2012 issue. Tons of snow, awesome terrain, no crowds and cold beer rate northern Idaho ski resort on enviable list.
Sandpoint a lakeside destination
The Missoulian highlights Sandpoint as a lakeside destination in light of Rand McNally's 'Best of the Road' Most Beautiful Small Town award bestowed on our little mountain-and-lake berg, in a July 24, 2012, feature story.
Schweitzer is 'Sandpoint's secret'
Bellingham Herald says Schweitzer Mountain Resort is a 'Sandpoint secret,' and has something for everybody in a March 11, 2012, article.
Sandpoint a 'prettiest winter town'
Travel & Leisure magazine ranks Sandpoint among the nation's dozen "prettiest winter towns" in a March 2, 2012, feature.
Schweitzer an 'underrated' resort
CNN/Travel in a Feb. 24, 2012, feature lists Schweitzer Mountain Resort as one of 7 Underrated Ski Resorts, noting that it's unlikely you'll wait more than five minutes in the lift line.
A 'Best Old House Town'
Our town's many vintage residential homes caught the eye of This Old House, which in February 2012 named Sandpoint a "Best Old House Neighborhood 2012." Read about it at This Old House.
'No. 1 Ski Town in USA'
That's what Rand McNally called Sandpoint when it named the country's "Top Seven Ski Towns" in a January 17, 2012, roundup of the best mountain towns. Sandpoint won the top rating over the likes of Lake Tahoe, Park City, Mammoth and Jackson. Go read the Rand McNally story.
'Most Beautiful Town in USA'
So say USA Today and Rand McNally, which sent traveling teams to towns around the nation to determine the five best small towns in America. Sandpoint grabbed "Most Beautiful Town" honors from among an initial 600+ nominees. Read the Best of the Road page.
A memorable travel destination
Canadian lifestyle website SweetMama.com ranks Sandpoint as one of its 15 Destinations for Memorable Family Travel in a June 13, 2011, posting.
Under the radar ski town
Sandpoint's small-town charm and great skiing win it accolades as "most under the radar ski town" in Sunset Magazine's "Top 10 Best Ski Destinations in the West."
We're a railroading attraction
Sandpoint's famous as "The Funnel" for railroads in the northern tier states, as USA Today writes in its Aug. 4, 2010, story "Idaho town draws railfans from around world."
Who says you can't have it all?
Sandpoint's a good destination for second home buyers, says USA Today in its April 16, 2010, story, "Having it all in Sandpoint."
Add to your winter bucket list
"Sandpoint, Idaho, may not be on your winter bucket list -- but it should be," says Big Sky Journal in its December 2009 article "Sandpoint Winter Carnival provides perfect haven."
Leading the transition movement
New York Times writes in-depth article on the Sandpoint Transition Initiative in its story "The End is Near! (Yay!)" (registration required) published in April 2009.
An abundance of trout
Fly Rod + Reel named Sandpoint a Top 10 Trout Town in March 2009.
A 'Top 10 Dream Town'
Sunset Magazine calls Sandpoint a "four-season outdoorsy resort that's also a real town with a strong community spirit." Click to see the September 2008 Top 10 Dream Towns list.
We're a 'market to watch'
Mountain Living Magazine says Sandpoint is one of 5 "mountain markets to watch." Click to see its September 2008 market appraisal, What Market Slump? (pdf format)
An 'idyllic adventure haven'
National Geographic Adventure Magazine touts the local character of "quiet Sandpoint," while newcomers rave about the town's strong sense of community. Click to read the August 2008 story Idaho's Last Stand.
Now we're top 10 for retirement
U.S. News & World Report names Sandpoint one of the nation's top 10 retirement spots "that offer delightful surroundings and amenities but still are easy on the wallet." Click to read the June 3, 2007, cover story, or check the Sandpoint profile titled "Lakeside living that's far from the crowds."
A top-15 travel destination
"I was smitten with this lakefront town from the moment I saw it," says USA Today travel writer Laura Bly in naming Sandpoint a top U.S. destination. Read the entire May 25, 2007, story: Summer Vacations: 15 unforgettable trips.
We've got the goods in fall
The New York Times features Sandpoint and Lake Pend Oreille in a guide for "leaf lovers" published Oct. 6, 2006. Click to read the full story: Fall Foliage; Bright Leaves, Big Country.
Click for more National Press
Be an informed voter. The Election Central page provides a voter's handbook for upcoming elections, with links to information about the candidates and issues voters will see on the ballot come election day.


Sand Creek Byway

Despite years of controversy and legal action against the proposed Highway 95 bypass around Sandpoint, the Sand Creek Byway construction commenced in 2008 and was finished and opened to the public July 27, 2012.
Resource links:
• ITD Sand Creek Bypass – Weekly updates
• Aerial Photos – Photographer Jerry Luther captures monthly snapshots of progress on the Sand Creek Bypass; photos are posted on CallJerry.biz/SandCreek