Current news from local and regional media, including the Sandpoint Reader, Spokesman-Review and the Sandpoint Online Newsroom

April 20
Two killed after ATV goes over cliff
At Lake Pend Oreille's Bernard Overlook
Lawmakers honor Keough's milestone
State senator has served for 20 years
Residents polled on global warming
58 percent believe it is occuring
Idaho jobless rate drops to 3.8%
5.7% are jobless in Bonner County


April 17
County EMS releases annual report
Responded to 2,171 calls last year
Otter: Legislative session 'incomplete'
Aims to address child-support issue
Charges dismissed in lewd case
New eyewitness accounts emerge

April 16
This week's Reader, digital flip-page edition:
The Coffee Issue: Facts, fun, more
Making Sausage: 2015 Legislature
Taxi Tales: Outlaws of N. Idaho
Laughing Dog expands distribution
Investors buy CWC campus
Purchase buildings for $2.5m
Board slows Idaho tuition hikes
State funding increased 3 percent
Mystery hero saves driver
Car dangling off Idaho cliff


April 15
County calls for public review of plan
BNSF to build 2nd bridge across lake
LPOSD to cut $1 million from budget
Woodward cites declining enrollment
'Huntress' faces violation charges
Pretrial set for Sandpoint's Lowrey
Businesses tally legislative session
Applaud transportation, ed increases


April 14
Pact preserves summer pool level
Gov. Otter announces agreement
Idaho could lose child support funds
Conservatives kill compliance measure
Otter signs presidential primary bill
Creates new election in March


April 12
Otter: No early lake drawdown
LPO will be full into September
Local VA wait times beat national
Region's veterans mixed on changes
Driver who fled crash is found
Spokane man was in Chilco area


April 10
Quest Aircraft eyes expansion in Asia
Facility could take 3 years or more
Sandpoint 6th-grader a spelling ace
Wilks travels to championships in May
Otter challenges Oregon's statue plan
Recites Chief Joseph's ties to Idaho


April 9
This week's Reader, digital flip-page edition:
What happens to our recycling?
Dan Earle's Blind Art
Rock Creek Mine battle
Passerby alerts family to house fire
Woman, four others safely escape

Rasmuson could face death penalty
Sandpoint man arrested in boy's killing

Spring weather keeps fluctuating
Chance of showers over weekend

Kochava volume increases 470 percent
First quarter growth leads to new hires


April 8
Area crews already battling wildfires
Snuff several out-of-control burn piles
Idaho Senate OKs gas tax increase
Keough votes in favor of 10-cent rise
Ospreys return to Sandpoint cam
'High-flying soap opera underway'


April 7
Kochava moving to Sandpoint Center
Analytics company has 50 employees
Otter vetoes instant racing ban bill
Would have repealed legislation
Senators: Otter's veto was illegal
Legislators note five day time limit


April 6
Theft suspect photographed in store
Police seek help identifying man
Political support builds for post office
Crapo, commission support appeal
A tale of two killings in N. Idaho
Report examines area shootings


April 3
Caribou comment period reopened
Status was changed to endangered
Rasmuson waives right to extradition
Sandpoint man accused of killing boy
Company buys North Idaho Insurance
Sandpoint-based firm sold to Alliant


April 2
This week's Reader, digital flip-page edition:
Religious Extremism in Idaho
Taxi Tales
The Sandpoint Eater
Selkirk Fire seeks more funding
Wants additional $65k from county
High-speed chase ends in arrest
Bryant faces multiple felony charges
Idaho parks could seek sponsorships
Legislation assures no park renaming
Otter signs teacher pay bill into law
State to fund additional $125 million

April 1
Sandpoint street deal OK'd by ITD
Highway traffic will shift to Fifth
Idaho Senate rejects tax bill
Passed House a day earlier
State aims to thwart relief effort
Anderson in prison for '08 murder


March 31
House passes sweeping tax reforms
Increases taxes for Idaho middle class
Grooming, snowmaking kept resort going
Schweitzer's season came to close Sunday
Careywood post office wrangling persists
Opponents of closure file paperwork


March 30
Sex offender arrested in '81 killing
Rasmuson was residing in Sandpoint
L.A. Times: Neighbor was concerned
Police were watching murder suspect
Arrest brings relief, sadness to family
Parents waited three decades for news
Nine years in, MickDuffs keeps growing
Brewery finishing its system upgrades
Sports award nominees named
Banquet held April 11 in CdA
SHS, CFHS to get gold NFL footballs
Honor alums Jerry Kramer, Ron Heller


March 27
Bonners Ferry found on ISIS 'hit list'
Border town only terror target in Idaho
Hecla to buy Revett Mining in stock deal
Plans to pursue Rock Creek mine permits
Lawmakers vote against instant racing
Otter's signature would make it law July 1
Gonzaga women bring Sweet 16 home
Will meet No. 2 Tennessee in Spokane


March 26
This week's Reader, digital flip-page edition:
Summer camps: Where to send your kids
Sandpoint trails: Community hikes to remember
Marshall McLean Band to rock the Panida
Schweitzer season to end Sunday
Resort struggled with lack of snow
BCSO hit with $6 million tort claim
McAuliffe alleges he was unjustly fired
Idaho bill introduces big tax changes
Would affect groceries, gas, more
4-day-a-week school schedule on rise
But do Idaho districts save money?
Idaho incomes increase in 2014
Average wage rises to $19.12/hour

March 25
County backs wilderness designation
Kelly: Scotchman is 'exception to rule'
Government ethics report: D- for Idaho
One of 8 states without oversight agency
Report confirms disastrous Schoolnet
$61 million spent on system is gone
Creationist museum at home in Idaho
Board envisions building full-sized ark


March 24
Court: Revisit Caribou habitat
Action in response to coalition's lawsuit
Idaho schools report on new contracts
Broadband costs likely to be lower
Prison ordered in felony assault case
Gillock nearly shot by sheriff's deputies
Police: Idaho family behind brawl
One dead in Arizona Walmart attack


March 23
Food For Our Children tackles hunger
Pence helps found new non-profit
Sales tax eyed for Memorial Field fix
Funds would replace aging grandstands
Avista explains need for rate hike
Higher costs, static customer base


March 19
This week's Reader, digital flip-page edition:
Public art in Sandpoint
Cab Column: The Culinary Underbelly of Sandpoint
Sandpoint Waldorf School
Hikers find jawbone on lake bed
Bones appear to be decades old
Report: Idaho middle class withering
Median income has dropped by $5k
House to hear salamander bill
Proposed by Idaho eighth-grader
Is region facing a bug-filled summer?
Bees, mosquitos, ticks - get ready!

March 18
Proposed mine targeted in petition
Seeks new look at Rock Creek impacts
Sandpoint contacts group about statue
10 Commandments display still in park
Thorne receives manufacturing award
Certification verifies facility practices
Idaho official to resign amid scandal
Broadband contract raised questions


March 17
Search for bank robber continues
Ponderay Police sifting through leads
Bayview human remains identified
Belonged to Coeur d'Alene man
2,000 geese found dead in Idaho
Symptoms indicate avian cholera
Rains put end to regional burn ban
Grass, wildland fires during dry spell


March 16
Sandpoint officer earns CIT honors
Aerni responded to local bridge call
Participants set for regional Bee
Spelling event to take place at NIC
Grant preserves wildlife habitat
750 acres along Kootenai River


March 13
Troy mine bond concerns alliance
Further negotiations are pending
IEN vendors threaten lawsuits
File tort claims against Idaho
Idaho employment hits 20-year high
Unemployment at 4.1% in January


March 12
This week's Reader, digital flip-page edition:
Living hungry in Bonner County
A nuclear India?
Single in Sandpoint is back!
P&Z approves Blanchard waste site
Will be ready for use this summer
Group aims for local YMCA facility
SPARC becomes official extension
New teacher pay bill in the works
Likely to lengthen legislative session
Snowpack suffering from warm temps
About 47 percent of normal in N. Idaho
Suspects sought in 'heinous' crime
Triple homicide inside Boise-area home

March 11
LPOSD voters approve levy
70 percent in favor of funding
Garfield Bay breakwater removed
Replacement could cost $500k
Lawmakers renew wolf-kill funds
Idaho will spend another $400k


March 10
Careywood post office faces closure
Petition drive launched to keep it open
Broadband prices fall for schools
Paying less without IEN contract
Lawmakers propose civics test
Targets high school students


March 9
LPOSD talks dollars, taxes, schools
Woodward: Cuts coming despite levy
Legislators eye 'career ladder' bill
Would phase in teacher pay increases
Northwest residents among top pollutors
Wood burning is popular in our region


March 6
Businesses hit in 'Avista scam'
Receiving threats to disconnect power
Religious leaders call for apology
Senator's comments on Hinduism raise ire
Andrus, Batt fight nuclear waste plan
Threaten lawsuit over deal to store rods
NIC student says director paid her
Claims Bekken gave financial aid for photos






Link up to local bloggers:
• Alternative Horsemanship. Philosophies, training theories and humor with Samantha Harvey.
• A Real Estate Guide by Lauren Adair. Agent covers the art of staging, renting vs. owning, real estate trends, more.
• As The Lake Churns. About Priest Lake, the land, people and happenings.
• Brian's Bike Buzz. He rides bikes, dreams about bikes, and blogs about biking in Sandpoint and afield.
• Chamber Chatter. Sandpoint chamber keeps readers in the know on Chamber and business happenings.
• Eye on Boise. Betsy Z. Russell covers Idaho news from The Spokesman-Review's bureau in Boise.
• From a Simple Mind. Local great-grandma tosses loose thoughts.
• Hike North Idaho. Love to read about, and share, stories of hiking in North Idaho? Then this adventure blog's for you!
• Huckleberries. Spokesman-Review's David Oliveria puts his finger on pulse of current regional news and happenings.
• Hyperbole and a Half. With 550k Facebook likes and 140k Twitter followers (at last count), Sandpoint homegirl Allie Brosh has gone viral.
• I Love. I Live. I Ride. Sandpoint's Danielle lives on a 5th generation family ranch, but still has time to blog!
• Keokee Blog. Marketing group offer a window into the company's work, trends, tips and more.
• Lake Pend Oreille School District. What's happening in our local schools? Follow LPOSD Superintendent Shawn Woodward's weekly blog.
• Lublyou. Katie and Ben post snapshots from Sandpoint and the area, as well as mouthwatering food photos.
• Mountain Architect. John Hendricks blogs on projects, trends and more.
• North Idaho Dog Fun. A resource for "all things dog" in North Idaho.
• Sandpoint Wellness Council. Alternative practitioners blog on natural health care.
• Schweitzer Originals. Blog editor Marianne Love's first-hand accounts from folks who know and love the mountain.
• Skookum Photography. Ralph Bartholdt's award-winning writing and snapshots of eclectic personalities.
• Slight Detour. Sandpoint native and former SHS English teacher Marianne Love writes daily about life around here.
• Sparkling Vintage Life. Jennifer Lamont Leo on preserving the past, and "grace notes" for 21st century life.
• Writing North Idaho. A web retreat for writers in the North Idaho Panhandle.




Get an eyeful of Sandpoint at this photo diary, updated a few times weekly. If you're a shutterbug, enter your own shots for fame and prizes. Click to see the digital album.



If you like Sandpoint, you'll love Sandpoint Magazine. This color glossy magazine has been published twice a year since 1990. Read the current issue and check the Sandpoint Magazine archive – more than 100 stories online.


Ben Stein: The American Spectator
Ben Stein is a writer, actor, economist and lawyer who lives in Beverly Hills, Calif., and Sandpoint. He writes "Ben Stein's Diary" for every issue of The American Spectator - and often writes about Sandpoint! Check out his webpage for links to his essays.

Ben Stein: The American Spectator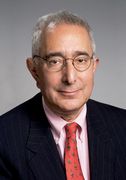 Ben Stein is a writer, actor, economist and lawyer who lives in Beverly Hills, Calif., and Sandpoint. He writes "Ben Stein's Diary" for every issue of The American Spectator - and often writes about Sandpoint. View his webpage for links to his essays at Spectator.org; here's a sample of Sandpoint mentions in his essays:
- Sandpoint When It Shimmers, 7.8.14
- Goodbye to Sandpoint, 9.18.12
- Far Away From the Panic, 8.10.11
Schweitzer big on powder, light on parties
Seattle Times writer reviews Schweitzer Mountain Resort in a story picked up by the Idaho Statesman Nov. 24, 2014: "On a midweek, balmy spring day with no lift lines and still decent snow, I swooped down the empty slopes and paused to revel in the views. It was a taste of skier heaven." See the full story, "Schweitzer ski resort: Big on powder, light on parties."
Setting is 'second to none'
Writer extols the many virtues of our region in Travel Destination: Scenic Sandpoint in The Columbus Dispatch on June 22, 2014. "The forte of the town, whose oldest buildings date only to the early 20th century, lies not in its architecture but in its natural beauty."
Picture-Perfect Mountain Town
Sandpoint was rated as one of "10 Picture-Perfect Mountain Towns" by USA Today on Nov. 28, 2013. "... This little township is a vibrant, happening haven in the wilds of northern Idaho."
Idaho's Hippest Mountain Town
Sandpoint's a ski town that's also "urbane and cultured" says a November 2013 story, "Idaho's Hippest Mountain Town" in Men's Journal. "As tempted as you'll be to linger in town, the majestic Selkirk Mountains ... exert a gravitational pull."

Sandpoint's an American eCity
Seems there are both brains and beauty around here: Sandpoint was named the 2013 Idaho eCity, an award by Google to recognize the strongest online business community in each state.

We've got 'famed tree skiing'
Sandpoint ranks as one of the "Top 10 Emerging Ski Towns" according to National Geographic Adventure ... "for those seeking the famed tree skiing of the Selkirks without the trip to Canada."

Schweitzer one of '10 Best Mountains You've Never Skied'
Ski Magazine touts Schweitzer as one of the '10 Best Mountains You've Never Skied' in its November 2012 issue. Tons of snow, awesome terrain, no crowds and cold beer rate northern Idaho ski resort on enviable list.
Sandpoint a lakeside destination
The Missoulian highlights Sandpoint as a lakeside destination in light of Rand McNally's 'Best of the Road' Most Beautiful Small Town award bestowed on our little mountain-and-lake berg, in a July 24, 2012, feature story.
Schweitzer is 'Sandpoint's secret'
Bellingham Herald says Schweitzer Mountain Resort is a 'Sandpoint secret,' and has something for everybody in a March 11, 2012, article.
Sandpoint a 'prettiest winter town'
Travel & Leisure magazine ranks Sandpoint among the nation's dozen "prettiest winter towns" in a March 2, 2012, feature.
Schweitzer an 'underrated' resort
CNN/Travel in a Feb. 24, 2012, feature lists Schweitzer Mountain Resort as one of 7 Underrated Ski Resorts, noting that it's unlikely you'll wait more than five minutes in the lift line.
A 'Best Old House Town'
Our town's many vintage residential homes caught the eye of This Old House, which in February 2012 named Sandpoint a "Best Old House Neighborhood 2012." Read about it at This Old House.
'No. 1 Ski Town in USA'
That's what Rand McNally called Sandpoint when it named the country's "Top Seven Ski Towns" in a January 17, 2012, roundup of the best mountain towns. Sandpoint won the top rating over the likes of Lake Tahoe, Park City, Mammoth and Jackson. Go read the Rand McNally story.
'Most Beautiful Town in USA'
So say USA Today and Rand McNally, which sent traveling teams to towns around the nation to determine the five best small towns in America. Sandpoint grabbed "Most Beautiful Town" honors from among an initial 600+ nominees. Read the Best of the Road page.
A memorable travel destination
Canadian lifestyle website SweetMama.com ranks Sandpoint as one of its 15 Destinations for Memorable Family Travel in a June 13, 2011, posting.
Under the radar ski town
Sandpoint's small-town charm and great skiing win it accolades as "most under the radar ski town" in Sunset Magazine's "Top 10 Best Ski Destinations in the West."
We're a railroading attraction
Sandpoint's famous as "The Funnel" for railroads in the northern tier states, as USA Today writes in its Aug. 4, 2010, story "Idaho town draws railfans from around world."
Who says you can't have it all?
Sandpoint's a good destination for second home buyers, says USA Today in its April 16, 2010, story, "Having it all in Sandpoint."
Add to your winter bucket list
"Sandpoint, Idaho, may not be on your winter bucket list -- but it should be," says Big Sky Journal in its December 2009 article "Sandpoint Winter Carnival provides perfect haven."
Leading the transition movement
New York Times writes in-depth article on the Sandpoint Transition Initiative in its story "The End is Near! (Yay!)" (registration required) published in April 2009.
An abundance of trout
Fly Rod + Reel named Sandpoint a Top 10 Trout Town in March 2009.
A 'Top 10 Dream Town'
Sunset Magazine calls Sandpoint a "four-season outdoorsy resort that's also a real town with a strong community spirit." Click to see the September 2008 Top 10 Dream Towns list.
We're a 'market to watch'
Mountain Living Magazine says Sandpoint is one of 5 "mountain markets to watch." Click to see its September 2008 market appraisal, What Market Slump? (pdf format)
An 'idyllic adventure haven'
National Geographic Adventure Magazine touts the local character of "quiet Sandpoint," while newcomers rave about the town's strong sense of community. Click to read the August 2008 story Idaho's Last Stand.
Now we're top 10 for retirement
U.S. News & World Report names Sandpoint one of the nation's top 10 retirement spots "that offer delightful surroundings and amenities but still are easy on the wallet." Click to read the June 3, 2007, cover story, or check the Sandpoint profile titled "Lakeside living that's far from the crowds."
A top-15 travel destination
"I was smitten with this lakefront town from the moment I saw it," says USA Today travel writer Laura Bly in naming Sandpoint a top U.S. destination. Read the entire May 25, 2007, story: Summer Vacations: 15 unforgettable trips.
We've got the goods in fall
The New York Times features Sandpoint and Lake Pend Oreille in a guide for "leaf lovers" published Oct. 6, 2006. Click to read the full story: Fall Foliage; Bright Leaves, Big Country.
Click for more National Press
Be an informed voter. The Election Central page provides a voter's handbook for upcoming elections, with links to information about the candidates and issues voters will see on the ballot come election day.


Sand Creek Byway

Despite years of controversy and legal action against the proposed Highway 95 bypass around Sandpoint, the Sand Creek Byway construction commenced in 2008 and was finished and opened to the public July 27, 2012.
Resource links:
• ITD Sand Creek Bypass – Weekly updates
• Aerial Photos – Photographer Jerry Luther captures monthly snapshots of progress on the Sand Creek Bypass; photos are posted on CallJerry.biz/SandCreek