Events Calendar


Movies


Year Calendar


Sports Calendar


Hot Sites


Contest
Check these special event pages


Winter Carnival


24 Hours of Schweitzer


CHaFE 150 bike ride


K&K Fishing Derby


Lost in the '50s


Farmers' Market


Summer Sampler


Classic Boat Festival


Artists' Studio Tour


Festival at Sandpoint


Long Bridge Swim


Draft Horse Show


Panida Theater

follow us on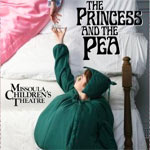 A children's classic comes to life! Add together two crazy kingdoms, leprechauns, a prince, a princess, a real-live pea, plus a cast of characters - and you get Missoula Children's Theater rendition of The Princess and the Pea, with performances at 2 p.m. and 7 p.m. Saturday, Feb. 28, in the Panida Theater, 300 N. First Ave. Local actors in grades 1 through 12 perform this original musical adaptation of the classic tale with a twist - and it's definitely not what you're expecting! Presented by the Pend Oreille Arts Council, tickets are $10 adults, $5 youth ages 18 and younger; available in advance at the POAC office, 302 N. First Ave., and also Eve's Leaves, Eichardt's Pub, and Winter Ridge Natural Foods. ArtinSandpoint.org. 208-263-6139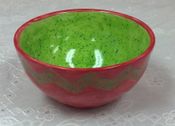 Empty Bowls to fight hunger. Columbia Bank, 414 Church St., hosts the Empty Bowls project with a reception from 5 p.m. to 8 p.m. Saturday, Feb. 28. Empty Bowls is an international project to fight hunger, personalized by artists and art organizations on a community level. Admission is a $10 donation to the Bonner Community Food Bank, and includes soup, bread, a chocolate truffle, and a ceramic bowl of your choice! There will be a bonus raffle for a local glass artisan's creation. Local organizers are hoping this can become an annual event to raise funds for the food bank; if there are any potters who would like to donate an item for the raffle, it would gladly be accepted! For more information, visit FoodBank83864.com or go to the Food Bank's Facebook page. 208-263-3663

All about owls. "Who" wants to learn more about these fascinating night raptors? Don't miss an Evening with Owls, a program featuring live and wild owls presented by Friends of the Kootenai National Wildlife Refuge at the refuge six miles east of Bonners Ferry Friday, Feb. 27. The evening starts at 5:45 p.m. with owl calling at dusk, listening for the refuge's resident owls. At about 6:30 p.m., Idaho Fish and Game specialist Beth Paragamian will present a program in the refuge environmental education building, featuring a live rehabilitated owl. The owl calling will be outside in the Myrtle Creek Trail parking lot across from Refuge headquarters. Dress for the weather; it will be handy to have a small flashlight or headlamp. It's all free, but donations to the rehabilitation program are much appreciated. Click for website, or flyer.



Here's what's happening in February!

26 Live @ The Office. The Reader hosts a new concert series, Live @ The Office, on the last Thursday of every month in The Reader office, 111 Cedar St., Ste. 9. Think house show, but in a downtown office building. This month's performance features Cedar & Boyer. Doors open at 5:30 p.m., and music begins at 6 p.m. Bring a pillow to sit on. Tickets are $5, available at the Reader offices in the Farmin Building at Cedar and Second.

26 Painting Party. Enjoy the Indulging Artists painting party, held at 6 p.m. in the Cedar Street Bridge. Painters will be creating some 1950s Pop Art to create an "Abstract Valentine." It's something fun and completely different -- pick the colors you want! Cost is $35; sponsored by Indulging Artists LLC. Visit the website for more info, or call 208-597-0626.

26 Sandpoint Poetry Open Mic. Monarch Mountain Coffee, 208 N. Fourth Ave., hosts the February Poetry Open Mic event from 6 p.m. until 8 p.m. Come share, come be inspired. No cover charge, no sign-up sheets, no judgment, no censorship! Musicians with acoustic instruments welcome. Visit the Facebook page for more information.

27 Sagle Elementary School Carnival. Sagle Elementary, 550 Sagle Rd., hosts a School Carnival from 4:30 p.m. to 7:30 p.m. A tradition for more than 20 years, the event is the school's largest fundraiser of the year and features more than a dozen carnival-style games, food, and hundreds of prizes. Games are geared toward participants of all ages and include the Pie Throw, Balloon Darts, Wheel of Fortune and more. The community is invited and there's no admission fee; tickets are 25 cents and each game averages 2 to 4 tickets to play. Food will be available for purchase. Funds raised support school programs and activities. 208-920-9187

27 IPA Live Music. Idaho Pour Authority, 203 Cedar St., hosts live music from 5 p.m. to 7 p.m. with Marty Perron and Doug Bond. IdahoPourAuthority.com.

27 Winery Music. Pend d'Oreille Winery, 301 Cedar St., hosts live music from 5:30 p.m. to 8:30 p.m. with Bright Moments, an upbeat classic jazz band featuring trumpet and keyboard. POWine.com. 208-265-8545

27 Evening with Owls. At Kootenai National Wildlife Refuge. See Hot Picks, above.

27 Ron Kieper Jazz Trio. Saxophonist Ron Kieper brings his trio to Eichardt's Pub, 212 Cedar St., from 7 p.m. until 10 p.m. for an evening of the area's finest jazz music. Brian McCann on upright bass and for the first time ever, trumpeter Kevin Woods will be joining! RonKieper.com.

28 Winter Tracks. Bring the entire family to the Sandpoint Community Hall, 204 S. First Ave., to learn about wildlife tracking in northern Idaho and northwest Montana during a Winter Tracks event from 9 a.m. to 3 p.m. Naturalist Brian Baxter shares his experience conducting wildlife surveys in our region, at first in a classroom setting and then out to the field for real-time tracking observations. This event will culminate in deploying wildlife cameras to snap photos of these often elusive critters. Join us for the adventure; there's no cost. Pre-register at ScotchmanPeaks.org/events. Sponsored by Friends of Scotchman Peaks Wilderness. 208-627-2448

28 Sandpoint Little League Tryouts. Don't miss out on a great season of Sandpoint Little League baseball! Tryouts are held at the SHS gym; for more information, go to SandpointLittleLeague.com or the Sandpoint Online Sports page.

28 Used Book Sale. Come one, come all to the Bonner Mall's Used Book Sale, held from 10 a.m. to 2 p.m. on the last Saturday of every month inside the Bonner Mall, 300 Bonner Mall Way in Ponderay. The public is welcome to bring books and sell them; there's no cost and tables are provided. Shoppers - this is a great chance to find books at a huge discount! 208-263-4272

28 The Princess and the Pea. Performances in the Panida. See Hot Picks, above.

28 Empty Bowls. Fundraiser at Columbia Bank. See Hot Picks, above.

28 IPA Live Music. Idaho Pour Authority, 203 Cedar St., hosts live music from 5 p.m. to 7 p.m. with Ben Olson and Cadie Archer. IdahoPourAuthority.com.

28 February Fun Fling Dance. Sandpoint Community Hall, 204 S. First Ave., hosts a February Fun Fling Dance from 7 p.m. to 10 p.m. presented by the Sandpoint chapter of USA Dance. A ballroom dancing lesson starts at 7 p.m., followed by general dancing until 10 p.m. Singles, couples, and all levels of dancers are welcome. Refreshments will be served; also door prizes, drawings, mixers, line dances, demos, and fun! Cost is $6 for USA Dance members, $9 for non-members and the general public, $5 for teens. USA Dance events are alcohol and tobacco free. USADanceSandpoint.org. 208-699-0421

Here is what's coming up in March!

1 Poetry and Fiction. Lost Horse Press presents Poetry and Fiction at 2 p.m. in the Heartwood Center, 615 Oak St. The poetry and fiction reading features some of the Northwest's most outstanding writers, including Sharma Shields, Tod Marshall, Shann Ray and Maya Jewell Zeller. Free admission and all are welcome; refreshments will be served. 208-255-4410

2 "American Bear" Screening and Q&A. The Panida Theater, 300 N. First Ave., hosts a screening of the feature documentary "American Bear: An Adventure in the Kindness of Strangers" at 7 p.m. After the film, there will be a post-screening Q&A discussion with the filmmakers. For more information on the film, visit AmericanBearFilm.com or go to the Sandpoint Online Movies Page. 208-263-9191

2 Monday Night Blues Jam with Truck Mills. Weekly music event at Eichardt's Pub, 212 Cedar St., at 7:30 p.m. 208-263-4005

3 KRFY Morning Show. KRFY Community Radio 88.5 FM airs the Morning Show with hosts Suzy Prez and Chris Bessler from 8 a.m. to 9 a.m. Can't catch the Morning Show at its 8 a.m. Tuesday and Thursday airing? Hear the recorded podcast at KRFY.org.

3 Seniors Day. The Bonner Mall, 300 Bonner Mall Way in Ponderay, hosts a Seniors Day event from 9 a.m. until noon. This monthly get-together for seniors includes "walking the mall," plus speakers, games, prizes and refreshments. Held on the first Tuesday of every month, it's free and open to the public. Sponsored by Bonner Mall merchants and Life Care.

3 First Tuesday at Eichardt's. Monthly music event with featured guest at Eichardt's Pub, 212 Cedar St., at 7 p.m. 208-263-4005

3 Trivia Night. MickDuff's, 312 N. First Ave., hosts Trivia Night from 7 p.m. to 9 p.m. Prizes and bragging rights to the winning team -- arrive early as tables fill up fast! MickDuffs.com. 208-255-4351

4 Team Laughing Dog/RAAM Fundraiser. Idaho Pour Authority, 203 Cedar St., hosts a Team Laughing Dog fundraiser. The cycling team of Dave Sturgis, Kirk Johnson, Deb Fragoso and Bob Robinson will participate in Race Across America (RAAM) for the fifth year in June, with a mission to help raise awareness of cystinosis and funds for research. 208-265-7900

4 KPND Ski and Board Party. The 219 Lounge, 219 N. First Ave., hosts the KPND Ski and Board Party starting at 5:30 p.m. Enjoy great prizes, food and drink specials, and lots of fun! 208-263-5673

4 Bingo Night. MickDuff's Brewing Company Beer Hall & Brewery, 220 Cedar St., hosts Bingo Night every Wednesday at 6:30 p.m. It is free for everyone and the longer you are there, the more game cards you get! MickDuffs.com. 208-209-6700

5 Open Mic with Scott Reid. Enjoy an Open Mic hosted by Scott Reid from 6 p.m. to 9 p.m. at Monarch Mountain Coffee, 208 N. Fourth Ave. All are encouraged to attend! Held on the first and third Thursday of each month. 208-265-9382

6 Winery Music. Pend d'Oreille Winery, 301 Cedar St., hosts live music from 5:30 p.m. to 8:30 p.m. with Patrice Webb. This singer/songwriter's music takes her from California to the hills of North Idaho. Webb has been compared to folk icons such as Judy Collins, Joan Baez and Joni Mitchell. Her music swings, cries the blues, and tells stories in a way that only American folk music can do. POWine.com. 208-265-8545

6 Beer Hall Live Music. MickDuff's Beer Hall, 312 N. First Ave., hosts live music with Devon Wade from 5:30 p.m. until 8:30 p.m. Free and open to the public; ages 21 and older. MickDuffs.com. 208-209-6700

6 Blue Sky Bunco. The Hope Memorial Community Center, 415 Wellington Pl., hosts the Blue Sky Bunco at 6:30 p.m. All proceeds benefit the Hope Preschool. Enjoy a fun night of rolling dice, a chance to win some awesome raffle prizes, plus there will be beverages and pizza available to purchase along with free snacks and dessert! Tickets are $10; available by calling 208-264-5481.

6-7 The Follies. Angels Over Sandpoint hosts their annual fundraiser in the Panida, featuring zany acts. Tickets are on sale in the Sandpoint Online General Store (the only tickets remaining are Friday VIP tickets). All Saturday tickets are SOLD OUT, as are the regular tickets for Friday. VIP tickets are $50, and include reserved seating, early entry, plus a collectible glass. Note: The Follies is racy and risque -- not for the easily offended! AngelsOverSandpoint.org. 208-290-5895

6-8 32nd Annual Gun 'n' Horn Show. The Bonner County Sportsmen's Association hosts the 32nd annual Gun 'n' Horn Show at the Bonner County Fairgrounds. Events include a Trail Cam Photo Contest; a Youth Hunter Photo Contest for first animals taken; plus free contest entry for horns, antlers and skulls (enter Friday, March 6, from noon to 7 p.m.; remains on display through Sunday, March 8 at 3 p.m.). All contest entries are due by Friday. Admission is $5 adults, free for kids age 11 and under; three-day pass is $10. Hours are noon to 6 p.m. Friday; 9 a.m. to 6 p.m. Saturday; and 9 a.m. to 3 p.m. Sunday. BonnerCountySportsmen.org. 208-263-9117

7 Reel Paddling World Tour. The Pearl Theater in Bonners Ferry hosts the Reel Paddling World Tour at 10:30 a.m. Celebrate 10 years of the best paddling films! Admission is $16 for all day, or $10 per session. ThePearlTheater.org. 208-610-2846

7 Distinguished Young Women 2015 Rock the Runway Fashion Show. See new spring fashions featured from local Sandpoint retailers and bid on amazing gift baskets in the silent auction during the DYW Rock the Runway Fashion Show. And don't leave without dessert after bidding the old-fashioned way during a live dessert auction! This is the biggest fundraiser of the year, so come support our local DYW participants at Sandpoint High School Cafeteria, 410 S. Division St. Doors open at 11:45 a.m., show starts at 12:30 p.m. Purchase tickets through a DYW participant or at the door. 208-304-9328

7 Trout Unlimited Spring Banquet. The Idaho Panhandle Chapter of Trout Unlimited holds its Spring Banquet at the Columbia Bank, 414 Church St. Enjoy door prizes, plus a silent and live auction; buffet dinner and cash bar catered by Ivano's. Doors open at 4:30 p.m. and raffle tickets will be available at the door; dinner will be served at 6:30 p.m. Contact Don Childress at 208-255-2928 for details or visit PanhandleTU.org.

7 Winery Music. Pend d'Oreille Winery, 301 Cedar St., hosts live music from 5:30 p.m. to 8:30 p.m. with Mike and Shanna - a quick-pickin', amped up guitar folk rock duo. POWine.com. 208-265-8545

7 Live Music in Hope. Old Ice House Pizzeria, 140 W. Main St. in Hope, hosts live music from 5:30 p.m. to 8 p.m. with Dan Thomason and Johnny Knapp playing familiar favorites. Come join friends and neighbors for a relaxing evening out with great music! OldIceHousePizzeria.com. 208-264-5555

- What's happening this week through Sunday, March 14 -

9 In Honor of My Father Photo Essay. Evans Brothers Coffee House, 524 Church St., hosts the In Honor of My Father Photo Essay from 6 p.m. to 8 p.m. The essay is a result of the photographer Buddy Scauzzo's father passing, his phobia of aging and the aged and his acceptance, kindness and shifting attitudes. Come join us for a free reception with refreshments. Sponsored by Luminous Epinoia. JRHutslar.com. 208-263-1448

9 Monday Night Blues Jam with Truck Mills. Weekly music event at Eichardt's Pub, 212 Cedar St., at 7:30 p.m. 208-263-4005

10 KRFY Morning Show. KRFY Community Radio 88.5 FM airs the Morning Show with hosts Suzy Prez and Chris Bessler from 8 a.m. to 9 a.m. Can't catch the Morning Show at its 8 a.m. Tuesday and Thursday airing? Hear the recorded podcast at KRFY.org.

10 24 Hours for Hank Fundraiser. Pend d'Oreille Winery, 301 Cedar St., hosts a Sip and Shop fundraiser from 4 p.m. to 9 p.m. Join "Hank's Minions" and help raise money and awareness for cystinosis research. A portion of all sales will go directly towards cystinosis research through 24HoursForHank.org. This is a family-friendly event, so come join us and eat, drink, shop and be merry! 208-265-8545

10 Trivia Night. MickDuff's, 312 N. First Ave., hosts Trivia Night from 7 p.m. to 9 p.m. Prizes and bragging rights to the winning team -- arrive early as tables fill up fast! MickDuffs.com. 208-255-4351

10 The Kite Runner. American Place Theatre's Literature to Life performance of The Kite Runner, adapted for the stage from the novel, takes audiences on a heartbreaking journey of friendship and betrayal in a society of severe class division. Presented by the Pend Oreille Arts Council, The Kite Runner begins at 7:30 p.m. in the Heartwood Center, 615 Oak St. Tickets are $16 adults, $12 POAC members, $5 youth ages 18 and younger. ArtinSandpoint.org. 208-263-6139

11 Bingo Night. MickDuff's Brewing Company Beer Hall & Brewery, 220 Cedar St., hosts Bingo Night every Wednesday at 6:30 p.m. It is free for everyone and the longer you are there, the more game cards you get! MickDuffs.com. 208-209-6700

12 Dryland: The Movie-Free Screening. Monarch Mountain Coffee, 208 N. Fourth Ave., hosts a free screening of Dryland, a movie about a small agriculture town's struggle to survive. The movie begins at 7 p.m., and will be followed by a Q&A with the directors. Admission is free, but a donation of canned food for the Bonner Community Food Bank is appreciated! Sponsored by Monarch Mountain Coffee and Winter Ridge Natural Foods. To learn more, visit HareintheGate.com or call 208-596-0740.

13 Winery Music. Pend d'Oreille Winery, 301 Cedar St., hosts live music from 5:30 p.m. to 8:30 p.m. with The Electric Cole Show, performed as guitar melodies and solos blended with a new age touch through the genres of jazz, Latin, rock, blues, funk and world. Cole also covers a wide repertoire of tunes from the '70s, '80s and '90s to present. POWine.com. 208-265-8545

13 POAC's Annual Student Art Show Opening Reception. The Pend Oreille Arts Council hosts its Annual Student Art Show Opening Reception from 5:30 p.m. until 7 p.m. in the POAC Gallery, 302 N. First Ave. The show features works by local art students, and remains on display through April 10 at the POAC Gallery. ArtinSandpoint.org.

13 Sandpoint Contra Dance. Sandpoint Parks and Recreation and Lost Horse Press sponsor a Sandpoint Contra Dance from 7 p.m. to 10 p.m. at Sandpoint Community Hall, 204 S. First Ave. Enjoy live music with Dog Paw, with dances called by Emily Faulkner, while community dancing in the New England tradition! All dances are taught and called, and beginners and singles are welcome! It's fun, aerobic and friendly -- new dancers are encouraged to arrive promptly at 7 p.m. Please bring a water bottle, comfy shoes and a smile. $5 suggested donation. 208-263-6751

13 St. Patrick's Day Celebration of Music and Traditional Song. Award-winning traditional musicians Colleen Raney and Hanz Araki will be joined by California-based bouzouki virtuoso Ryan Davidson for an evening of Irish music and song to celebrate St. Patrick's Day at 7:30 p.m. in the Di Luna's Cafe, 207 Cedar St. Raney grew up inspired by the Irish and Scottish songs and tunes in the rich Irish community in Seattle; internationally recognized flute player and singer Araki is known for his innovative approach to traditional Irish and Scottish music; and Davidson is known for his powerful vocals and soulful style of folk storytelling. Tickets are $15; dinner will be served before the show with doors opening at 5:30 p.m. Of course, Di Luna's will be serving some tradional Irish fare! DiLunas.com. 208-263-0846

13-14 National Gallery. The Panida Theater, 300 N. First Ave., hosts a screening of the documentary National Gallery. The film goes inside one of the great museums of the world: The National Gallery in London. Film screening times are 7:30 p.m. Friday, and 1:30 p.m. and 7:30 p.m. Saturday. Sponsored by the Panida Global Cinema Cafe. Learn more on the Sandpoint Movies page, or visit Panida.org. 208-263-9191

13-14, 20-21 Macbeth. Come see William Shakespeare's Macbeth as you've never seen it before with a performance at 7:30 p.m (doors open at 7 p.m.) in the Heartwood Center, 615 Oak St. Witness Macbeth's nightmare unfold in intimate detail as he takes on his bloody quest to conquer the crown of Scotland. With intense battle scenes and chilling special effects, Michael Bigley's adaptation will leave you stunned. The accursed Scottish play opens Friday the 13th! Tickets available in advance at Eve's Leaves and at the door. Admission is $14 general, $12 students and seniors. Sponsored by Unknown Locals - like them on Facebook! 208-946-6174

14 Hope's Book and Bake Sale. The Memorial Community Center, 415 Wellington Pl. in Hope, hosts a Book and Bake Sale from 9 a.m. to 2 p.m. Hardbacks and big books are 50 center, paperbacks are 25 cents; or choose five books for $1. All proceeds benefit MCC and the Panhandle Animal Shelter. MCC is accepting book donations for this event; books can be dropped off and placed in the donation bin at MCC. Thanks in advance! 208-264-5481

14 King of the Cornhole Tournament. MickDuff's Brewing Company Beer Hall & Brewery, 220 Cedar St., sponsors a King of the Cornhole Tournament every second Saturday of the month with registration starting at noon and first toss at 1 p.m. Cost is $20 buy-in per team; all registration fees are paid out as cash prizes, and MickDuff's matches the pot up to $100 in gift cards. Winners get complimentary Mug Club Memberships until the next monthly tournament champions are crowned. MickDuffs.com. 208-209-6700

14 Winery Music. Pend d'Oreille Winery, 301 Cedar St., hosts live music from 5:30 p.m. to 8:30 p.m. with Jacob Cummings - a guitar singer/songwriter from Everett, Wash. Cummings' blues pop genre has an easy listening feel, with the jazz/blues feeling guitar chord progressions and soft/soothing vocals creates music you want to experience! POWine.com. 208-265-8545

Daily through March 16 Dine Around Sandpoint. Eat out and have a chance to win great prizes during the 7th Annual Dine Around Sandpoint, happening at more than 30 Sandpoint-area restaurants. Enjoy a meal at one of your favorite participating restaurants through March 16, and have a chance to win daily prizes and be eligible for the grand prize of a meal out a month (for two people) at 12 of the participating restaurants. View daily winners and more on the Dine Around Sandpoint Facebook Page.

- What's happening this week through Sunday, March 22 -

16 Monday Night Blues Jam with Truck Mills. Weekly music event at Eichardt's Pub, 212 Cedar St., at 7:30 p.m. 208-263-4005

17 KRFY Morning Show. KRFY Community Radio 88.5 FM airs the Morning Show with hosts Suzy Prez and Chris Bessler from 8 a.m. to 9 a.m. Can't catch the Morning Show at its 8 a.m. Tuesday and Thursday airing? Hear the recorded podcast at KRFY.org.

17 Trivia Night. MickDuff's, 312 N. First Ave., hosts Trivia Night from 7 p.m. to 9 p.m. Prizes and bragging rights to the winning team -- arrive early as tables fill up fast! MickDuffs.com. 208-255-4351

18 Bingo Night. MickDuff's Brewing Company Beer Hall & Brewery, 220 Cedar St., hosts Bingo Night every Wednesday at 6:30 p.m. It is free for everyone and the longer you are there, the more game cards you get! MickDuffs.com. 208-209-6700

19 Open Mic with Scott Reid. Enjoy an Open Mic hosted by Scott Reid from 6 p.m. to 9 p.m. at Monarch Mountain Coffee, 208 N. Fourth Ave. All are encouraged to attend! Held on the first and third Thursday of each month. 208-265-9382

20 Winery Music. Pend d'Oreille Winery, 301 Cedar St., hosts live music from 5:30 p.m. to 8:30 p.m. with Bare Grass. These guys get your fun and funky bluegrass and jam groove on. POWine.com. 208-265-8545

20 Third Friday Live Music. MickDuff's Beer Hall, 312 N. First Ave., hosts Third Friday Live Music from 5:30 p.m. until 8:30 p.m. Third Fridays are a Canadian thing - lots of Canadians have the third Friday of the month off work. So MickDuff's wants to celebrate, too! Free and open to the public; ages 21 and older. MickDuffs.com. 208-209-6700

21 Winery Music. Pend d'Oreille Winery, 301 Cedar St., hosts live music from 5:30 p.m. to 8:30 p.m. with Ron Criscoine, who plays an ecletic mix from the '60s to present. Enjoy covers peppered with originals and obscure tunes that you haven't heard in a long time. POWine.com. 208-265-8545

20-21 24 Hours of Schweitzer. Postponed until 2016; for more info, go to 24HoursforHank.org. 208-255-3081

- What's happening this week through Sunday, March 29 -

23 Monday Night Blues Jam with Truck Mills. Weekly music event at Eichardt's Pub, 212 Cedar St., at 7:30 p.m. 208-263-4005

24 KRFY Morning Show. KRFY Community Radio 88.5 FM airs the Morning Show with hosts Suzy Prez and Chris Bessler from 8 a.m. to 9 a.m. Can't catch the Morning Show at its 8 a.m. Tuesday and Thursday airing? Hear the recorded podcast at KRFY.org.

24 Ales and Trails. Friends of Pend d'Oreille Bay Trail and Idaho Conservation League host an evening devoted to trails - with great ales thrown in for good measure! - during the Ales and Trails event from 5:30 p.m. to 7:30 p.m. at Laughing Dog Brewing, 1109 Fontaine Dr. in Ponderay. The public is invited to attend, and give input on future plans for the Pend d'Oreille Bay Trail. The planning and design firm of Harmony Engineering and Design, who is currently in the process of creating a master plan for the trail, will be on hand at Laughing Dog with interactive displays designed to gather input from local residents and trail users. Click to view more.

24 Trivia Night. MickDuff's, 312 N. First Ave., hosts Trivia Night from 7 p.m. to 9 p.m. Prizes and bragging rights to the winning team -- arrive early as tables fill up fast! MickDuffs.com. 208-255-4351

25 Bingo Night. MickDuff's Brewing Company Beer Hall & Brewery, 220 Cedar St., hosts Bingo Night every Wednesday at 6:30 p.m. It is free for everyone and the longer you are there, the more game cards you get! MickDuffs.com. 208-209-6700

27 Winery Music. Pend d'Oreille Winery, 301 Cedar St., hosts live music from 5:30 p.m. to 8:30 p.m. with Emily Baker, a soulful singer with a soft, sweet, mellow sound. POWine.com. 208-265-8545

27-28 Venus in Fur. American Laboratory Theatre and Sandpoint Onstage present the Tony Award-winning play by David Ives, Venus in Fur, at 8 p.m. in the Hope Marketplace, 620 Wellington Pl. in Hope. Directed by Jesús Quintero, this smash hit on Broadway is deliciously seductive - a play within a play, pitting actress against director in a sensual power struggle. Must be 18 or older to attend; content not suitable for all audiences and viewer discretion advised. Advance tickets (available starting Feb. 27) are $15 and will be available at Eve's Leaves or AmericanLabTheatre.com. Learn more at SandpointOnstage.com.

28 Used Book Sale. Come one, come all to the Bonner Mall's Used Book Sale, held from 10 a.m. to 2 p.m. on the last Saturday of every month inside the Bonner Mall, 300 Bonner Mall Way in Ponderay. The public is welcome to bring books and sell them; there's no cost and tables are provided. Shoppers - this is a great chance to find books at a huge discount! 208-263-4272

28 Winery Music. Pend d'Oreille Winery, 301 Cedar St., hosts live music from 5:30 p.m. to 8:30 p.m. with Ken Maygrimes who plays folk, acoustic guitar and songs you can sing along with. This guy has been around the music circuit for many years - come and enjoy his talented, soft sweet sound. POWine.com. 208-265-8545

- What's happening this week through Sunday, April 5 -

30 Monday Night Blues Jam with Truck Mills. Weekly music event at Eichardt's Pub, 212 Cedar St., at 7:30 p.m. 208-263-4005

31 KRFY Morning Show. KRFY Community Radio 88.5 FM airs the Morning Show with hosts Suzy Prez and Chris Bessler from 8 a.m. to 9 a.m. Can't catch the Morning Show at its 8 a.m. Tuesday and Thursday airing? Hear the recorded podcast at KRFY.org.

31 Trivia Night. MickDuff's, 312 N. First Ave., hosts Trivia Night from 7 p.m. to 9 p.m. Prizes and bragging rights to the winning team -- arrive early as tables fill up fast! MickDuffs.com. 208-255-4351

Here is what's coming up in April!

3-4 Venus in Fur. American Laboratory Theatre and Sandpoint Onstage present the Tony-Award winning play by David Ives, Venus in Fur, at 8 p.m. in the Hope Marketplace, 620 Wellington Pl. in Hope. Directed by Jesús Quintero, this smash hit on Broadway is deliciously seductive - a play within a play, pitting actress against director in a sensual power struggle. Must be 18 or older to attend; content not suitable for all audiences and viewer discretion advised. Advance tickets (available starting Feb. 27) are $15 and will be available at Eve's Leaves or AmericanLabTheatre.com. Learn more at SandpointOnstage.com.

4 Sandpoint Street Scramble. Walk, run, or bike during the Sandpoint Street Scramble navigation race. The idea is to visit as many of the 30 checkpoints marked on the map of Sandpoint as possible in two hours! Checkpoints are on fun points-of-interest around town. At each checkpoint, answer a simple question to validate your visit. Whoever finishes with the most control points visited wins! Hosted by the Eastern Washington Orienteering Club. Cost is $5 club members, $7 non-members. Registration will be held from 9 a.m. to 9:45 a.m. at Sandpoint West Athletic Club, 1905 W. Pine St. (please park across the street); map handout and course planning begins at 9:45 a.m., and the scramble starts at 10:15 a.m. To pre-register, e-mail John Harbuck at harbuck@norlight.org.

4 Easter Bunny and Treats! The Bonner Mall in Ponderay hosts Mr. Bunny, who will be waiting with treats for children. 208-263-4272

4-5 Tropical Daze. Season-ending festival at Schweitzer Mountain Resort includes Pond Skimming and Rotary Ducky Derby on Saturday, and the Downhill Dummy Derby on Sunday. Schweitzer.com. 208-255-3081

9 Scott Kirby Benefit Concert. The Panida Theater, 300 N. First Ave., hosts a Scott Kirby benefit concert for the Panhandle Animal Shelter. Main Street Souvenirs is a multi-media stage performance featuring live piano music, a spoken narrative, and a video presentation. This visual "projected" dimension of the program will accompany both the narrative and the music throughout, and will consist of Kirby's original artwork, his video footage, his photography, and archival photos. Matinee performance at 4 p.m. - kids are free, adults are $10; main performance at 8 p.m. - kids are $10, adults are $15. Tickets available (starting March 1) at the Panhandle Animal Shelter, the Panida Theater, and Eve's Leaves. 208-265-7297

10 Sandpoint Contra Dance. Sandpoint Parks and Recreation and Lost Horse Press sponsor a Sandpoint Contra Dance from 7 p.m. to 10 p.m. at Sandpoint Community Hall, 204 S. First Ave. Enjoy live music with Crooked Kilt, with dances called by Emily Faulkner, while community dancing in the New England tradition! All dances are taught and called, and beginners and singles are welcome! It's fun, aerobic and friendly -- new dancers are encouraged to arrive promptly at 7 p.m. Please bring a water bottle, comfy shoes and a smile. $5 suggested donation. 208-263-6751

11-12 River Bend Artists Guild Second Annual Artist Showcase. The River Bend Artists Guild hosts their second annual Artist Showcase, held from 10 a.m. to 4 p.m. at the Gallery at the Barn, 6095 Dufort Rd. in Sagle. The exhibit features works from artists Jerry Yates (watercolor), Kim Powers (oil painting and fabric art), Sharon Yates (pastel), Glenda Kochen (glass) and Ellen Pfalzgraff (fibre art). Join them at this unique and beautiful setting along the banks of the Pend Oreille River. Free admission.

17 Train Depot Art Show Opening Reception. The Pend Oreille Arts Council hosts a Sandpoint Train Depot Art Show Opening Reception at 5:30 p.m. in the POAC Gallery, 302 N. First Ave. The show features artwork featuring the Sandpoint Train Depot, and remains on display through June 12 at the POAC Gallery. ArtinSandpoint.org.

18 The Mask You Live In. The Panida Theater, 300 N. First Ave., hosts the Sandpoint Men's Group presentation of the film The Mask You Live In. Doors open at 6 p.m., and the movie starts at 7 p.m. There will be a Q & A session following the film, and parents and their children are strongly encouraged to attend. 208-263-9191

18 Distinguished Young Women 2015 Final Program. Three months of hard work and dedication culminate in this one evening. Come support your Sandpoint DYW participants while they compete for college scholarships. More than $15,000 has been awarded the last two years during this program. Event is held at the Sandpoint Event Center, 102 S. Euclid St. Doors open at 6:30 p.m., event starts at 7 p.m. Tickets can be purchased through a DYW participant or at the door. 608-937-5256

18 Schweitzer Appreciation Show featuring Zoso. The Hive, 207 N. First Ave., hosts the season-bender Schweitzer Appreciation Show featuring Zoso, the Ultimate Led Zeppelin experience. For music and videos, check out Zoso's website. Tickets are $10 for Schweitzer employees and season pass holders; $15 for all others. Ages 21 and older. LiveFromTheHive.com.

19 Moira Smiley and VOCO. Visionary blend of voices accompanied by cello, banjo, ukulele, accordion, and body percussion. Pend Oreille Arts Council presentation in the Panida Theater, 300 N. First Ave. ArtinSandpoint.org. 208-263-6139

24 Annual Wine Tasting, Dinner and Auction. The Festival at Sandpoint hosts a fundraising gala including a wine tasting, plus dinner and auction events at the Bonner County Fairgrounds, 4203 N. Boyer Ave. Learn more at FestivalatSandpoint.com. 208-265-4554

25 Used Book Sale. Come one, come all to the Bonner Mall's Used Book Sale, held from 10 a.m. to 2 p.m. on the last Saturday of every month inside the Bonner Mall in Ponderay. The public is welcome to bring books and sell them; there's no cost and tables are provided. Shoppers - this is a great chance to find books at a huge discount! 208-263-4272

25-May 3 K&K Spring Fishing Derby. Lake Pend Oreille Idaho Club's annual spring fishing contest kicks off with a fundraising auction. LPOIC.org. 509-928-9245

26 'Air' - A Dance Performance Art. The Panida Theater, 300 N. First Ave., hosts a unique dance performance starting at 5 p.m. that's inspired by the element Air, involving local performers ages 4 to 64. Sponsored by Moondance Productions, cost is $10 adults, $5 kids, or $20 for a family of four. MoondancerMoves.com. 208-304-3143

Here is what's coming up in May!

Every Saturday and Wednesday, May through Oct.: Farmers Market at Sandpoint. This open-air market of fresh produce, garden starts, handcrafts, flowers, food and music runs for the season at Farmin Park. SandpointFarmersMarket.com.

2-3 Silverwood Anniversary Opening Weekend. Celebrate Silverwood's season-opening weekend. SilverwoodThemePark.com. 208-683-3400
8 Sandpoint Contra Dance. Sandpoint Parks and Recreation and Lost Horse Press sponsor a Sandpoint Contra Dance from 7 p.m. to 10 p.m. at Sandpoint Community Hall, 204 S. First Ave. Enjoy live music with Out of the Wood, with dances called by Nora Scott, while community dancing in the New England tradition! All dances are taught and called, and beginners and singles are welcome! It's fun, aerobic and friendly -- new dancers are encouraged to arrive promptly at 7 p.m. Please bring a water bottle, comfy shoes and a smile. $5 suggested donation. 208-263-6751

8-9, 15-16 "The Platinum Review" Dinner Theater. The Heron Players present their 20th anniversary production, "The Platinum Review," for a great dinner theater evening at 7 p.m. (MST) in the Heron Community Center on Railroad Avenue in Heron, Mont. Expect the usual hilarious, interactive, politically incorrect and fun evening of laughter and great food! The Players will take you back over the last 20 years from their beginning 'til now, with some looks at a few of the favorites. Dinner theater is $20 per person, by reservation only at 1-855-806-7328.

14-17 Lost in the '50s. Annual retro celebration includes a downtown classic car parade and show, rock 'n' roll concerts at the fairgrounds, and more. Lostinthe50s.org. 208-265-LOST

17 "The Platinum Review" Matinee. The Heron Players present their 20th anniversary production, "The Platinum Review," for a great matinee event at 2 p.m. (MST) in the Heron Community Center on Railroad Avenue in Heron, Mont. Expect the usual hilarious, interactive, politically incorrect and fun afternoon of laughter! The Players will take you back over the last 20 years from their beginning 'til now, with some looks at a few of the favorites. Matinee is $6 adults, $3 children under age 12; purchase at the door. 406-847-2414.

17 Train Depot Art Show Opening Reception. The Pend Oreille Arts Council hosts a Sandpoint Train Depot Art Show Opening Reception at 5:30 p.m. in the POAC Gallery, 302 N. First Ave. The show features artwork featuring the Sandpoint Train Depot, and remains on display through June 12 at the POAC Gallery. ArtinSandpoint.org.

23-25 American Heroes Weekend. During this special weekend, enjoy free admission to Silverwood Theme Park for all military personnel, veterans, police officers and firefighters. SilverwoodThemePark.com. 208-683-3400

Here is what's coming up in June!

7 Bay Trail Fun Run. Celebrate National Trails Day and help protect a treasured waterfront trail during the Bay Trail Fun Run, starting at 9 a.m. at Trinity at City Beach, 58 Bridge St. Choose from a 5K or 10K run or walk. Awards for top finishers in each age group, plus T-shirts and giveaways for all. Kids age 12 and under are free. Proceeds support efforts to extend and protect a public shoreline trail on Lake Pend Oreille. Sponsored by Friends of Pend Oreille Bay Trail and Idaho Conservation League. Registration opens March 15! Cost is $25 before the event, or $30 on the day of the event. 208-265-9565

12 Sandpoint Contra Dance. Sandpoint Parks and Recreation and Lost Horse Press sponsor a Sandpoint Contra Dance from 7 p.m. to 10 p.m. at Sandpoint Community Hall, 204 S. First Ave. Enjoy live music with Nine Pint Coggies, with dances called by Emily Faulkner, while community dancing in the New England tradition! All dances are taught and called, and beginners and singles are welcome! It's fun, aerobic and friendly -- new dancers are encouraged to arrive promptly at 7 p.m. Please bring a water bottle, comfy shoes and a smile. $5 suggested donation. 208-263-6751
Here is what's coming up in July!

10 Sandpoint Contra Dance. Sandpoint Parks and Recreation and Lost Horse Press sponsor a Sandpoint Contra Dance from 7 p.m. to 10 p.m. at Sandpoint Community Hall, 204 S. First Ave. Enjoy live music with Out of the Wood, with dances called by Emily Faulkner, while community dancing in the New England tradition! All dances are taught and called, and beginners and singles are welcome! It's fun, aerobic and friendly -- new dancers are encouraged to arrive promptly at 7 p.m. Please bring a water bottle, comfy shoes and a smile. $5 suggested donation. 208-263-6751