See first-run movies, art flicks and independent films at two theaters in Sandpoint. Sandpoint Cinemas features first-run movies on six screens, and the historic Panida Theater shows art and indie films.
Wanna WIN tickets? Each Wednesday from June 1-September 15, we're giving away two tickets to movies at Sandpoint Cinemas or the Panida Theater! Enter just once to be in the drawing every week!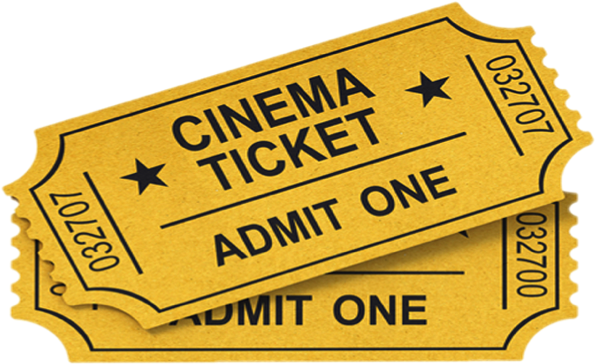 What's showing this week at Sandpoint Cinemas
Thursday, June 17 - Thursday, June 24, 2021
The Hitman's Wife's Bodyguard
The world's most lethal odd couple – bodyguard Michael Bryce (Ryan Reynolds) and hitman Darius Kincaid (Samuel L. Jackson) – are back on another life-threatening mission, along with Darius's volatile wife, the infamous international con artist Sonia Kincaid (Salma Hayek). The trio quickly get in over their heads in a global plot and soon find that they are all that stand between Europe and a vengeful and powerful madman (Antonio Banderas). Also stars Morgan Freeman.
IMDB.com reviews and trailers | See showtimes
12 Mighty Orphans
Haunted by his mysterious past, a devoted high school football coach leads a scrawny team of orphans to the state championship during the Great Depression and inspires a broken nation along the way. Stars Luke Wilson, Vinessa Shaw, Wayne Knight, Martin Sheen, Robert Duvall and Jake Austin Walker.
IMDB.com reviews and trailers | See showtimes
Peter Rabbit 2: The Runaway
Thomas and Bea are now married and living with Peter and his rabbit family. Bored of life in the garden, Peter goes to the big city, where he meets shady characters and ends up creating chaos for the whole family. Featuring the voice talents of James Corden, Elizabeth Debicki, and Lennie James.
IMDB.com reviews and trailers | See showtimes
In The Heights
A film version of the Broadway musical in which Usnavi, a sympathetic New York winery owner, saves every penny every day as he imagines and sings about a better life. Starring Anthony Ramos, Corey Hawkins, and Leslie Grace.
IIMDB.com reviews and trailers | See showtimes
A Quiet Place, Part II
Following the events at home, the Abbott family now face the terrors of the outside world. Forced to venture into the unknown, they realize the creatures that hunt by sound are not the only threats lurking beyond the sand path. Stars Emily Blunt, Millicent Simmonds and Cillian Murphy.
IMDB.com reviews and trailers | See showtimes
Spirit Untamed
In this animated family film, Lucky Prescott's life is changed forever when she moves from her home in the city to a small frontier town and befriends a wild mustang named Spirit. Voice stars are Isabela Merced, Jake Gyllenhaal and Marsai Martin.
IMDB.com reviews and trailers | See showtimes
Cruella
This live-action prequel feature film follows teenaged Estella who, in pursuing her dreams to become a fashion designer, makes decisions which eventually turns her into the notorious Cruella de Vil. Stars Emma Stone and Emma Thompson.
IMDB.com reviews and trailers | See showtimes
The Conjuring: The Devil Made Me Do It
A chilling story of terror, murder and unknown evil that shocked even experienced real-life paranormal investigators Ed and Lorraine Warren. One of the most sensational cases from their files, it starts with a fight for the soul of a young boy, then takes them beyond anything they had ever seen before, to mark the first time in U.S. history that a murder suspect would claim demonic possession as a defense. Stars Patrick Wilson and Vera Farmiga.
IMDB.com reviews and trailers | See showtimes
Dolittle
Robert Downey Jr. electrifies one of literature's most enduring characters in a vivid reimagining of the classic tale of the man who could talk to animals: Dolittle. After losing his wife seven years earlier, the eccentric Dr. John Dolittle (Downey), famed doctor and veterinarian of Queen Victoria's England, hermits himself away behind the high walls of Dolittle Manor with only his menagerie of exotic animals for company. But when the young queen (Jessie Buckley, Wild Rose) falls gravely ill, a reluctant Dolittle is forced to set sail on an epic adventure to a mythical island in search of a cure, regaining his wit and courage as he crosses old adversaries and discovers wondrous creatures.
IMDB.com reviews and trailers | See showtimes
F9: The Fast Saga
Cypher enlists the help of Jakob, Dom's younger brother to take revenge on Dom and his team. Stars Vin Diesel, Cody Walker, Michelle Rodriguez, Jordana Brewster, Lucas Black and John Cena.
IMDB.com reviews and trailers | See showtimes


After a hiatus required by the pandemic, movies are back at the Panida Theater! Movie showtimes are posted here weekly as they are scheduled. Note, seating is limited to 150 per night for continuing health precautions. Tickets available at the door, or buy in advance at the Panida Theater website. Doors open 30 minutes before showtimes.
Continuing: Through October 24, 2021, the Panida Theater is offering on-demand streaming of the Banff Mountain Film Festival. All these terrific films are new and current for 2021, and by purchasing your ticket here you may stream the films in the comfort of your own home. Meantime, your purchase will help the Panida Theater, as 100 percent of net proceeds will go to the Panida operating fund. So enjoy the flicks, and help keep the Panida marquee lights burning bright in the future!
Click for Banff Festival tickets.


Reviews and ratings links courtesy of The Internet Movie Database.